College Basketball: The 20 Best Super Sophomores in College Hoops Next Season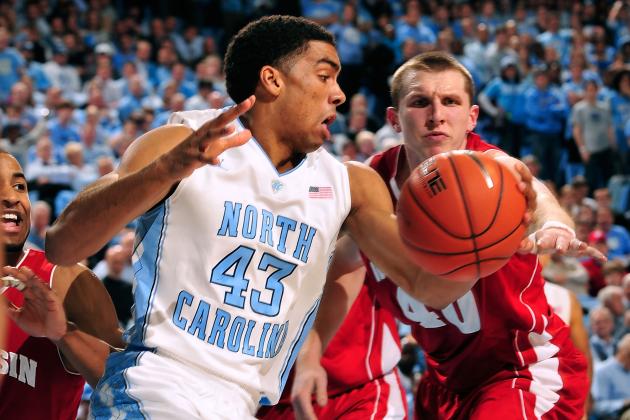 Grant Halverson/Getty Images

Anthony Davis may be off to the NBA Draft, but he was far from the only extraordinary freshman in college hoops last year. Many of the most exciting players in the country next season will be members of a rising sophomore class that still has talent to spare, even after one-and-dones like Davis have departed.
One member of that group who's only begun to show what he can do is North Carolina's James Michael McAdoo. The 6'9" PF spent most of 2011-12 trapped on the bench behind the nation's best frontcourt, but he's a sensational athlete who should be an instant star on the new-look Tar Heels next year.
Read on for a closer look at McAdoo and the rest of the 20 most promising sophomores around the country for 2012-13.
Begin Slideshow

»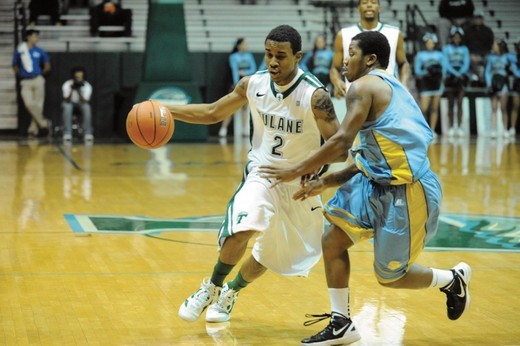 Image from thehullabaloo.com
Being the best player on a last-place team is, to be generous, a mixed blessing. Even so, Ricky Tarrant can be proud of his debut season for a 15-16 Tulane squad.
The 6'1" Tarrant led the team with 14.9 points, 3.3 assists and 1.7 steals per game. Tulane's top five scorers are back, so Tarrant is a safe bet to improve his numbers—especially his team's woeful 3-13 mark in conference play.
Elsa/Getty Images

Thad Matta's bench players got notoriously little playing time last season, and former McDonald's All-American Amir Williams was no exception. The 6'11" freshman made it onto the court for less than seven minutes per game.
Even in that minimal playing time, however, he managed to show flashes of potential, averaging 2.1 rebounds and 0.8 blocks per game.
Extrapolate those out to the 25 minutes or so that he might get next year, and you get eight rebounds and three blocks a night, numbers that would put him in the company of the best centers in college hoops.
Chris Graythen/Getty Images

First-year Tennessee coach Cuonzo Martin took a thoroughly unproven roster and guided it to a surprising 10-6 record in the SEC.
Several of Martin's breakout stars were returning players who blossomed under their new coach, but freshman Jarnell Stokes also made a major contribution to the Vols' success.
The 6'8", 250-lb bruiser averaged 9.6 points and 7.4 rebounds per game for Tennessee as one of the only low-post options in the rotation.
Cameron Tatum is the only starter who won't be back, meaning that Stokes and Tennessee will be a dangerous sleeper team in the SEC next season.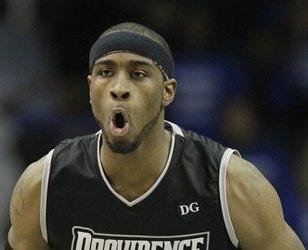 Image from friarblog.com
Playing at Providence was a great way to avoid the spotlight last season. Despite the Friars' atrocious 4-14 Big East finish, though, they featured a couple of the nation's most impressive individual performers, including forward LaDontae Henton.
The 6'6" Henton averaged 14.3 points and 8.6 rebounds a game last season, earning Freshman All-America recognition in the process.
With superlative PG Vincent Council back for his senior year, Henton's numbers are only going to rise in 2012-13.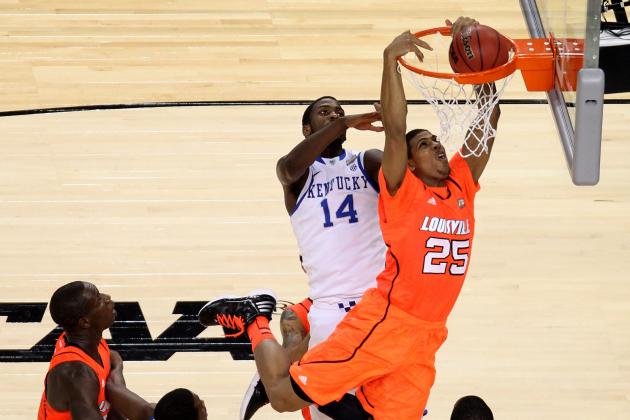 Jeff Gross/Getty Images

Louisville's 2011-12 season began with a barrage of injuries, including a shoulder malady that sidelined Wayne Blackshear until mid-February.
Once the 6'5" swingman did return to action, he spent most of his time on the bench—with the notable exception of a nine-point effort in the national semifinal against the vaunted Kentucky defense.
Even in limited minutes, Blackshear left no doubt that he has the athleticism to shine in Rick Pitino's up-tempo offense.
If he can tighten up his jump shot over the offseason, he'll be an even more valuable part of the Cardinals' bid for a second straight Final Four trip.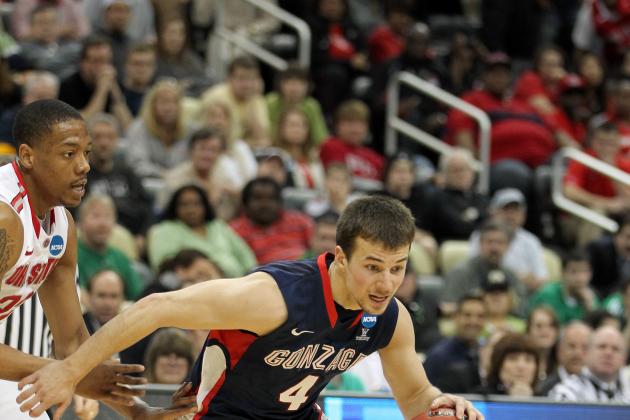 Gregory Shamus/Getty Images

Entering 2011-12, Gonzaga's frontcourt was pretty well stocked thanks to future NBA competitors Robert Sacre and Elias Harris. The backcourt situation, though, was a lot less certain—until Kevin Pangos showed that the point guard spot was in secure hands.
Pangos averaged 13.8 points (including .401 shooting from long range) and 3.4 assists per game to lead the Zags in both categories. With Harris back for his senior year, Pangos should continue to shine in his second season in Spokane.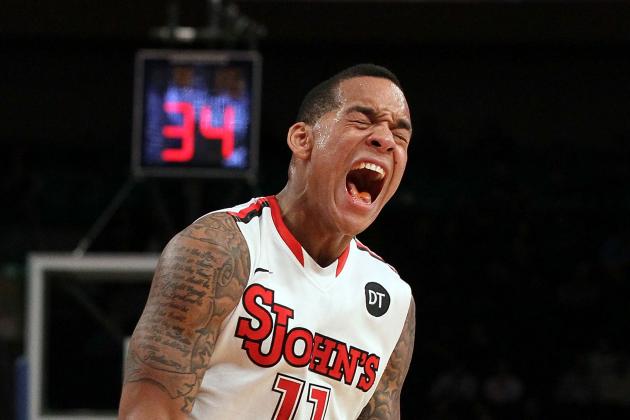 Jim McIsaac/Getty Images

NBA-bound Moe Harkless got the bulk of the accolades for St. John's, but he wasn't the team's top offensive weapon. That honor belonged to classmate D'Angelo Harrison, who poured in 16.8 points a game from his shooting guard spot.
Harrison also proved to be an effective defender, averaging 1.6 steals a night. He'll need to be even better on both ends of the floor now that he becomes the undisputed main man for the Red Storm.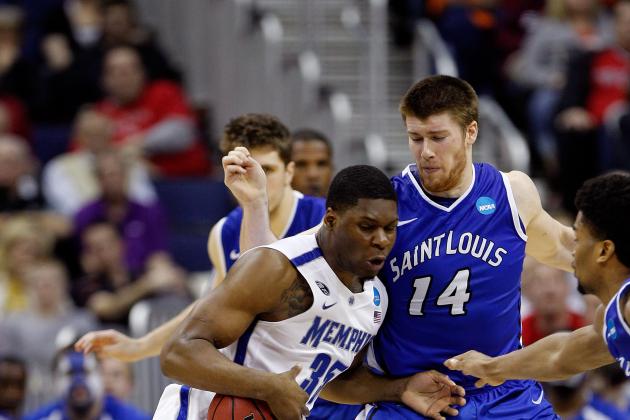 Rob Carr/Getty Images

The complexion of Memphis' entire season changed in mid-January, when ankle surgery sidelined Adonis Thomas for nearly two months.
During the physical swingman's absence, the Tigers suffered three losses against weaker Conference USA teams…by a combined total of six points.
Thomas was one of the most dangerous shooters on Josh Pastner's roster, hitting .405 from beyond the arc and scoring nine points a game.
With Will Barton and his enormous point production gone, Thomas has a chance to claim a starring role on a deep, athletic roster next season.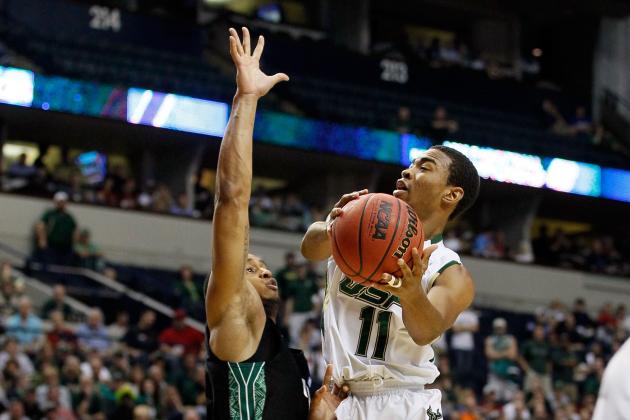 Kevin C. Cox/Getty Images

Point guard is always a tough position to step into as a freshman, and any first-year player would be proud to average the 5.3 assists per game that Anthony Collins posted.
What makes his achievement especially remarkable, though, is the team for which he recorded those stats.
South Florida's defense-first roster finished 328th in the country in scoring, with no Bull averaging double figures in points.
That Collins managed to put up more assists than, say, Creighton's Grant Gibbs (5.1 per game on the nation's seventh-best offense) bodes very well for the next few seasons of point guard play at South Florida.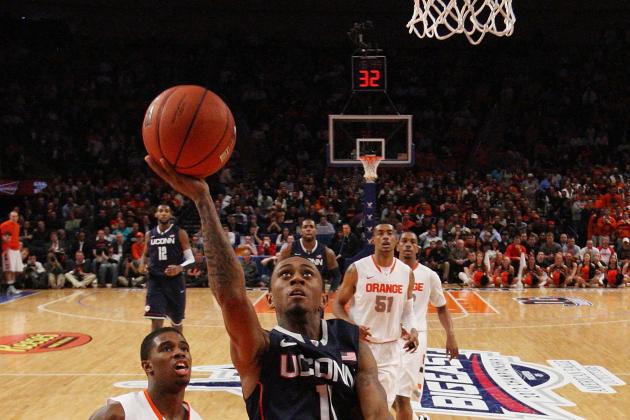 Jim McIsaac/Getty Images

Now that his eligibility questions finally appear to be behind him, Ryan Boatright is poised to become UConn's next great combo guard.
Even while battling intermittent suspensions and sharing the ball with standout sophomore Shabazz Napier, Boatright averaged 10.5 points and 4.1 assists per game last season.
The cream of the Huskies frontcourt is transferring in the wake of academic sanctions that will bar UConn from the postseason in 2013.
That exodus will leave Napier and Boatright as the standard-bearers for next year's team, and while they may not get many rebounds, it would be a mistake to underestimate the number of points that duo can help UConn put on the scoreboard.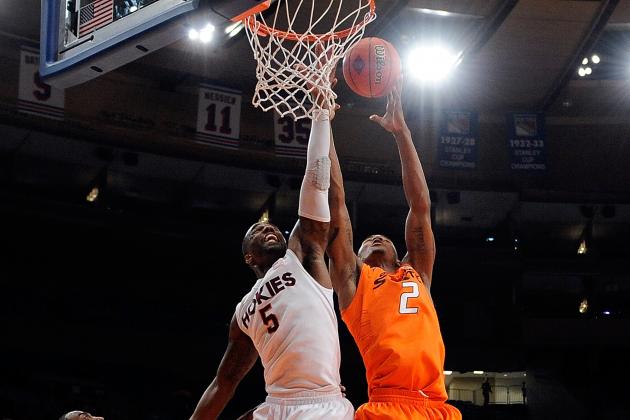 Patrick McDermott/Getty Images

Le'Bryan Nash arrived in Stillwater with the fanfare befitting ESPNU's 10th-ranked recruit in the nation.
He didn't always live up to it, but he showed flashes of game-changing ability—most notably in a massive upset of Missouri in which Nash went for 27 points, four rebounds and four assists.
For the season, the 6'7" swingman averaged 13.3 points and five boards a game, but his ceiling is a great deal higher than that.
The Cowboys are losing leading scorer Keiton Page, and Nash could easily surpass the 17.1 points a game that Page provided last year.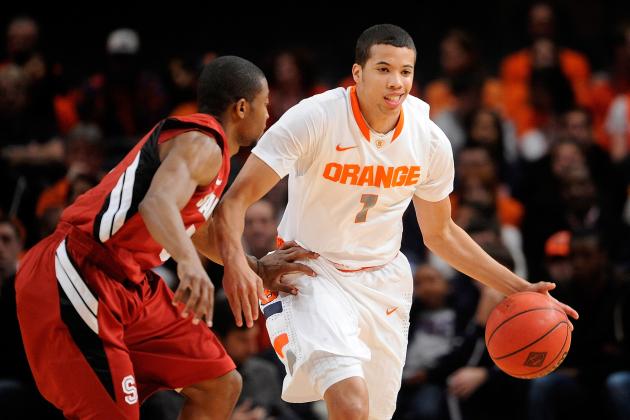 Patrick McDermott/Getty Images

Even a McDonald's All-American didn't have much chance of competing with Scoop Jardine for playing time. That was the plight of Michael Carter-Williams, who averaged just 10.3 minutes per game as a freshman on a loaded Syracuse squad.
When he had a chance to play longer stints earlier in the season, though, Carter-Williams delivered with performances like his five-point, eight-assist night against George Washington.
With Jardine and scoring star Dion Waiters gone, look for Carter-Williams to take over the lion's share of the vacated playing time and become one of the Big East's top point guards.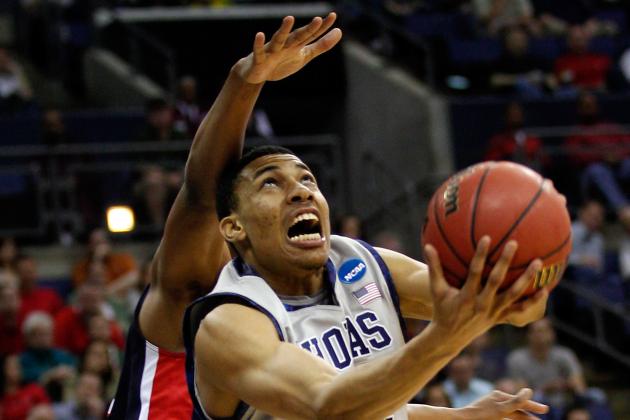 Rob Carr/Getty Images

Playing power forward in the Big East—the country's most physical conference—is never an easy task. Even as a freshman, Otto Porter proved more than ready to bang with the big boys.
The 6'8" Porter led Georgetown with 6.8 rebounds per game, not to mention chipping in with 9.7 points a night.
He'll have to put up even bigger numbers next season for a team that's losing a combined 38.4 points per game from Jason Clark, Hollis Thompson and Henry Sims.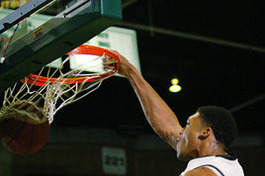 Image from nba-draft.com
The best freshman you've likely never heard of, Tony Mitchell dominated the Sun Belt Conference last season.
The 6'8" Mitchell—not to be confused with the Alabama forward of the same name—averaged 14.7 points and 10.3 rebounds per game in 2011-12.
Mitchell was just as scary on defense, blocking three shots a night (including four games with six rejections each).
How he'll fare against tougher competition is something of an open question—the best team he faced was 18-15 LSU—but he's sure to be among the Sun Belt's best players for the duration of his career.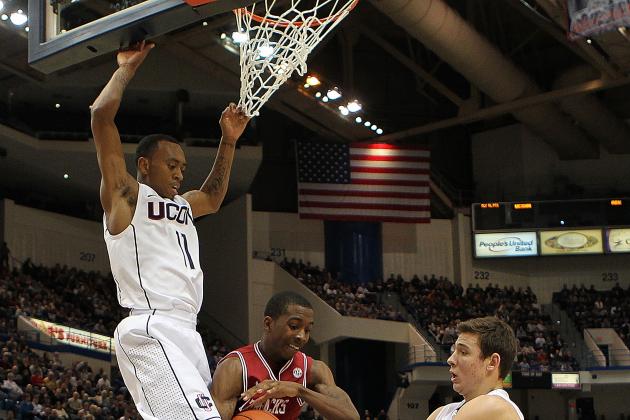 Jim Rogash/Getty Images

Most of Arkansas' returning players struggled to adapt to new coach Mike Anderson and his perimeter-heavy offense. Freshman B.J. Young, on the other hand, took to it like, well, a Hog to mud.
Young hit 41.3 percent of his treys and led the Razorbacks with 15.3 points per game. If he keeps up his hot shooting (.504 from the field overall), he'll be near the top of the SEC scoring charts next year.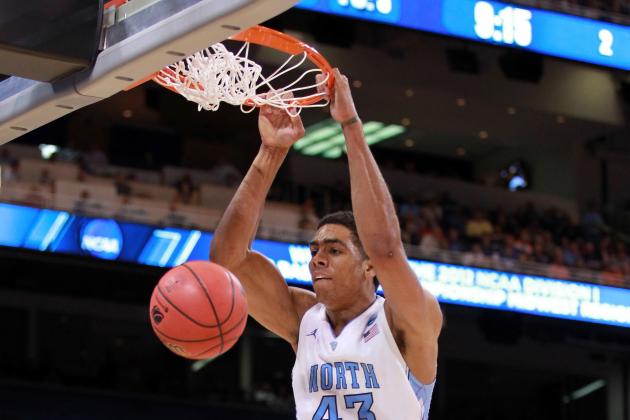 Andy Lyons/Getty Images

The starting lineup of the 2011-12 Tar Heels featured four surefire first-round draft picks. In that competition, even a star-to-be like James Michael McAdoo could wind up relegated to the bench.
McAdoo—a distant relative of Hall of Fame center Bob McAdoo—did average 6.1 points and 3.9 rebounds a game, including a 17-point effort in place of injured John Henson in the NCAA Tournament.
With his 6'9", 220-lb frame and extraordinary mobility, McAdoo will be the centerpiece of UNC's revamped lineup in 2012-13.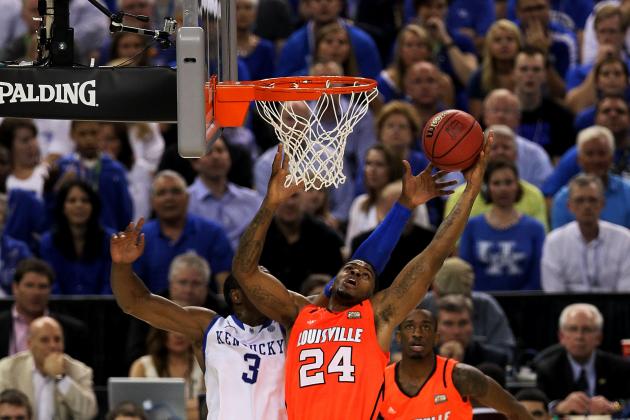 Jeff Gross/Getty Images

On an injury-plagued Louisville roster, Chane Behanan served as a beacon of stability. A starter from day one, Behanan played every game and gave Rick Pitino a physical presence inside at 6'6", 250 lbs.
Behanan powered his way to 9.5 points and 7.4 rebounds a night for the Final Four-bound Cardinals. He's already a valuable member of an ensemble offense, but he could really help his team by shoring up his disappointing .594 free-throw shooting.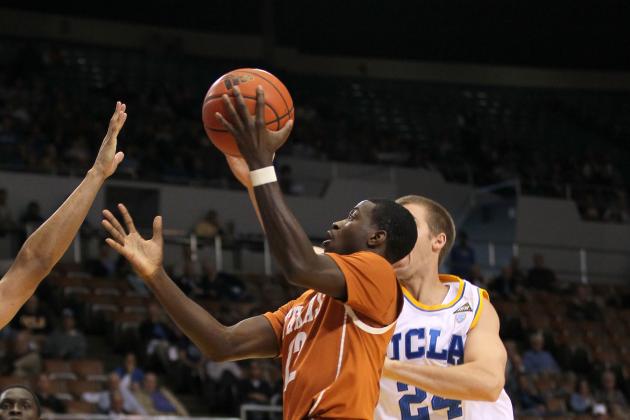 Stephen Dunn/Getty Images

The fact that a young Texas team (with four freshmen in an eight-man rotation) rallied from a shaky start to make the NCAA Tournament is a credit to Myck Kabongo's leadership abilities.
The first-year point guard helped pull his classmates together while keeping the offense clicking with 5.2 assists per game.
The departure of high-scoring veteran J'Covan Brown makes the Longhorns very much Kabongo's team for 2012-13.
Between his own considerable ability and an incoming freshman class featuring prized center Cameron Ridley, Kabongo's team should make a considerable improvement on last year's 20-14 record.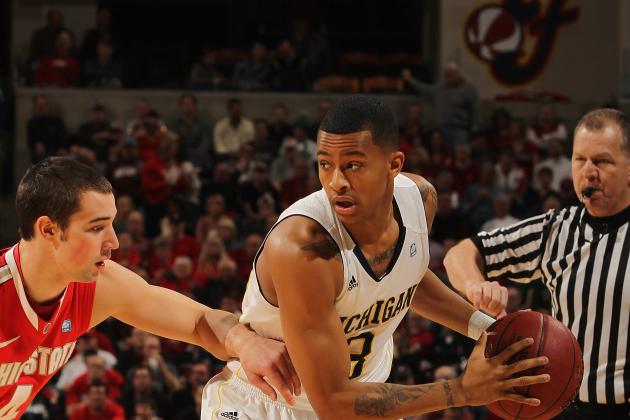 Jonathan Daniel/Getty Images

Michigan's biggest concern entering last season was replacing standout point guard Darius Morris. The Wolverines needn't have worried, because Trey Burke proved more than ready to fill the hole Morris had left.
Burke led the Wolverines with 14.8 points and 4.6 assists per game last season, keying Michigan's run to a share of the Big Ten regular-season title.
With a terrific group of freshman forwards joining Burke and Tim Hardaway Jr., Michigan looks like a bona fide contender for the national title in 2013.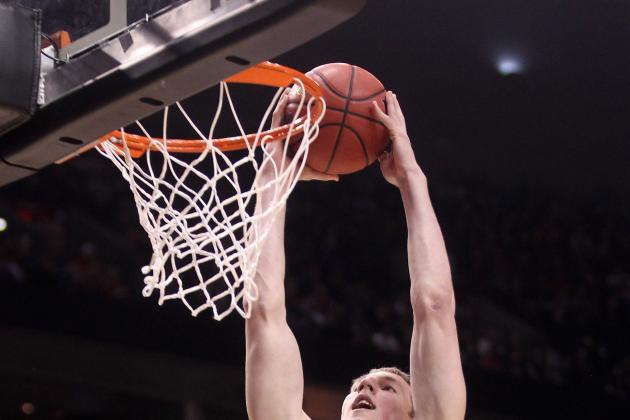 Jed Jacobsohn/Getty Images

In 2010-11, a year before Cody Zeller's arrival, Indiana lost its last nine games in a row to finish 12-20. Last year, Zeller joined virtually the same roster and led them to a 27-9 record and a Sweet 16 berth.
Obviously, the story of Indiana's turnaround isn't quite that simple, but Zeller's 15.6 points and 6.6 rebounds per game were the single biggest factor in the Hoosiers' success.
The 6'11" center has an excellent chance next year to do what his NBA-bound brother Tyler couldn't: lead his team to a national championship.