College Basketball: The Disappearance of the 2009-2011 Recruiting Classes
May 24, 2012

Andy Lyons/Getty Images
No one who has paid attention to college basketball in the last two decades expects many of the elite players to stick around for their entire four years of eligibility.
Hope, maybe. Expect, not so much.
It is a fact of life for coaches who reel in the top-rated recruits that the best of the best are most likely going to be around for one or two years tops.
This is not just feeling; this is fact.
It doesn't take an expert analyst to see how sparsely ESPNU's Top Ten recruits of the Classes of 2009-11 will still be on campus when college hoops gets rolling again this fall.
Class of 2009—Would-be Seniors
1. Avery Bradley (Texas)
2. Derrick Favors (Georgia Tech)
3. Xavier Henry (Kansas)
4. DeMarcus Cousins (Kentucky)
5. John Wall (Kentucky)
6. John Henson (North Carolina)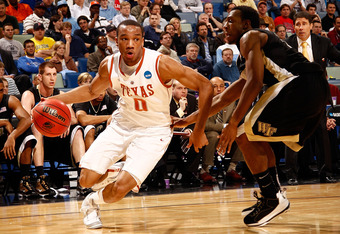 Chris Graythen/Getty Images
7. Renardo Sidney (Mississippi State)
8. Jordan Hamilton (Texas)
9. Kenny Boynton (Florida)
10. Mason Plumlee (Duke)
Of this group, only Boynton and Plumlee will be playing for their respective schools.
Class of 2010— Would-be Juniors
1. Harrison Barnes (North Carolina)
2. Jared Sullinger (Ohio State)
3. Kyrie Irving (Duke)
4. Brandon Knight (Kentucky)
5. Josh Selby (Kansas)
6. Tobias Harris (Tennessee)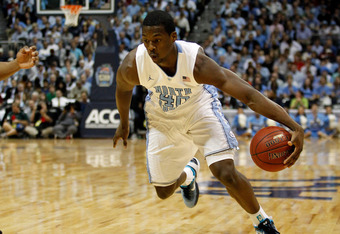 Streeter Lecka/Getty Images
7. Perry Jones (Baylor)
8. Will Barton (Memphis)
9. Terrence Jones (Kentucky)
10. Tristan Thompson (Texas)
Not a single one of these players are still playing college hoops.
Class of 2011—Would-be Sophomores
1. Anthony Davis (Kentucky)
2. Andre Drummond (UConn)
3. Austin Rivers (Duke)
4. Michael Kidd-Gilchrist (Kentucky)
5. Bradley Beal (Florida)
6. James McAdoo (North Carolina)
7. Quincy Miller (Baylor)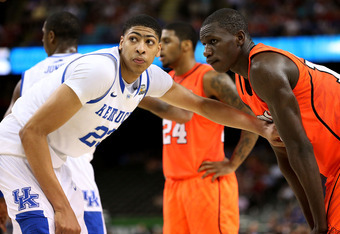 Ronald Martinez/Getty Images
8. Marquis Teague (Kentucky)
9. Adonis Thomas (Memphis)
10. LeBryan Nash (Oklahoma State)
McAdoo, Thomas and Nash are the only members of this group that will be back on campus.
So, out of these 30 players who all could still be playing college basketball, only five remain.
That means 83.3 percent of these players have moved on with eligibility left on the table.
The impact on the quality of the college game is undeniable. Not only are these players not still competing for an NCAA title at their particular schools, the unsettling dynamic that is created makes for unstable and unpredictable programs.
Sure, John Calipari has made it work. That's an understatement.
And, yes, I know that most of the 347 Division I schools don't have to worry about their players leaving early for the NBA.
But the result of this reality has changed college basketball forever. Only in the most rare cases will we see top-level talent at any school stick around for four years.