The 10 Most Devastating Injuries of the College Basketball Season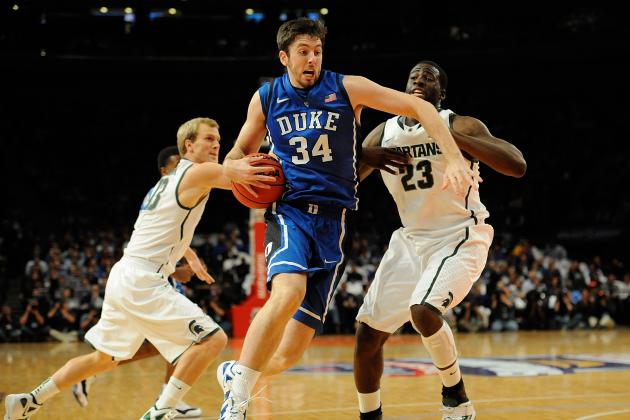 Patrick McDermott/Getty Images

One of the running themes of the 2011-12 basketball season was the number of games defined by the players who weren't on the floor. Although suspensions—Syracuse's Fab Melo, UConn's Ryan Boatright—played a part into that narrative, key players being lost to injury made for some of the biggest story lines of the season.
Few injuries had such immediate (or obvious) effects as Duke's loss of forward Ryan Kelly to a sprained foot. With the sharp-shooting forward sidelined, the Blue Devils lost their ACC Tournament semifinal against Florida State, then proceeded to implode in the NCAA Tournament as the sixth No. 2 seed in history to fall to a No. 15.
Herein, a further look at the painful end to Kelly's season, along with nine more players whose injuries changed the fates of their teams last year.
Begin Slideshow

»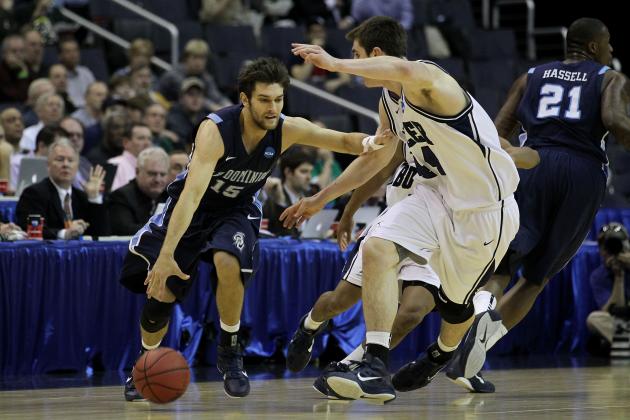 Nick Laham/Getty Images

On an Old Dominion team that never found a true point guard, Trian Iliadis' backcourt leadership helped keep the offense functioning.
The Australian senior averaged 2.3 assists a game (second on the team) and 8.5 points per contest (third) before suffering a season-ending ACL tear against Georgia State in February.
In the space of nine days after Iliadis went down, ODU suffered a pair of losses to conference-leading Drexel, one coming in the CAA Tournament, crushing the Monarchs' postseason hopes.
If Iliadis had been there to turn around either of those losses (and the first was a 73-72 heartbreaker at home), his team would at least have been in the running for a NIT berth instead of ending its season with an embarrassing home loss to Mercer in the lowly CIT.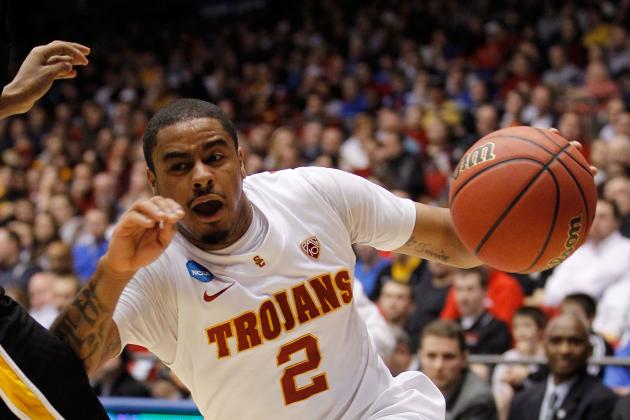 Gregory Shamus/Getty Images

When Nikola Vucevic jumped to the NBA last spring, it was clear undersized USC wasn't going to be a Pac-12 title contender.
That they instead wound up as the conference's doormat with a miserable 1-17 record (6-26 overall) has a lot to do with losing Jio Fontan before the year even started.
Fontan blew out his knee during a preseason game in Brazil, removing one of the few Trojans with either experience or proven productivity (10.5 points and 3.9 assists per game as a junior) from the lineup.
The 6'0" Fontan couldn't have done anything about USC's nonexistent interior game, but paired on the outside with standout sophomore Maurice Jones, he could have made them occasionally competitive instead of utterly hopeless.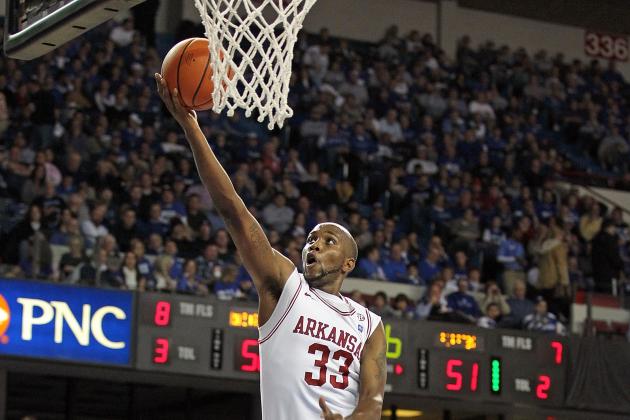 Andy Lyons/Getty Images

Mike Anderson's first year as head coach at Arkansas was always going to be a challenge as he tried to contend in the mighty SEC with a roster that wasn't used to his high-speed, perimeter-heavy offense.
His chances would have been greatly improved, though, if he'd gotten more than two games from Marshawn Powell before losing the junior PF to a season-ending knee injury suffered in practice.
Without the 6'7" Powell—who was leading the team in scoring and rebounding through the two games he did play—Arkansas finished 209th in the country in rebounding.
Having Powell on the floor wouldn't exactly have let the Hogs compete with Kentucky or Florida, but against lesser SEC foes such as LSU or Georgia, Powell could have made enough of a difference to turn a 6-10 conference record into a .500 mark or better.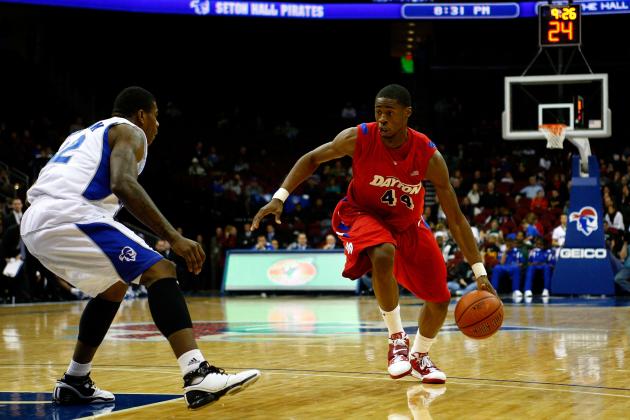 Chris Chambers/Getty Images

Entering December 30, Dayton was 9-4, with victories over Minnesota (to win the Old Spice Classic) and then-No. 15 Alabama already on its resume.
The Flyers would come out on top in that day's game against Ole Miss, but in the process, PF Josh Benson was lost for the season with a torn ACL.
Although Benson was hardly the star of the team, his 10.9 points and 5.2 rebounds a night were valuable assets on a roster that relied on its ensemble cast.
If he'd been able to turn around even a few of Dayton's Atlantic 10 defeats (a list that included two losses against Xavier by a combined four points), the Flyers might have been able to sneak into the NCAA Tournament instead of settling for a first-round NIT loss.
Rob Carr/Getty Images

A massive disappointment after being ranked No. 9 in the preseason, the Memphis Tigers limped home with their tails between their legs after losing their NCAA Tournament opener to ninth-seeded St. Louis.
There were plenty of factors marring the Tigers' inconsistent season, but one of the biggest was Adonis Thomas' mid-year ankle injury.
Thomas, a physical 6'6" freshman swingman, showed flashes of brilliance—15 points against UAB, eight points and 10 boards against Miami—before getting hurt in a January practice.
With Thomas out of action and then slowed by the injury when he did return, Memphis suffered its only three conference losses of the year (by a combined six points). Those bad losses helped stick them with a No. 8 seed and the Billiken defense did the rest.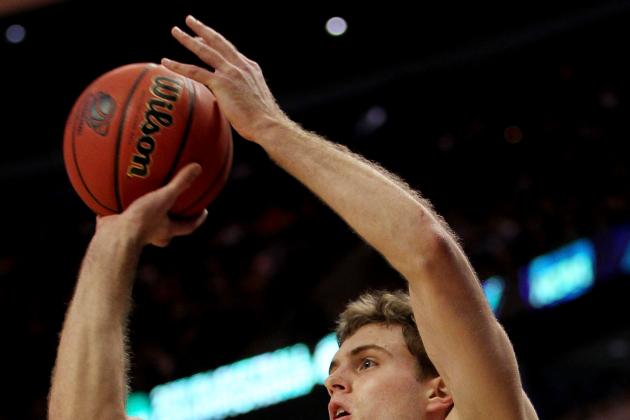 Jamie Squire/Getty Images

The silver lining to Ben Hansbrough's graduation from Notre Dame was that at least the Irish still had second-leading scorer Tim Abromaitis, who had poured in 15.4 points a game the year before.
Then Abromaitis tore his ACL after playing just two games in November.
Even without the sweet-shooting forward, Notre Dame battled to a third-place finish in the Big East and a No. 7 seed.
With Abromaitis, it's entirely possible the Irish could've jumped to a No. 4 or even No. 3 seed, earning a much easier opening matchup than the date with Xavier that ended their season in the Round of 64.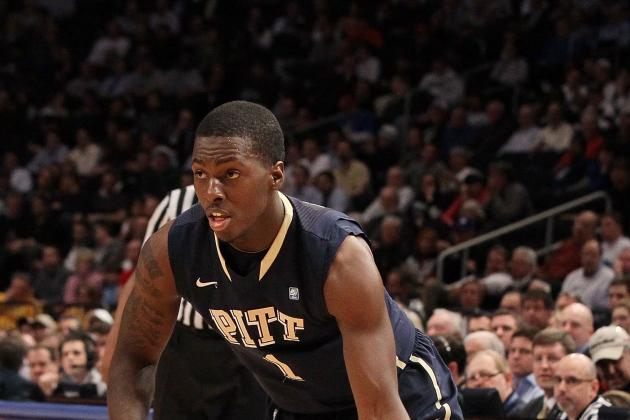 Jim McIsaac/Getty Images

Ranked as high as No. 13 in mid-December, Pitt went into a tailspin at the start of Big East play, losing seven straight to open the conference schedule.
No factor was bigger in that collapse than the absence of point guard Tray Woodall, sidelined with a groin strain and an abdominal tear.
Woodall's skill as a scorer and distributor was the key factor in some of Pitt's biggest wins of the season: he had 10 assists in an upset of then-No. 10 Georgetown, and followed that performance with 24 points on 8-for-12 shooting in a win over West Virginia.
Woodall's presence might have turned some of the Panthers' close conference losses—84-81 against lowly DePaul, 66-63 at home against Cincinnati—into wins.
Without digging themselves such a deep hole to start the year, they would have been a safe bet for the NIT (with an outside shot at the NCAA Tournament) instead of settling for the championship of the lackluster CBI.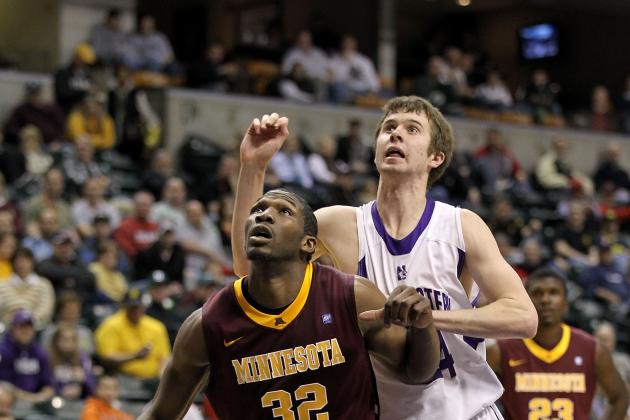 Andy Lyons/Getty Images

For all Minnesota's faults this season, the Golden Gophers came within one game of winning the NIT. Imagine, then, what they might have done with a healthy Trevor Mbakwe.
The defending Big Ten rebounding champion tore his ACL just seven games into the season, leaving the Gophers without a viable power forward.
Given the breakout season from athletic SF Rodney Williams, a healthy Mbakwe (who had averaged 13.9 points and 10.5 rebounds per game as a junior) would have virtually ensured a berth in the Big Dance for his up-and-coming team.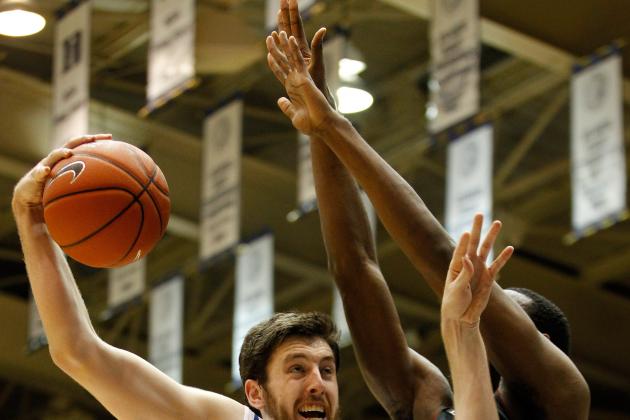 Streeter Lecka/Getty Images

Despite standing 6'11", Ryan Kelly made his biggest impact on the outside last season. The Blue Devil junior hit .408 from three-point range as a crucial weapon in Duke's offense…until a sprained foot put him on the shelf for the ACC Tournament.
Duke, a potential No. 1 seed had they brought home a conference tournament title, fell to Florida State and wound up on the No. 2 line of the NCAA bracket.
The rest, as they say, is history, with a 75-70 loss to 15th-seeded Lehigh putting Duke in the company of the most infamous tournament-opening busts of all time.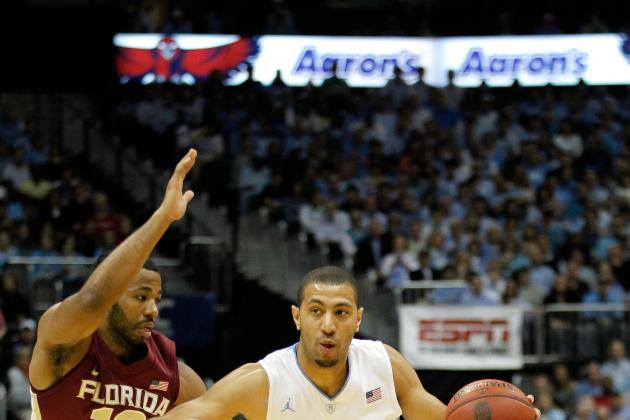 Streeter Lecka/Getty Images

Even after surviving one season-ending injury—to defensive stopper Dexter Strickland—North Carolina earned a No. 1 seed and a very real shot at the Final Four.
All that changed when a seemingly unremarkable foul by Creighton's Ethan Wragge left Kendall Marshall with a broken wrist that would keep him sidelined for the Sweet 16 and beyond.
Immediately, the Tar Heels went from power-conference bully to plucky underdog, needing OT just to squeeze out a win over 13th-seeded Ohio.
With backup Stilman White running the point instead of the second-leading assist man in the country, UNC saw their season end with a thud in the Elite Eight, getting demolished by Kansas instead of having a shot at playing for the national title.