College Basketball Coach Carousel: The Best Coaching Hires of the 2012 Offseason
Jared Wickerham/Getty Images

The coach carousel is practically over. All the big fires and hires have been made, although a pair of schools, Brown and Mississippi Valley State, remain without a head coach.
All in all, 45 schools went searching for a new captain to take the helm this offseason. Among the most notable were Frank Martin bolting from Kansas State for South Carolina, Illinois settling for John Groce, and Larry Brown making a return to college basketball after more than 20 years.
With the hubbub dying down, here is a look at the coaching hires from the 2012 offseason that stand out the most.
*Follow Jesse Kramer on Twitter @Jesse_Kramer for more college basketball news and information.
Begin Slideshow

»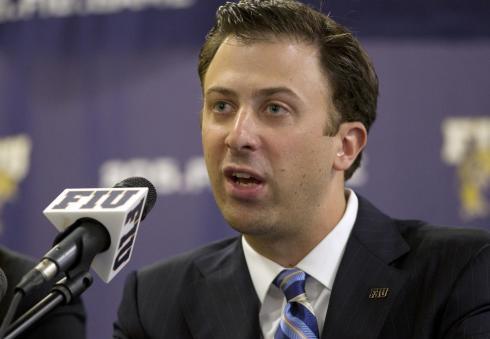 (AP Photo)
The son of 600-game winner Rick Pitino now has his first job as a head coach.
Richard has been in the coaching business since 2004. He started out with the College of Charleston, and then worked at Northeastern and Duquesne. In 2007, he got a job under his father at Louisville, but he bolted after a few years to go to Florida. For the 2011-12 season, he returned to Rick's staff as the associate head coach.
The younger Pitino has a tall task ahead of him after Isaiah Thomas left the program in shambles, but former Louisville assistants have a good track record in these types of situations.
Kevin Willard brought Iona from a two-win season to a 20-win season in just three years before bolting for Seton Hall, and Mick Cronin built Cincinnati from the bottom of the Big East to a Sweet 16 team. This past year, Steve Masiello led Manhattan College to a 15-win turnaround.
Already, Richard has received a couple of commitments at his new program from junior college guards Malik Smith and Tymell Murphy, Michigan transfer Colton Christian, and high school seniors Diamante Lewis and Jerome Frink.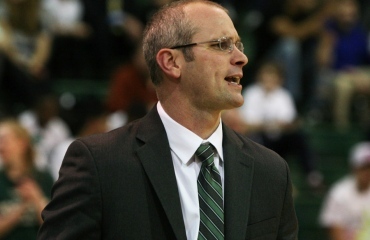 (Photo from NY Daily News)
When Hurley was a high school coach at Saint Benedict's (NJ), he was constantly winning. And even though he spent only two years at Wagner, he did the same with the Seahawks.
With Hurley's history, Rhode Island basketball is back on the right track with this hire.
Hurley led Wagner to a 25-5 season, 15-3 in the NEC, and the Seahawks finished in second place behind LIU-Brooklyn. Although the Seahawks did not have the opportunity to make any noise in the postseason, they did get plenty of recognition after upsetting No. 15 Pittsburgh in December.
Hurley is building up the Rams' program with some big-time transfers this offseason. He has received commitments from Rutgers transfer Gil Biruta and Rice transfer Jarelle Reischel. He also retained a commitment from Jordan Hare, who had committed to the Rams while Jim Baron was the head coach, and received a commitment from Mike Aaman, one of his Wagner recruits.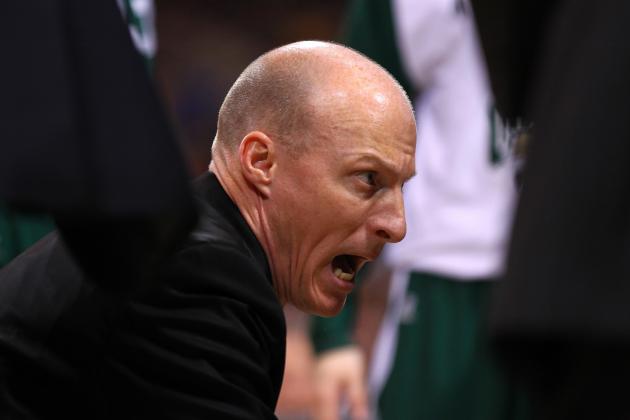 Dilip Vishwanat/Getty Images

John Groce had only been a head coach for four season at Ohio before getting the big-time gig with Illinois, but during those years he had a great track record.
Groce's Bobcats went just 15-17 in his first season, but they had a winning record in each of the last three seasons.
In 2009-10, Ohio went 22-15 and upset No. 3 seed Georgetown in the NCAA tournament. In 2010-11, the Bobcats went 19-16 and made an appearance in the CIT quarterfinals. This past season, they went 29-8 and made an appearance in the Sweet 16 after upsetting Michigan and South Florida.
Considering that Groce was not the Illini's first choice to replace Bruce Weber, this was a great hire.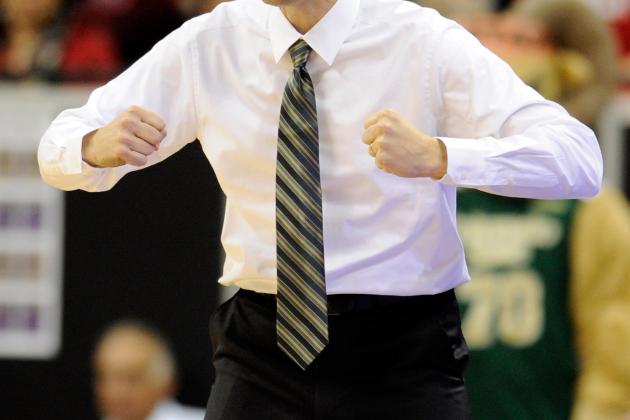 Ethan Miller/Getty Images

Tim Miles is another guy who has been a winner everywhere he has coached.
Before coming to Division I, Miles won a pair of conference championships with Mayville State and then took Southwest Minnesota State to the Division II Elite Eight. He took a job with North Dakota State as a Division I Independent and led the Bison to their first 20-win season in 2006-07. Then, he built Colorado State from the worst in the Mountain West to a No. 11 seed in the NCAA tournament.
Miles already has local ties in the Nebraska area. On the 2011-12 Colorado State roster, four players were from the state.
Doc Sadler had some talent on a few of his teams, but he could never take Nebraska past the second round of the NIT. With Miles' winning mentality, the Cornhuskers can realistically become a competitor for a Big Ten title within a few seasons from now.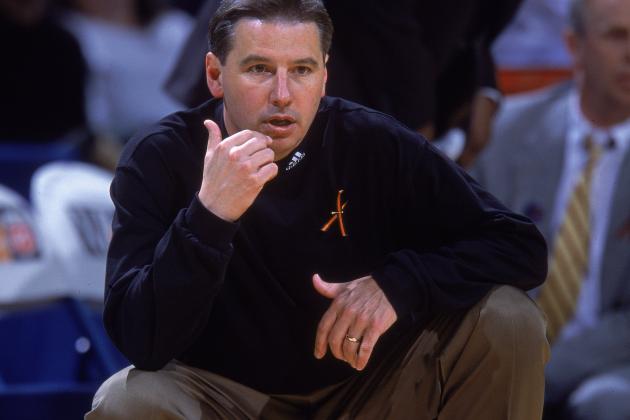 Brian Bahr/Getty Images

Larry Eustachy has made his way from the far west to the midwest to the southeast during his 21 years of coaching. During that time he has taken all four of the teams he has coached to the NCAA tournament. His overall record is 402-258.
Most recently, Eustachy built Southern Miss from being one of the worst teams in the conference to second place this past season.
Colorado State was already on the right track with Miles, and Eustachy is a good fit to continue the project that Miles' staff started. The Rams are returning a core group of players from last year's NCAA tournament team, and Eustachy's winning history is a good sign for the program's future.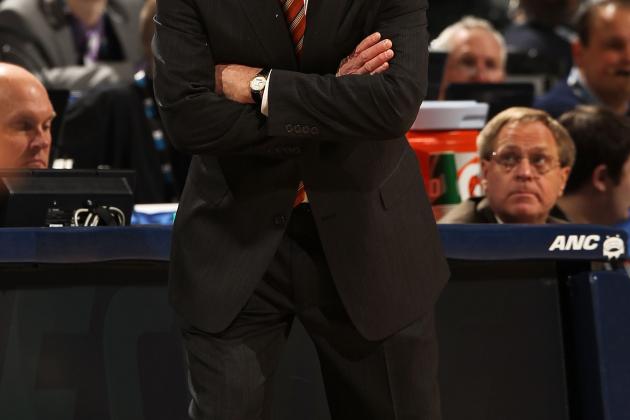 Jonathan Daniel/Getty Images

Sure, Illinois' final six years under Bruce Weber were disappointing, but remember that Weber did take the Illini to the national championship game in 2005. His squad also won 37 games that year.
Also, Weber did a phenomenal job with Southern Illinois during his first tenure as a head coach. He led the Salukis to a pair of NCAA tournament appearances, including an appearance in the Sweet 16 in 2002.
Weber has winning experience, and now he has the Kansas State players buying into his system. A number of Wildcats are hyped up for next season, and there will be plenty of talent to work with from the 2011-12 group.
Even though Weber left Illinois as a loser, he was clearly one of the better coaches on the market this offseason, and Kansas State did a great job by jumping on him quickly.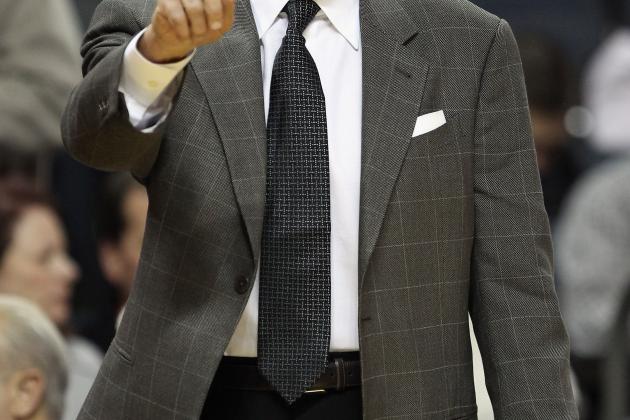 Streeter Lecka/Getty Images

Yes, he's a dinosaur. But that does not mean he is no longer a good coach.
Larry Brown has not coached a basketball game since 2010, and he has not coached a college game since 1988. The 71-year old also has not had a truly good team since his 2004-05 Detroit Pistons, which lost in the NBA Finals.
But during Brown's coaching years, which now seem somewhat ancient, he was one of the premier coaches. In seven years as a college coach, he went to three Final Fours and won one national championship. In 2004, he led the Pistons to a NBA championship, becoming the only coach to win a national championship in both college and the pros.
But of course, "big-name" hires like this do not always work out (see Isaiah Thomas at Florida International). Also, Brown is not getting any younger, so there is no guarantee that he will stick around to fully rebuild Mustang basketball.
That is why the Mustangs did the smart thing by already having a backup in place. After hiring Brown, they also hired former Illinois State coach Tim Jankovich, who led the Redbirds to four seasons with more than 20 wins in his five years there.
If things do not go well with Brown, Jankovich is a very respectable replacement.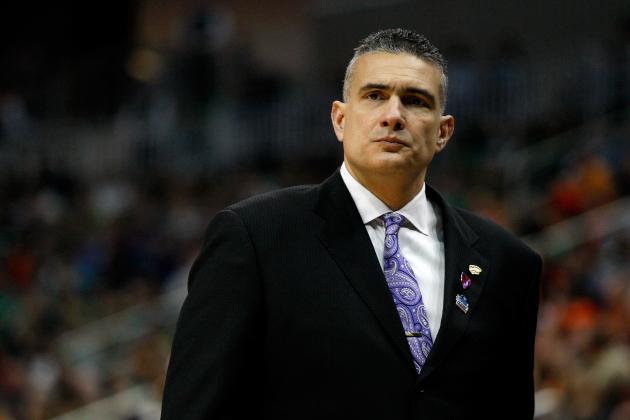 Jared Wickerham/Getty Images

Frank Martin gained nationwide fame for his sideline scowls and antics. But even though some of his coaching methods may seem questionable, there is no doubt that Martin is a winner.
He spent five seasons at Kansas State, winning more than 20 games in each of them. Four times, the Wildcats went to the NCAA tournament, and once they went to the NIT.
In 2009-10, Martin led his club to a 29-8 record and an appearance in the Elite Eight.
Rebuilding South Carolina's basketball program is no small task, though. The Gamecocks have not been to the NCAA tournament since 2004, and they have not won a NCAA tournament game since 1973. And although they did go to the NIT in 2009, they have averaged only 13 wins over the last three seasons.
Martin also has ties in the southeast that could help him reel in some of the top recruits in the region. Before moving on to the collegiate level, he spent 15 years as a high school coach in Florida.