Amile Jefferson: 5 Reasons Top College Basketball Recruit Needs to Pick Kentucky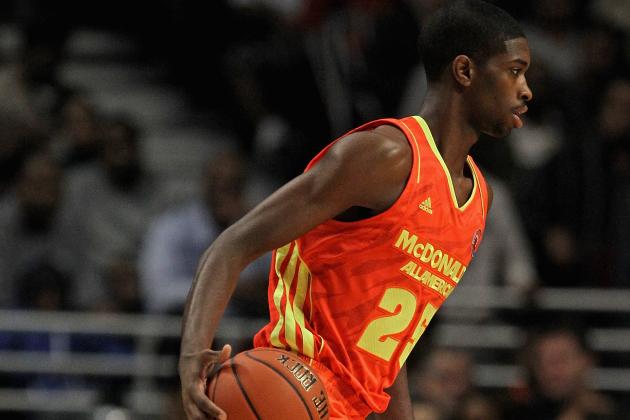 Jonathan Daniel/Getty Images

Although Amile Jefferson is still considering Duke and North Carolina State, there is one choice that makes sense for him, and that's Kentucky.
National signing day has come and gone, and most recruits have made up their minds, but Jefferson is still undecided on where to take his talents.
The 6'8" power forward from Friends Central School in Philadelphia will bolster the roster of any D-I program and make the recruiting classes of schools like North Carolina State and Kentucky elite. The Wolfpack have already grabbed three players in the ESPNU Top 100, and the Wildcats have the second-best recruiting class after landing the top prospect Nerlens Noel.
With all the options on the table, here are five reasons why Jefferson should become a Kentucky Wildcat.
Begin Slideshow

»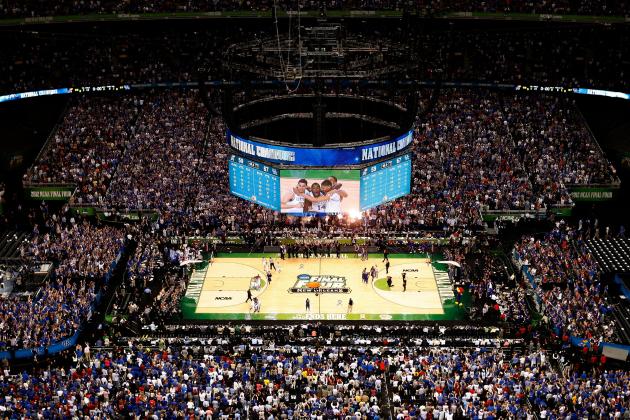 Chris Graythen/Getty Images

If Amile Jefferson goes to Kentucky, he will be in the spotlight and will have the ability to shine in it.
With the Wildcats hot off a National Championship, the college basketball world will be expecting Kentucky to repeat or at least come close.
For any other player this may be too much pressure, but for a talent like Jefferson, it will provide a stage to showcase his talents.
As long as Kentucky has a good year, Jefferson's future draft stock will only rise. Playing for the Wildcats will also improve his chances of getting to the next level.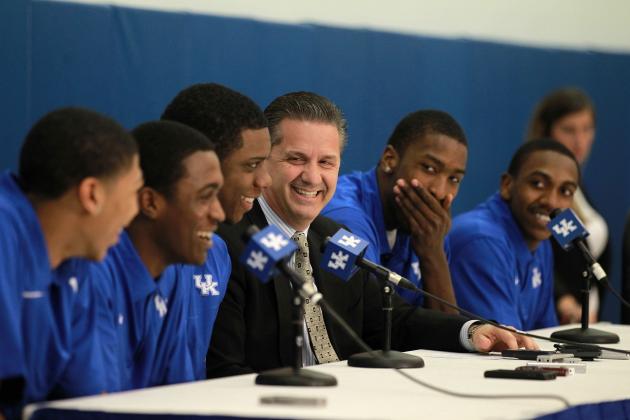 Andy Lyons/Getty Images

Although John Calipari and his recruiting practices find their way into the news from time to time, you can't dismiss that he can get players to the pros. His recent record speaks for itself, whether it's Derrick Rose, DeMarcus Cousins or this year's class of possible first-round draft picks.
Calipari also knows how to deal with good young talent and mold them into NBA-ready players.
If Jefferson goes to Lexington, it's only a matter of time before you see him on an NBA draft board.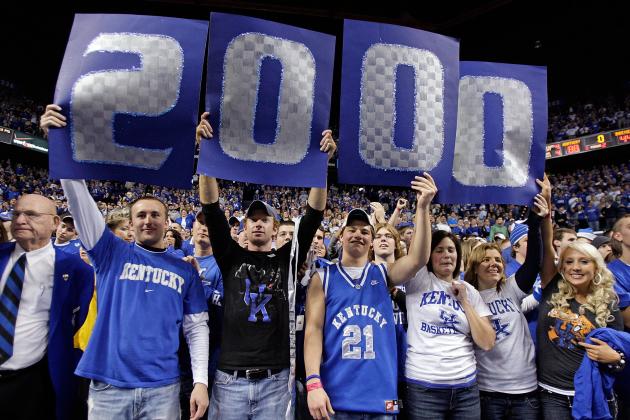 Andy Lyons/Getty Images

Playing for Kentucky means playing for a team with great basketball tradition and a great fanbase. Players are beloved and become heroes even if they are now only playing for a year.
Kentucky has returned as a powerhouse once again under Calipari, and the fanbase is even more energized. Their first National Championship since 1997 didn't hurt the fans' enthusiasm, that's for sure.
If Jefferson comes to Lexington, he will become apart of the great tradition that is Kentucky basketball, and he can create his own legacy.
Although Jefferson would not be the best player coming to Kentucky of his signing class, he would be a valuable piece for the Wildcats going forward.
Kentucky has already secured the second-best recruiting class in the nation, according to ESPN, after the Wildcats signed top-rated player Nerlens Noel and Alex Poythress, the 13th-best recruit.
Adding Jefferson would cap off another great recruiting class for Calipari and Kentucky. Jefferson would also get to play with some of the most talented freshmen in the nation.
Though this class would not be the Fab Five, adding Jefferson to the group would give the Wildcats five freshmen recruits all ranked within the ESPNU Top 100. If he joins this amazing group of talent, it would be up to the Wildcats to have great success again.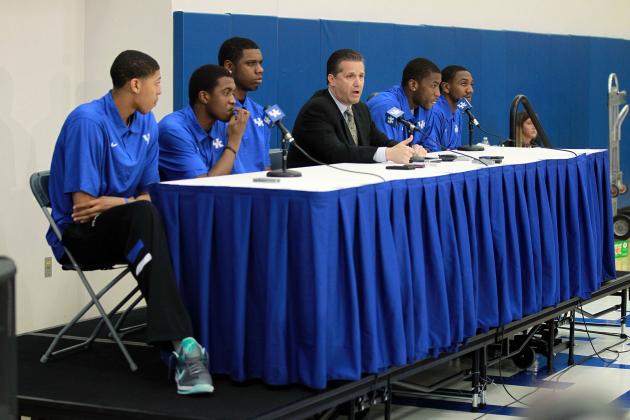 Andy Lyons/Getty Images

On April 17, freshmen Anthony Davis, Michael Kidd-Gilchrist and Marquis Teague as well as sophomores Terrence Jones and Doron Lamb, declared that they will be leaving school and going into the NBA.
This is not new for Kentucky and Calipari; last year, Brandon Knight was one-and-done, and in 2010 John Wall, DeMarcus Cousins and Eric Bledsoe all went on to the NBA after one year.
Whether Jefferson has the talent to move on the pros after one season is not really important, but by going to Kentucky, he has the best chance of getting there.
All roads to the NBA lead through Lexington.