Amile Jefferson: 5 Reasons Top College Basketball Prospect Needs to Pick Duke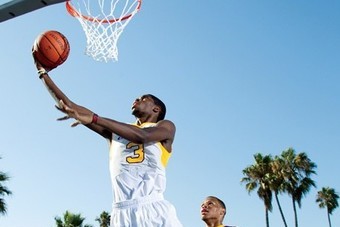 After a devastating loss to Lehigh and a disappointing recruiting season, the Duke Blue Devils and Cameron Crazies need Amile Jefferson—but Amile Jefferson also needs Duke.
A case can be made that Duke is the best school for any recruit. The same case can be made for another handful of schools and national powerhouses when it comes to college basketball, but Duke has a few unique advantages.
Before I continue, I would like it to be heard that I do not have an inside track as to what Jefferson wants in the short-term, long-term, education, popularity and so on. My list of reasons that make Duke the best fit is based upon Jefferson wanting a full college career while considering more than just basketball. There is no other way to assume a recruits' intentions unless specifically stated.
Also, I will not compare Duke to North Carolina State, Kentucky or any other school Jefferson is considering. I feel that every school has something special to offer a recruit, I just believe Duke has more.
Begin Slideshow

»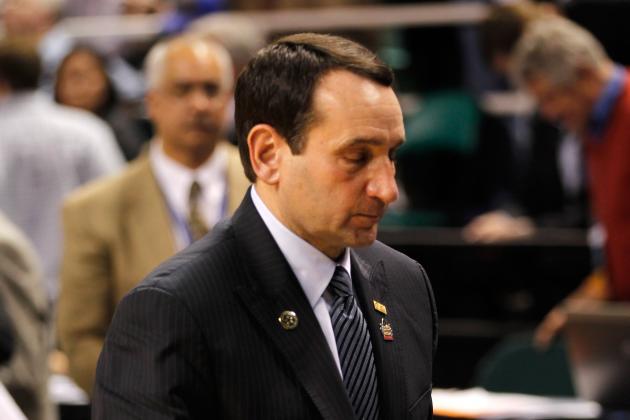 Mike Ehrmann/Getty Images

The Duke Blue Devils' Mike Krzyzewski is undoubtedly one of the best coaches in college basketball—not just presently, but of all time. Coaching has a particularly large role in college recruitment, and offers a player with a foundation to start his career as a basketball player.
For obvious reasons, Amile Jefferson would be making a smart decision by deciding to learn from the best head coach in college basketball. Whether Jefferson becomes a four-year player or a one-and-done, it does not matter. Coach K has the knowledge, resources and skill to develop a young player into a basketball star.
Of course, a player's progression and development depends mostly on themselves, but when it comes to learning fundamentals and how to improve mentally as a basketball player, Krzyzewski is a top option.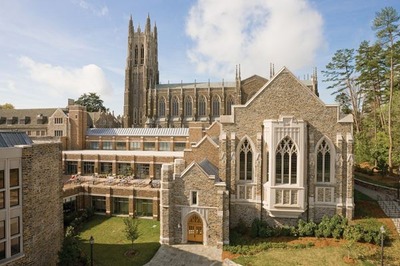 When education comes up as a talking point for a college recruit, Duke stands out.
Not only would Amile Jefferson play for a national powerhouse and storied program, but he will also have the opportunity to receive an education that gives him the best possible safety net after basketball.
While many will dismiss this aspect of recruitment, it still has a strong presence for any player looking to better their lives with future success. Sure, some players would rather sacrifice education for multiple reasons, but there are others that also want to develop their skills off the court.
None of us know what Jefferson wants as far as education goes, but it sure won't hurt to have such a prestigious academic program issue you a diploma.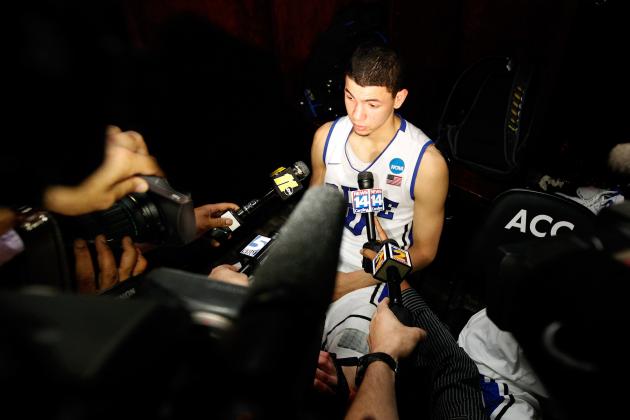 Streeter Lecka/Getty Images

Any college basketball fan knows that Duke is one of few schools that will dominate the national media. Whether it's watching your favorite sports show in the morning or watching games live on national television, Duke always has its fair share of exposure.
For a recruit like Amile Jefferson, this is not only beneficial but a necessary accommodation.
With the promise of being a great star at the collegiate and possibly professional level, Duke offers Jefferson the experience of dealing with the national attention he will receive outside of recruitment. It may seem minute, but it will help shape him as a player and person while preparing him for future success.
The attention Jefferson receives on the national stage will also give him the chance to showcase his talents to the world, more specifically NBA teams and their scouts.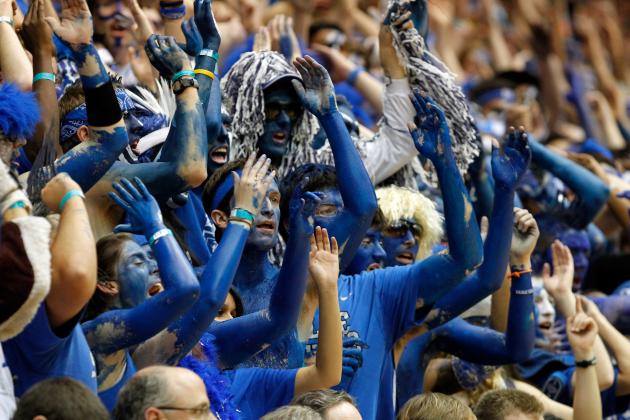 Streeter Lecka/Getty Images

Anyone who isn't a Duke fan wants to see the Blue Devils lose. Every team in the nation hates playing in front of the Cameron Crazies. Duke is one of the most disliked universities in the country. What does that all equate to? Power.
I will agree that in recent years Duke has not found as much success as they normally would, but that does not change the fact that the tradition at Duke is simply winning. Players become stars and often champions at Duke.
For that reason, Amile Jefferson would be wise to choose Duke. There are only a handful of schools that can create a star like Duke can, and every young star thrives off of the negative attention Duke receives across the country.
For the lack of a better comparison, they are like the New York Yankees of college basketball. Every player can imagine themselves in the pinstripes of the Yankees, and every player loves the idea that their team has such a strong history and tradition that they are booed everywhere they go. Duke is not much different, and in the scheme of things they are the most relevant storied team along with Kentucky and North Carolina.
Jefferson would be another name on the back of a Duke jersey that competing teams and fans would hate to see, and for one simple reason—winning.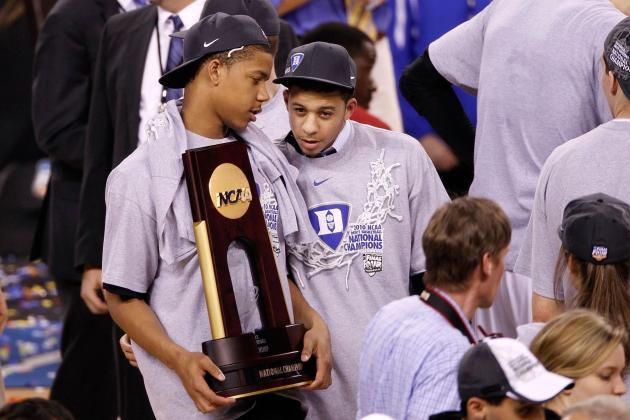 Kevin C. Cox/Getty Images

The records under Coach Krzyzewski are remarkable. Since 1980, Duke has seen unbelievable success and very rarely did not compete with the best in the nation. The numbers speak for themselves:
4 National Championships
11 Final Fours
20 Sweet Sixteens (nine straight from 1998–2006)
27 NCAA tournament berths
79 NCAA tournament wins (most ever)
12 No. 1 seeds
25 conference titles (12 regular season, 13 tournament), 10 of last 13 ACC Tournament Titles
12 30-win seasons
27 20-win seasons
Number 1 AP ranking in 16 of the past 27 seasons
9 Naismith College Player of the Year Awards
9 National Defensive Players of the Year Awards
26 AP All-Americans
14 first team All-Americans
11 NBA top-10 picks: T-1st
23 NBA Draft first round picks
When it comes to comparing schools, coaches or records with other schools, Duke almost always comes out on top. Of course, like any school, one can find the exceptions—but there are a few to choose from when speaking of the Blue Devils.
As a player, Amile Jefferson would feel very comfortable in his choice of attending Duke for success alone. For every one player that has failed under Coach K, 10 success stories can be named. For every year Duke has seemed less talented, they either pass adversity or return the following year as a national contender.
Arguments will be made, and the debate will always continue, but when a player like Jefferson looks at Duke, he sees one of the greatest coaches of all time, one of the most successful programs of all time, a unique and powerful tradition and quite possibly the most intimate and loyal fans in the nation.