Maryland Basketball: Terps Who Must Step Up After Terrell Stoglin's Departure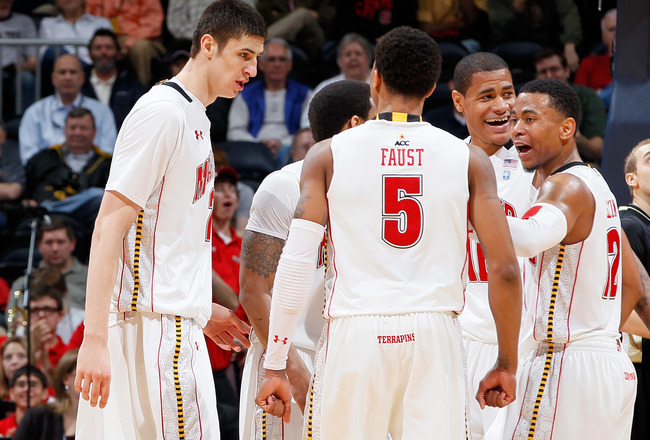 Kevin C. Cox/Getty Images
Early Monday morning the Terrapins' 2011-2012 leading scorer and second-team All-ACC point guard, Terrell Stoglin, declared for the NBA Draft.
After being suspended by the university for a year for failing multiple drug tests (the substance in question was marijuana), Stoglin made the decision to move on to the NBA rather than sit out the season.
The news came as a shock to Maryland fans as earlier in the year the sophomore had dispelled rumors that he would be leaving the team.
The departure of the sophomore phenom leaves a huge gap in the 2012-2013 Terps roster, as Stoglin was going to be counted on to carry much of the offensive scoring load.
Several current and future Maryland players will have to step up in order for the Terps to be competitive in next year's season.
Pe'Shon Howard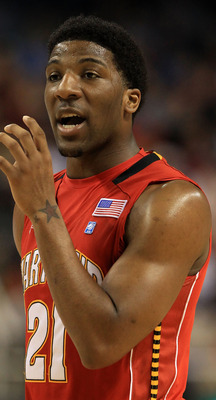 Streeter Lecka/Getty Images
Up first is another Terrapin who currently has his hands full with the legal system. Howard was arrested early Sunday morning and cited for disorderly conduct. The incident occurred outside of a College Park restaurant where Howard allegedly would not stop taunting and shouting at an aggressor in a fight that was taking place.
Legal problems aside, Howard will have to come up big next year on the basketball court. Howard appeared in only 14 out the team's 32 games last year after being sidelined with a foot injury.
Even when on the court his play was mediocre.
Howard averaged only 6.5 points per game and shot .369 percent from the field. The sophomore also only dished out 3.7 assists per game in 2011-2012. These numbers are not acceptable for a starting point guard in the ACC.
Howard will be counted on by Coach Mark Turgeon to run the offense and distribute the ball effectively.
Shaquille Cleare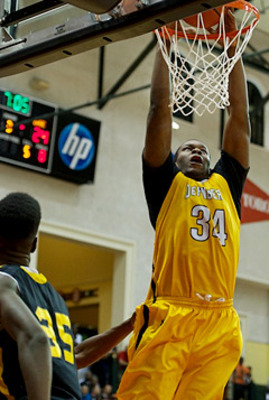 Coach Turgeon's prize pick up of this year's recruiting class must make an impact early for the Terrapins. The 6'9'' center from Houston, TX is currently ranked as the 30th best prospect in the 2012 recruiting class.
The upside for Cleare is said to be tremendous and Maryland fans are hoping he reaches that potential sooner rather than later.
If Cleare can provide the Terps with a level of play similar to what current New Jersey Nets center Jordan Williams presented two years ago, then he may be exactly what the team needs in the post.
James Padgett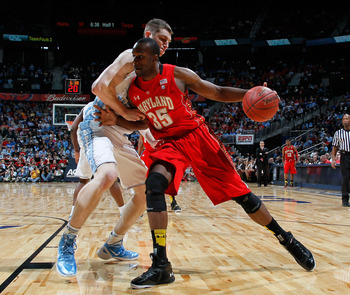 Kevin C. Cox/Getty Images
James Padgett will be the only senior on the Terrapins roster next season and he must be a source of leadership on and off the court.
Several times this past season the Terps' youth got the best of them. They blew huge first-half leads and did not put in many quality 40-minute performances. Having a level-headed senior like Padgett on the floor will hopefully calm some of Maryland's younger skill players.
In 2011-2012 Padgett put together a decent season, averaging 8.8 points per game and 5.8 rebounds per game. However, these numbers will have to increase this upcoming season.
Hopefully Padgett will realize he must perform consistently as he will have added competition for playing time from the Terps' young big men.
Alex Len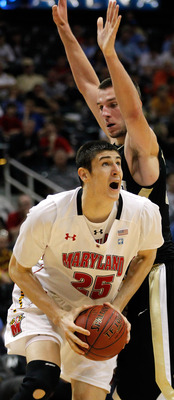 Streeter Lecka/Getty Images
The Terps seven-footer must become a force in the paint. Too many times last season it appeared as if the freshman was simply being overpowered down low.
The 18-year-old center must also find away to secure the ball more effectively in the paint, as he could not handle many of the passes his teammates threw to him during last year's campaign.
If Len can also find a way to grab two or three more rebounds per game (his average last year was 5.4) it would go along way to solidifying Maryland's post presence.
Nick Faust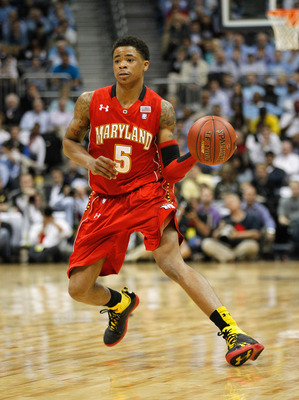 Streeter Lecka/Getty Images
The freshman guard finished out his 2011-2012 campaign very strong. Faust averaged 13.4 points per game in the final nine contests of the season. This was around the same time the freshman from Baltimore, MD moved into the starting lineup after an injury to Pe' Shon Howard.
With Terrell Stoglin leaving for the NBA, Faust must become Maryland's number one scoring threat. In order to do so, Faust must improve his three point shooting, as he shot .271 percent from deep last year.
If Faust can become a consistent impact player for the Terps in his sophomore year, much like Stoglin did last year, the Maryland native could open many eyes around the ACC.
Keep Reading

Maryland Terrapins Basketball: Like this team?