NCAA Championship Game Time: Best Places to Watch Kentucky vs. Kansas
April 2, 2012

Chris Trotman/Getty Images
With the 2012 NCAA College Basketball Championship just a few hours from kicking off, it's time to get the plans in order for where you'll be when it's time for the game to start.
It will be an epic battle of college basketball powerhouses when Kentucky squares off with Kansas, but you need to make sure you are safe and comfortable when this war unfolds.
Where: Mercedes-Benz Superdome, New Orleans, LA
When: Monday, April 2 at 9:23 p.m. ET
Watch: CBS
Live Stream: NCAA.com
Betting Line: Kentucky minus-6 (via ScoresAndOdds.com)
Over/Under: 137
At the Local Watering Hole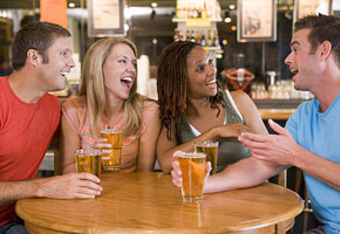 While watching at home could be fun, what would be better than sitting with a huge group of people watching the game in an arena-like atmosphere.
With alcohol flowing and the college basketball gods smiling down, the 2012 NCAA championship game was built to get anyone that is a fan of the sport excited.
If you can find the right college hoops-loving bar, it could get pretty crazy during what could be a great national title game.
At Home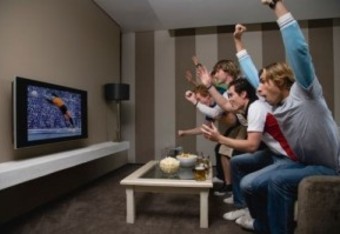 If you don't drink or just hate people in your personal space, watching this game from home should be your choice. Kansas vs. Kentucky is too good to be overshadowed by the nonsense that hanging at a bar can bring.
Invite the friends that you know will enjoy this game over to your house and throw a little party of your own. One actually based around the idea of the national title game.
I will be sitting at home enjoying the college basketball equivalent of Ali-Tyson Monday night, with the people I love and the TV I'm paying for so I might as well use it.
Plus, bar drinks are too expensive.
Check back for more on the NCAA Basketball as it comes, and check out Bleacher Report's College Basketball Page to get your fill of college basketball.