NBA Draft 2012: 5 Reasons Longhorns' J'Covan Brown Is Poised to Climb the Board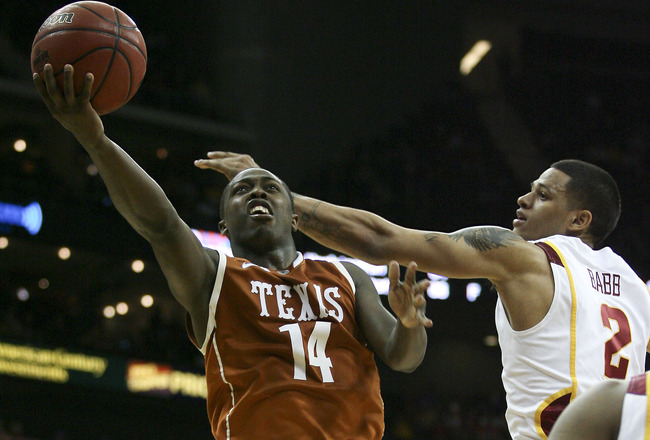 Ed Zurga/Getty Images
J'Covan Brown and the Texas Longhorns have had a spectacular season given the circumstances.
Rick Barnes' squad lost a majority of their key players after a great 2010-2011 campaign, and not much was expected of a team that plays four freshmen on a regular basis.
Still, the Longhorns had a great season, and Brown has become the Longhorns best scoring option. Here are five reasons why Brown should see his draft stock soar up the boards.
He Had a Stellar Season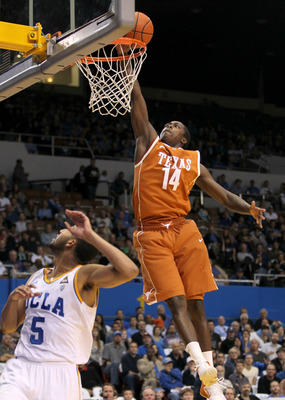 Stephen Dunn/Getty Images
From his sophomore to junior season, Brown saw his scoring averages increase from 10.4 points per game to 20.1 points per game.
As the Longhorns' leading scorer, Brown was able to guide the team back to the NCAA tournament as a No. 11 seed despite the low expectations for this young team.
His leadership is an important factor in showing he has the ability to play at the next level.
Texas Is His Team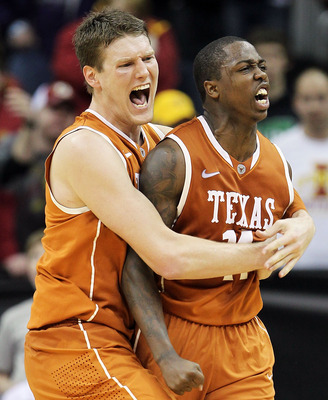 Jamie Squire/Getty Images
The clear-cut best scorer on the Texas roster, Brown has shown over the past season that Texas is his team for the taking. After almost beating Arizona in the third round of the 2011 NCAA tournament last season, Brown really hasn't seen any slumping in his game.
As the undisputed leader on the roster, Brown has improbably guided his team back to the NCAA Tournament.
He most likely will not stay another year, and if Brown leaves after his junior season, he will be sorely missed by this young Longhorns team.
He Has a Developed Game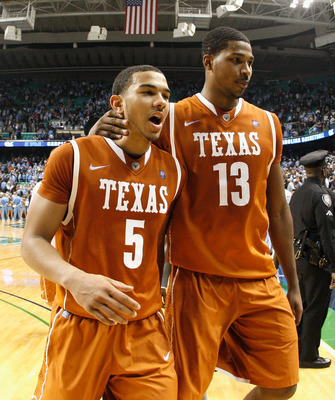 Kevin C. Cox/Getty Images
Unlike some other Longhorns stars who decided to leave early, Brown has stayed around a few extra years, and his patience has paid dividends.
Texas and Rick Barnes have been known more as an NBA factory instead of a perennial final four contender over the years, as most of the 'Horns' best players leave for the big leagues early.
Because Brown has stayed until his junior year, he has a more developed game coming out of school than former Longhorns such as Cory Joseph and Avery Bradley. Brown's decision to stay for as long as he has will pay off in terms of draft stock.
He Could Shake Things Up in the NCAA Tourney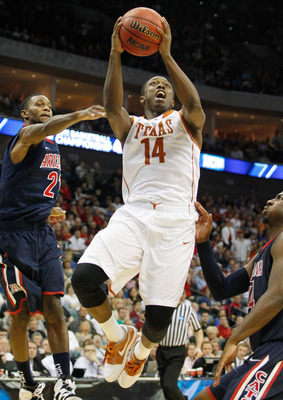 Tom Pennington/Getty Images
Brown and the Longhorns face Cincinnati in the second round of the NCAA Tournament on Friday. Like last year, Brown could make quite an impact.
He averaged 22 points per game in last years' tournament, and should post similar numbers no matter how far the Longhorns make it.
You don't have to go too far out on a limb to say Brown will have a great tournament, and doing so can only improve his draft stock.
He Performs Well in Big Games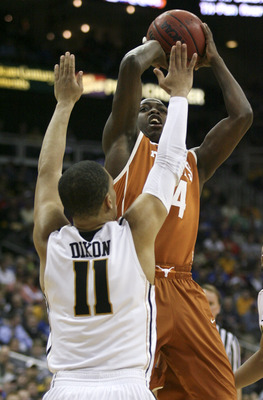 Ed Zurga/Getty Images
Brown has played well against the "big two" of the Big 12 conference, averaging 27.5 points per game against the Tigers and 28.5 points per game against the Jayhawks.
Sure, the four games the 'Horns played against those two resulted in four losses, but that definitely doesn't douse Brown's draft stock— the NBA usually looks for individual performers over team players.
Brown was the best player on an NCAA tournament team, and should see his stock rise because of it.
Keep Reading

Texas Longhorns Basketball: Like this team?