College Basketball: The Six Most Improved Players of 2012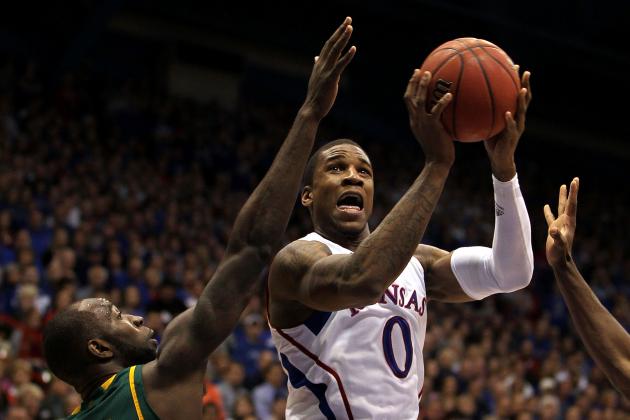 Jamie Squire/Getty Images

The NCAA regular season has been exciting to say the least, filled with plenty of upsets and Cinderella stories.
As of today, it seems like No. 1 Kentucky and No. 2 Syracuse are a notch above the rest, but there is still a lot of basketball to be played.
Certain players worked extremely hard in the offseason, and many have seen their hard work pay off.
Here are the six players who have shown the most improvement since '10-'11.
Begin Slideshow

»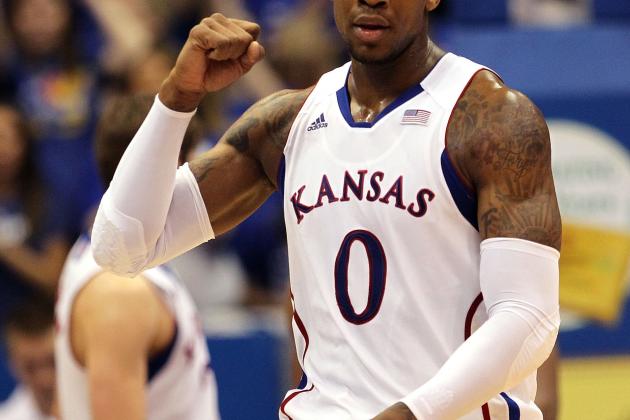 Jamie Squire/Getty Images

Thomas Robinson is my leader to be the National Player of the Year in 2012. His transformation from last season to this season has been tremendous, with distinct improvements in two facets of his game.
First, he has extended his offensive game to about 15 feet. Last season, a majority of his points came from inside the paint. Robinson worked extremely hard in the offseason on his mid-range jump shot, and he has become a legitimate threat from the foul-line extended.
Second, his defense has shown drastic improvement. Last season, he averaged .7 blocks and .4 steals per game. This season, he is averaging 1.2 blocks and 1.1 steals.
'10-'11: 7.6 pts, 6.4 reb, .6 ast, .7 blk, .4 stl, 51 ft percentage
'11-'12: 18 pts, 12 reb, 2 ast, 1.2 blk, 1.1 stl, 69 ft percentage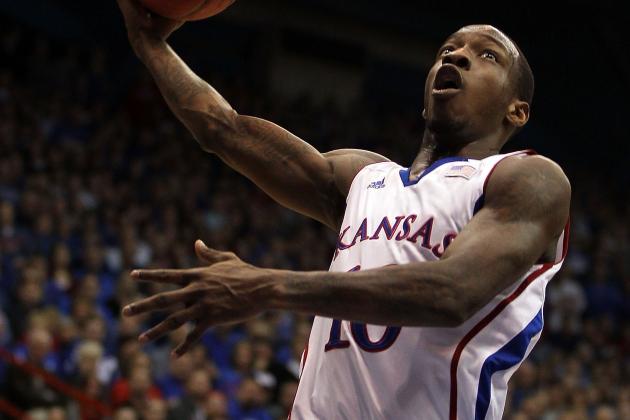 Jamie Squire/Getty Images

Tyshawn Taylor and Thomas Robinson could be the most dangerous tandem in college basketball.
Taylor has shown significant improvement this season. He has nearly doubled his scoring average from last season. The biggest addition to his game has been a much more consistent outside shot.
Last season, he shot 38 percent from downtown, but only made .5 threes per game. This year, he is draining 43 percent of this three-pointers, and making 1.6 per contest.
'10-'11: 9.3 pts, 1.9 reb, 4.6 ast, 1.0 stl, .5 threes per game at 38 percent
'11-'12: 17 pts, 1.7 reb, 5.1 ast, 1.2 stl, 1.6 threes per game at 43 percent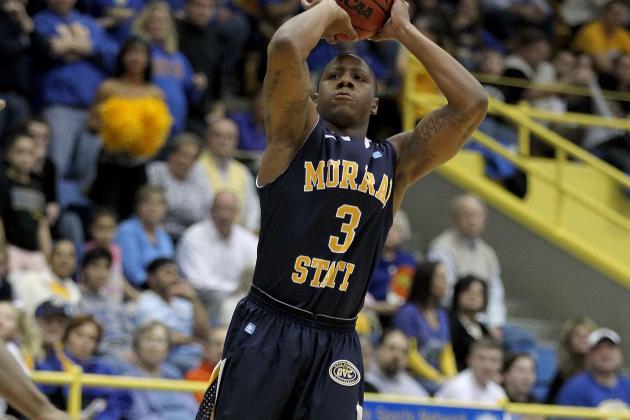 Andy Lyons/Getty Images

The No.16 Murray State Racers (24-1) have been one of the NCAA's surprise teams, and Isaiah Canaan is their leader.
Canaan has been one of the nation's most prolific scorers, averaging a shade under 20 points per game (19.6). Not only has Canaan been an effective offensive threat, but he has been doing it efficiently. He makes 49 percent of his field goals, 48 percent of his three-pointers and 83 percent of his free throws.
Canaan has been absolutely deadly from outside, registering more than three three-pointers per game (3.1). His numbers across the board are career highs. It can be argued that he is the main reason for Murray State's success.
'10-'11: 11.7 pts, 2.4 ast, 1.9 reb, 1.1 stl, 1.8 threes per game at 40 percent
'11-'12: 19.6 pts, 3.8 ast, 3.8 reb, 1.4 stl, 3.1 threes per game at 48 percent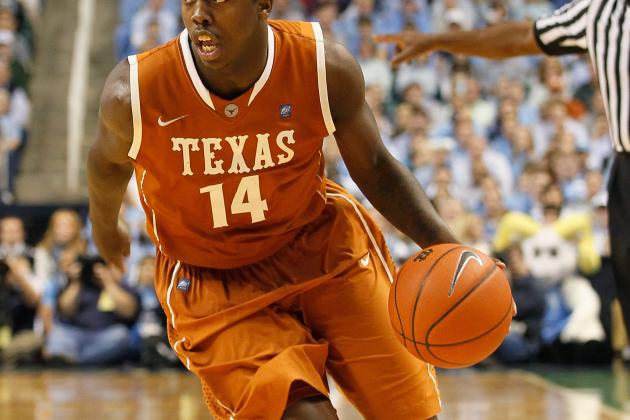 Kevin C. Cox/Getty Images

J'Covan Brown has been rock-solid for the Texas Longhorns, who are stuck in the ultra-competitive Big 12. Texas is a respectable 16-9, with many thanks to the efforts of Brown.
Brown has blossomed during his junior season. His scoring averaged has doubled from last year, from 10 to 20 points per game. He has also set career highs in rebounds, assists, steals, field goal percentage and three-pointers made per game.
It can be argued that without Brown's elevated play, the Longhorns would find themselves in a much tougher position.
'10-'11: 10.4 pts, 2.2 reb, 2.1 ast, .9 stl, 40 percent shooting
'11-'12: 19.8 pts, 3.2 reb, 4 ast, 1.3 stl, 42 percent shooting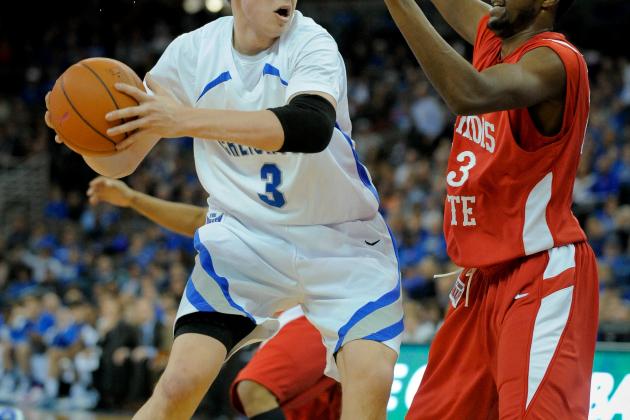 Eric Francis/Getty Images

Creighton has faltered of late, losing three games in a row, but Doug McDermott has been spectacular all season long.
He is dangerous from long range, but more impressively, his shooting percentages are through the roof. Along with averaging 23 points per game, McDermott is shooting an unbelievable 60.6 percent from the field, 49.4 percent from downtown, and 84 percent from the charity stripe.
McDermott is only a sophomore, thus he has time to further augment his game. He has great size (6'7" and 220 pounds), and I can only see his game improving further.
'10-'11: 14.9 pts, 7.2 reb, 53 fg percentage, 40 percent 3pt, 75 ft percentage
'11-'12: 22.9 pts, 8.3 reb, 61 fg percentage, 49 percent 3pt, 84 ft percentage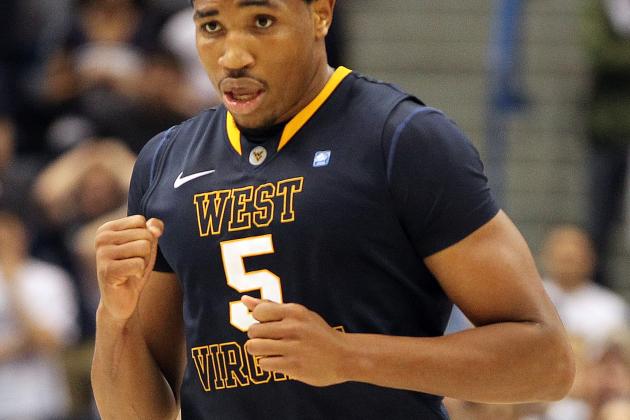 Jim Rogash/Getty Images

Kevin Jones always has been talented, but he has elevated his game to a new level this season. His decision to stick around for his senior season appears to be paying off big-time.
The 6'8" senior from Mount Vernon, N.Y., is averaging career highs in points, rebounds, blocks, field-goal percentage, free-throw percentage, steals and three-pointers per game.
Jones has become an extremely versatile player. He can step out and hit the three-pointer (he makes 1.1 per game), or post up on the low block.
'10-'11: 13.1 pts, 7.5 reb, .5 blk, 45 percent fg, 60 percent ft, .9 threes per game
"11-'12: 20.6 pts, 11.2 reb, 1.1 blk, 53 percent fg, 76 percent ft, 1.2 threes per game