College Basketball: 10 Teams That Will Be Exposed Come Tournament Time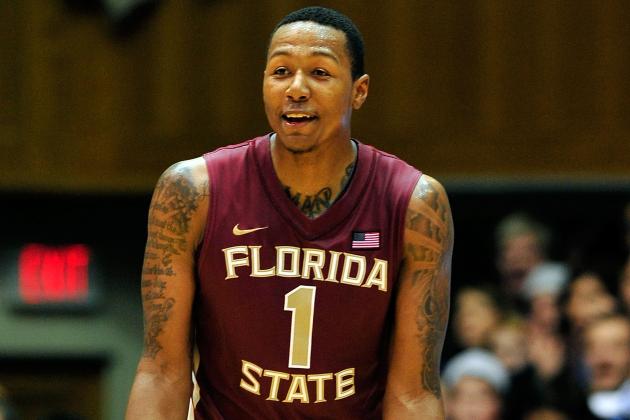 Grant Halverson/Getty Images

Not all teams pan out like they are expected to.
In the NCAA tournament, some teams are tagged as teams that have the "potential to make a run." Some teams have very good tournament resumes, but stumble when they reach the Big Dance.
Other teams may make the NCAA tournament after winning their conference, but will struggle because of their lack of quality opponents throughout their season. There are exceptions to this claim, as VCU and Butler showed last year.
These are the 10 teams with flaws in their game that will be revealed in the tournament by more competent teams.
All statistics come from ESPN.com's team statistics.
Begin Slideshow

»
Jamie Squire/Getty Images

Baylor was one of the last remaining undefeated teams this year. They currently sport a 21-2 record with losses to Kansas and Missouri.
The bad news for these Bears comes from within.
Their team has the athletes to play with anyone in the nation, but they lack the toughness to advance very far in the NCAA tournament. For such a tall, frontcourt-dominated team, they are 55th in the nation in rebounds per game.
Baylor needs to play big in order to dispel anyone who questions their toughness. They will have a chance to prove themselves in games against Kansas (Feb. 8), Missouri (Feb. 11) and an underrated Iowa State team (Mar. 3).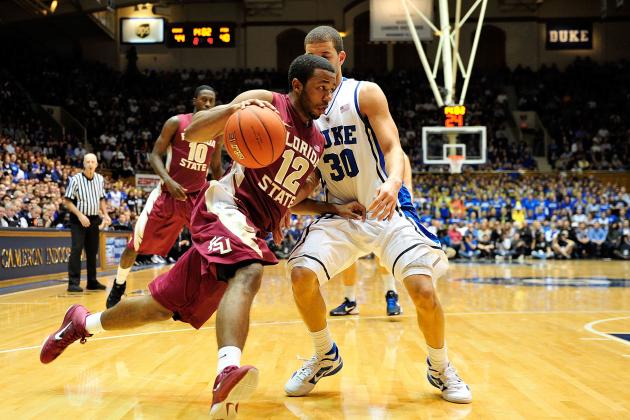 Grant Halverson/Getty Images

The surprise co-leaders of the ACC have won because of their defensive prowess.
The Seminoles allowed only 57 points to the No. 1 offense in the nation (North Carolina) and have allowed an average of just over 60 points per game, a very solid statistic for a team with the 12th toughest schedule in the nation.
For Florida State, their weakness is obviously not defense. Their weakness is failing to put the ball in the basket.
FSU ranks 99th in the nation in points per game (71.5) and 81st in the nation in field-goal percentage (45.9 percent).
If Florida State can continue to play stellar defense and find a way to score points, they will be just fine. The latter may prove to be difficult with upcoming games against North Carolina State, Duke and Virginia.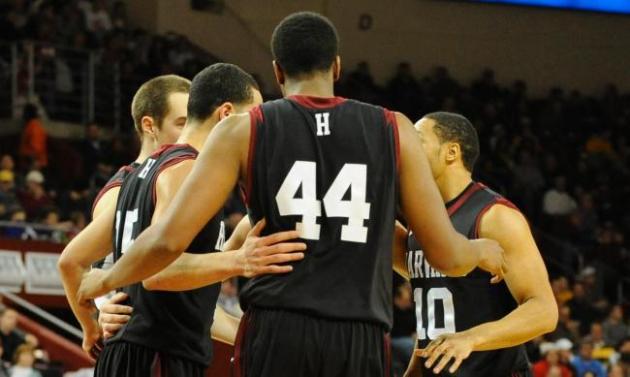 Image via gocrimson.com
Harvard, much like Florida State, is a team that relies on defense to win games.
In their Nov. 25th meeting with the Seminoles, Harvard won a barn-burner, 46-41. The Crimson currently are inside the Top 25 at 20-2 overall. They are 6-0 in a conference that sports a collective record of 90-82.
That weak conference schedule will come back to haunt the leader of the Ivy League. Harvard is benefiting from having to score an average of 65.7 points per game (223rd in the nation) against very weak opponents.
Harvard will almost certainly make the NCAA tournament, but they lack the talent to hang with tournament teams.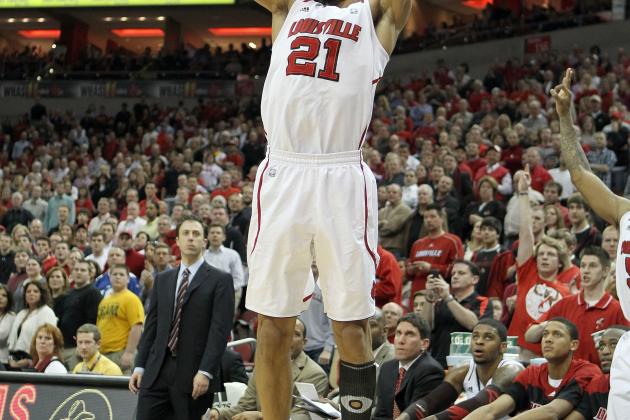 Andy Lyons/Getty Images

Louisville is a tough team to evaluate.
Rick Pitino's squad has no overly impressive wins but sits within the Top 25 and claims a 19-5 record. Pitino teams are known to hit their stride late in the year, so their five-game win streak may be a sign of things to come.
However, their streaky shooting will be their downfall. Louisville's field-goal percentage is 43.8, pitting them at 159th in the nation. Their shooting will determine how far they go in March.
This is largely the same team that was ousted in the first round of the NCAA tournament last year by Morehead State. If these Cardinals want to prove they have matured, they will have to shoot consistently from the field.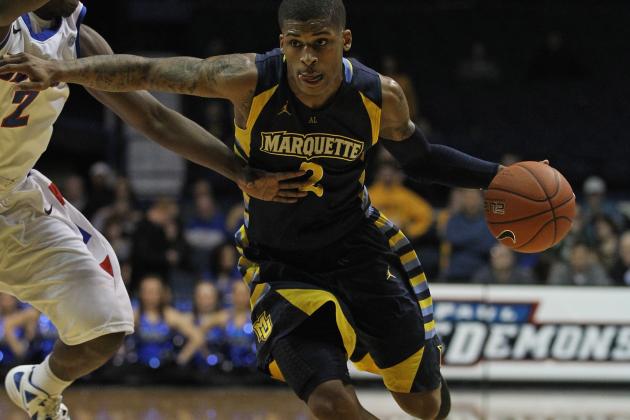 Jonathan Daniel/Getty Images

Marquette is one of the most exciting teams in the nation to watch. Buzz Williams is one of the most colorful personalities in the college basketball arena.
Too bad flash isn't the only component needed to win basketball games.
Marquette shoots well for their up-tempo style, but rebounding will cause the Golden Eagles to blunder. They currently sit as the 93rd-best team in the nation when it comes to rebounding at 36.1 per game. Their best rebounder, Jae Crowder, is 6' 6".
Buzz Williams and Marquette may be able to run by some teams in the NCAA tournament, but their lack of size will hurt them. Marquette will have to shoot extremely well to overcome this obstacle come tournament time.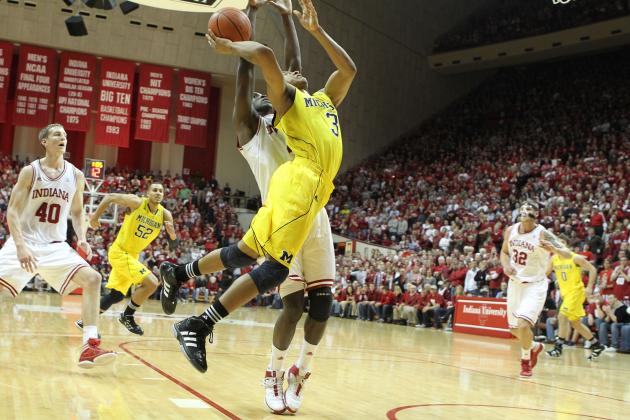 Andy Lyons/Getty Images

Michigan was exposed in their Feb. 5th loss to rival Michigan State. Each weakness the Wolverines have was exploited in their 64-54 loss to the Spartans.
Michigan struggles with rebounding the basketball. Against Michigan State, they had 15 rebounds. Fifteen. That is bad. Michigan State abused their interior dominance with a plus-24 rebound margin.
Sparty also showed just how average Michigan was on offense. With Tim Hardaway Jr. struggling to find open looks, the rest of the Michigan team failed to step up. Having a go-to scorer is a good thing, but relying on him each possession will lead to losses.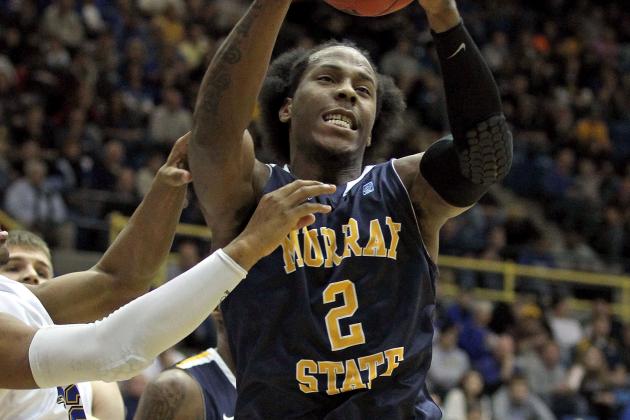 Andy Lyons/Getty Images

Murray State deserves credit for being the only undefeated team in the country.
They have a great point guard in Isaiah Canaan, who should deserve some national Player of the Year consideration for his accomplishments.
But, like Michigan, Murray State trusts in Canaan and their offense too much. Their assists-per-game numbers (13.4) are shockingly low for such an offensive-driven team.
Rebounding against bigger teams will also be a major issue. The Racers rank 221st in the country in rebounds per game (33.9), and will almost certainly struggle against bigger teams.
These weaknesses have not caught up to Murray State just yet. They are a team full of leadership and experience. They'll be dancing in March, but it might not be for long.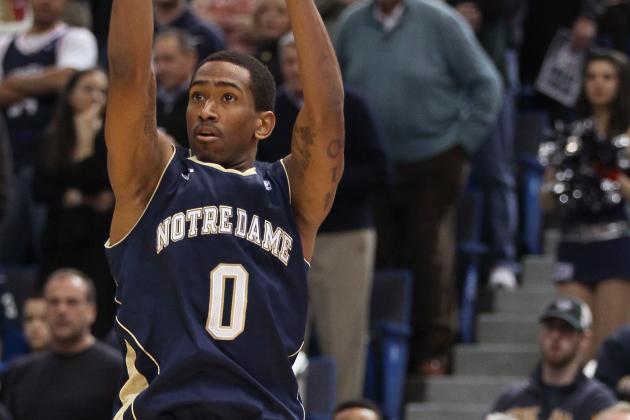 Elsa/Getty Images

Notre Dame is the sweetheart of the Big East this year. After an 8-5 non-conference slate, Notre Dame has shocked five ranked Big East opponents.
The Fighting Irish are squarely "On the Bubble" and will need a solid run in the Big East to get in the NCAA tournament. Their last eight games are split, four at home and four on the road, leaving the door open for Notre Dame to slip in to the tournament.
If Notre Dame does make the tournament, they won't last long without a bit of luck. Shooting and defense have shot the Fighting Irish into the top of the Big East standings, but on the season they have not been so dominant.
On the year, Notre Dame is 183rd in field-goal percentage (43.2), 181st in points per game (67.7) and 177th in rebounds per game (34.6). Those statistics will lead to a first round exit in the Big Dance.
Notre Dame will have to improve on these statistics if they expect to make the tournament. If they do, they will need to continue to play like they have against Big East elite.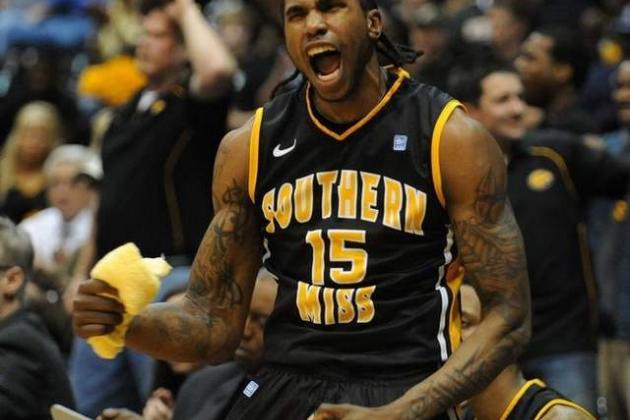 Image via Ryan Moore/ Hattiesburg American
Southern Mississippi is the leader of Conference USA with a 20-3 overall record and a 7-1 record in conference play. They will, barring a major collapse, make the NCAA tournament.
The Golden Eagles will be playing much better competition than what they've seen in C-USA. Nothing stands out about this team other than their record. They shoot 42.1 percent from the field (237th in the nation) and assist fewer than a dozen baskets per game (11.7).
If and when Southern Miss goes dancing, they will be overwhelmed by a more talented team.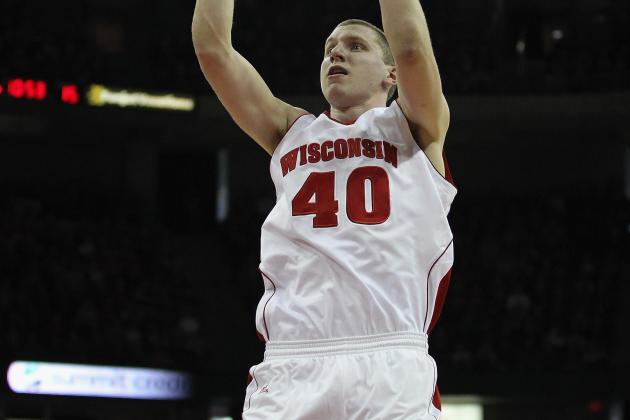 Jonathan Daniel/Getty Images

Wisconsin is another tough team to figure.
Although they have some of the worst statistics for a team out of any on this list (64.1 points per game), that is exactly the way Bo Ryan wants it. The Badgers play a conservative, grind-it-out game led by assist-to-turnover ratio phenom Jordan Taylor.
Wisconsin can go minutes without scoring because of the way they play. Their season high in points is 79—against Mississippi Valley State.
The Badgers play style is one that will keep them in games against elite teams, but the lack of scoring will prove to be too much to overcome.