Thomas Robinson and 24 Breakout Stars This Season in College Basketball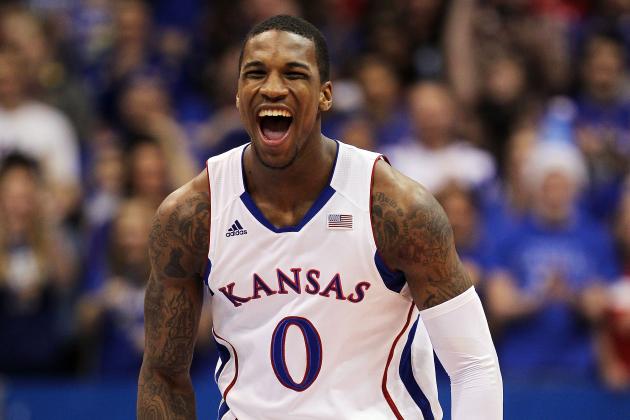 Jamie Squire/Getty Images
Kansas Superstar Thomas Robinson
Several breakout stars have stepped to the forefront of college basketball this season. Kansas power forward Thomas Robinson has proved that hard work and determination can carry you to stardom. He has transformed himself from a bench player on last season's Kansas team into a likely 2012 National Player of the Year.
While no other player in the country has made as dramatic an improvement as the Jayhawks star, there are many other players who have taken their game to another level this season.
It will be an exciting once March Madness arrives and we are able to watch many of these players battle one another through the most fierce, high-pressure tournament that sports has to offer.
Here are the 25 breakout stars of the 2011-2012 college basketball season.
Begin Slideshow

»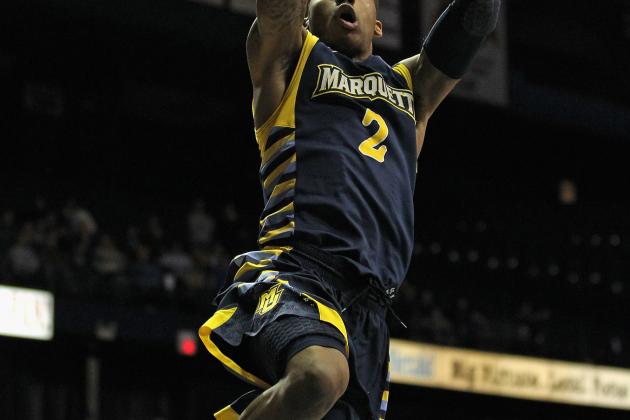 Jonathan Daniel/Getty Images

Don't let his statistics fool you. While he won't wow anyone on paper, this has been a breakout season for Wisconsin native Vander Blue.
While playing second fiddle to teammates Jae Crowder and Darius Johnson-Odom, Blue is playing his role as an athletic game-changer who sparks his team both offensively and defensively.
His game translates well to the NBA. The 6'4" sophomore has the ability to become a first-round draft pick.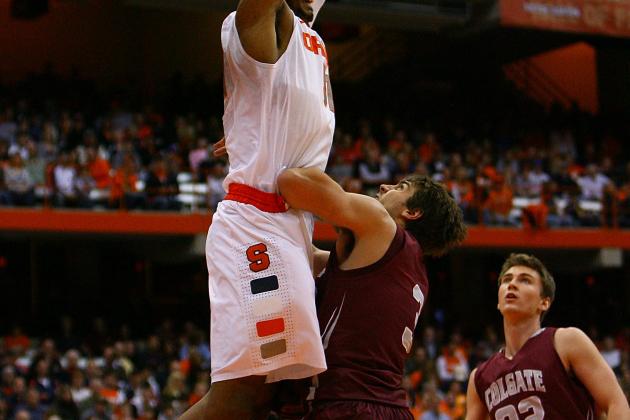 Nate Shron/Getty Images

The sophomore has grown up a lot since last season. He's another player who doesn't have the most impressive statistics, but is a crucial piece in Syracuse's run toward a national championship.
He is one of the most impressive shot-blockers in college basketball, swatting away three shots per game, which is second in the Big East, behind Louisville's Gorgui Dieng.
The 7'0" sophomore oozes potential. He has NBA scouts picturing him patrolling the paint and swatting shots for several seasons at the professional level.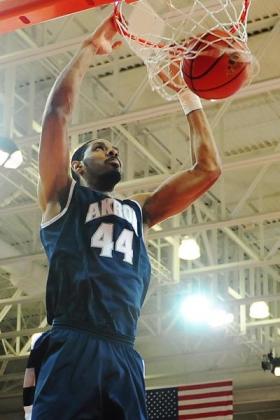 The highest-rated recruit in Akron history, the Pennsylvania native is starting to live up to his potential as a junior. The Zips go as Zeke Marshall goes, and they are surging in conference play behind their frontcourt star.
They are first in the Mid-American Conference at 10-1. If Akron can seal a bid into the 2012 NCAA Tournament, people will see how talented the 7'0" junior is.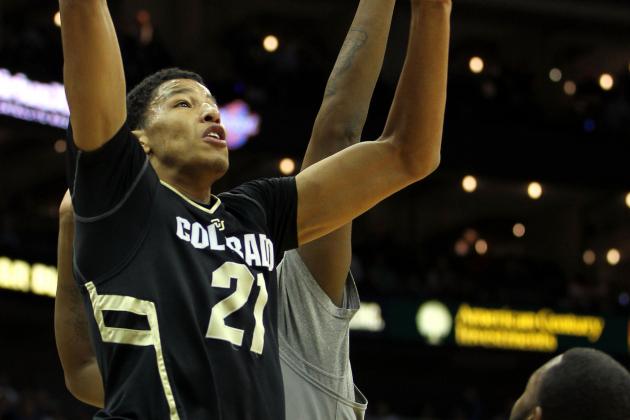 Jamie Squire/Getty Images

For a small forward, the sophomore is a rebounding machine. He is leading the Pac-12 in that category and is helping the surprising Buffaloes as they continue to turn heads. They are 17-8, and an impressive 9-4 in conference play.
In a recent blowout of Oregon State in Boulder, the sophomore had 16 points, 15 rebounds and two blocked shots.
At his current rate, the 6'7" star could be heading to the NBA as soon as next season.
The junior is the star of the Providence Friars. He is an explosive scorer who also is phenomenal when running the offense, dishing out almost eight assists each game.
This could be his last season in Providence, and the Friars won't be making the NCAA's, so it's crucial to get a glimpse of the future NBA lead guard while you can.
He fills the stat sheet, averaging 16.1 points, 7.4 assists and 4.1 rebounds a game.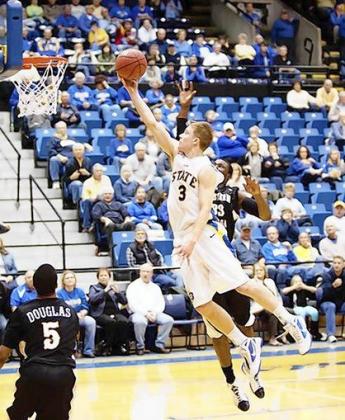 The South Dakota State Jackrabbits have one of the best point guards in the country tucked away in the Summit League. Nate Wolters has excellent size for a floor general at 6'4", and supreme ball- handling skills.
However, the rest of the country won't get to see much of him unless South Dakota State can defeat Oral Roberts in the conference tournament. He is a treat to watch, and already this season has hung 34 points on the Washington Huskies.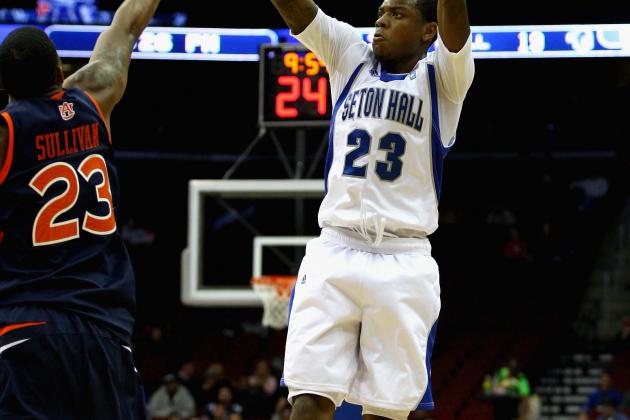 Chris Chambers/Getty Images

It's easy for Fuquan Edwin to get lost in the mix with point guard Jordan Theodore and power forward Herb Pope also having big seasons for the Pirates. That being said, the 6'6" sophomore is showing folks in South Orange that he could have a memorable career in a Seton Hall uniform.
Although the Pirates have struggled in Big East play, Edwin certainly isn't the reason. His best game may have been against Providence. He scored 24 points, grabbed nine rebounds and had five steals in a 66-57 victory.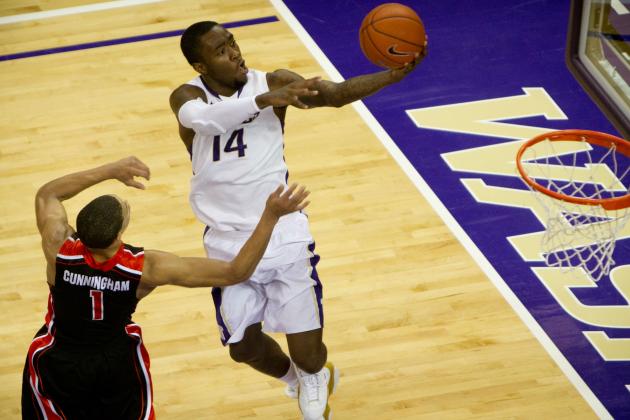 The 6'5" point guard running the Washington Huskies offense this season is one of the most highly-celebrated prep players to come through the city of Seattle,
The freshman hasn't disappointed in his first season in purple. He is perfectly capable of dominating games, like he did in a matchup against Oregon State. He scored 26 points, grabbed nine rebounds and handed out four assists.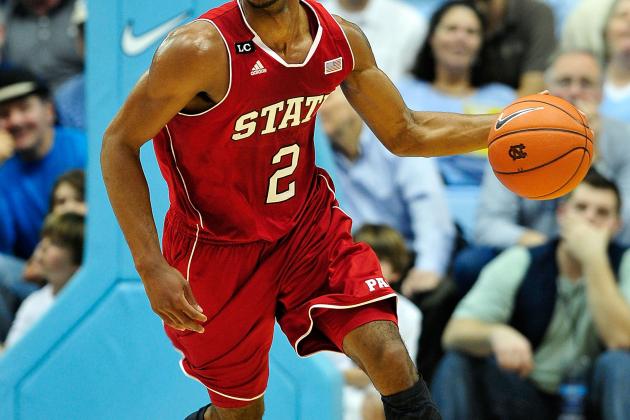 Grant Halverson/Getty Images

After standout point-guard Ryan Harrow transferred to Kentucky after a promising freshman season last year, many were concerned about how the North Carolina State offense would fare in 2011-2012.
Well, 6'5" sophomore Lorenzo Brown has put any doubts to rest. He is averaging 11.8 points, 6.7 assists and 4.2 rebounds per contest, and with fellow sophomore C.J. Leslie, a power forward, forms one of the most dynamic young one-two punches in college basketball.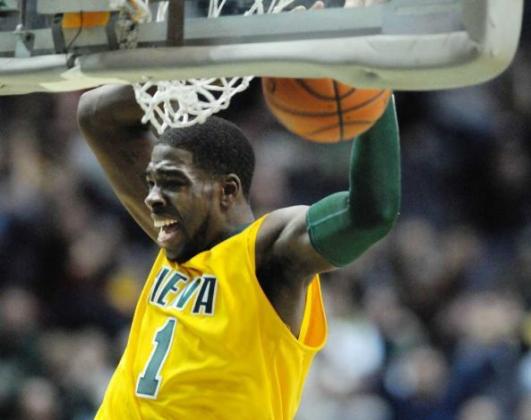 The Siena Saints are struggling more than they have in the past several seasons, but it is not because of 6'8" junior power forward O.D. Anosike.
He is having a breakout season, averaging 13.0 rebounds to go with his 14.8 points per game. Two weeks ago in a loss to Fairfield, he pulled down an amazing 22 rebounds, He has also had an 18-rebound game against Albany earlier this season.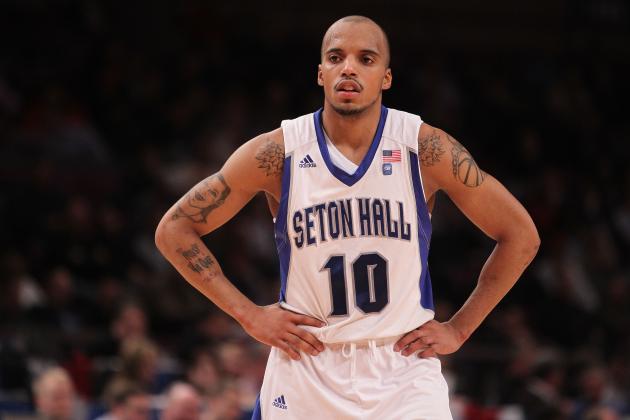 Nick Laham/Getty Images

The leader of the surprising Seton Hall Pirates season is senior point guard, Jordan Theodore. The 6'0" New Jersey native has his team on the verge of its first NCAA Tournament appearance since 2006.
Forming an explosive trio with power forward Herb Pope and small forward Fuquan Edwin, the floor general is filling the stat sheet, averaging 5.8 points, 6.7 assists, and 3.0 rebounds a game.
As it stands right now, he is closing in on the Seton Hall record for assists in a single season, one that has stood for almost 50 years.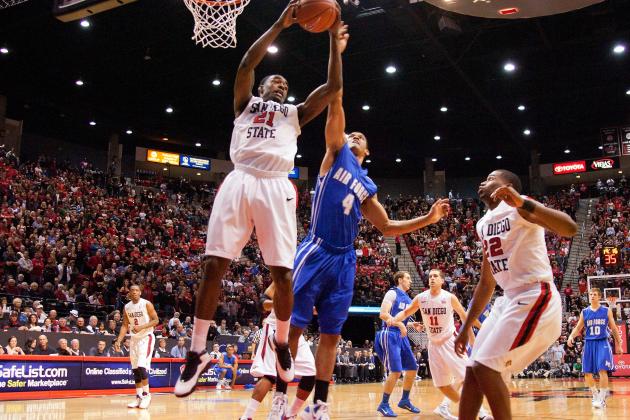 Kent Horner/Getty Images

Jamaal Franklin, one of the most elite guards on the West Coast, has been lighting up scoreboards in the Mountain West Conference.
The 6'5" sophomore has helped carry San Diego State to a another 20-win season, even though the Aztecs were widely viewed as a rebuilding team after losing several starters from their Sweet 16 squad of last season.
Franklin is averaging 16.0 points and 7.3 rebounds, and is one of the most improved players in the country.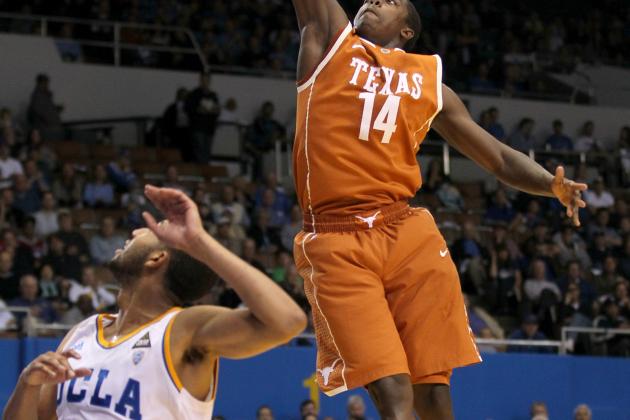 Stephen Dunn/Getty Images

The leading scorer in the Big 12 is the vastly improved J'Covan Brown. The 6'1" junior has had to grow up in a hurry, carrying the young Longhorns through a tough conference slate.
He is averaging 19.8 points per game, and has Texas eyeing an NCAA Tournament berth. The Longhorns have won their past three conference games and seem to be finally becoming a cohesive team. Brown showed just how explosive of a scorer he is three weeks ago in a loss to Baylor, when he put up 32 points against the Bears.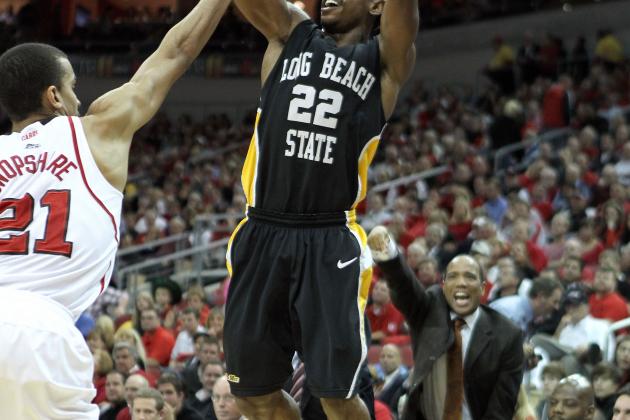 Andy Lyons/Getty Images

The Long Beach State 49ers are looking like a real threat to make a run in the NCAA Tournament, and their catalyst is senior point guard Casper Ware.
The 6'1" speedster has the 49ers rolling through the Big West with a 12-0 record. Last week, in a 74-66 win over Pacific, he scored a career-igh 38 points. He also broke the school's all-time assists record in the team's next game against UC-Davis.
Ware has a tendency to play his best against the best opponents. He had 29 points in a loss to North Carolina and 16 against Kansas.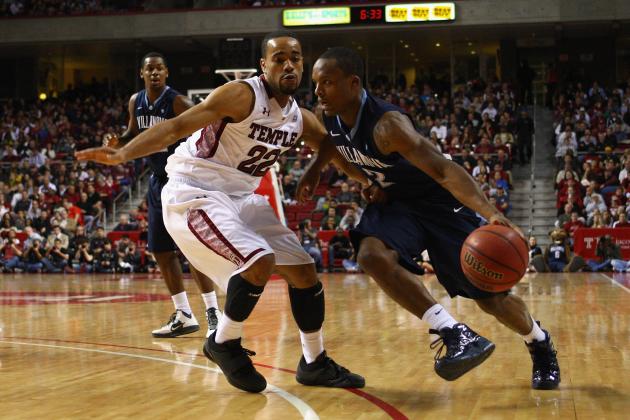 Chris Chambers/Getty Images

The 6'2" junior is next in a long line of Villanova guards who are on their way to the professional ranks. The Philly native has had a breakout season, even though the Wildcats are struggling with an 11-13 record.
He is averaging 17.8 points, 4.5 assists and 4.0 rebounds per game. His most impressive game came in an 82-78 loss to Cincinnati. He completely dominated, scoring 39 points, grabbing 13 rebounds and handing out six assists.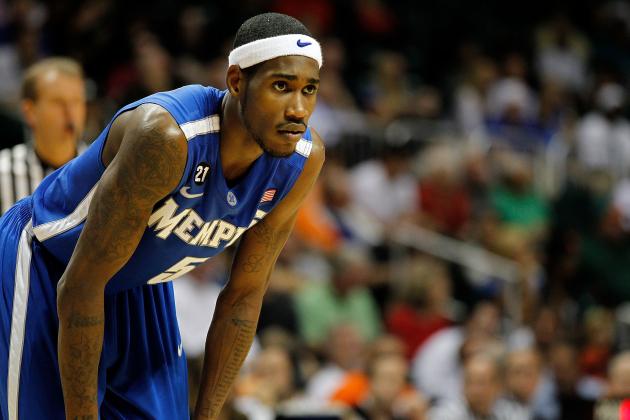 Mike Ehrmann/Getty Images

The Memphis Tigers have regularly churned out NBA talent since the days when John Calipari roamed the sidelines. The newest Tiger star to dominate Conference USA is sophomore Will Barton.
The wiry 6'6" shooting guard is playing like the 2012 Conference USA Player of the Year. He is averaging 18.2 points, 8.2 rebounds and 2.6 assists per game.
After a rough start in which he and his team failed to live up to preseason expectations, Barton has the Tigers tied with Southern Miss atop the C-USA standings.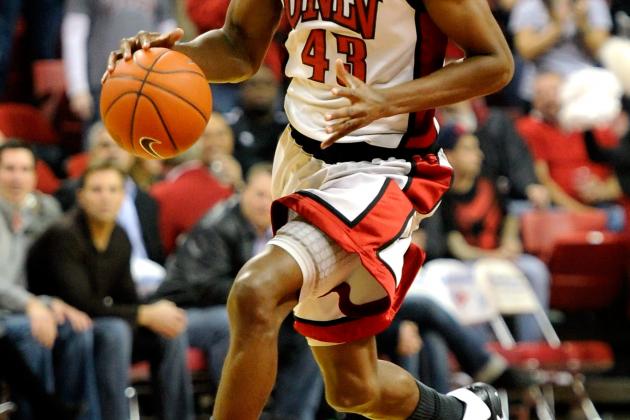 Ethan Miller/Getty Images

The UNLV Runnin' Rebels are once again one of the country's premiere basketball teams, and they have the city of Las Vegas buzzing.
The centerpiece of their impressive season has been breakout star Mike Moser. The 6'8" power forward has been an absolute machine, averaging 14.7 points and 11.4 rebounds per game.
He has given opposing coaches fits as they try to game-plan for the former UCLA Bruin.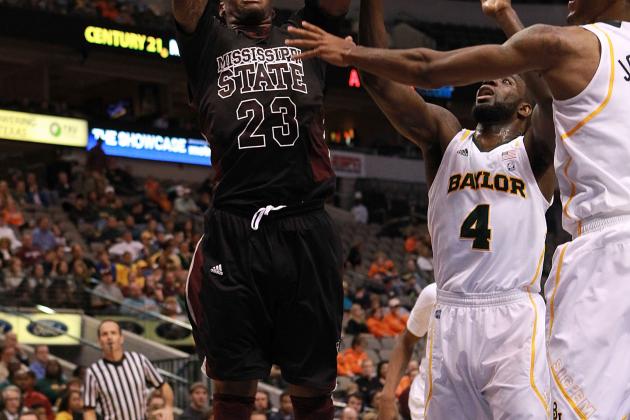 Ronald Martinez/Getty Images

Mississippi State's main inside force was supposed to be former high school star Renardo Sidney. What nobody expected was a breakout season by former UTEP Miner Arnett Moultrie.
The 6'11" power forward has carried the Bulldogs to a 19-6 record and has intimidated many teams with his dominant play. He is averaging 16.8 points and 10.8 rebounds per game.
Teaming with star guard Dee Bost and Sidney, the Bulldogs are a threat to beat anyone in the country when they are firing on all cylinders.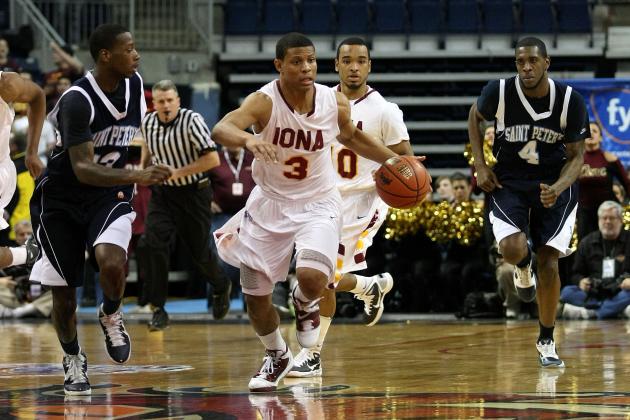 Chris Chambers/Getty Images

The 6'1" senior has the Iona Gaels on the verge of their first NCAA Tournament appearance since the 2006 season. Coming into the season, much of the focus was on star power forward Mike Glover and Arizona transfer Lamont "MoMo" Jones. But it has been Scott Machado stealing the show.
He is averaging 13.2 points, 10.0 assists, and 5.3 rebounds per game and has caught the attention of NBA scouts. In his latest game, an 83-74 win over Marist, he recorded a triple-double with 10 points, 11 rebounds and 10 assists.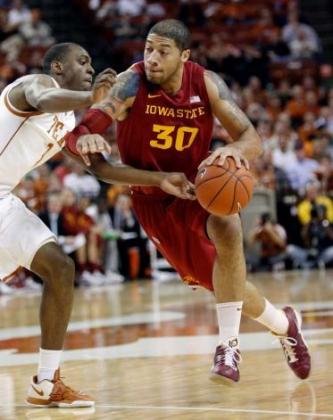 Former Minnesota Golden Gopher Royce White has made a tremendous impact with the Iowa State Cyclones in his sophomore season. The 6'8", 270-pound power forward is an all-around star who is all but guaranteed a spot on the Big 12 all-conference team.
He is averaging 13.2 points, 9.4 rebounds and 4.8 assists. He has led the Cyclones to an 18-8 record and an 8-5 conference mark. With a few more big outings this month, he could have Iowa State playing itself into the NCAA Tournament.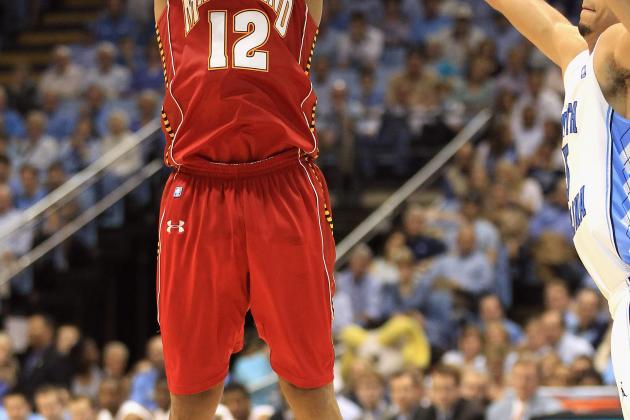 Streeter Lecka/Getty Images

The Atlantic Coast Conference's leading scorer this season has been Terrell Stoglin, the surprise star of the Maryland Terrapins.
The 6'1", sophomore combo guard has carried the load for the Terrapins offense, and has starred in some of the team's biggest games. He is averaging 21.6 points and 3.5 rebounds, and has three times scored more than 30 points in a game.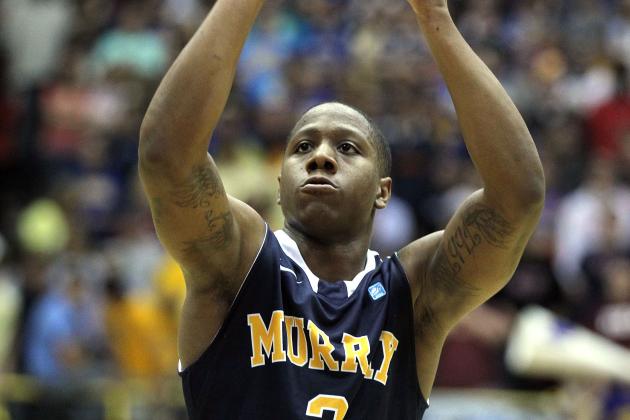 Andy Lyons/Getty Images

One of the best and biggest story lines of the college basketball season has been the dominance of the Murray State Racers. Although they no longer will go undefeated after losing to Tennessee State last week, that hasn't stopped star guard Isaiah Canaan from becoming a media darling.
The 6'0" junior point guard is orchestrating the team's offense with precision and poise. He is averaging 19.6 points,3.8 rebounds and 3.3 assists. He has gone over the 30-point plateau four times and has the ability to carry his team to big wins during March Madness.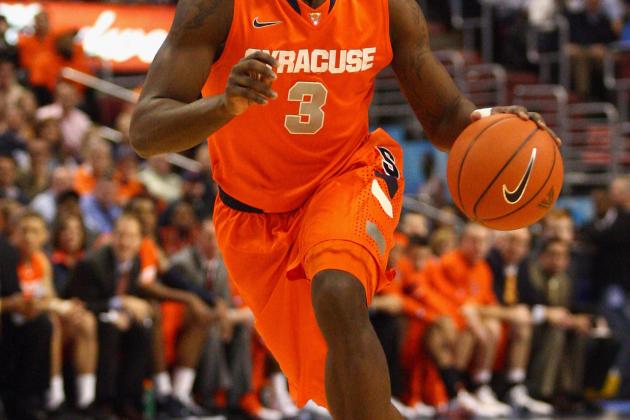 Chris Chambers/Getty Images

The emergence of Syracuse combo guard Dion Waiters has propelled the Orange to another level this season. Although he doesn't start you can bet he is always in the game when it's crunch time.
The 6'4" athlete is capable of lighting up the opposition every time he touches the basketball. He is averaging more than 12 points as a sixth man, and his consistent play has helped lead the Orange to a 26-1 record.
The sophomore is looking to lead his team to its first national championship since Carmelo Anthony did the same in 2003.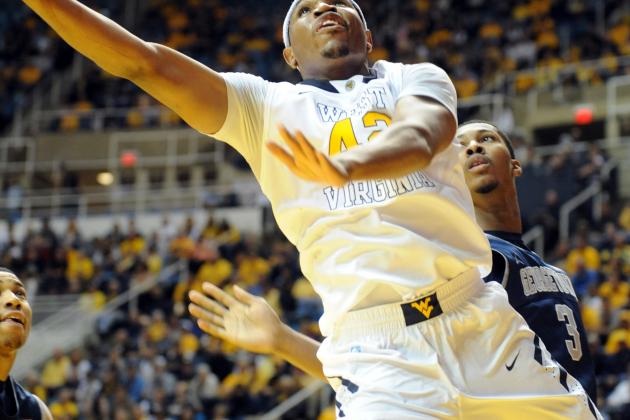 Mitchell Layton/Getty Images

The star of the West Virginia Mountaineers has been senior power forward Kevin Jones. The 6'8", 260-pound force has been dominating the Big East.
He is the runaway Big East Player of the Year. He is averaging 20.6 points and 11.3 rebounds. Sadly, we might not even get to see him play in the NCAA Tournament, however, as the Mountaineers have slipped of late.
I wouldn't count them out just yet, though. Jones is capable of putting West Virginia on his back.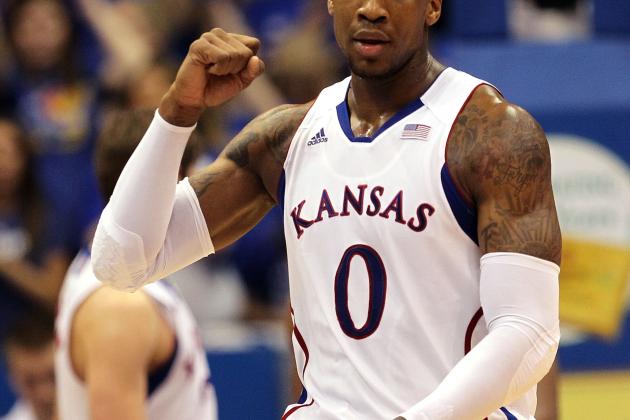 Jamie Squire/Getty Images

No player in America has improved as much as the Kansas Jayhawks' power forward. Last season, he averaged fewer than 15 minutes a game, playing as a third post option behind current NBA players Marcus and Markieff Morris.
He has absolutely dominated college basketball this season, averaging 17.8 points and 12.0 rebounds. In the process, he has vaulted himself into the 2012 NBA Lottery and has his Kansas team looking like a threat to cut down the nets in April.