UConn, Indiana and Teams with Upcoming Must-Win Games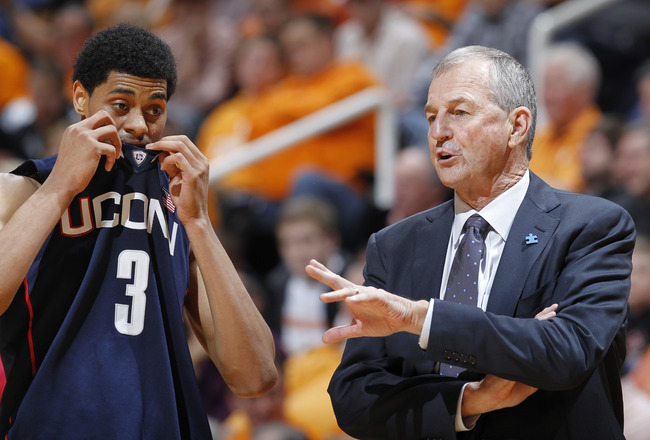 Joe Robbins/Getty Images
At this point of the season, slumping teams need to turn things around, bubble teams need any win they can snatch and teams with something to prove strive for noteworthy wins.
UConn and Indiana would fall into the "slumping team" category. The Huskies have lost five of their last seven while the Hoosiers have dropped four of six, but both teams have significant upcoming games they need to win.
Here's a look at UConn, Indiana and several others with must-win games over the next two days.
Illinois Fighting Illini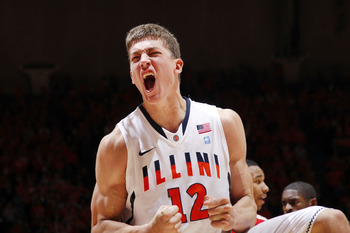 Joe Robbins/Getty Images
Playing in the Big Ten, Illinois will have several more opportunities against ranked squads before the end of the season. The Fighting Illini still have to play Indiana, Michigan (twice), Ohio State and Wisconsin.
But first, they have to battle Michigan State at Assembly Hall.
Illinois has fallen to a projected No. 10 seed after losing three straight and six of its last 10, and after tonight, the Fighting Illini only have one more home game versus a ranked opponent.
Therefore, beating the Spartans is absolutely necessary.
Game time: Jan. 31 @ 7 pm
Seton Hall Pirates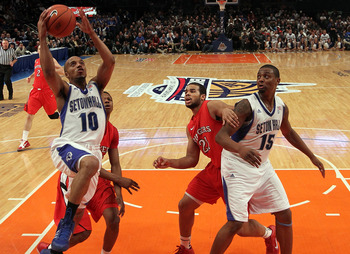 Nick Laham/Getty Images
Tonight, Seton Hall visits Marquette as losers of four straight, seeking a resume-building win to get back on track.
The Pirates had a top-10 RPI and were projected as a No. 6 seed in Joe Lunardi's Jan. 9 Bracketology—prior to the loss to South Florida, which began the skid. However, after losing to the Bulls, Villanova, Notre Dame and Louisville, Kevin Willard's squad has dropped to No. 32 in the RPI and to a No. 10 seed in Lunardi's latest projections.
Marquette has won six consecutive contests, four of which came at home. In fact, the Golden Eagles' only home loss came at the hands of Vanderbilt.
Beating Marquette (18-4, 7-2 Big East) on the road could ultimately keep Seton Hall in the tournament field, considering the Pirates do not play anymore ranked teams on the road.
Yes, they play recently unranked UConn this Saturday, but the Huskies might be even colder than the Pirates, making a victory in Storrs slightly less impressive.
Game time: Jan. 31 @ 8 pm
Vanderbilt Commodores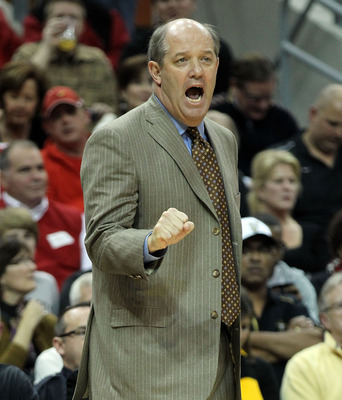 Andy Lyons/Getty Images
A heavily anticipated trip to Gainesville awaits Vanderbilt on Saturday, but the Commodores first need to win at Arkansas in order to keep pace with Florida, who should easily beat South Carolina at home this Thursday.
Though they aren't on Joe Lunardi's short list of bubble teams, the Razorbacks have been very tough at home—they are yet to lose at Bud Walton Arena, where they have taken down Mississippi State and Michigan. Vanderbilt certainly won't have an easy win.
The Commodores are currently No. 26 in the RPI and projected as a four seed by Lunardi, but let's be honest, people are very skeptical of Kevin Stallings' team. Aside from being upset in each of its past three NCAA tournament appearances, Vanderbilt has lost to a few inferior teams this season.
The Commodores also recently relinquished an 11-point halftime lead to lose at home to Mississippi State.
Anything that can be held against Vanderbilt will be held against Vanderbilt at this point. It may not be fair, but if the Commodores can't beat teams like Arkansas on the road, they might once again be a four or five (maybe even worse) seed in the big dance.
We all know Vanderbilt would prefer a higher seed, given its recent first-round struggles.
Game time: Jan. 31 @ 9 pm
Arkansas Razorbacks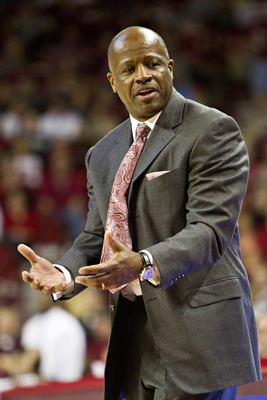 Wesley Hitt/Getty Images
On the flip side, Arkansas also really needs to beat Vanderbilt.
The 15-6 Razorbacks have wins over Mississippi State and Michigan, but their No. 60 RPI could use a boost if they want to start appearing in Bracketologies. Earning another top-30 RPI win could do the trick.
Luckily for them, Vanderbilt sits at No. 26 in the RPI.
Game time: Jan. 31 @ 9 pm
Kansas State Wildcats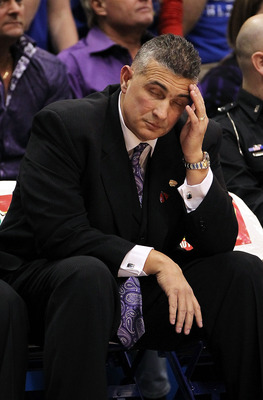 Jamie Squire/Getty Images
Kansas State hasn't done anything impressive since it beat Missouri, and the Wildcats' latest loss to Oklahoma at home finally dropped them from the AP Top 25, the ESPN/USA Today Coaches Poll, and the B/R Writers Rankings.
Thankfully for Frank Martin, his Wildcats have the opportunity to impress. All they have to do is what in-state rival Kansas couldn't—win at Iowa State.
The Cyclones have lost twice at home, but they nearly beat Missouri and ended the Jayhawks' 10-game run. While a Kansas State win is certainly a possibility, the Wildcats will need to bring their "A-game" to upset—yes, it would be an upset—Iowa State.
With upcoming home tilts with Texas A&M and Texas Tech, Kansas State won't have another chance to impress for nearly two weeks. A road win here is vital.
Game time: Jan. 31 @ 9 pm
Iowa State Cyclones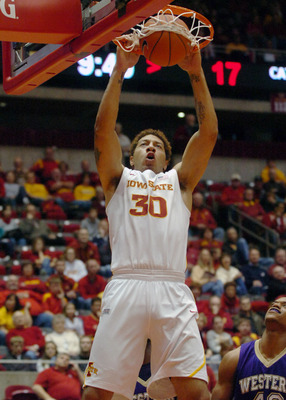 AP Photo/Ames Tribune, Nirmalendu Majumdar
Iowa State beat Kansas, but the Cyclones' grasp to a NCAA tournament bid is tenuous at best. They are No. 50 in the RPI and have only defeated one ranked opponent—the Jayhawks.
With an upcoming trip to Oklahoma, taking care of business at home is a must.
If they prove the Kansas win wasn't a fluke by beating Kansas State, Iowa State definitely belongs in the Big Dance—Joe Lunardi already has the Cyclones as a No. 12 seed.
Game time: Jan. 31 @ 9 pm
Indiana Hoosiers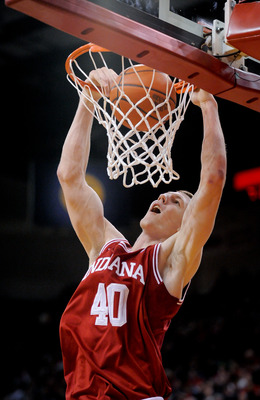 Eric Francis/Getty Images
Indiana already beat Michigan, but that was before the Hoosiers lost four of six. Though Indiana has been significantly worse on the road, they will have an opportunity to get back on track and sweep the Wolverines.
As a result of their recent skid, the Hoosiers are slipping in the rankings and Bracketology. They'll need to stay bogged down in their slump for a while to miss the Big Dance, but sweeping Michigan would certainly improve their seeding—Joe Lunardi currently has Indiana as a five seed.
Game time: Feb. 1 @ 6:30 pm
Michigan Wolverines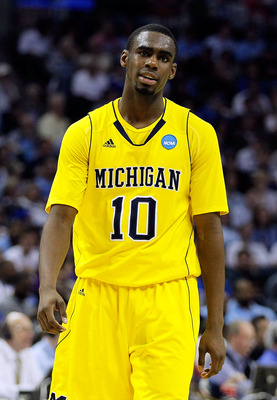 Kevin C. Cox/Getty Images
How would Michigan like to be the only tournament team to lose to Indiana on its home floor?
Probably not much, which makes Wednesday's game very important to the Wolverines.
Michigan has been streaky lately, practically winning every other game. Additionally, the Wolverines' last three wins were by a combined five points.
They haven't slipped much in Joe Lunardi's Bracketology, but losing at home would put them in some peril—especially considering their following game is in East Lansing.
Game time: Feb. 1 @ 6:30 pm
UConn Huskies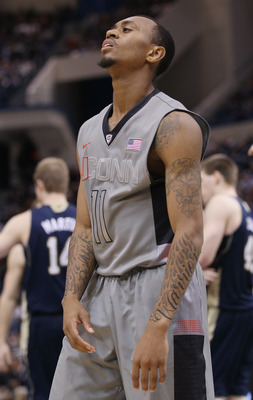 Elsa/Getty Images
Though Ryan Boatright returned, UConn lost once again.
The Huskies have now lost five of seven, fallen out of the Top 25 and dropped to a seven seed in Joe Lunardi's latest Bracketology. At this point, they're also a half-game out of eighth place—a crucial standing in the Big East, which gives conference tournament byes to its top eight teams.
So, winning at Georgetown could help the Huskies in several ways.
First, they need to get back on track—fast. A big road win could help them accomplish that.
They also need some quality wins to offset bad losses to Rutgers, Tennessee and Notre Dame. A win over Georgetown would also help them accomplish that.
And, lastly, a win would lessen UConn's chance of playing in the Big East tournament's opening round.
Game time: Feb. 1 @ 7 pm
Keep Reading