College Basketball: 5 Unpredictable Teams That Could Be This Year's UConn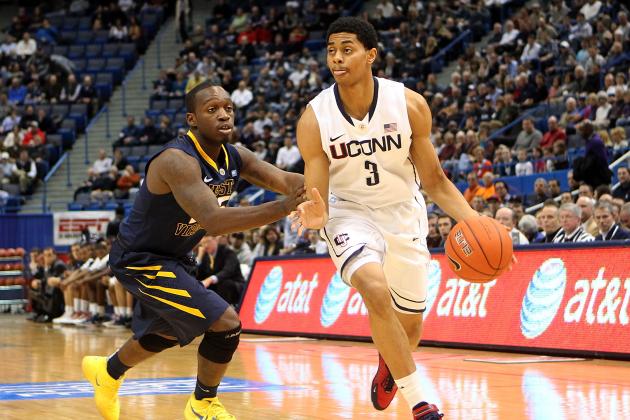 Jim Rogash/Getty Images

UConn's run to last year's NCAA Championship was anything but textbook.
At the end of January, the Huskies were 17-3 and ranked No. 7 in the ESPN/USA Today's Poll.
Over the next five weeks, Connecticut went 4-6 and dropped to No. 19 in the same poll.
They lost four of their last five (and seven of their last 11) regular season games, not exactly full-speed ahead going into the 2011 Big East Tournament.
Jim Calhoun's club was reeling with very little signs of recovering.
But then, they somehow shook themselves in time to beat four ranked teams in their conference tournament and then didn't stop until they beat Butler in the championship game.
What team could be this year's UConn? What team has the talent but may need to regather themselves in the final month-plus of the season in time to start their trek towards the Final Four in New Orleans?
Here are five teams that may be just right for that role:
Begin Slideshow

»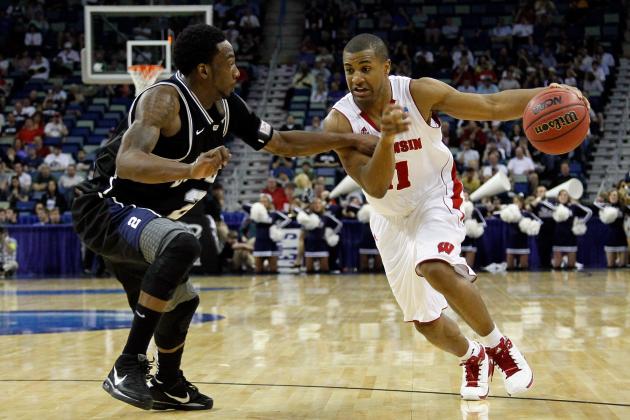 Kevin C. Cox/Getty Images

In the ESPN/USA Today poll for Dec. 26th, Wisconsin was 11-2 and ranked No. 11.
After opening the Big Ten season with a 24-point drubbing of Nebraska (Welcome to the Big Ten, Cornhuskers!), the Badgers lost three conference games in a row, including a disappointing defeat at home against Iowa.
Bo Ryan's unit has won five games in a row, however, and clawed its way back into the Top 25 (No. 25 in the Week 12 poll).
The two keys that Wisconsin has going into the final month of the regular season that could translate into NCAA Tournament success is:
(1) They play DEFENSE. They are No. 1 in the nation in scoring defense, holding their opponent to a measly 49.6 points per game.
(2) Jordan Taylor is at the controls, leading the team in scoring (13.2 ppg) and assists (4.3 apg with a superb 2.9 assists-to-turnover ratio) from his PG position.
While the Badgers aren't one of the most elegant teams in college basketball, they may still be able to make a run all the way to New Orleans.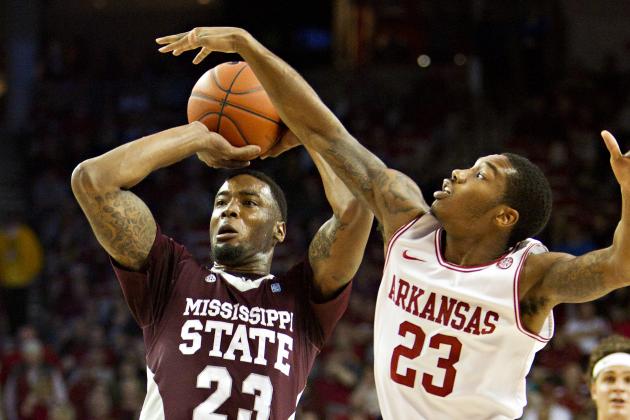 Wesley Hitt/Getty Images

While Winston Churchill never saw this year's Mississippi State men's basketball team play, he accurately described them over 70 years ago..."a riddle wrapped in a mystery inside an enigma."
The Bulldogs won 12 of their first 13 games this season with the sole loss coming to Akron.
Then, MSU lost two of three games around New Year's, including their first SEC game against an over-matched Arkansas Razorbacks team.
After beating Tennessee and Alabama, Rick Stansbury's squad has lost two of their last four games.
With Arnett Moultrie (pictured) and Dee Bost, the Bulldogs have the classic "inside-outside" threat.
Currently, Moultrie has put up five consecutive double-doubles.
MSU's biggest riddle heading towards the NCAA Tournament is Renardo Sydney (10.1 ppg; 4.9 rpg).
If the 6'10" 270 lbs forward suddenly become reliable, the Bulldogs can take on just about anyone.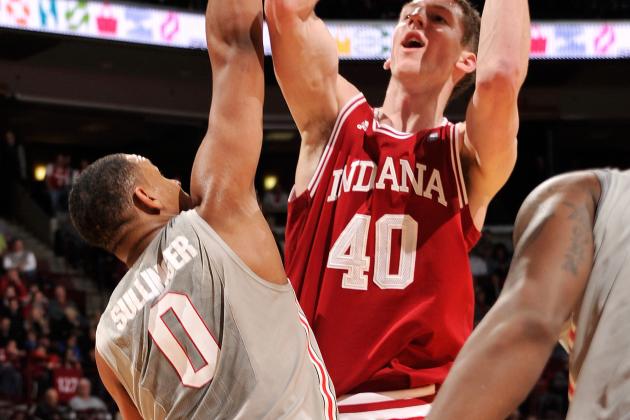 Jamie Sabau/Getty Images

Indiana tore through the first two months of the 2011-12 season, with huge wins against Kentucky and Ohio State.
The Hoosiers have now hit a rough patch in Big Ten play.
Tom Crean's crew has lost four of their last five games, with the worst being a 17-point pay-back defeat to Ohio State in Columbus.
Fortunately for IU (16-5), six of their final 10 games will be played in the friendly confines of Assembly Hall in Bloomington.
Cody Zeller (pictured; 14.7 ppg; 6.2 rpg) and Christian Watford (12.6 ppg; 5.6 rpg) are the Hoosiers' 1-2 punch.
If they can stay consistent and even bump it up a notch, Indiana can correct their course and take down any giants in their path to the Final Four.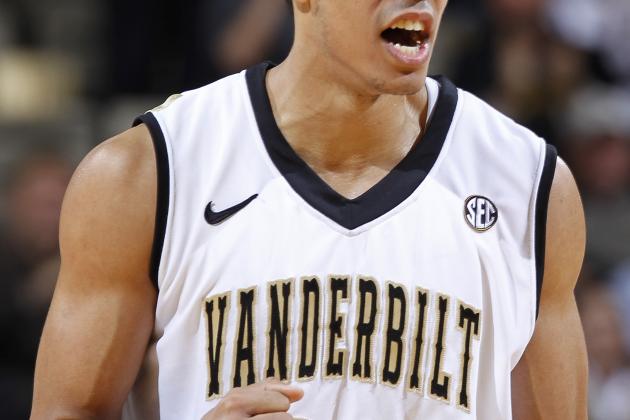 Joe Robbins/Getty Images

Going into this college basketball season, most analysts and fans thought that Vandy would be one of the most solid and consistent teams in the nation.
They had a veteran roster filled with plenty of talent and character.
But, the Commodores were erratic in the first two months of the season, losing four of their first 10 games, including contests to Cleveland State and Indiana State.
But since late December, Kevin Stallings crew has won 10 of 11 games, with their only defeat coming at home against Mississippi State.
John Jenkins (pictured) is again leading the SEC in scoring (19.6 ppg). Jenkins running-mate, Jeffery Taylor is No. 2 (17.3 ppg).
Even with their mid-season resurgence, the Commodores remain unranked going into February.
I don't think Stallings or the team care much about where they are at the present. They still have bigger goals in mind.
Jim Rogash/Getty Images

Yes, that's right...UConn could be this year's UConn.
In the Week 8 ESPN/USA Today poll, the Huskies were 10-1 and ranked No. 9.
So far, Jim Calhoun's club has stumbled through the month of January, going 2-5, having lost their last three games (Cincinnati, Tennessee and Notre Dame).
The most confusing part to Connecticut's season is the unreliable play of Alex Oriakhi and Andre Drummond.
The two of them should be the most dominant front-court pair in the Big East, if not the nation.
But for most of the season, one of or both of these two giants has under-performed.
With the NCAA's decision to re-instate freshman guard Ryan Boatright, the Huskies will be helped in terms of perimeter scoring and man-to-man defense.
But UConn's fate will be determined on whether or not they can shut down their opponents in the paint.
The stretch run will be interesting, to say the least.