15 Best Teammates in College Basketball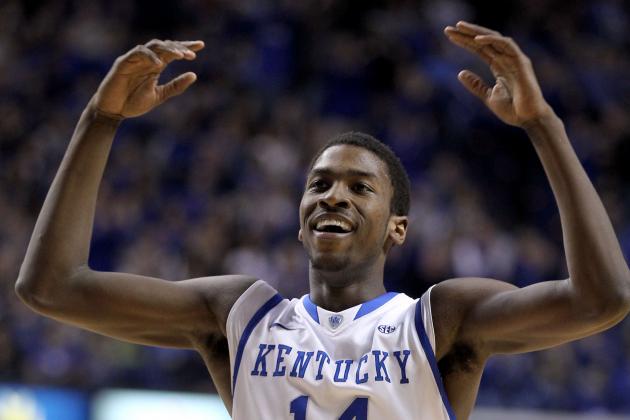 Andy Lyons/Getty Images

There are qualities of a good teammate that don't show up in the stat sheet: Hustle, work ethic, and pride are all attributes of a player that you can't read in a box score.
Instead, you've got to watch the game.
These are the college basketball players that have those traits. They are players that don't take bad shots or turn the ball over. They get on the floor for loose balls and play with passion. Their selflessness on the court is evidenced through their style of play.
Everything you would want in a teammate, these players have it.
In an age where egos reign supreme, these are the 15 players whose admirable character makes them great teammates.
Begin Slideshow

»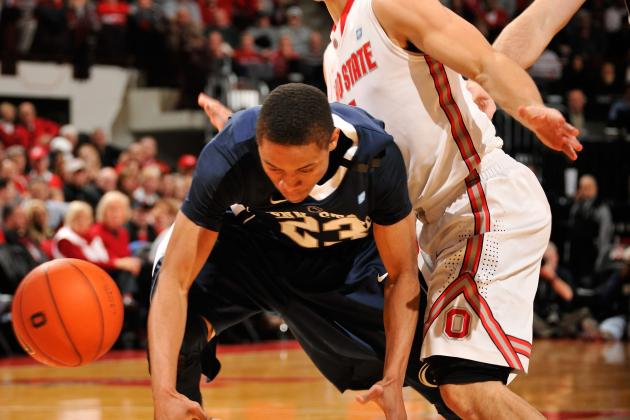 Jamie Sabau/Getty Images

Aaron Craft would be the most annoying player to play against. This picture shows what he does best: bodies up and forces guards to earn every step they take up the floor.
Craft would be a joy to play with because he rewards his teammates with great passing and decision-making. He hustles for every loose ball and wreaks havoc in opposing back courts.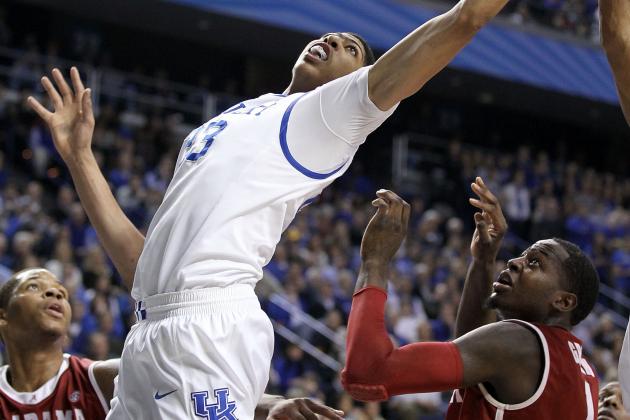 Andy Lyons/Getty Images

Who wouldn't want this guy protecting the hoop?
Anthony Davis allows his Kentucky teammates to play straight-up defense on the outside. They don't need to worry about their man driving past them, because Davis is waiting at the rim.
Couple his 4.7 blocks per game and two fouls per game, and you have one of the best defenders in the history of college basketball.
Davis gets a majority of his points from lobs and second chance opportunities, nailing 65 percent of his shots.
The freshman doesn't need plays called for him, and his defense is outstanding. He's a great teammate to have.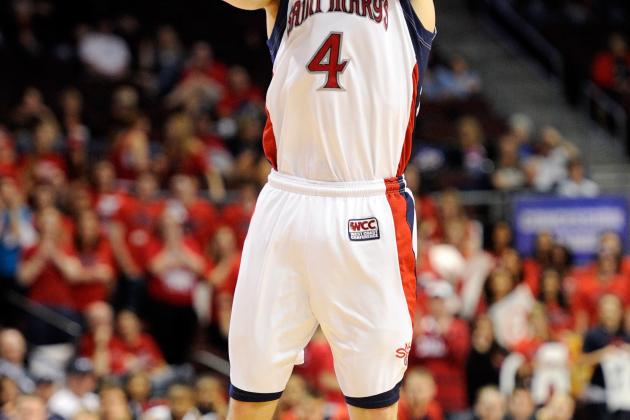 Ethan Miller/Getty Images

Matthew Dellavedova is the leader of the 22-2 St. Mary's Gaels.
The Australian makes 46.2 percent of his shots, dishes out 6.4 assists per game, and drills his foul shots.
Everything you want in a college point guard, Dellavedova has it.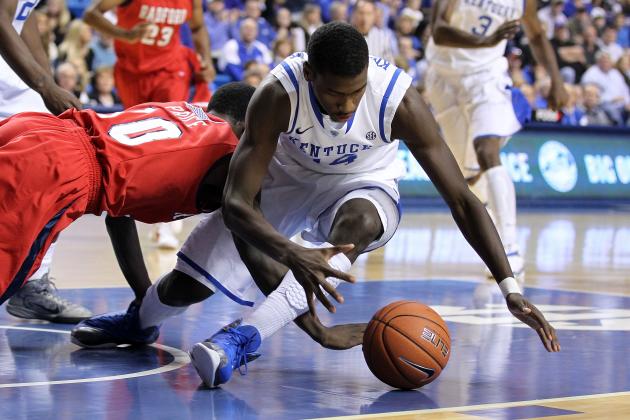 Andy Lyons/Getty Images

Hustle.
Grit.
Determination.
Pride.
Michael Kidd-Gilchrist has all of them.
He may not fill the stat sheet every night, but he still plays stifling defense and keeps his intensity level high every night.
The man started the breakfast club at Kentucky and is a leader for the top ranked team in the nation.
John Calipari says it best: "Michael is a flat-out winner."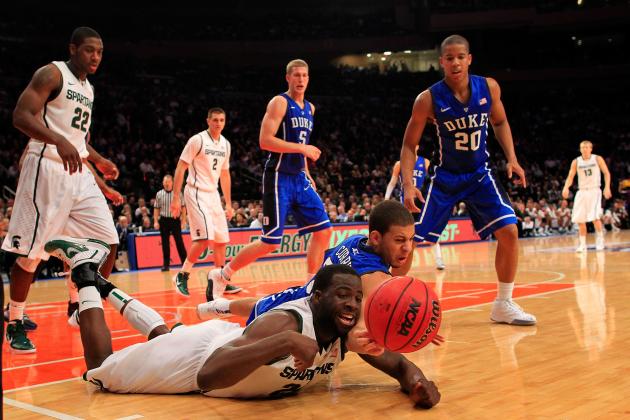 Chris Trotman/Getty Images

If this picture is any indication, Draymond Green gets after it.
He's been a staple for Tom Izzo's Michigan State Spartans for three of his four years in college, and he epitomizes what Izzo expects from his squad:
Toughness, character, and skill.
A great example of Green's greatness came in Michigan State's 68-52 win over Minnesota on January 25, 2012. Green posted 22 points on 9-of-11 shooting, grabbed 14 rebounds and had six assists, leading Michigan State in each category.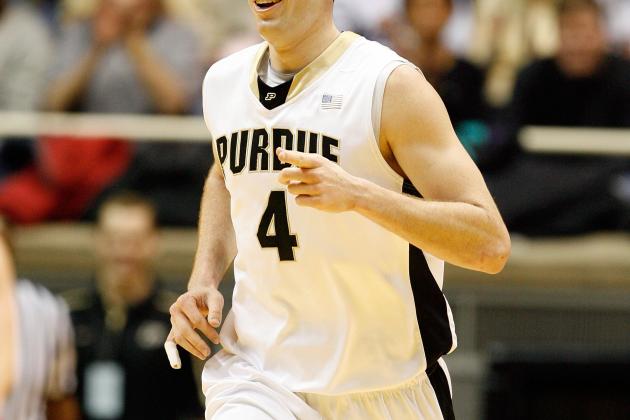 Andy Lyons/Getty Images

Robbie Hummel is the epitome of a college athlete.
Coming back to Purdue last season after his classmates E'Twaun Moore and JaJuan Johnson had graduated, his injury was the last thing you would want to see happen to such a class act.
He's a finalist for the Lowe's Senior CLASS Award, a prestigious honor for seniors that show excellence on the floor and other areas.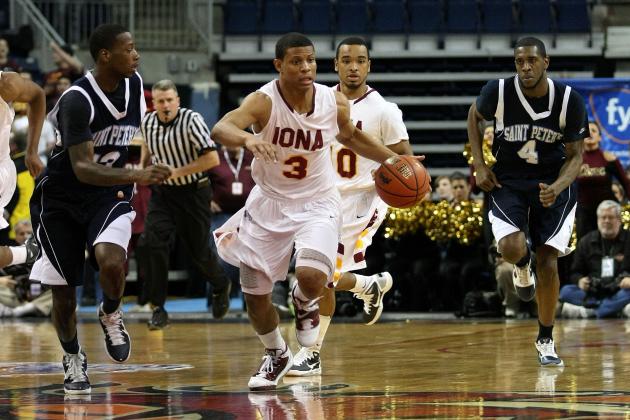 Chris Chambers/Getty Images

On February 2nd, 2012, Iona guard Lamont Jones dropped 43 points.
Nine of his buckets were assisted by Scott Machado, who finished the game with 14 assists.
Machado leads the nation in assists at an even clip of 10.0 per game. He's a great passer and an underrated shooter, averaging 13.4 points per game on 49.1 percent shooting.
I'm sure Lamont Jones would agree that Scott Machado is a great teammate.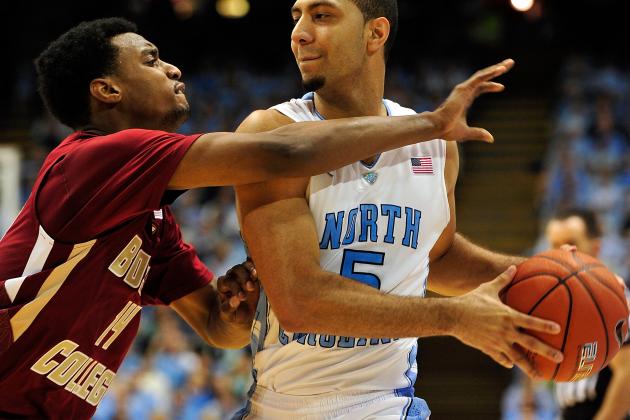 Grant Halverson/Getty Images

Like Scott Machado, Kendall Marshall is an amazing floor general that has arguably the best court vision in all of college basketball.
North Carolina leads the nation in points per game because of Marshall's ability to get his teammates involved on the break.
Great teammates get everyone involved, and Marshall does that as good as anyone in the nation.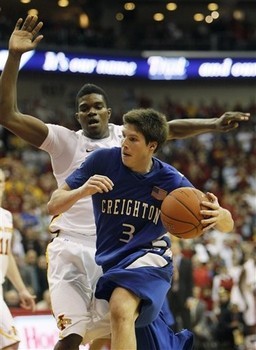 Doug McDermott's 23.6 points per game is good for third in the nation.
That 23.6 points each game is on an absurd 62.3 percent shooting from the field. He also averages over eight rebounds per game.
Not bad numbers for a sophomore who was a three-star recruit coming out of high school.
McDermott plays within himself, doesn't force shots, and can stay on the floor for 35-plus minutes because he rarely fouls.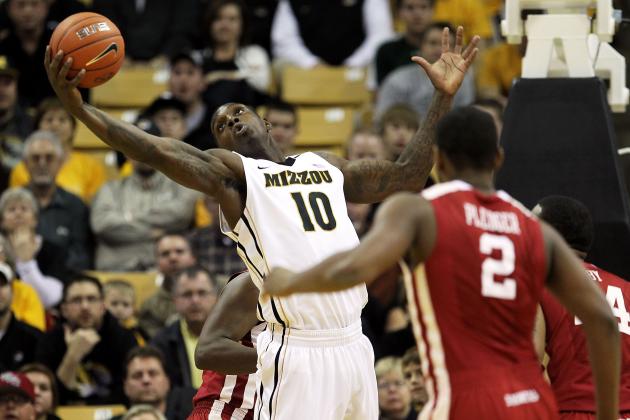 Jamie Squire/Getty Images

Ricardo Ratliffe leads the nation in field goal percentage, and it isn't close.
Before the Kansas game yesterday, Ratliffe's field goal percentage was a mind-boggling 75.1 percent on the season.
Second in the country in field goal percentage is Brandon Brekke of North Dakota, who averages 69.0 percent on three less shots per game.
Ratliffe is a huge reason as to why Missouri has had one of the best starts in the history of Missouri basketball.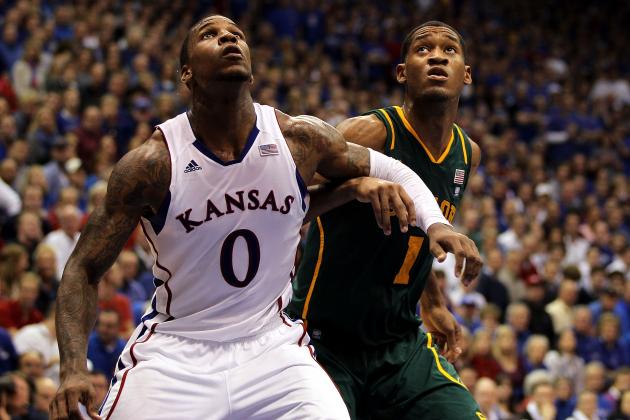 Jamie Squire/Getty Images

Thomas Robinson means more to his team than any other player in the nation.
He is second in the nation in rebounds per game (12.0), and he has a stellar offensive game to go with it.
He is currently a leader for Player of the Year in college basketball, and for good reason.
Robinson plays with a motor and is a beast on the boards. He can take over games in the second half, as evidenced in Kansas' most recent game against Missouri.
Robinson and Kansas have proved once again, that you must go through Lawrence to win the Big XII title.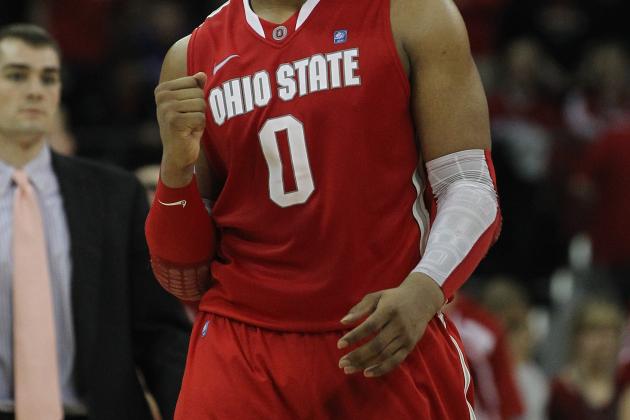 Jonathan Daniel/Getty Images

Jared Sullinger surprised the college basketball world with his announcement to return to Ohio State after his freshman year last season.
This is a kid who cares about his performance in college, and it shows. Sullinger is one of the best players in the game, and he is great at scoring on the inside.
Sullinger came back to college to improve his game, something that has to be respected in an era of one-and-done athletes.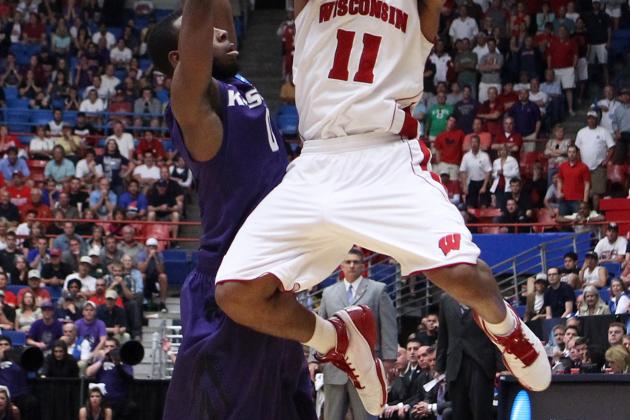 Christian Petersen/Getty Images

Wisconsin is a team known for their slow and methodical play, as evidenced in their NCAA-best 8.7 turnovers per game.
Jordan Taylor is a direct influence to that, averaging 1.4 turnovers per game to 4.3 assists.
Although he is averaging less points per game this year compared to last (14.1 to 18.1), he is still a great facilitator for his teammates.
Taylor's assist-to-turnover ratio led the nation last year, and he rarely makes mistakes. That is a quality that any great teammate should have.
Eric Francis/Getty Images

Indiana has faltered in Big Ten play, but not because of Cody Zeller.
The freshman phenom dominates in the paint for the Hoosiers, averaging 15.0 points and 6.3 rebounds per game. Those statistics, along with his impressive 65.2 percent shooting from the field, has sparked Indiana's resurgence this year.
Zeller has shown that loyalty matters, staying in Indiana instead of following his brothers footsteps to North Carolina, and he has brought a passion and a new kind of energy to a team that didn't have much of either prior to his arrival in Bloomington.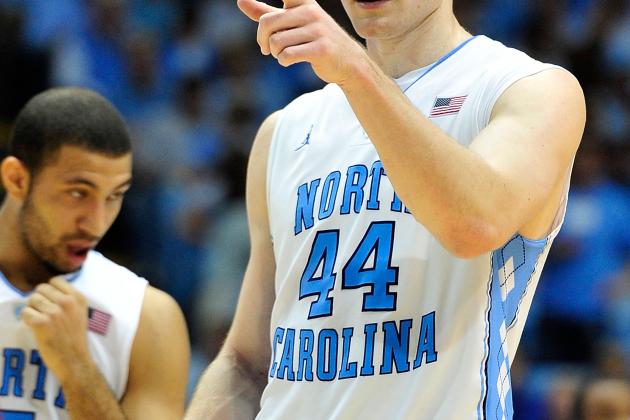 Grant Halverson/Getty Images

Part of Kendall Marshall's success can be pinned to Tyler Zeller and his unique ability to run the floor.
Zeller, along with Robbie Hummel and Draymond Green, is a finalist for the Lowe's Senior CLASS award.
His size inside makes him one of the best centers in the game today, and his work ethic is as good as anyone's. He's a benefit on both sides of the ball, and Roy Williams will be hard pressed to fill the void Zeller leaves at the end of this year next season.