College Basketball Recruiting: The Top 25 Unsigned Upperclassmen in America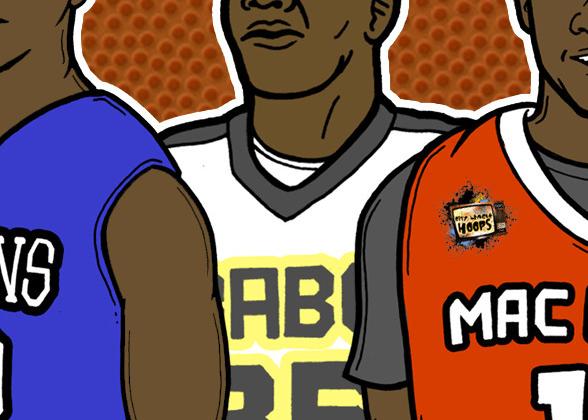 Unsigned "Super Juniors" Andrew Harrison, Julius Randle, Nerlens Noel, Jabari Parker, and Chris Walker
As the school year starts to wind down in the coming months, many of the country's most talented prospects in the senior and junior classes have already selected their future college homes.
In this day and age, recruits are committing to schools earlier and earlier, directly correlating with the attention they begin receiving from the time they are in middle school.
However, many of the biggest stars of high school basketball are still considering all of their options before making one of the biggest decisions of their lives.
Here is a look at the 25 most talented upperclassmen who haven't chosen which college team they will make their mark with in the future.

Remember these names, because many will not only become NCAA stars, but a handful have the potential to have lengthy and successful NBA careers as well.
- Artwork compliments of City League Hoops
Begin Slideshow

»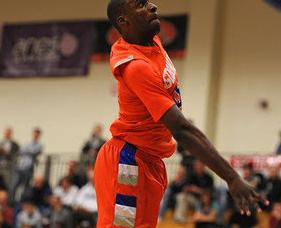 The consensus top ranked player in America is down to a final six of Arizona, Duke, Kansas, Kentucky, UCLA, and UNLV.
Each of the schools are vying for the superstar's services. At the Hoophall Classic in Springfield, Massachusetts over the weekend, hotshot coaches John Calipari and Mike Krzyzewski were on hand to watch him unleash 37 points on national power DeMatha Catholic High School.
In terms of his offensive arsenal, nobody in the country can match the skills he has. He works hard and is thirsty to become of the the greats of the game.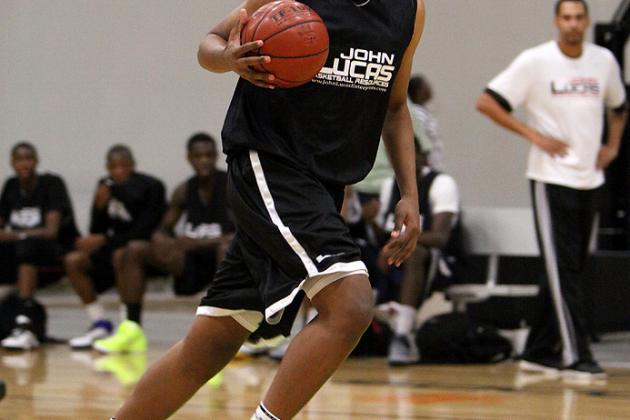 The 6'8" Chicago star is the most sought after recruit in the class of 2013, and for good reason. He plays with a smoothness similar to the Knicks' Carmelo Anthony.
He can affect a game in a variety of ways, whether it be scoring, rebounding, passing, or defending. He also can play a multitude of positions on the offensive end of the floor.
His school list is lengthy, and impressive. Brigham Young, Duke, Illinois, Kansas, Kentucky, Michigan State, Missouri, North Carolina, Northwestern, and Washington all have a shot to land him.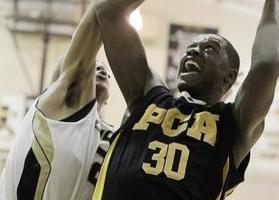 He may not be the top ranked player in the junior class, but Julius Randle is one of the five best players in high school basketball, regardless of class.
The 6'8" small forward plays the game with a ferocity similar to a high school and Michigan version of Chris Webber. The southpaw is significantly more effective when he is bruising opponents on the post, as opposed to him setting for long range jump shots—which he can hit effectively.
His recruitment is wide open right now, and every school wants to get at the native Texan. He is reportedly interested in Kentucky, Duke, North Carolina, Texas, TCU, and North Carolina State, among others.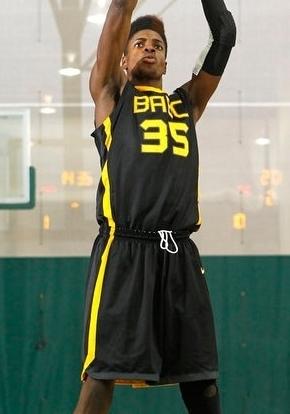 The 6'10", 215 pound junior is using this season to show why he is one of the finest defensive stars that the high school game has seen in quite some time.
In a head-to-head match up with senior star Mitch McGary at the Hoophall Classic last weekend, he showed how rapidly his game is developing. Though his Tilton School (NH) squad lost, he dazzled the crowd with 22 points, eight rebounds, and an extraordinary seven blocked shots. He also held the future Michigan Wolverine, McGary, to two points on a dismal 1-8 shooting performance.
In regard to his recruiting situation, right now, he has a 10-team list. Kentucky, Connecticut, and Syracuse as programs that are standing out at this point.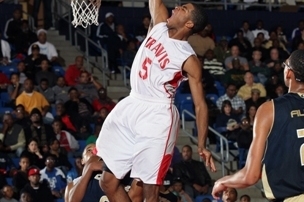 The best professional point guard prospect in America is the Fort Bend Travis High School junior. The 6'5" twin is having a spectacular season so far, and his recruitment is heating up.
He is a terrific scorer who has excellent court vision. Arizona, Baylor, Kentucky, Maryland, Texas, Villanova, and others are salivating over the potential he possesses.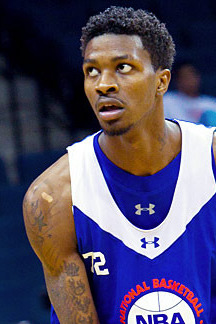 If you are looking for the most athletic specimen in the junior class, it is either California's Aaron Gordon, or Chris Walker. Walker, a 6'10" power forward, epitomizes what a prospect based on "potential" looks like.
While his game is developing on the offensive end, his body contains the makings of a future star, once he puts all the pieces together.
Right now, a ton of power conference schools are lining up for the Holmes County High School (FL) prospect, including Florida, Florida State, Kentucky, Memphis, Ohio State, and Syracuse.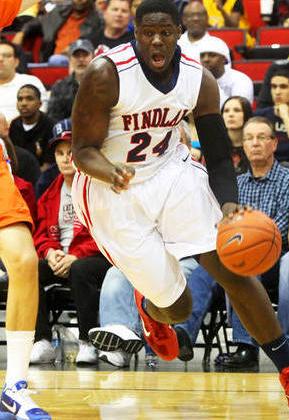 The 6'8" bruising power forward is one of the stars of powerful Findlay Prep's (NV) nationally ranked, powerhouse program. The senior is a top 20 prospect in the graduating class, and will make an immediate impact at whatever school he chooses to attend.
He recently trimmed his final list to five lucky programs. Florida, Kentucky, Oregon, UNLV, and Washington made the final cut. It's important to note that good friend and former Pitt Panther Khem Birch just announced his plans to transfer to the Runnin' Rebels program. This could sway him toward Mountain West country.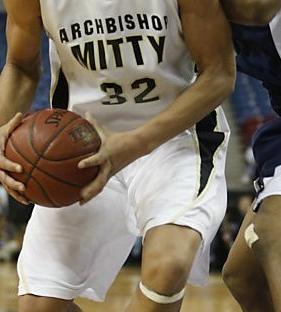 The 6'7" Bay Area star is a spectacular athlete. The junior has proven to be one of the brightest stars to ever come out of San Jose, California.
Gordon, a power forward prospect, will have his choice of storied basketball programs to choose from when he makes his final college decision.
Arizona, Kansas, New Mexico, Stanford, and Washington are all in the hunt for the young phenom. Right now, the Huskies look to be in the lead, but that could change at any time.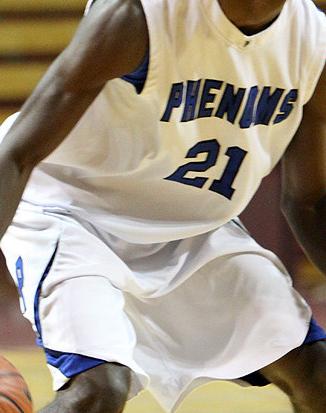 The 6'7" small forward is a very intriguing prospect. He has elite level athleticism to go with a smooth shooting stroke. His timing on defense also makes him a very good shot blocker.
He seems to be a bit underrated with a lot of the media and fans on the national level, who have favored other big name stars instead of the Mississippi native. However, that doesn't change that he will be a very good college player, and perhaps an NBA talent.
Alabama, Georgetown, Kentucky, Mississippi State, Missouri, North Carolina State, Mississippi, and Texas are all battling for his services.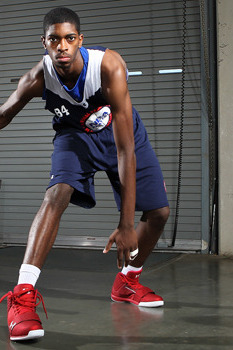 The Philadelphia native is a classic case of a recruit who has seen his suitors become more aggressive, being one of the few elite talents in the graduating class still left on the board.
The 6'7" combo forward is now the focal point for many schools, all of which see him bringing an immediate offensive threat to their team.
As it stands right now, Villanova and Duke lead for him with North Carolina State, Ohio State, and Temple all still in the hunt.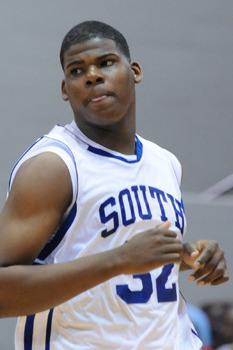 Mammoth power forward prospect Tony Parker is as intimidating a post player as you will find at the high school level.
The 6'9", 270 pound bruiser is a true post player, carving out space in the paint in order to post huge scoring and rebounding numbers.
He is considering Connecticut, Duke, Georgetown, Kansas, Kentucky, Memphis, Ohio State, and UCLA.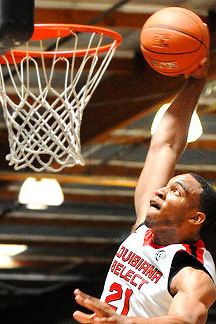 At 6'8", 245 pounds, the power forward is the most intimidating player in high school basketball. He is a chiseled athlete who looks like he should be playing in the NFL.
The one-time St. John's commit is now entertaining a host of offers from schools all over the map. Baylor, Duke, Florida, Georgetown, LSU, Oregon, St. John's, and Syracuse are the schools in the lead to land him.
Gathers might also have the best nickname in the high school game, "The Bayou Bull".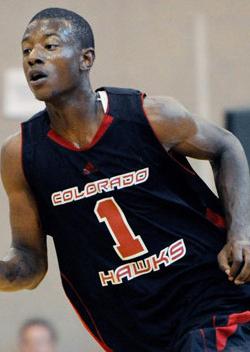 Every few years there comes a prospect with an unbelievable skill set, but is hampered by maturity issues. In this recruiting cycle, it's Denver native Chris Thomas.
The 6'5" shooting guard has the frame and explosiveness found in an NBA shooting guard. He gets to the rim whenever he pleases, and also possesses excellent court vision. However, off-the-court struggles have several elite programs backing off.
He reportedly has gotten his act together, and is serious about fulfilling his enormous potential. Arizona, Colorado, Florida, Iowa State, Kansas, Kentucky, Memphis, Missouri, and Xavier all want the future college star.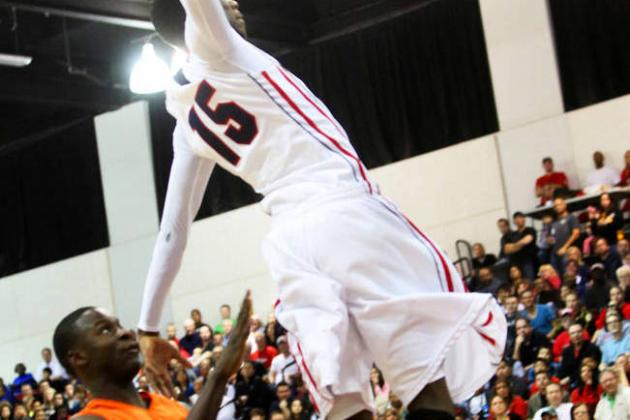 The 6'8" small forward is one of the most electrifying talents around. He his the owner of a advanced skill set, and will shine if given the opportunity to play in a system that caters to his talents.
Unfortunately for east coast programs, it looks like the Findlay Prep (NV) star will not be suiting up for anyone east of the Mississippi River.
New Mexico, Oklahoma State, San Diego State, UTEP, and UNLV are the schools that he is considering.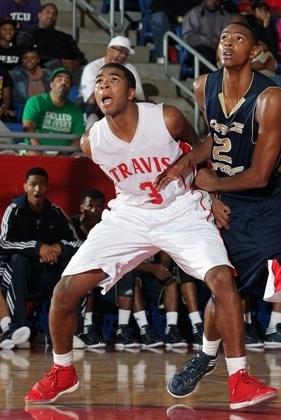 The twin brother of superstar Andrew Harrison, Aaron is a natural shooting guard. While possessing a similar 6'5" muscular frame, he is a superior shooter and defender.
He also owns a very high basketball IQ, which helps him pinpoint exactly how to destroy opposing defenders.
Arizona, Baylor, Kansas, Kentucky, Maryland, Texas, and Villanova are lined up to land him. Rumors of a package deal with his brother have sent coaches into a frenzy of obtaining the dream backcourt.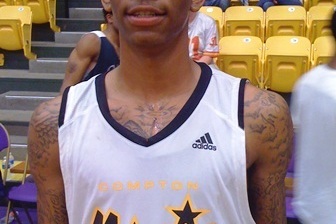 The 6'0" point guard has been an enigma. He is unquestionably one of the most talented point guards in the country, but he hasn't been playing for his high school team since last season.
He has had his fair share of academic trouble, and he is focusing on taking care of his grades in order to become eligible to play college basketball. With his current situation, it's hard to tell who has backed off of the young star.
That being said, the schools that seem to still be interested are Baylor, Kansas, Missouri, Oklahoma, Oklahoma State, Tennessee, and Texas.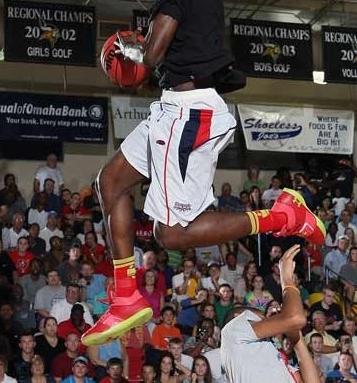 Another Philadelphia star, the 6'6" Constitution High School recruit is a blue collar combo forward who excels when attacking defenders head-on.
His improved jump shot has a slew of college coaches excited. Right now, it looks like he will sign in the spring.
The schools he is most interested are Connecticut, Kansas, Missouri, Pittsburgh, St. John's, Temple, and UCLA.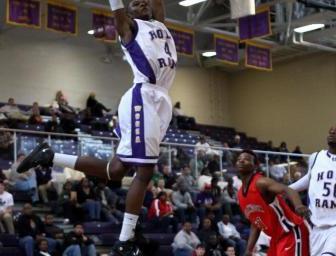 One of the premiere talents in the senior class is 6'4" shooting guard Torian Graham. The Christian Faith Center Academy (NC) star is an explosive athlete and bonafide scorer.
However, he has had some trouble making up his mind about a college. He has now twice committed to hometown N.C. State, only to later decommit.
Arizona, Florida State, Louisville, Texas, and Villanova all are vying to sign him as his senior season winds down.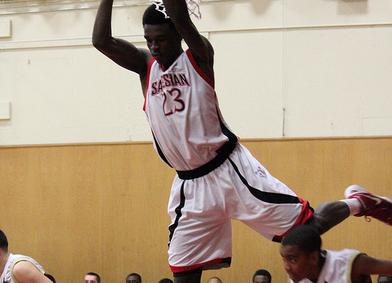 Another Bay Area star on the list, Jabari Bird has the attention of major college coaches from the Atlantic all the way to the Pacific.
The 6'5" shooting guard is one of the best shooters in the country, and has a picture perfect release on his shot. The junior has the makings of a future college scoring star.
Arizona, California, Colorado, UCLA, and Washington are in the hunt for the Richmond, California native.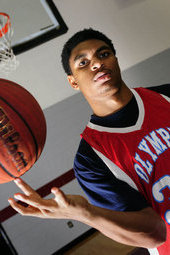 The Charlotte, North Carolina native used last spring and summer to show college coaches that he is one of the special talents in the class of 2013.
The 6'4", 210 pound junior is a shooting guard/small forward and a crafty passer with good court vision. He also excels when using his strong upper body to batter defenders in the paint.
Arizona, North Carolina State, Georgetown, Villanova, Kansas, Kansas State, Syracuse, and others are involved with the Olympic High School star.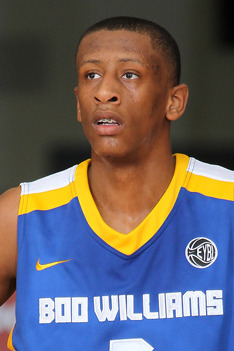 Small forward Troy Williams is one of the rising stars in the class of 2013. At 6'6" he is a long and lanky scorer who excels in transition.
His frame also helps him on the defensive end of the floor, by allowing him to swat away shots and deflect many passes.
Early on in the process, he is hearing from Georgetown, Florida, South Florida, Kentucky, Texas, Virginia, Virginia Tech, North Carolina, and Villanova.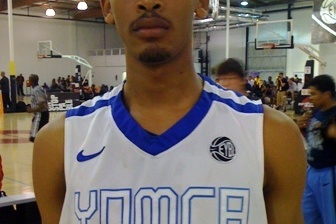 Over the past several years, Memphis has produced a high number of elite basketball talents. The latest is 6'8" small forward Jonathan Williams III, who is a member of the class of 2013.
He is a typical swingman who is capable of bringing the ball up the floor, or settling into the post in order to score. He reminds some of a young Lamar Odom.
Though it's early in his recruiting process, Arkansas, UCLA, Georgetown, Florida, Mississippi State, Memphis, Oklahoma State, Texas, Marquette, Mississippi State, and Tennessee are trying to lure the recruit to their campus.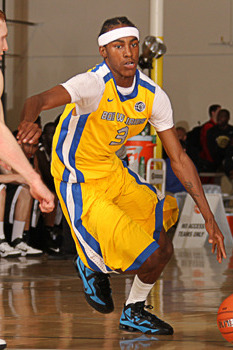 What sets Anthony Barber apart from other point guards in the country is his speed with the ball. He reminds some of John Wall in his ability to get from end to end with blazing speed.
The 6'2", 165 pound junior prospect is also an explosive athlete. The Hampton High School prospect is a game changer when leading the fast break and many schools want him on their side.
North Carolina State, Virginia Tech, North Carolina, Providence, Virginia, and Kentucky are showing the most interest.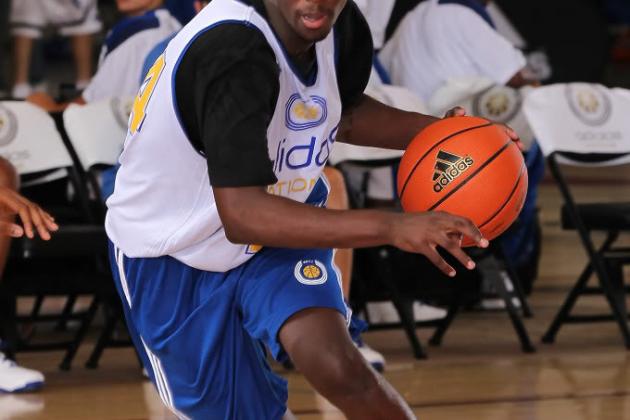 The 6'5" shooting guard has excellent bloodlines. He is the younger brother of NBA rookie and former Texas star Jordan Hamilton.
Isaac, a junior, is an advanced scorer for his age, and his game has been improving by leaps and bounds. He exudes confidence, and always feels that he is the best player on the floor.
Arizona, San Diego State, UCLA, USC, Colorado, and Washington are all favoring the younger Hamilton.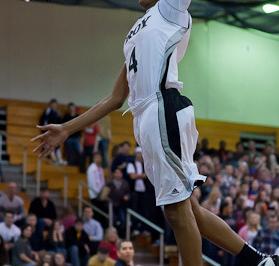 James Young is an unknown on a national level for most fans. However, that doesn't mean big name programs and their coaches don't know about him.
The 6'6" shooting guard out of Troy, MI is an extremely explosive athlete, and the left handed junior plays a bit like a high school version of James Harden.
Right now, interested programs are Connecticut, Florida State, Kentucky, Michigan State, Michigan, Ohio State, and Providence.