Start 'Em Sit 'Em Fantasy: Shonn Greene and the Not-So-Obvious Plays of the Week
October 25, 2016
Every week, there are certain fantasy studs that you simply have to start no matter what, such as Aaron Rodgers, Adrian Peterson and Calvin Johnson.
There are also a good number of players you know you should sit each week, such as a fringe wide receiver like Mike Thomas going up against an extremely tough Pittsburgh Steelers pass defense.
And then there are those players with whom you have no idea whether to start 'em, or sit 'em.
Here are a few not so obvious guys at each major fantasy position that you might not know what to do with, but for whom the stats and other information dictate one way or the other.
START 'EM
Quarterback
Colt McCoy (@ Oak)
The Browns let McCoy throw 61 passes against the Titans back in Week 4, of which he completed 40 of them for 350 yards and a TD. Those are some pretty ridiculous numbers, people, and not likely to be seen again.
However, playing a terrible Oakland pass D should get Colt throwing the ball once again and with the Browns promoting rookie playmaker Greg Little into the starting lineup, McCoy will have a good chance to put up a season-high in fantasy points on Sunday.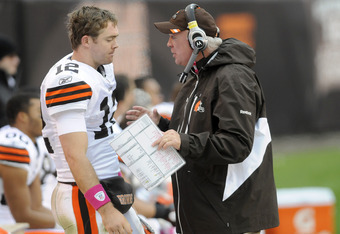 Jason Miller/Getty Images
Ben Roethlisberger (vs. Jac)

Roethlisberger may still be a bit hobbled, but it's not like he hasn't played with injuries before and after last weekend's five-TD performance against the Titans, it doesn't look like it matters much either way.
Jacksonville has played surprising well on D this year holding both Drew Brees and Cam Newton to their smallest fantasy outputs of the season. Do they do the same to Big Ben?
Maybe, but I don't think so as the Steelers will need to pass the ball in this one with their backfield all beat up and the Jags actually playing well against the run.
Eli Manning (vs. Buf) 
Brandon Jacobs won't be playing this Sunday, so the Giants will turn to Eli's arm for a victory once again.
Victor Cruz is an absolute freak show out there on the field, so much so that you can almost smell the harmony he and Eli are putting together week by week.
With Nicks being Nicks, Cruz playing out of his mind and Mario Manningham as a third option, Eli would have to completely crumble mentally for him not to have a nice fantasy week against this sub-par Buffalo pass D.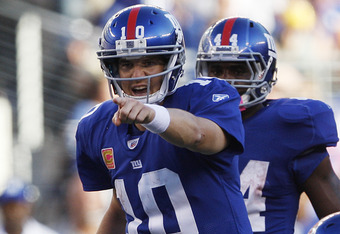 Rich Schultz/Getty Images
Running Back
Peyton Hillis (@ Oak)
Hillis has gotten off to a sluggish start to open the 2011 season, though I'm not going to blame the Madden Cover Curse just yet.
Peyton should be able to get it going this weekend against a Raiders defense that ranks near the bottom of the league in every statistical category.
The distraction of his agent telling him to sit out with strep throat a couple of weeks ago shouldn't be a factor here as I expect Hillis to get at least 20 touches and put up a good 100-plus yards and a TD this week. 
Shonn Greene (vs. Mia)

I don't want to say that Shonn Greene is back as a top-tier RB possibility, but last week's performance sure was a relief for fantasy owners to see.
With Coach Ryan re-instilling the "ground-and-pound" approach last weekend, Greene put up 83 yards on 21 carries and added his second touchdown of the season. We'll see if Rex decides to stay with it or not, but I'm guessing that he does will and if so, it might be the one thing that could turn Shonn's season around and make him that "breakout candidate" after all.
Start him as a RB2 and hope the upside of 20-plus carries comes to fruition.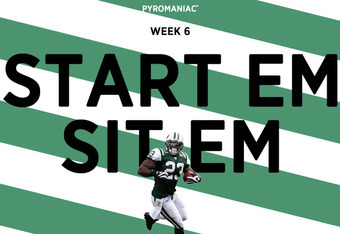 Cedric Benson (vs. Ind)
The Colts rush D is one of the worst in the league, if not the worst, so Benson is a good candidate to get 25-plus carries this weekend. The guy is a workhorse and shouldn't have trouble with the load, so get him in your lineup for what might be his best fantasy output of the season. 
Felix Jones (@ NE)
When Dallas is opening holes for Felix, he's a great play for your fantasy team, but those instances don't happen often enough to start him on a weekly basis.
This week against the Patriots, however, should be one of those weeks you can get him into your lineup as New England has allowed the eighth-most fantasy points to opposing RBs this season.
In a game that looks like it could be the highest scoring contest of the week, Jones may even be able to score his second TD of the year as well. 
Ryan Torian (vs. Phi)
Torain looked like a man on a mission back in Week 4 when he finally got a chance to prove himself to Shanahan once again...and prove himself he did.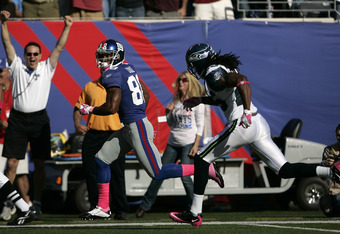 Rich Schultz/Getty Images
If Hightower's shoulder is bothering him even the slightest bit (which it is), you can bet Ryan will be starting for the 'Skins and getting the lion's share of the carries against one of the worst rush D's in the league.
It wouldn't shock me to see his fantasy numbers end up in the top-5 by the end of the weekend.
Earnest Graham (vs. NO)
Graham was doing really well in the third-down role this year, but things can change pretty quickly in the NFL; sometimes for the better.
With LeGarrette Blount going down for at least this week and possibly more, Graham will be handed the starting gig and could make an immediate impact for fantasy teams.
Back in 2007, Earnest was called upon to start the Bucs final 10 games when both Michael Pittman and Cadillac Williams went down to injury. Graham responded with three 100-yard games and a string of six straight games with at least one rushing TD.
He's older now, so I'm not expecting the same output, but at least we know he can handle the job. 
Daniel Thomas (@ NYJ)
After a much needed bye week, Thomas will return to the lineup this Monday night as it looks like he might be past his hamstring injury…at least for now.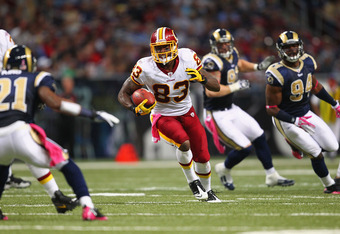 Dilip Vishwanat/Getty Images
If the Jets defense has been susceptible to one thing this season, it's the power running game, so I expect Thomas to be involved early and often in this one.
He might not get a huge workload in his return, but since the Jets have allowed the most rushing TDs in the league thus far, Thomas might not need a thousand carries to get into the end zone. 
Wide Receiver

A.J. Green (vs. Ind)

Green has been an absolute monster this year, so get him into your lineup at all costs. At least one touchdown and around 100 yards is what you'll be looking at if you do.
Jordy Nelson (vs. STL)

St. Louis is missing their top three defensive backs, so even though Rodgers is an equal-opportunity quarterback, you can bet Nelson will see at least eight balls thrown his way with a good six catches and nice statistics as a result.
Victor Cruz (vs. Buf)
There are no words to describe the way Victor Cruz is playing right now. Just get him in your lineup and ride his wave while you can.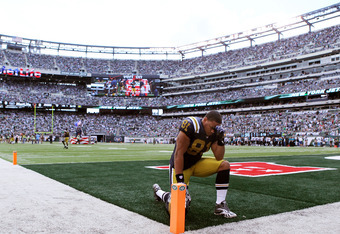 Nick Laham/Getty Images
Greg Little (@ Oak)
Little is easily the most explosive playmaker on the Browns team and was promoted to the starting lineup over their bye week. Against a terrible Oakland pass D, I'm expecting him to have his best game of the year which could mean 100 yards and a TD.
Either way, the showdown between he and Denarius Moore should be a ton of fun to watch.

Brandon Gibson (@ GB)
The Rams are going to have to pass the ball if they want to stay in this game, so Gibson should be in line for a bunch of targets. One of those guys in the Rams weak-ass receiving corps is going to do something and I'm betting on Gibson's speed to make the difference.

Michael Crabtree (@ Det)

With no Josh Morgan, no Braylon Edwards and in a game the 'Niners are likely to be down in at some point, Crabtree will be the one asked to step up. He has the talent to do it, so it might be worth playing him to see if it finally translates on the field.

Tight End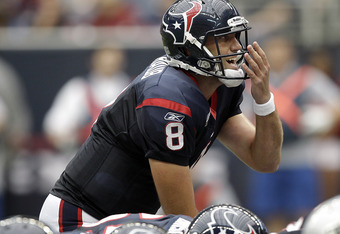 Bob Levey/Getty Images
Fred Davis (vs. Phi)
Cooley had his knee drained again over the bye week so Davis should see a little more time on the field this Sunday because of it. Get the beast in there and reap the benefits.

Aaron Hernandez (vs. Dal)
Hernandez is almost completely back to full strength and still seeing a ton of targets from the Stetson Man. New England won't be able to run against the Cowboys front seven, so look for Brady to get the ball in Aaron's hands early and often in this one.

Ben Watson (@ Oak)
Oakland ranks near the bottom in letting up fantasy points to opposing tight ends, so both Watson and Evan Moore have a chance to produce this Sunday. Fact is, until the Browns coaching staff commits to getting Evan on the field for more than 15-20 snaps, Watson will see the most targets from Colt McCoy and continue to do the most damage.

Dustin Keller (vs. Mia)
Miami has allowed the second most fantasy points to opposing tight ends this season, and I expect Keller to keep them at the bottom. With the Jets moving back to a more run-based approach, you can bet on at least 4-5 play-action passes coming Dustin's way and a good chunk of yardage to be had over the middle because of it.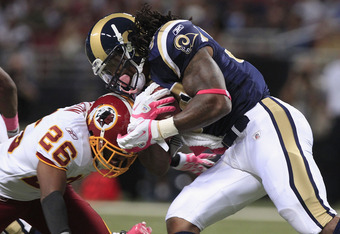 Whitney Curtis/Getty Images
Other Tight Ends to consider:
Kevin Boss (vs. Cle)

Jake Ballard (vs. Buf)

SIT 'EM
Matt Schaub (@ Bal)
Schaub showed how talented he is last weekend tossing up over 400 yards and two TDs despite missing one of the best wide receivers in the game, Andre Johnson. However, he won't be able to overcome his loss against a defense like the Ravens.
With Arian Foster back and playing well, the Texans will try to keep the ball on the ground as much as possible so I'm not expecting too much out of Matty in Week 6. If you have another option, now might be a good weekend to use it.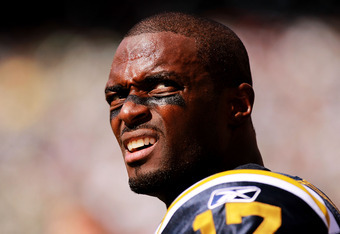 Nick Laham/Getty Images
Josh Freeman (vs. NO)
Freeman is still one of the more vanilla QBs in the league and I simply can't trust him to put up fantasy points on a weekly basis.
In his four career games against the Saints, Big Josh has averaged just 218 yards and one touchdown while more importantly, putting up only 14 fantasy points per game.
Opponents seem to have figured out how their lame-duck offense works as the Bucs have averaged the third least amount of points per game (17.4, just ahead of the Chiefs and Jaguars), so my suggestion would be to stay away from Freeman until they make a few changes in their scheme.
Other QBs you should be sitting this week:
Rex Grossman (vs. Phi)

Jay Cutler (vs. Min)

Mark Sanchez (vs. Mia)
Jahvid Best (vs. SF)
 Best put up his first career 100-yard game last Monday night against the Bears, but the celebration for fantasy owners won't last long.
From what I've seen thus far, I'd have to say the 49ers sport the best rush D in the league, even over teams like Dallas, Baltimore and Minnesota, so I can't expect much from Jahvid this week.
It will be hard to take him out of lineups after his 163-yard effort last weekend, but if you want to win your league, you'll have to make a few tough calls like this along the way.
Steven Jackson (@ GB)
After a 0-4 start, the Rams and Steven Jackson should be raring to after a long bye week off. I'm not sure it'll make much difference against a seemingly unbeatable Packers team, but you know he'll be leaving it all out there on the field.
The last time Jackson faced the Pack, he put up 163 total yards while rushing for 117 on 27 carries. If the Rams want to win this game, they'll no doubt try to get the ball in S-Jax's hands as much as possible…which is really the only way Jackson will do anything fantasy-wise against a strong Green Bay front seven.
Other RBs you should be sitting this week:
DeAngelo Williams (@ Atl)

Tim Hightower (vs. Phi)

Wide Receivers you should be sitting this week:
Plaxico Burress (vs. Mia)

Mario Manningham (vs. Buf)

Robert Meachem (@ TB)

Santana Moss (vs. Phi)
Tight Ends you should be sitting this week:

Marcedes Lewis (@ Pit)
Dallas Clark (@ Cin)
Listen & subscribe to our Pyro® Weekly Podcasts: http://pyromaniac.buzzsprout.com
Follow Pyro® on Twitter: https://twitter.com/pyroman1ac
Like us on Facebook: http://facebook.com/pyromaniac