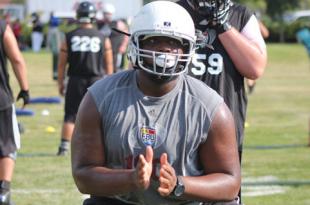 By Tyler Donohue (Photo: Credit: 247Sports)
Oklahoma landed one of its top in-state targets last summer when Josh Wariboko committed to the Sooners. However, the nation's No. 1 junior offensive guard recruit has decided to explore other collegiate options, he revealed to Rivals...
Breaking News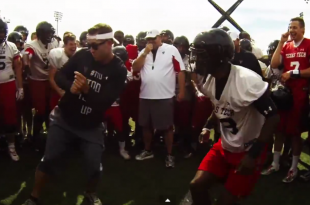 34
by Kyle Newport
Texas Tech coach Kliff Kingsbury has no problem messing around with his players. Not only did the players battle in a dance-off during a recent spring practice, but the 34-year-old coach joined in as well...