25
By Calvin W Boaz
Because of the BCS and the institution of a twelfth game, the first weekend of college football has become not much more than a test of anger management skills. The schedule is full of unattractive match-ups between FBS and FCS schools...
Around the College Football - D1-AA (FCS)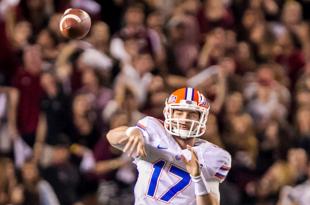 by Chris Roling
The Florida Gators have lost five in a row and need a major rebound performance before a date with the No. 2 Florida State Seminoles to close the season. Georgia Southern makes the trip to Gainesville Saturday with a 6-4 record...