2 Pittsburgh Steelers Step Up Big Against the Philadelphia Eagles
August 19, 2011
To most, if not all, NFL fans, the preseason is meaningless. Most people see it as a prelude that must be endured before the real football starts in September.
While I tend to agree that fewer preseason games is better for the fans, they remain an essential aspect of the game that ultimately play a big part in determining the team that eventually lifts the Vince Lombardi Trophy.
Those that say the preseason doesn't serve a purpose do not understand the nuances of the NFL. If you look at a guy like Arian Foster and how important he became to the Houston Texans this past season, you will understand that things that seem minor in the preseason can ultimately be huge in the regular season and potentially beyond.
Most established teams hope to get through preseason without attaining any injuries. At least without attaining any significant injuries. The Pittsburgh Steelers could be considered one of these teams, but that does not mean that there are some crucial weaknesses on the roster—and in the starting lineup—that need to be upgraded.
Now I never read too much into one performance—especially not in the preseason—which is why I'm not proclaiming the Steelers Super Bowl champions and condemning the Eagles as an all-hype team.
However, there are certain things that can always be seen irrelevant of the situation or amount of exposure.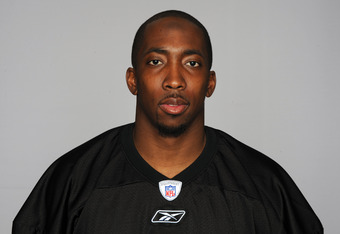 While the fans see the preseason as meaningless and borderline pointless, for the guys on the field, getting that exposure it is essentially like playing in a Super Bowl.
If last night's game was a Super Bowl, there would be a tough fight between two players in particular to take home the MVP trophy.
Tony Hills and Keenan Lewis are both players who took their preseason chance last night and gave the Steelers' coaching staff something to think about to fix their biggest weaknesses.
Lewis is a third-year player who has always been looked upon as a talented player that never got the mental side of the game. Lewis was terrible against the Redskins last week, so a lot of people will point to my optimism from last game and say that I am overreacting.
However, the difference between condemning him for last week's performance and applauding him for this week lies in what he did on the field.
Last week, Lewis was put in zone coverage playing off coverage for essentially every snap that he was on the field. He never gave up the big play but never got near the football either.
Last night, Lewis was allowed to play in more man coverage and even played press coverage on a few occasions. Unsurprisingly considering his build and size—6'0", 208 lbs—Lewis looked far more comfortable in man coverage than in zone.
Lewis showed last night that when used in the right way he can play football without thinking and reacting to the situations that unfold in front of him. In fact, because Lewis is so different from the Steelers other corners—save for Ike Taylor—he offers the defense a new dimension.
The Louisiana native has the speed and size that the Steelers other corners do not. Last night he showed off his speed on the first play from scrimmage with good coverage on a deep pass to DeSean Jackson that ultimately was overthrown.
His coverage of Riley Cooper resulted in Ryan Clark's interception of Michael Vick. Lewis had decent, not great, coverage of Cooper, but because of his size and wingspan, he forced Vick to lay the ball out further than he would have had to if Bryant McFadden or William Gay were on the field.
Vick's pass fell directly into the waiting hands of Clark because Lewis forced Vick to throw further down the field than he wanted to.
Lewis picked off his own pass on the next drive when he once again was blanketing Cooper in man coverage. On that play he showed good awareness and understanding to snap his head back to the quarterback just before the ball arrived to Cooper.
The fact that Lewis got the chance to play with the first team—and a healthy Troy Polamalu—freed him from the vanilla zone defense that was restricting him last week. If Lewis can continue that level of play he will likely be a starter opposite Ike Taylor in Week. 1.
That would drastically improve the Steelers secondary and allow them to play better coverage on the outside while moving McFadden to the nickel which would also get the best out of him.
Cornerback was obviously the Steelers biggest weakness last year, but right guard was also an unsettled position coming into camp this year.
Ramon Foster is a reliable if unspectacular incumbent starter. He is still young but doesn't impose himself on defenders as much as the Steelers would like. Foster is a reliable player but the team really wants a better mauler on the interior.
After the failures of Chris Scott last week, Tony Hills found himself in the starting position this week.
Hills is a fourth-year player that has been a total disappointment to fans throughout his career in Pittsburgh because despite reportedly being very talented he has never managed to get on the field.
He was drafted as a left tackle but may have finally found his place on the line at right guard. Hills is considered to be the most athletic offensive lineman on the Steelers roster—Maurkice Pouncey included—and it showed last night.
Unlike Chris Scott, Hills showed immediately that he had the strength to play inside. Scott struggled last week as he was repeatedly overpowered be bigger linemen. Hills has a big body for a tackle and showed good strength in holding the point of attack last night.
With his strength in the running game and ability to get to the next level, the Steelers could have found the final piece to a brilliant run blocking line next year. With Willie Colon outside him—who specializes in run blocking—Maurkice Pouncey on the other side—who specializes in everything—and Chris Kemoeatu further along, the Steelers have a very physical offensive group.
What made Hills stand out however is the fact that he was impressive in both facets of the offense.
The Steelers repeatedly ran play action to the right and side and screens to both receivers and running backs. Hills' quick feet and agile movement allowed him to seal his man and prevent him from making a play in those instances.
In the passing game he wasn't perfect but was a marked improvement over any of the players around him. Hills looked like a 10-year veteran despite not playing much throughout his whole career.
He wasn't perfect, but he had the best showing of any right guard the Steelers have had since Kendall Simmons.
Hills opportunities to impress were cut short as both Jonathan Scott and Marcus Gilbert were injured. However, this did allow him to show off his versatility as he put in a solid showing at his natural position also.
While no player can ever build a reputation off of one preseason game, and they certainly won't win a starting place off of one. This particular game should create a lot of optimism around both Tony Hills and Keenan Lewis.
Both players took their opportunities in this pointless game and made a few points that we should all take note of.
Serial tweeting about NFL, NBA, NHL, NCAA, Soccer and Rugby @Cianaf
I also write for Irish Central and Fantasy Football Life.