San Francisco 49ers: What to Expect from Every Rookie in the Playoffs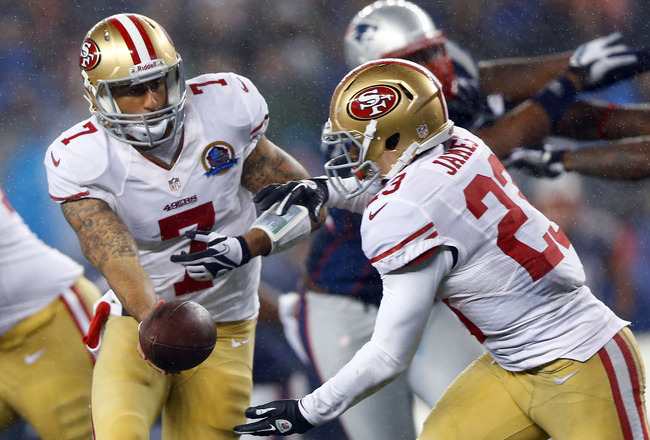 Jared Wickerham/Getty Images
It's no secret that the San Francisco 49ers have not received much of a contribution from their 2012 rookie class.
Entering the playoffs, San Francisco has three rookies who have the opportunity to break out and make up for their lack of production.
Will any of them rise to the occasion?
The following slides are my expectations for San Francisco's rookies in this year's playoffs.
A.J. Jenkins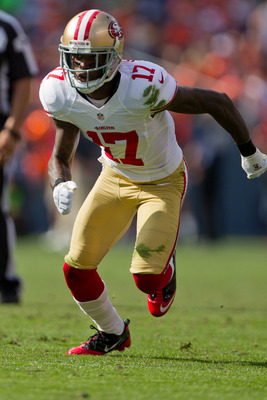 Justin Edmonds/Getty Images
In three regular-season games, Jenkins didn't catch a pass and was only targeted once.
But when asked about whether Jenkins can contribute in the playoffs, Jim Harbaugh had this to say (via Press Democrat):
Do I think he can? Yes. Do we need him to? Yes. We need him to step up. Definitely think he's capable of doing it.
Season-ending injuries to Kyle Williams and Mario Manningham bumped Jenkins up the depth chart.
With Michael Crabtree and Randy Moss likely to draw most of the attention from opposing cornerbacks, Jenkins could have an opportunity to make a game-changing play.
Expect Jenkins to make his first career catch this postseason, but to otherwise be a non-factor.
It's likely that San Francisco will use Delanie Walker as its de facto third wide receiver, which means Jenkins won't be on the field very often.
Garrett Celek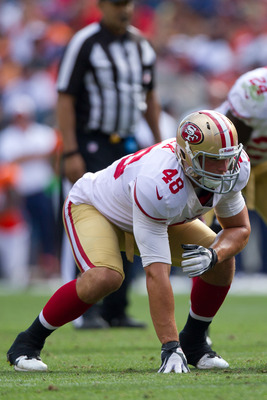 Justin Edmonds/Getty Images
Celek caught four passes for 51 yards in the regular season and is not expected to be a major contributor in the passing game.
However, Celek could make a big difference in the running game.
Frank Gore has not rushed for more than 100 yards since Week 7. It will be critical for San Francisco to establish a dominant running game against the Packers.
Expect Celek to hold his own when blocking linebackers and defensive ends, just like he did in the regular season.
LaMichael James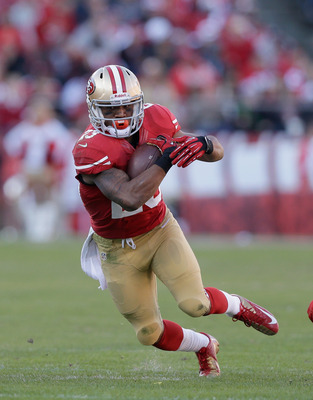 Ezra Shaw/Getty Images
James is one of the X-Factors for the 49ers.
His 62-yard kickoff return in the fourth quarter against the New England Patriots was one of the most important plays of San Francisco's regular season.
He also had his most productive game as a running back in Week 17 against the Arizona Cardinals, running for 49 yards on seven attempts.
James has the speed and agility to propel the 49ers to victory, but fumbles the ball enough to have a Kyle Williams-esque collapse.
Expect him to have more than five offensive touches per game in the playoffs, including one game-changing play against the Packers' leaky run defense that leads directly to a 49ers touchdown.
Keep Reading

San Francisco 49ers: Like this team?