Luv Ya Blue Is Something You Should Do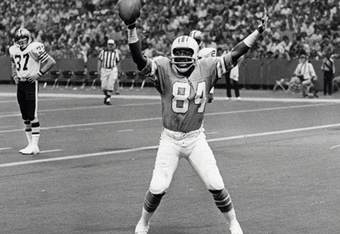 Pittsburgh Steelers @ Kansas City Chiefs

The Chiefs come into this game missing two players that they expected to be their top offensive players this season in running back Larry Johnson and wide receiver Dwayne Bowe. Johnson is now a member of the Cincinnati Bengals and Bowe is serving a four game suspension imposed by the NFL. Facing a team as defensively proficient as the Steelers, it will interesting to see where the Chiefs look for production. Do not expect much of it this week.

Steelers 38 Chiefs 13
Seattle Seahawks @ Minnesota Vikings

The Vikings just extended the contract of head coach Brad Childress. This is a move of good timing, because it establishes a bond and perceived future in their locker room. Seattle remains a mystery on defense, as well as inconsistent on offense. The Vikings are expected to dominate the trenches on both sides of the ball this game.

Vikings 27 Seahawks 16
Washington Redskins @ Dallas Cowboys

Though perhaps the best rivalry in NFL history appears to not have as much glamour surrounding it this season, this game still has tremendous importance to both teams. Dallas needs this win to stay ahead in the NFC East, while a Redskins win would practically bring them back into the race for the divisional crown. Washington would like to start their era with a win in the Cowboys new stadium like they did with the old one.
If you would like a bit more of a look at this rivalry, look at http://bleacherreport.com/articles/294540-renewing-a-rivalries-importance

Cowboys 26 Redskins 24
Cleveland Browns @ Detroit Lions

Watching this game might be akin to watching two 97 lbs. weaklings missing all of their limbs in a tug-of-war battle. This is also a game where both teams may be looking for their last win of the season. However, it could be a close game that is decided on the final play.

Lions 23 Browns 14
New Orleans Saints @ Tampa Bay Buccaneers

The Saints are flying high right now, and their fans are experiencing a joy that has never been felt before in the franchises history. The Buccaneers are not playing well, and appear years away from rebuilding a competitive team. This could be a blow out.

Saints 45 Buccaneers 17


Atlanta Falcons @ New York Giants

This is a battle of two struggling teams trying to get back on course. The Falcons lost their best player last week in running back Michael Turner, so the passing game will be very important. The return of cornerback Aaron Ross could not have come at a better time for the Giants. New York needs to run the ball to win, and the bye week was a time to rest their hobbling backfield. This game will be a good indicator to show how for real the Giants are this season.

Giants 31 Falcons 23



Indianapolis Colts @ Baltimore Ravens

The Colts are resilient. They keep winning and are undefeated, which is exactly what one wants if they have championship aspirations. The Ravens have been struggling lately, and this was showed last week when the Cleveland Browns matched them stride for stride over 30 minutes. Now star defensive end Terrell Suggs is out, missing the first game in his career. A big blow, considering Baltimore needs all the pass rushers they can get against an explosive Colts offense.

Colts 27 Ravens 21


San Francisco 49ers @ Green Bay Packers

The Packers are coming off an impressive game where they defeated the favored Dallas Cowboys at home. The 49ers are coming off a less than impressive victory over the struggling Chicago Bears. The Packers stayed at home this week and should be ready to win a game they need to stay within shouting distance of the division leading Vikings.

Packers 34 49ers 24



Buffalo Bills @ Jacksonville Jaguars

Buffalo comes into this game a few days removed from firing their head coach of over three years. Jacksonville has had the same head coach for over six years. Sometimes a coaching change can inspire an underachieving team to a few victories, but Jacksonville has been showing steady improvement the past couple of weeks.

Jaguars 26 Bills 10


Arizona Cardinals @ Saint Louis Rams

Arizona has been playing much better recently, and they are undefeated on the road this year so far. The Rams best weapon is running back Steven Jackson. It may not be enough to keep pace with the Cardinals high octane offense.

Cardinals 41 Rams 17


New York Jets @ New England Patriots

The Jets have been crying the blues recently. Their season has not met their lofty expectations, but they really shouldn't be stunned because they are starting a rookie quarterback with little playing experience even on the college level. New England will be fired up for this game after all the media bashing they took this week for last weeks loss.

Patriots 34 Jets 17


Cincinnati Bengals @ Oakland Raiders

The Bengals are one of the hottest teams in the league right now, and are coming off a game they spanked the defending champion Steelers. The Raiders offense has been so bad, they switched quarterbacks. Facing a defense like Cincinnati's is a tough test for any quarterback, let alone a new one.

Bengals 38 Raiders 14


San Diego Chargers @ Denver Broncos

Game Of The Week

This is a very important matchup in the AFC West this week, and could have repercussions for the rest of the season. The Chargers have begun winning again after a slow start, while the Broncos have started to lose after a hot start. The Broncos also might have to resort to using a backup quarterback who was very ineffective during their upset loss to the Redskins last week. Denver's defense needs to win this one.

Chargers 24 Broncos 17
Philadelphia Eagles @ Chicago Bears

The Eagles are teetering on dire straits right now. Their inconsistent play has them on the verge of pushing themselves out of the playoff race. Not having a running game is the worst part of their game, so Donovan McNabb needs to step up now and play the best football of his career for them to have a chance. The Bears are a mess right now. Their trench play has been poor, and their injuries have been key. The big trade for quarterback Jay Cutler has not looked good thus far either.

Eagles 27 Bears 24


Tennessee Titans @ Houston Texans

This is a Monday night game worth watching. Though the fans of Houston will heartily be rooting for the Texans, they have not forgotten how the Titans left them in 1996. The Titans were called the Oilers then, and were the champions of the American Football League for the first two years of their existence. Expect the Houston fans to have a quandary when the Titans walk on the field. Will they cheer them in appreciation or boo them for leaving? Will Titans owner Bud Adams have to tape his middle fingers to his ring fingers? There are a few side stories in this one, and let us hope ESPN does not drop the ball too much on the historical significance of this game. They typically do, but this is the year the inception of the AFL is being remembered. The Oilers were a huge part of that year, as they still are in the lore of the city of Houston.

Texans 34 Titans 30




NFL Power Rankings


1. New Orleans Saints

2. Indianapolis Colts

3. Minnesota Vikings

4. Cincinnati Bengals

5. New England Patriots

6. Pittsburgh Steelers

7. San Diego Chargers

8. Dallas Cowboys

9. Baltimore Ravens

10. Houston Texans

11. Philadelphia Eagles

12. Atlanta Falcons

13. Denver Broncos

14. New York Giants

15. Green Bay Packers

16. Arizona Cardinals

17. New York Jets

18. Miami Dolphins

19. San Francisco 49ers

20. Jacksonville Jaguars

21. Seattle Seahawks

22. Tennessee Titans

23. Chicago Bears

24. Washington Redskins

25. Carolina Panthers

26. Oakland Raiders

27. Buffalo Bills

28. Detroit Lions

29. Kansas City Chiefs

30. Tampa Bay Buccaneers

31. Saint Louis Rams

32. Cleveland Browns


Last week I took a bath and went 7-7 . I am now 87-41 , since I did not pick on the Thursday game.


Let us keep the focus on the Houston Oilers .
Bud Adams started the franchise in 1960 with the fledgling American Football League. Adams put together an excellent team quickly, some with hard work and some with good luck.
His big move in 1960 was signing Billy Cannon away from the clutches of the NFL.
Cannon was drafted by the Los Angeles Rams with the first pick of the draft, and he was the first pick of the AFL as well.
Adams signed the LSU legend and 1959 Heisman Trophy winner on the field after LSU won the Sugar Bowl.
Future NFL commissioner Pete Rozelle was the general manager of the Rams at that time, and he tried to force Cannon to sign with his team. Adams took the NFL to court and won.
Another of the many key signings that season was of future Hall of Famer George Blanda . Blanda had washed out of the NFL and did not even play football in 1959.
He joined the Oilers and immediately became the team's leader, helping them win the first AFL Championship when he hit Cannon for an 88-yard touchdown pass in the fourth quarter vs. the Los Angeles Chargers.
Blanda led the Oilers to a second consecutive championship in 1961 and was named the AFL Player of the Year.
He tied the record of seven touchdown passes in a game the next season, as the Oilers reached a third championship before losing to the Dallas Texans in the longest championship game in professional football history.
Blanda also set a record of 42 interceptions thrown in that 1962 season.
Though the Oilers would reach the AFL Championship in 1967, losing to an Oakland Raiders team that now had Blanda on their roster, the team has never won a championship game again.
Many great players played for the Oilers, and several are members of the Pro Football Hall of Fame.
Players like Blanda, Earl Campbell, Ken Houston, Elvin Bethea, Mike Munchak, Warren Moon , and Bruce Matthews are just a few players that played for the Oilers and are now enshrined in Canton.
I have also included many Oilers in my Crazy Canton Cuts series. Robert "Dr Doom" Brazile, Billy "White Shoes" Johnson, Curley Culp, Jim Norton , and Bob Talamin i are Oilers whose profiles can be found on crazycantoncuts.blogspot.com . Charley Hennigan is a player I will be profiling in the future.
Despite their legacy, as well as being the first professional sports team to win a championship in Houston, the team relocated to Nashville, Tenn., before the 1997 season.
They changed their name from the Oilers to the Titans just before the 1999 season.
The timing of the name change worked out well for Adams, as his team went on to Super Bowl XXXIV but lose to the St. Louis Rams. It is the only season that the franchise has won the AFC Championship.
To learn more about the Houston Oilers, I encourage you to visit this site : http://www.remembertheafl.com/
This article is
What is the duplicate article?
Why is this article offensive?
Where is this article plagiarized from?
Why is this article poorly edited?

Houston Texans: Like this team?