What We Should Make of Mark Cuban, Dallas Mavericks' Deja Vu Offseason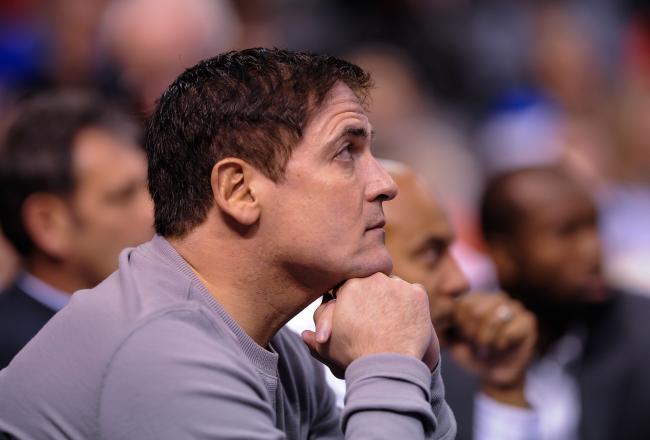 Mark Cuban and the Mavs are enduring yet another disappointing offseason.
USA TODAY Sports
There's no other way to frame it: After Mark Cuban missed out on yet another superstar, the Dallas Mavericks are officially not a marquee free-agent destination.
Losing this summer's iteration of the Dwight Howard sweepstakes was actually understandable, though still not defensible.
The Mavericks' main selling point in their pitch to Dwight was the city of Dallas and the state of Texas.
In Dallas, Howard would get the perks of a big city without the searingly intense spotlight that came with being a Los Angeles Laker. Cuban and company urged the center to escape California's nation-high income tax rate to Texas, where the state government does not tax income.
It's a compelling offer for a young multimillionaire. There was only one problem: He took an equivalent offer from another team.
The Houston Rockets provided Howard everything the Mavs could with the vital addition of a strong supporting cast. James Harden is a better fit as a complementary star for Howard than Dirk Nowitzki in both the short term and the long term; the same goes for the youth and athleticism throughout the Rockets roster.
Therein lies the biggest problem for the Mavs: Their roster, as currently constructed, is not appealing to this latest generation of superstars.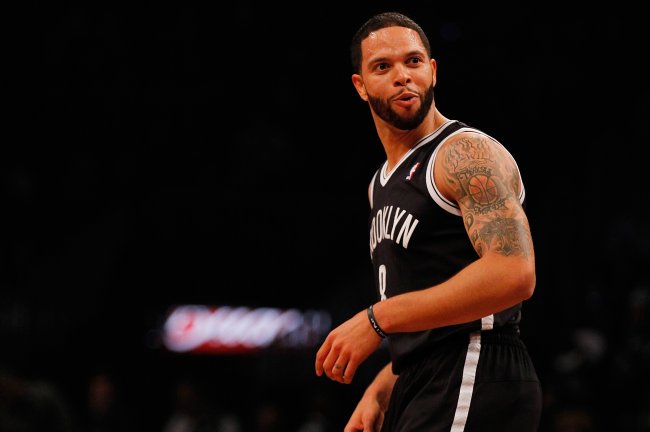 Mike Stobe/Getty Images
It's the same issue that came up last summer with Deron Williams, the more damning of Dallas' two consecutive whiffs.
Only two teams were legitimately vying for Williams' services. Ultimately, the newly-minted Brooklyn Nets won out over the Mavericks—not because the point guard could play with a star like Dirk in Brooklyn, but because he wouldn't.
Though the Nets sweetened their bid by trading for Joe Johnson to play alongside Williams, there was no doubt that it would be his team first and foremost. Even with the acquisition of Paul Pierce and Kevin Garnett since then, Williams is still the star, and his high-profile teammates are playing off him.
Given the relationship Nowitzki has with Cuban, the Mavericks franchise and its fanbase, this will be his team until the day he can't lead it anymore. After the basketball world watched Dirk win a title in 2011 as a lone star whose teammates facilitated his unique offensive style, that's an unappealing prospect to a star.
The game's greatest talents don't want to wait to have their team in Dallas. For the same money, they can go to Brooklyn or Houston and do so immediately.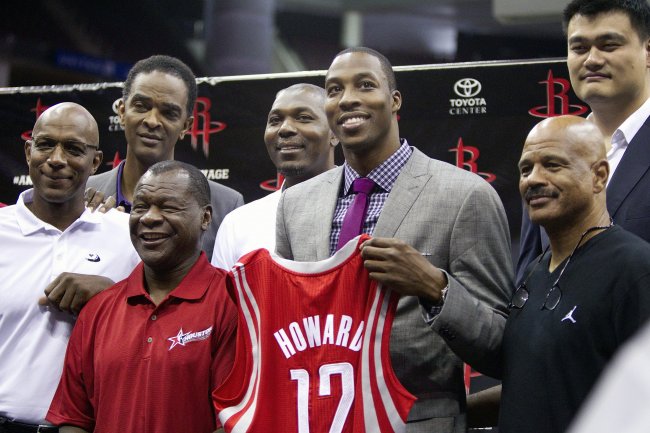 Bob Levey/Getty Images
That's the logic behind Williams, who was raised in Texas, spurning the Mavs. And it is presumably in line with Howard's thinking as well.
Dwight was unhappy running Mike D'Antoni's fast-paced, pick-and-roll-centric offense with the Los Angeles Lakers. So he took his talents to the Rockets and their fast-paced, pick-and-roll-centric offense. That's only reasonable from an on-court perspective if he can convince coach Kevin McHale, who was known to post up in his time, to slow the offense up for him.
If McHale and the Rockets do adjust for Howard (and there's no reason to expect them not to), the new star in town will win out over the incumbent Harden, as the attack will be best suited to Howard's skill set. That lets you know exactly what the pecking order is.
A couple years down the line, Howard would have been the guy in Dallas. In the meantime, Cuban and the Mavs positioned him to be a rich man's Tyson Chandler—someone who could lock down the middle on defense and finish at the rim while Dirk still does his thing unimpeded.
There's no shame in letting Dirk lead the Mavericks. In fact, it's the most honorable way to let him play out his career. However, Dallas is looking at no better than low playoff seeds unless he gets some substantial help, and no star wants to join a team with that ceiling.
These Mavs are solid but unspectacular, veteran but aged, effective but unexciting. As long as that's the case, these disappointing summers will be the norm.
This article is
What is the duplicate article?
Why is this article offensive?
Where is this article plagiarized from?
Why is this article poorly edited?

Dallas Mavericks: Like this team?