NASCAR: Everything You Need to Know About the 2013 Sprint Cup Season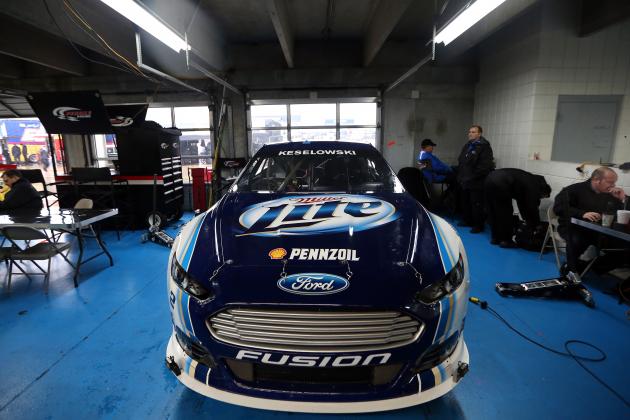 Streeter Lecka/Getty Images

The next time somebody tells you that their favorite sport "has no offseason," tell them about how busy the NASCAR calendar is. 10 months of racing, combined with December's awards circuit and January's testing, mean that this sport never really gets a break.
And neither do we, the sport's fans and media, which may be for the better. After all, things get pretty boring during a sport's offseason. And look at us—two months after awarding Brad Keselowski his first title, we're already about to predict this year's Sprint Cup season. That's a pretty quick turnaround.
So let's get right to the fun, shall we? The Daytona 500 is just over a month from now, making this the perfect time to get our picks in line. Here we go.
Begin Slideshow

»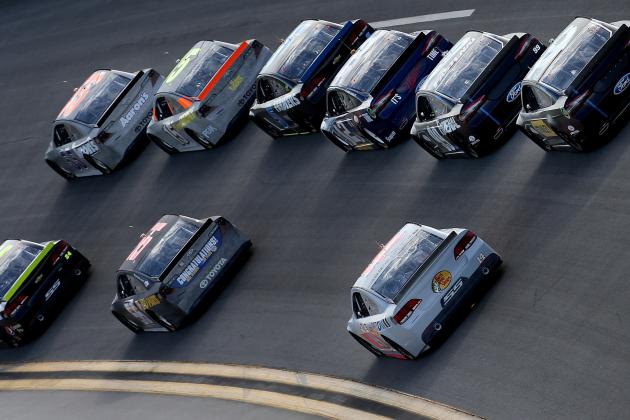 Tom Pennington/Getty Images

In case you haven't been keeping up with Gen Six testing over the past few weeks, this year is going to start out with a bang.
We had our annual major testing accident at Daytona last week, after which Dale Earnhardt Jr. interestingly cited a difficulty in Chevrolets working with Fords.
The tandem racing we've seen in recent years may fall by the wayside because the cars struggle for stability in the draft, meaning an even more unpredictable Daytona 500 than usual.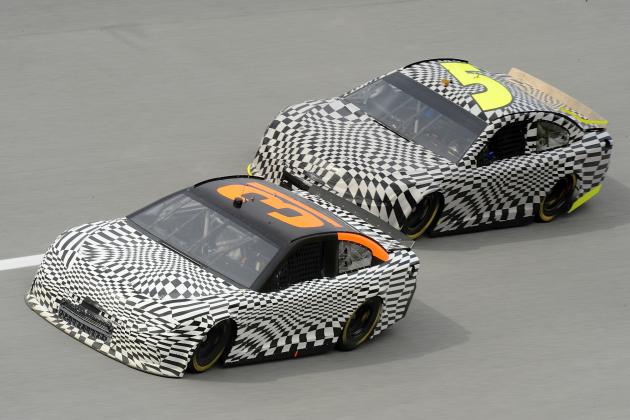 Jared C. Tilton/Getty Images

It's pretty rare that Hendrick Motorsports, Roush Fenway Racing, Penske Racing, Joe Gibbs Racing or Richard Childress Racing ever deliver a real stinker of a season. Stewart-Haas Racing has done reasonably well since it evolved out of Haas CNC Racing, and Michael Waltrip Racing has done plenty to force its way into the conversation as well.
Theoretically speaking, it's not altogether unlikely for these teams to hold every spot in the top 20 in points at the end of the year.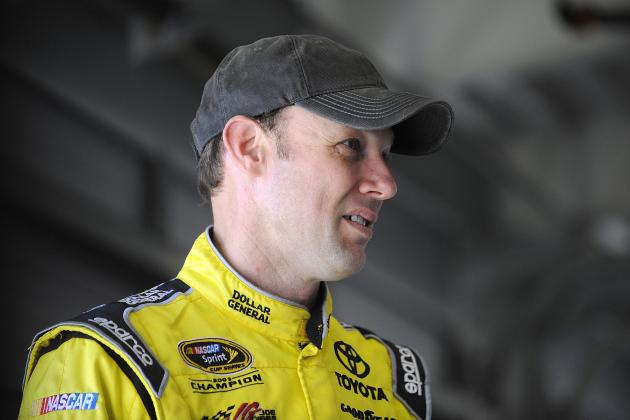 Jared C. Tilton/Getty Images

...Matt Kenseth, whose primary task is to return the No. 20 Joe Gibbs Racing Toyota to the level of prominence it knew with Tony Stewart before Joey Logano drove it for four years.
But Logano's got plenty to prove with Penske Racing this year, and don't be shocked if Kurt Busch, after getting a six-race head start with Furniture Row Racing last year, steals a win somewhere down the line.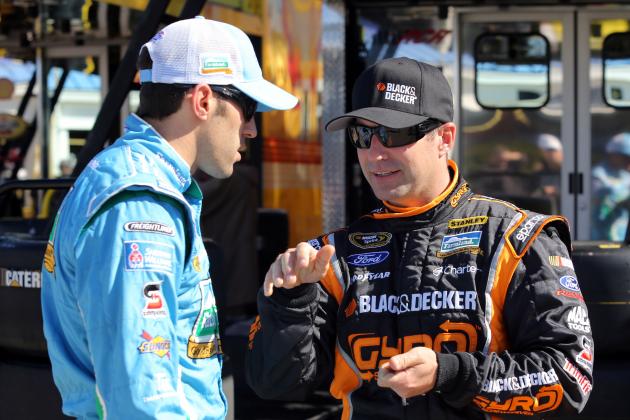 Ed Zurga/Getty Images

...Richard Petty Motorsports, which enters 2013 with more year-to-year stability than anybody can remember. Both Marcos Ambrose and Aric Almirola are back, and they've got a pair of solid crew chiefs in Drew Blickensderfer and Todd Parrott, respectively.
Don't be shocked if RPM, especially given Ford's impressive new Fusion, really clicks this season. Remember how strongly the team came on in the second half of last year.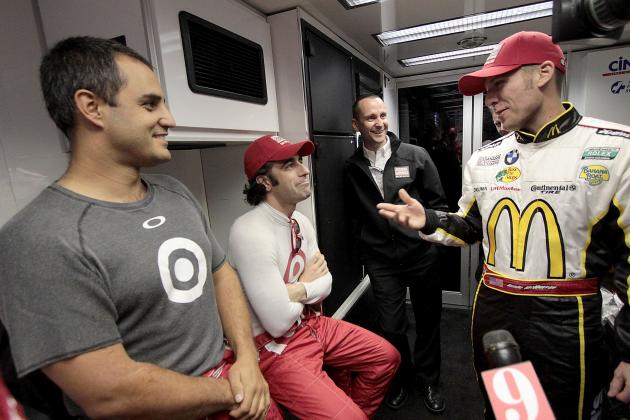 Brian Cleary/Getty Images

...Earnhardt Ganassi Racing, which was an embarrassment to both of its owners' names last season.
EGR hasn't scored a top-five finish since Bristol in August 2011, as Jamie McMurray and Juan Pablo Montoya limped to 21st and 22nd in points last year.
With ultra-talented development driver Kyle Larson on a meteoric rise through NASCAR's lower ranks, McMurray and Montoya had better pick up the pace or get their resumes ready.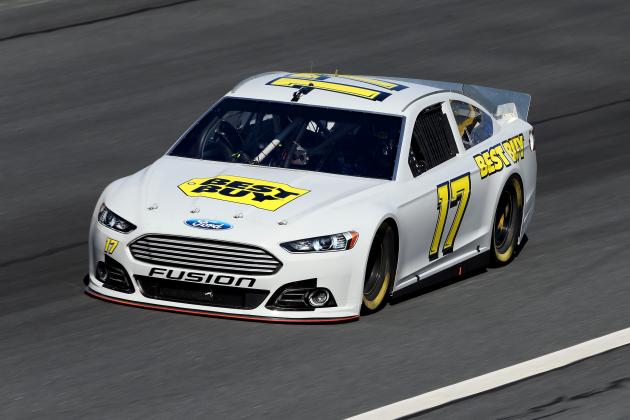 Streeter Lecka/Getty Images

Sure, there are only two rookies running for Sprint Cup honors in 2013, but they both bring an impressive resume to the table.
On one hand, there's Ricky Stenhouse Jr., whose Nationwide Series accomplishments with Roush Fenway Racing were so strong that Jack Roush didn't bat an eye about replacing Matt Kenseth after 13 full seasons in the No. 17 car.
The other driver is Danica Patrick...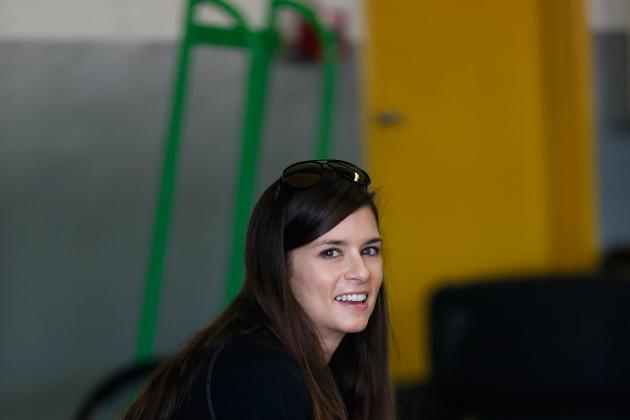 Chris Trotman/Getty Images

Danica Patrick's every move will be scrutinized under a microscope in her first full year of racing at NASCAR's highest level.
Did Stewart-Haas Racing bring her to Sprint Cup too quickly? How will she adapt to the longest schedule she's run in her career—48 races (including Nationwide)—in 10 months? Will off-track pressures, from her endorsement deals to her personal life, affect her performance in the car?
And will the media ever back off and give her a little room to breathe? (Answer: Not until people stop reading articles about her.)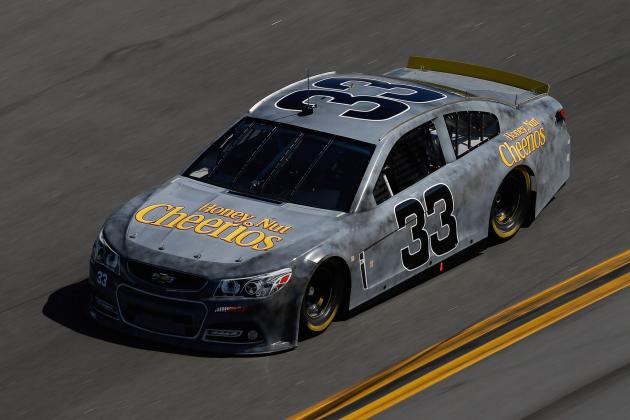 Chris Trotman/Getty Images

Mark Martin, Brian Vickers and even Michael Waltrip all had shots to bring Waltrip's No. 55 Toyota to victory lane last year. They'll all return this season, and chances are they'll all run up front once again.
But don't sleep on Regan Smith, running the Daytona 500 for Phoenix Racing; Austin Dillon, who will run a handful of events for both Phoenix and Richard Childress Racing; and Trevor Bayne, who will run the same limited schedule for the Wood Brothers that he has for the past two years.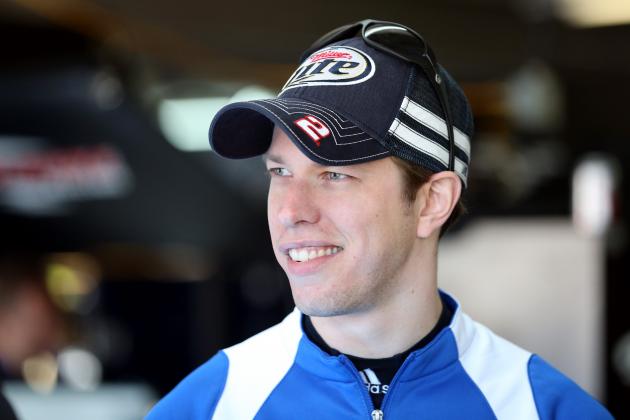 Streeter Lecka/Getty Images

Nonetheless, it's not going to be a stinker of a title defense year for one of the sport's brightest young stars.
Keselowski and Penske Racing face two major knocks on their 2013 campaign: switching manufacturers from Dodge to Ford and losing the exclusive support they had when they were the only team with Dodge.
But Roger Penske's a smart man who acts with the future in mind, and though it may take some time for them to adjust, Keselowski will be a top-five driver once again this year.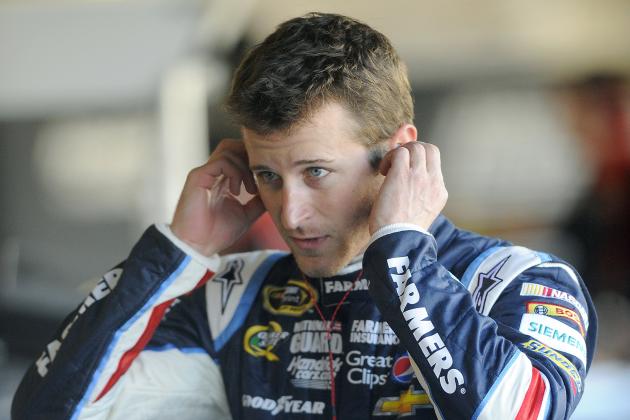 Jared C. Tilton/Getty Images

...it won't belong to Jimmie Johnson.
No, this is Kasey Kahne's year to shine.
After making a miraculous comeback from 32nd in points after Bristol in March to finish fourth in last year's standings, it's clear that Kahne and Kenny Francis have figured out their new home at HMS. From Texas in April on, they scored 19 top-10s in the final 30 races of the season.
Last year was a great one for the No. 5 team, but it's time for Kahne to put it together over a full season.
For more from Christopher Leone, follow @christopherlion on Twitter.