NASCAR Power Rankings: Top 20 Drivers Coming out of Texas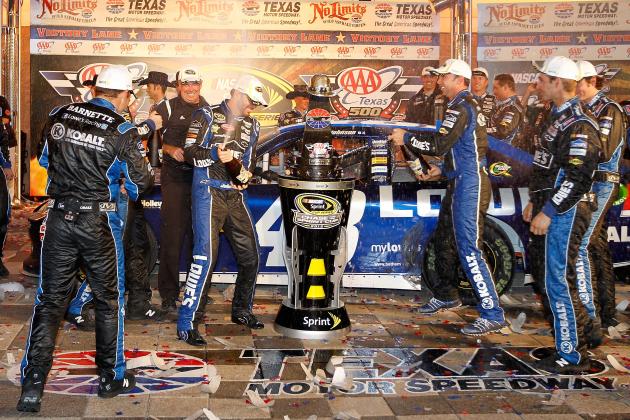 John Harrelson/Getty Images

Consider the gauntlet thrown.
Brad Keselowski raced his tail off in Sunday's AAA Texas 500, taking risks at the end of the race that would've left lesser drivers shaking in their shoes. He made the call to take two tires instead of four during the last set of pit stops, and twice he managed to clear the field on restarts, even staring down five-time champion Jimmie Johnson in the process the second time.
But the amount of late-race accidents proved one too many for Keselowski to overcome, as he couldn't get the same jump on the third and final one. Johnson took the lead in the green-white-checkered restart and scored his fifth victory of the season, extending his points lead to seven in the process with two races to go.
But as exciting as that battle for the championship was (and has been), there are 41 other drivers on the track every week, too. Our job is to count down the top 20 drivers on track heading into Phoenix, and while the first two are obvious, the order of the next 18 may surprise you:
Begin Slideshow

»
John Harrelson/Getty Images

Love or hate the Chase, there's no doubt that the No. 48 bunch has inherited the "Refuse to Lose" spirit that Hendrick Motorsports carried in the late 1990s with Jeff Gordon and the No. 24 team. Johnson didn't let Keselowski's aggressive late-race maneuvering faze him, and when he got another chance to take the lead on a restart, he took full advantage.
Now, Johnson heads into Phoenix with every advantage. For one, he's the only real remaining contender to have won a championship; for two, he's the one in the lead. But most importantly, his superhuman average finish of 5.3 at Phoenix makes it his best track in the Chase.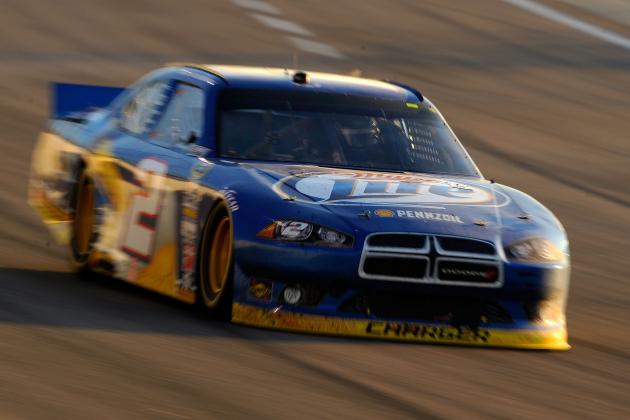 Jared C. Tilton/Getty Images

It's really a shame that Johnson and the No. 48 team exist and are doing what they do so well, because Keselowski's performances lately have been the stuff of legend. For the second week in a row, a gutsy bit of late-race pit strategy gave him the lead late and a chance to win a race that he didn't necessarily have any business winning.
Yes, the Keselowski-Paul Wolfe combination has been basically flawless all Chase, and they don't look like they're going to drop off. However, they now face their greatest challenge yet: being more flawless than Johnson and Chad Knaus. If they can pull that off, beating the best team in Chase history at their own game, they'll be hailed as heroes.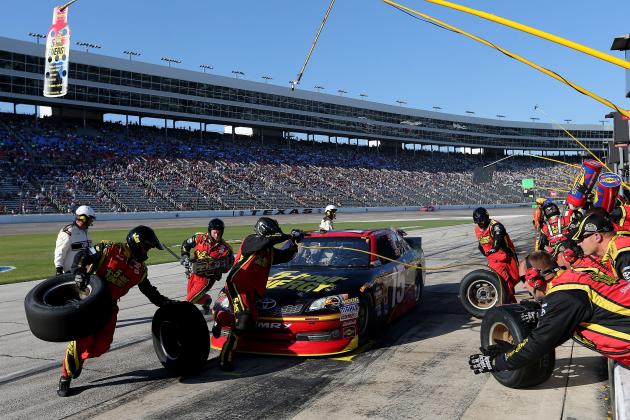 Tom Pennington/Getty Images

If you want to know just how good you have to be to win a championship in the Chase these days, consider this: Clint Bowyer has one win, five finishes of sixth or better, and six bonus points in the eight Chase races so far. He's still nearly a full race out of the points lead.
Mark Talladega as the straw that broke the camel's back, if you will. Bowyer had been leading late, only to fall victim to the last-lap incident and end up classified 23rd. The loss of up to 25 points could very easily have turned this into a three-horse championship race.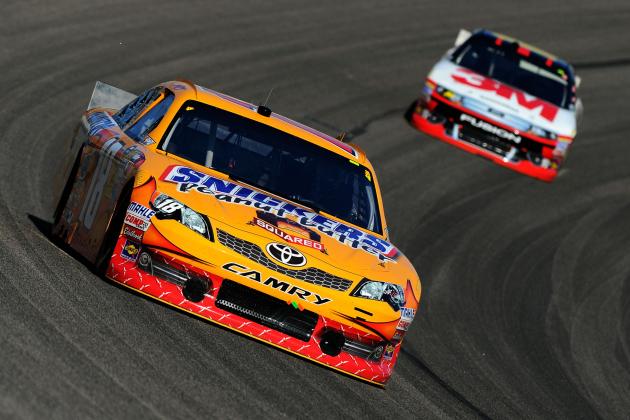 Jared C. Tilton/Getty Images

Kyle Busch has 274 points in the eight Chase races so far this year. That's more than eight of the drivers who are actually in the Chase: Jeff Gordon, Matt Kenseth, Martin Truex Jr., Denny Hamlin, Tony Stewart, Greg Biffle, Dale Earnhardt Jr. and Kevin Harvick. He's scored 42 points three times in the past five races, including twice in a row at Martinsville and Texas.
The question remains how well Busch will carry the momentum into 2013. He shouldn't miss the Chase once again, but he's setting some pretty high standards for next year and beyond. This has been a tough year for Busch, who has yet to win at the Nationwide level he once dominated with his own team; he could be taking out his frustration on Cup next year.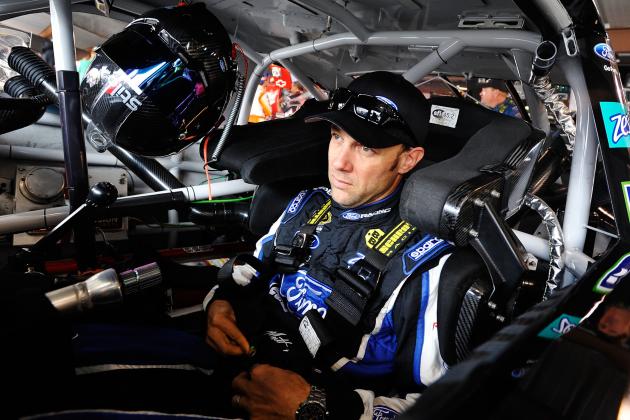 Rainier Ehrhardt/Getty Images

Kenseth's up-and-down Chase now sees him tied with Jeff Gordon for fifth in points, a jump of seven positions in the past four races. No, it won't be enough for Kenseth to end his lengthy Roush Fenway Racing career with a second championship, but it's certainly a nice way to go out.
In fact, Kenseth can do nothing in the next two weeks and still end his RFR career with Hall of Fame-worthy numbers. In 469 starts for Jack Roush (his Cup debut was a substitute sixth-place finish for Bill Elliott in 1998), he's scored 24 wins, 227 top-10s and finished in the top five in points a minimum of five times. How they managed to let him go to Joe Gibbs Racing is still a baffling case.
John Harrelson/Getty Images

Stewart has two top-five finishes in the past three weeks, the first two times he's done so since a fourth-place finish at Richmond at the end of the regular season. Among the recent intra-organizational shifts at Stewart-Haas Racing, the one team to remain intact currently ranks eighth in points after falling from the second seed.
No, nobody expected Stewart to win five out of 10 Chase races once again, but we did expect a stronger defense of the 2011 championship. The loss of Darian Grubb affected this team more than anyone thought, as SHR's best liaison to chassis and engine builder Hendrick Motorsports disappeared. Steve Addington may have to work miracles on his own come next season.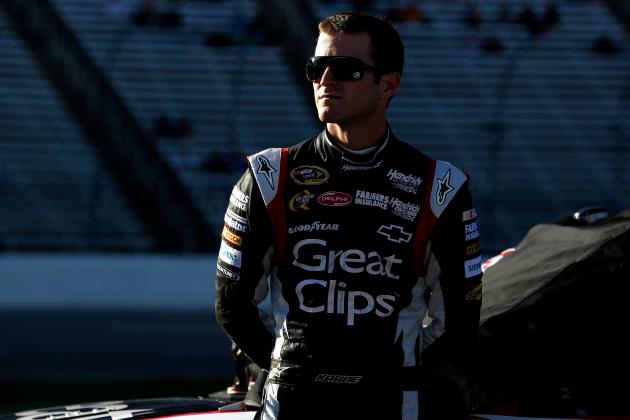 Tom Pennington/Getty Images

If the championship chase wasn't already a two-horse race before Texas, it certainly became one when Kasey Kahne slapped the outside wall with less than 20 laps to go on Sunday. He fell to 25th, the first car off of the lead lap, and now sits 58 points out of the championship lead.
Still, Kahne's turnaround from the beginning of the season has been utterly remarkable. His Coca-Cola 600 win proved that he could get the job done in Hendrick Motorsports' equipment, and his resilience in the season's summer months allowed him to climb into the first wild-card spot. Expect more good things in 2013.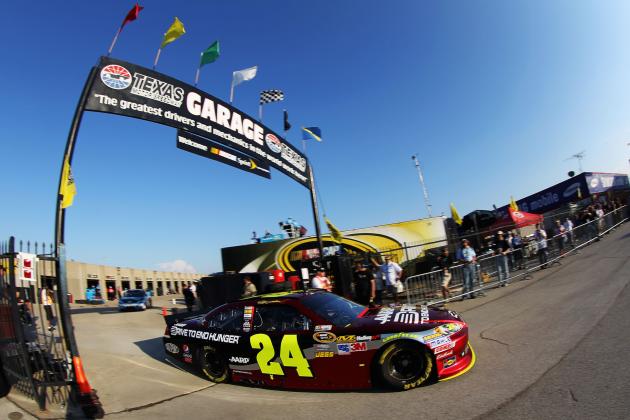 Todd Warshaw/Getty Images

The streak of second- and third-place finishes has long since evaporated, but Gordon has been making marked improvements in points simply by staying out of trouble. Despite a pretty quiet 14th-place finish on Sunday, he actually climbed a spot in points to a tie for fifth, his best rank of the season.
Texas also marked the end of a six-race streak in which Gordon led at least one lap every time he races. Only twice in the past 10 races has he failed to earn a bonus point; the other exception was his stuck throttle incident at Chicagoland, the accident that some say ended his Chase before it even started.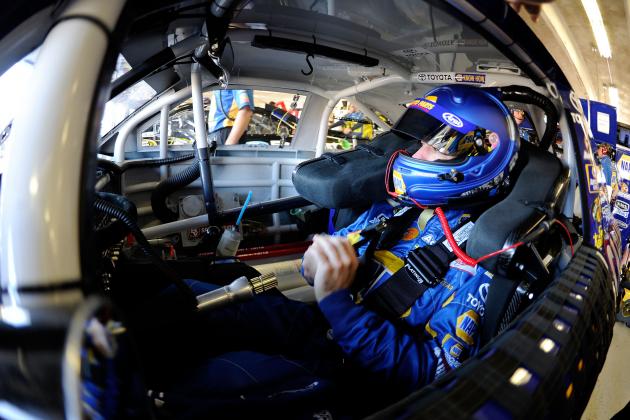 John Harrelson/Getty Images

Here's an interesting fact: After leading laps in the four races immediately preceding the Chase, Truex is the only Chaser remaining to fail to score a bonus point in the past eight races. At Texas, Truex started a solid fifth and finished a respectable 13th.
As a native of the New Jersey shore that was so strongly affected by the devastation of Hurricane Sandy, much of Truex's focus has been directed toward relief efforts in the past week. Truex is currently soliciting donations to help families affected by the storm; go to martintruexjrfoundation.org to help.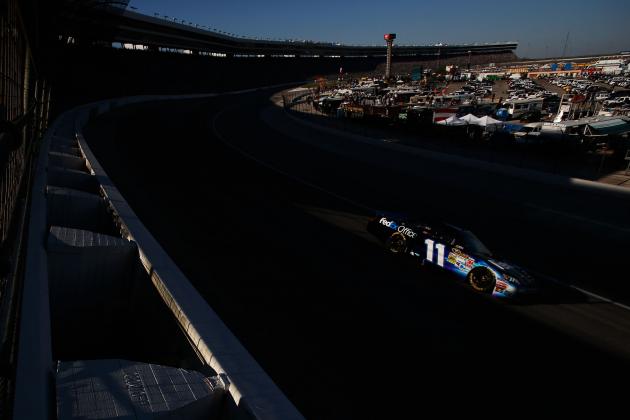 Jonathan Ferrey/Getty Images

With a second-place finish at Charlotte, Hamlin sat third in points, only 15 markers out of the lead then held by Brad Keselowski. He's followed it up with runs of 13th at Kansas, 33rd at Martinsville and 20th at Texas. Consider his title hopes long since finished.
The question is what it's going to take for Hamlin to stop having bad luck in high-stakes championship scenarios. This is the second time in three years that he's failed to convert on a prime championship opportunity, although his 2010 loss was arguably more heartbreaking because it came in the season finale. He's becoming this generation's answer to Mark Martin, only in more spectacular fashion.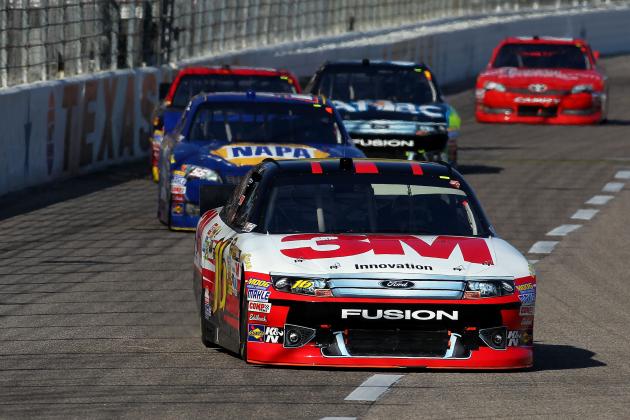 Jonathan Ferrey/Getty Images

Biffle's Chase has been the definition of a so-so performance. He's had four top-10s in the past five races—the lone exception a 27th-place run at Kansas, which is actually one of his better tracks—but has still dropped to 10th in points in the process, a far cry from when he was the best driver of the regular season.
Texas should have been a prime opportunity for Biffle to make some noise and at least add another win to his resume this season. But he couldn't do anything with his second-place starting spot, failing to lead any laps and only coming home 10th. That being said, he could still win another race in two weeks at Homestead; he won three in a row there from 2004 to 06.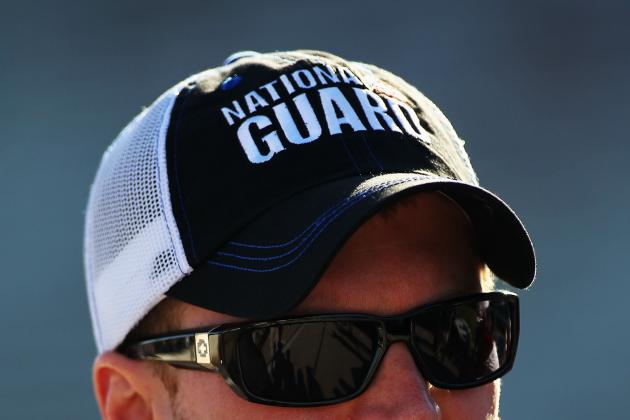 Jonathan Ferrey/Getty Images

Earnhardt Jr. was frustrated with his 21st-place finish at Martinsville after returning from a two-week injury sabbatical, and vowed to do better at Texas. Do better he did: He posted a seventh-place finish, his best run of the Chase and best finish since equaling that run at Atlanta.
With two races missed, the sport's most popular driver has now been mathematically eliminated from title competition and won't likely surpass Kevin Harvick for 11th in points. The good news, however, is that Earnhardt Jr. appears to be fully healed from his concussions now and can get back to running up front like he had been all season.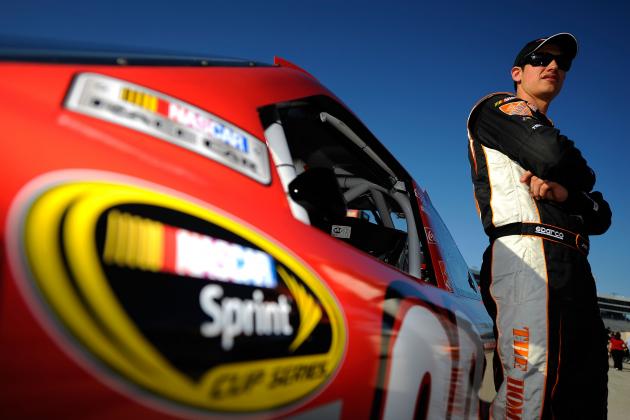 Jared C. Tilton/Getty Images

Joey Logano has faded a bit in recent weeks, but came home a decent 11th on Sunday at Texas. His average finish in the Chase is now an even 14.0, partially brought down by his 32nd-place run at Talladega, but augmented by five finishes of 11th or better.
But don't discount Logano's Chase performance; in fact, he's scored the second-most points of any non-Chase driver in the past eight weeks, behind only the torrid Kyle Busch. His 240 points outranks such teams as Kevin Harvick's (238), Ryan Newman's (235) and the No. 88 team (228).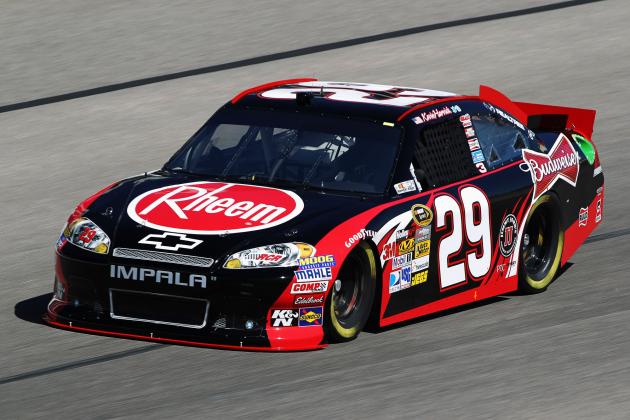 Todd Warshaw/Getty Images

The joy from Harvick's Nationwide win on Saturday quickly evaporated when a sandbag attached to a parachutist slammed into his drivers' side door just hours before the green flag. In response, his crew had to quickly wheel the car back to the garage and smooth out the side, fearing that the aerodynamic alterations would cripple their race run.
Funnily enough, Harvick had his best finish of the Chase, a ninth-place run. It was his first top-10 since Richmond and best finish since he ran fifth at Atlanta. Maybe Harvick could use freak parachuting accidents more often.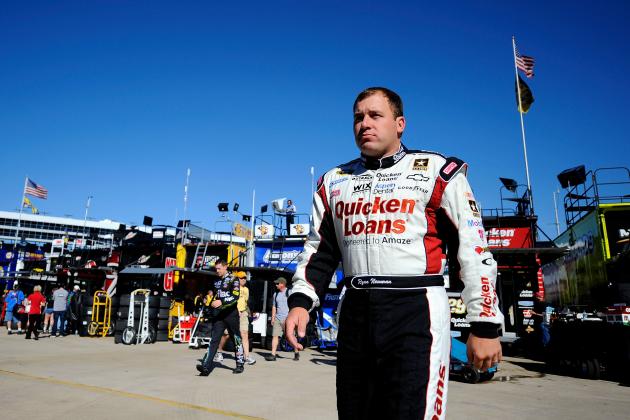 Jared C. Tilton/Getty Images

Ryan Newman started 36th but managed to rebound strongly with a 12th-place finish. He also led six laps, his first laps led in the Chase and first time at the front since his eighth-place finish at Richmond just before missing the Chase cutoff.
The past two weeks, which have seen Newman reunited with Matt Borland, his first-ever Cup crew chief, have been a step up in performance for the No. 39 team. Newman even climbed a spot in points to 14th, suggesting that this team is going to be even stronger come next season.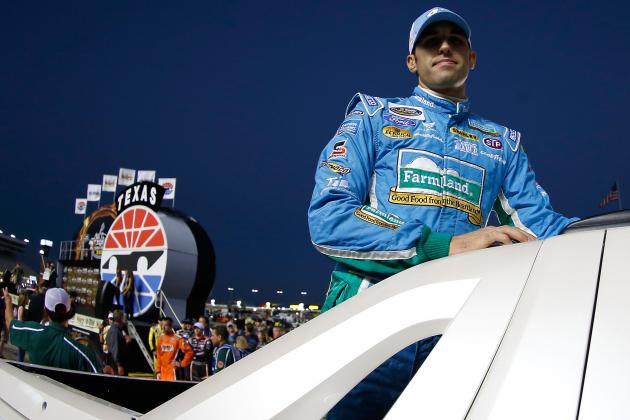 Chris Graythen/Getty Images

Where has Aric Almirola come from these past few weeks? He was a contender to win at Kansas and he equaled his career-best finish with a fourth place at Martinsville. Texas dialed back the performance a bit, but Almirola still came home a solid 15th.
With 216 points scored in the Chase, Almirola has been one of the best non-Chase drivers in the past eight weeks. That performance, especially with his contract status still unsettled, suggests that he may get a chance to come back to Richard Petty Motorsports in 2013.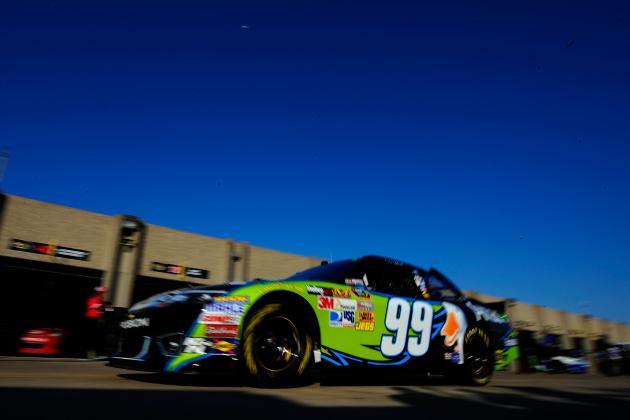 Jared C. Tilton/Getty Images

There's honestly not much to say about Carl Edwards this season. Texas represented another blah run in a series of blah performances, his 16th-place finish almost exactly on his season average of 15.8.
Edwards hasn't led a lap in the past 10 races, dating back to the 45 laps he led at Bristol in August. Like Denny Hamlin last year, the championship runner-up hangover has hit Edwards hard. His only hope is to come out strong in the last two races of the season to show that 2013 will be different.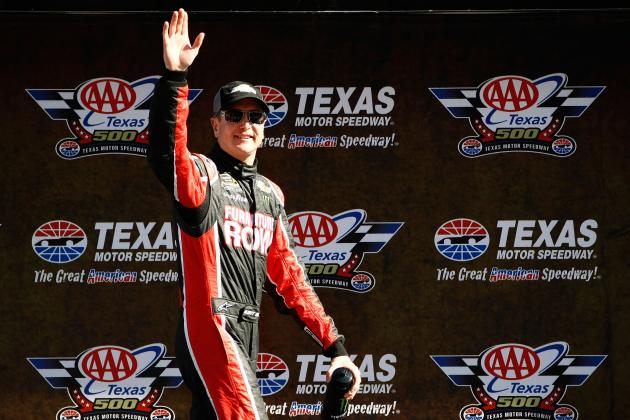 Jonathan Ferrey/Getty Images

Kurt Busch scored the first top-10 of his brief career with Furniture Row Racing on Sunday, coming home in eighth place. It marked the second-best finish of his season, behind only the third place he scored at Sonoma with Phoenix Racing.
For Furniture Row, it marked the fourth top-10 of their season, three of which came with Regan Smith in the first 30 races of the season. One more top-10 will equal their mark of five from last year, and go a long way toward building momentum for Busch's first full season with them in 2013.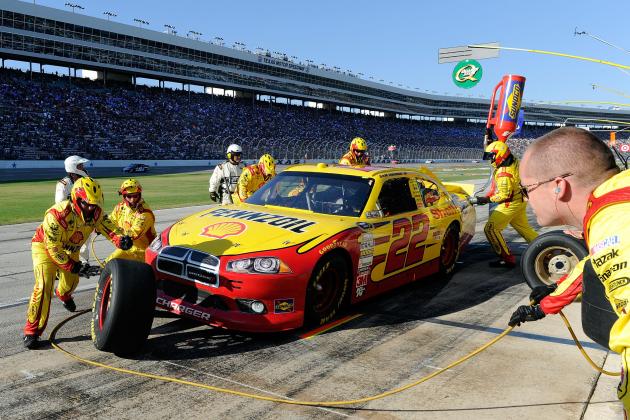 John Harrelson/Getty Images

Sam Hornish Jr. had a decently successful weekend in Texas. He finished seventh in the Nationwide race to maintain fourth place in the standings, and followed it up with a respectable 17th in the Cup race on Sunday.
Right now, Hornish's plans for 2012 remain up in the air. His average finish of 18.6 in 18 Cup starts this year should be enough to merit consideration for a third Cup ride with Penske Racing next year, sponsorship willing, but if not, expect him to contend for another Nationwide championship in 2013.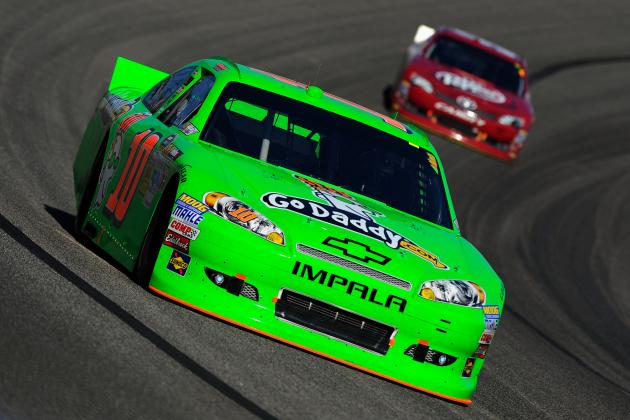 Jared C. Tilton/Getty Images

Texas marked the first lead-lap finish of Patrick's Sprint Cup career, now nine races old. At 24th place, it also marked the best finish, after an unfortunate incident late at Bristol ended what had been a lead-lap run there.
But most importantly, it made for a strong rebound from Kansas two weeks ago, when she embarrassed herself by wrecking herself while attempting to spin Landon Cassill. Patrick, having learned from the lesson, kept her nose clean at Texas, stayed patient and her efforts were rewarded with clearly visible progress on the Cup front.
For more from Christopher Leone, follow @christopherlion on Twitter.