10 Encouraging Signs for the Boston Celtics 2012-13 Season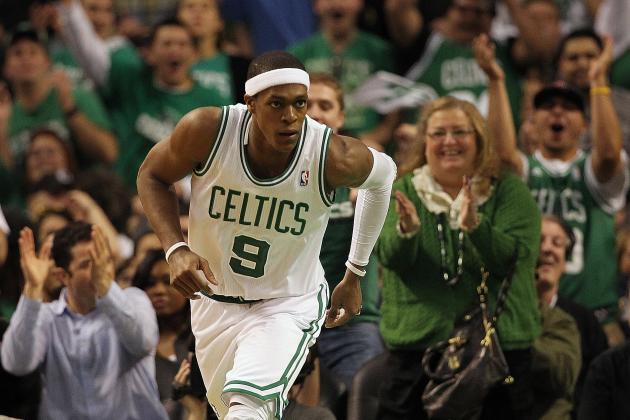 Jim Rogash/Getty Images

It's not too often you can lose a future Hall-of-Famer in free agency and still become a better team, but the Boston Celtics were able to do just that this offseason. Ray Allen may be gone, but the C's were able to replace him with Jason Terry and Courtney Lee.
Not only did Boston improve via free agency, but they should be a lot healthier. Avery Bradley, Jeff Green and Chris Wilcox should all be ready by January and be part of one of the deepest teams in basketball.
While Miami will still be a heavy favorite in the Eastern Conference, Boston looks a lot better than last year and could potentially make it to the Finals this season.
The future is bright for the Celtics, but so is the present, and Boston fans should be very excited for the upcoming season.
Begin Slideshow

»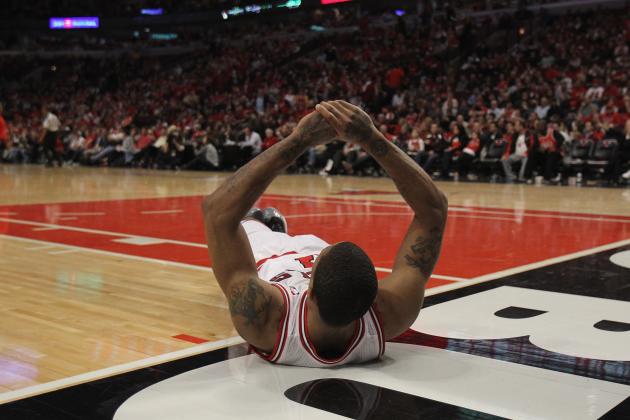 Jonathan Daniel/Getty Images

Last season Boston finished fourth in the Eastern Conference behind Chicago, Miami and Indiana. While Miami will almost certainly finish the regular season ahead of the Celtics, Boston should be able to jump ahead of the Bulls and Pacers.
Chicago is without Derrick Rose for at least the first few months of the season while Indiana lost their point guard, Darren Collison, in a trade with the Dallas Mavericks. Both teams should still make the playoffs in 2012-13, but it'll be tough to stay ahead of an improving Celtics squad.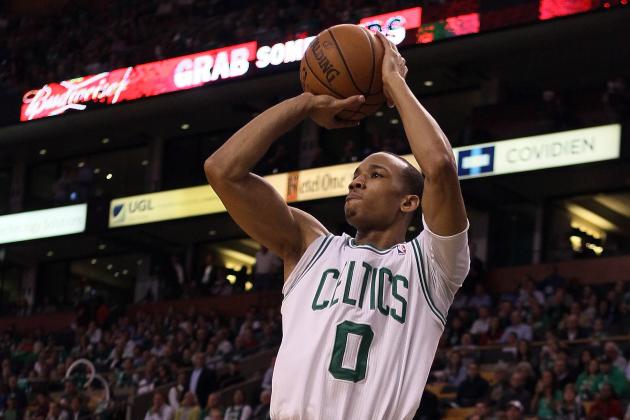 Elsa/Getty Images

The Celtics battled the Heat to seven games last spring, but were unable to stop Dwyane Wade and LeBron James. While James would've still destroyed the Celtics, Avery Bradley would've done a much better job containing Wade.
Avery Bradley is an elite defender capable of stopping any team's best guard. With Rajon Rondo as his backcourt partner, the Celtics have two of the best defensive guards in the league.
Bradley's return will not only help the Celtics defensively, but also improve their bench by allowing Jason Terry to help lead their second unit instead of starting at shooting guard.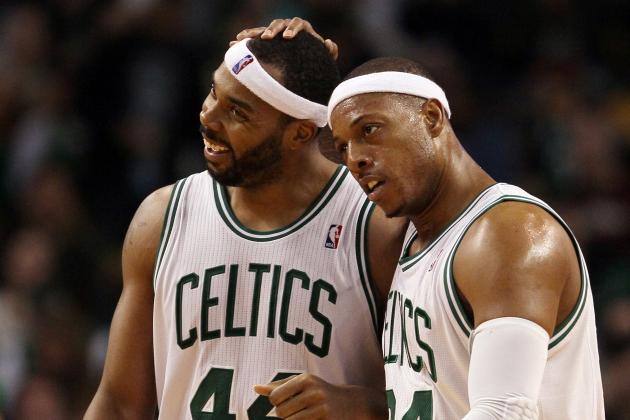 Elsa/Getty Images

Another thing the Celtics sorely missed last postseason was frontcourt depth. Greg Stiemsma was too slow and inexperienced for the Heat bigs, and Boston played poorly whenever he was in the game.
Chris Wilcox brings much more experience than Stiemsma and is also a good rebounder and defensive player. He gives the Celtics more depth upfront and should play a key role during Boston's postseason run.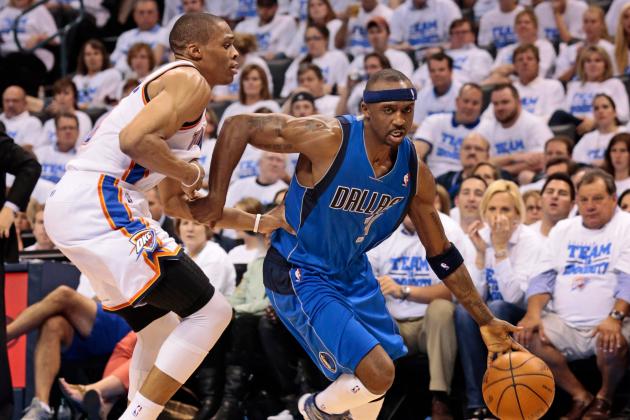 Brett Deering/Getty Images

With Bradley out of the lineup, the Celtics bench took a huge hit, as Ray Allen was forced back into the starting lineup. While Keyon Dooling and Mickael Pietrus are serviceable players, the Celtics needed a better bench in 2012-13 if they hoped of winning a title.
Both Jason Terry and Courtney Lee are elite bench players and give the Celtics arguably the deepest backcourt in the league.
Terry is a former Sixth Man of the Year winner while Lee started for the 2008-09 Orlando Magic team that made it to the NBA Finals. Each should play a prominent role next season and really improve the C's backcourt offensively.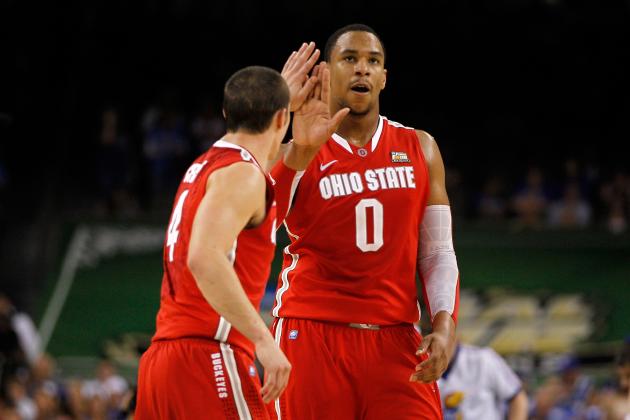 Chris Graythen/Getty Images

The Celtics 2011 draft did little to make them a better team for the upcoming season. E'Twaun Moore averaged 2.3 minutes per game in the postseason while JaJuan Johnson didn't play at all.
Jared Sullinger and Fab Melo should both have important roles this postseason for Boston. Sullinger is an excellent rebounder for his size while Melo is an elite shotblocker.
The Celtics will need defense and rebounding off the bench if they want to beat Miami, so expect the two rookies to get a decent amount of playing time in the 2012-13 playoffs.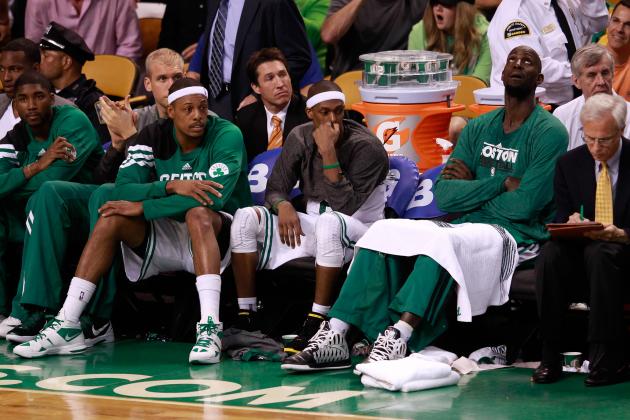 Jared Wickerham/Getty Images

Both Paul Pierce and Kevin Garnett enjoyed great regular seasons for the Celtics, but each of them had their struggles in the postseason.
Pierce was particularly bad, shooting just 38.6 percent from the field in the playoffs while Kevin Garnett started very strong up until the final series against the Heat, where he averaged just 13 points and six rebounds in the last two games of the conference finals.
With bigger gaps in between games this season, Pierce and Garnett will be better rested when the playoffs roll around. Boston cannot allow their stars to fall apart like they did last year, so expect them to sit out during blowouts in the regular season.
Mike Ehrmann/Getty Images

Boston's bench took a huge blow on December 17, when Jeff Green was diagnosed with aortic aneurysm. The injury caused Green to miss the entire season for the green and white, making their second unit one of the weakest in the conference.
Green has averaged 13.9 points per game and 5.5 rebounds per game in his career and is also able to play either forward position. He'll most likely be the back-up small forward next season, but could see time at power forward if the C's offense is struggling.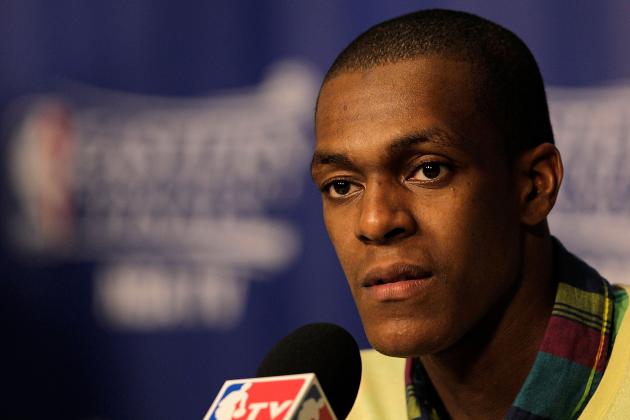 Mike Ehrmann/Getty Images

Besides LeBron James and Kevin Durant, Rajon Rondo was the best postseason performer in 2012. The point guard out of Kentucky improved every series and was almost unstoppable when the Celtics faced Miami. In the conference finals, Rondo averaged 20.9 points per game, 11.3 assists and 6.9 rebounds and played exceptional defense.
If Rondo continues to play this well, there is no reason he shouldn't be considered the best point guard in the league. Chris Paul did a great job in Los Angeles last year, but was still not as good as Rondo last spring.
The sky's the limit for Rondo, and the Celtics are very fortunate to have him.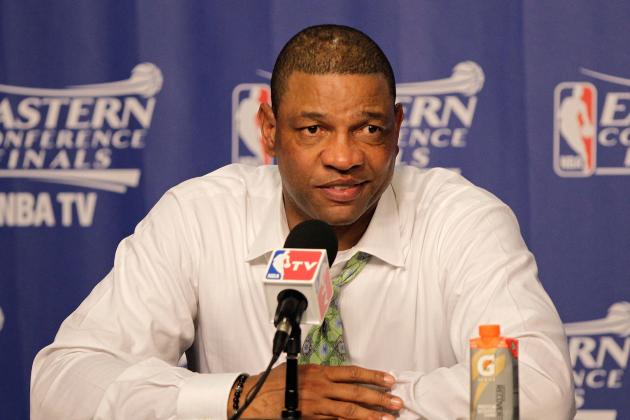 Mike Ehrmann/Getty Images

While Miami may have the better players, Boston still has the better coach. Rivers gets the best out of all his players, and has shown that with how good Rajon Rondo, Avery Bradley and Brandon Bass have become under him.
Another thing Rivers does well is create good chemistry with his teams. Everyone's roles are clearly defined and there's rarely any problems with players complaining about possessions.
It's no surprise Rivers has been discussed for coach of the 2016 U.S.A. Olympic team, as he does such a great job dealing with superstars.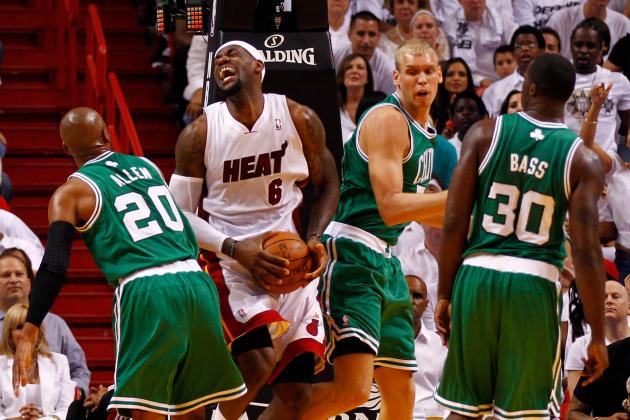 Mike Ehrmann/Getty Images

Unlike last season, Boston is expected to make it past the second round of the playoffs. Last year the C's only had home-court advantage in the first round and were fortunate they were able to face the Sixers in the following series.
Boston should finish second in the Eastern Conference in 2012-13 and should have an easier time reaching the conference finals.
While the Heat will be a very tough opponent, anything is possible and the Celtics showed last year they could compete with such a talented team.