20 Ways Andrew Luck Can Warm Up to Indianapolis Colts Fans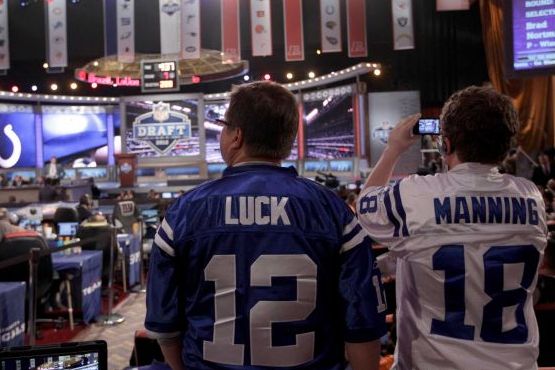 It's hard to imagine a city welcoming a professional athlete more enthusiastically than Indianapolis has already embraced Andrew Luck.
Colts fans have been gushing over the prospect of landing the young quarterback ever since Peyton Manning missed his first career game last September, and now that their dream has finally become a reality (after first watching their team's entire roster get decimated in anticipation of his arrival, mind you), the Andrew Luck lovefest will only intensify in Circle City as the No. 1 pick's career officially begins.
Just because Indy is enamored with its shiny new franchise player now, however, doesn't mean it will be forever, and if Andrew Luck doesn't hold up his end of this seven-figure, multi-year bargain, Colts fans may end up calling for his dismissal just as loudly as they did his selection last week.
Fortunately for Luck, there are plenty of things the 22-year-old can do in his first few seasons to try and prevent that from ever happening, and with the substantial head start he already has in this process, staying in the good graces of the legion of supporters the nation's best prospect just inherited really shouldn't be that hard.
Just in case you needed it, Andrew, here's a small sample of just those very things.
Begin Slideshow

»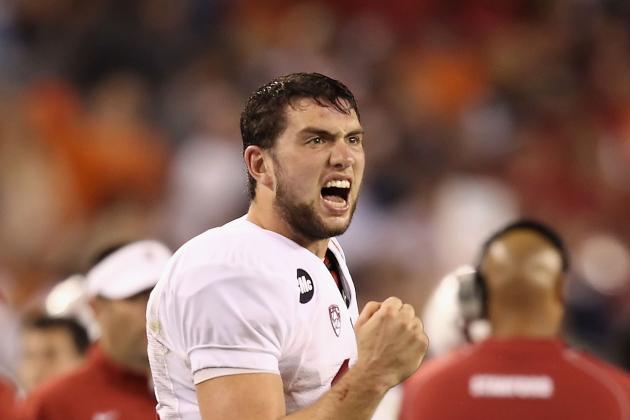 Christian Petersen/Getty Images

Colts fans want you living, eating and breathing professional football, Andrew Luck. That's what Indy fans are used to seeing in their star quarterbacks and that's part of the reason you appeal to them so uniquely.
Prove you're just as big a football nerd as that playbook junkie Peyton Manning, and Colts fans will love you forever.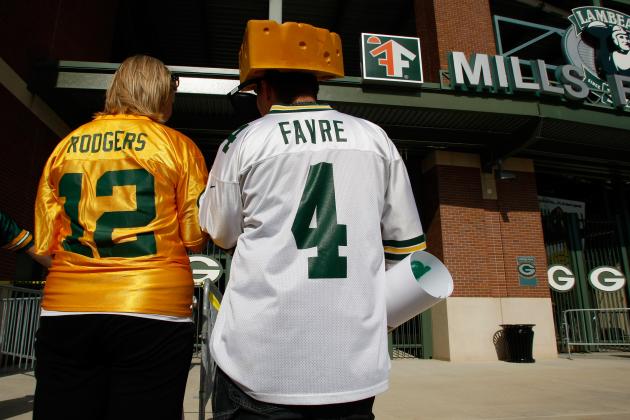 Scott Boehm/Getty Images

Nobody said following a legendary franchise quarterback like Peyton Manning was going to be easy, Andrew, but that doesn't mean it can't be done. Steve Young and Aaron Rodgers pretty much laid the blueprint for how to do this right, and guess what? Neither of them came out of college looking nearly as capable of overcoming the challenge as you did last weekend.
Just keep saying all the right things (particularly in regards to your beloved predecessor), perform when your time comes, and you'll do just fine.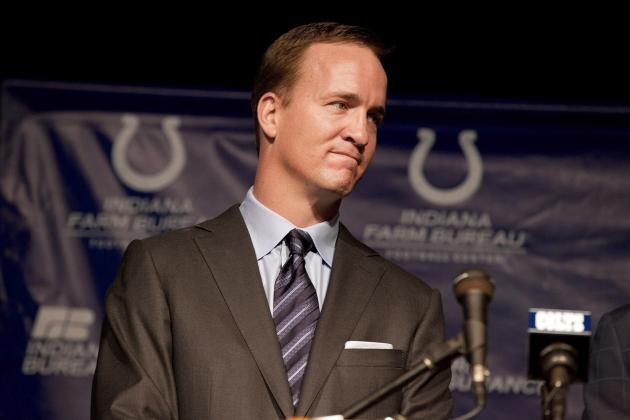 Joey Foley/Getty Images

Never take credit for anything, ever. Colts fans like a quarterback who'll win a game for you then spend the next hour trying to convince you it was someone else you should be thanking instead. Be the best player on the field, of course, and carry your team to victory any chance you get, just don't accept any of the praise showered your way afterward, even when you deserve it.
Maybe work on your southern accent a little too. A little "aw shucks" every now and then never hurt anybody after all, now, did it?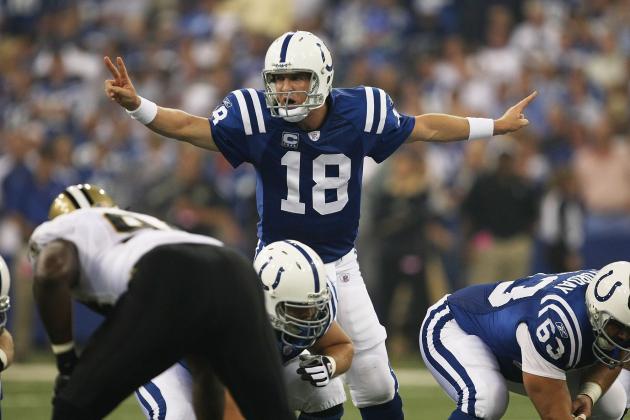 Jonathan Daniel/Getty Images

Not that you should go out of your way to emulate Peyton Manning, but Manning did make a steady habit out of calling audibles at the line of scrimmage, Andrew, and Colts fans loved him for it. You do the math.
This one should be particularly easy for a talent with your skill set anyway, as the pre-snap reads you displayed in college were the single biggest difference-maker in securing your status as one of the most elite prospects in the history of the draft, and if that cerebral presence carries on to the next level, it will translate into long-term, widespread support.
Rick Stewart/Getty Images

This just goes hand in hand with maintaining that mental edge we talked about and, yes, it's no coincidence Peyton Manning used to do the same exact thing on a regular basis when he was running the show in Indianapolis for so many memorable years.
Does stealing a free five yards every now and then somehow make you an effective NFL quarterback? Of course not.
However, little things just like this can be what separates the great ones from the good and the more often you engage in them, the more often Colts fans will be reminded they have someone special at the helm.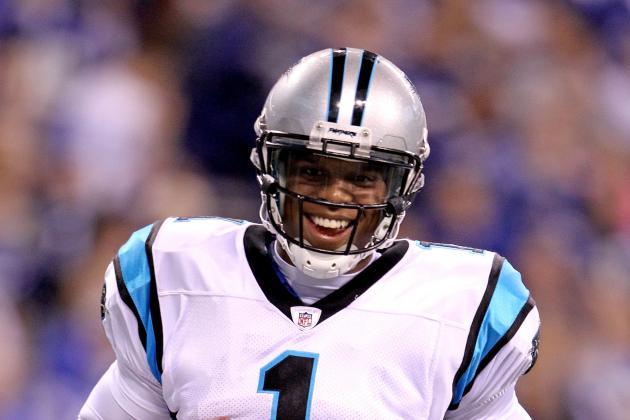 Andy Lyons/Getty Images

Now that you've finally reached the pros, Andrew Luck, it's important the goals you set for yourself are befitting a talent of your stature. Why not strive to break a record if you can? Though you're probably sick of hearing it by now, Peyton Manning set a record or two while he was a Colt, and just last year, the Panther's Cam Newton broke several rookie records after going No. 1 overall.
You know who else likes to set records, though? You do. You broke plenty of them at Stanford (including ones set by John Elway) and finished as the winningest QB in school history.
A similar performance in the pros will have Colts fans giddy with pride.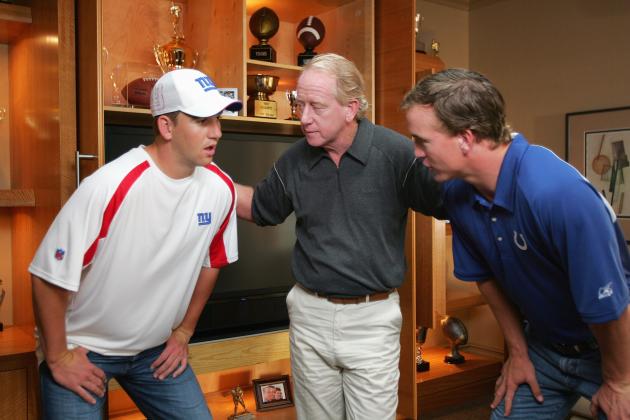 Ezra Shaw/Getty Images

Any franchise quarterback would leave some pretty big shoes to fill after changing teams, but in the case of Peyton Manning, the footprints extend well beyond the playing field. Tough luck, Andrew.
If you really want to make this transition easier for Colts fans, your side-career as a lovable TV pitchman needs to begin as soon as possible. Only pick genuinely funny commercials to star in, and never let the publicity interfere with your on-field performance no matter what.
Also, get in good with Lorne Michaels right away. Colts fans will thank you later.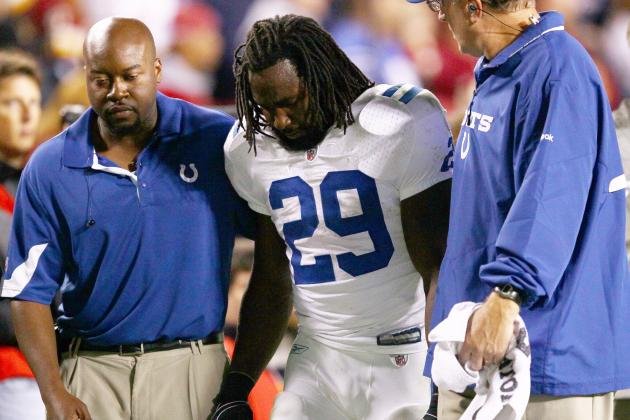 Win McNamee/Getty Images

Obviously, this one just goes without saying, but injuries remain an especially sensitive topic for fans in Indianapolis and it's important you know that going in, Andrew.
Colts players have been notoriously injury prone over much of the last decade (merely mentioning the name "Bob Sanders" could start a fistfight in Indianapolis still to this day), and if local fans ever get the impression you're just another talent tease who looks great on paper but never actually plays, the wave of popularity you're riding today will dissipate in an instant.
Make sure it never comes to that.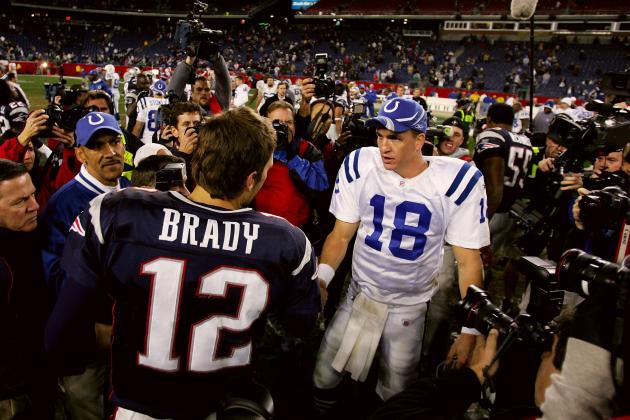 Travis Lindquist/Getty Images

Colts fans never rallied around Peyton Manning quite as passionately as when he was playing Tom Brady and the New England Patriots, and if you're serious about wanting to rekindle that excitement in the hearts of Indy's faithful, Andrew, you'll find a Tom Brady of your own and fast.
The Manning-Brady rivalry wasn't just good for Colts fans, however, it was good for football. So if you and another young quarterback are able to continue that tradition of consistently epic gridiron battles for a new generation, it won't just be Colts fans that support your efforts either.
(Feel free to share this message with Robert Griffin III, Cam Newton and Andy Dalton, too.)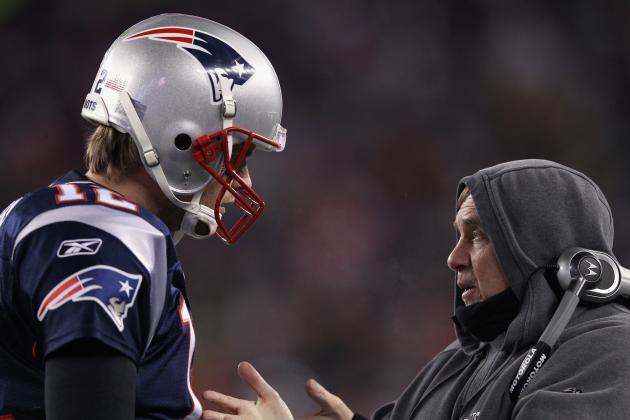 Elsa/Getty Images

Even though Colts fans will be anxious for you to start a new rivalry, Andrew, that doesn't mean the existing one has to die entirely just because Peyton Manning skipped town. The drama between Indianapolis and New England is bigger than any one player, and as long as Bill Belichick and Tom Brady are the faces of the franchise from Foxboro, Colts fans will retain a healthy desire to see their former nemeses falter in every game they play.
You probably won't have an opportunity to satisfy that desire this season (unless you make the playoffs), but at some point you're bound to get your chance. Make the most of it, and Colts fans will rejoice.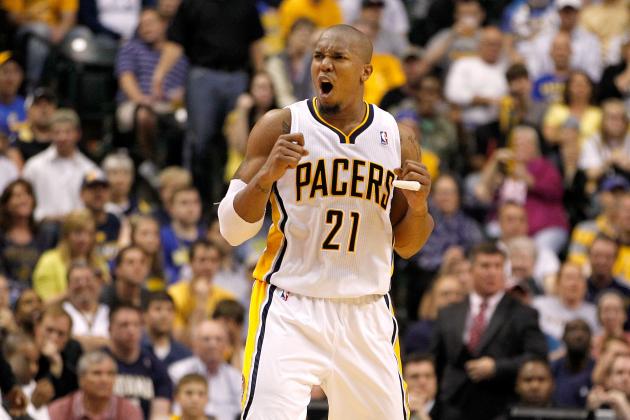 Gregory Shamus/Getty Images

You might be giving up the sunny skies of California in order to get there, Andrew, but Indiana has become a Mecca for big-name sporting events over the years, and that's something to be excited about.
The Indiana Pacers are just now embarking on a heavily anticipated NBA playoff run, for example, while the Indianapolis 500 auto race has been among the biggest spectacles in sports for an entire century. For a young potential superstar like yourself, those aren't just fun little leisure activities to partake in, they're opportunities to prove to Hoosiers that you're just as invested in the community as it is in you.
Treat them as such and you'll reap the benefits later.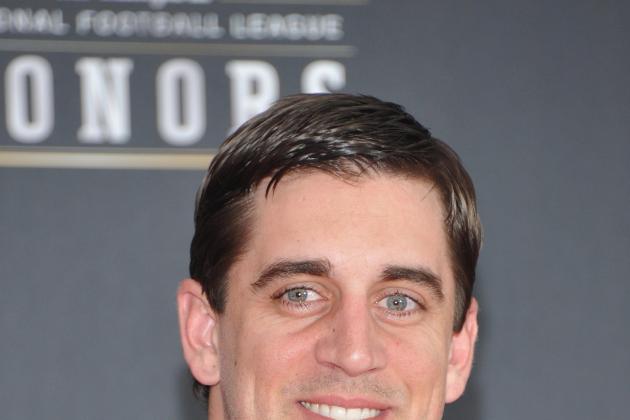 Mike Coppola/Getty Images

Anything that keeps your name in the national spotlight will pay huge dividends back home, Mr. Luck, and with all the hardware you'll have the opportunity to earn in even the early stages of your career, there's no doubt Colts fans already have your name penciled in to snag at least one of them. Rookie of the Year? Offensive Player of the Week? Most Valuable Player—at some point?
Any will do just fine, as long as it helps confirm to your fanbase that you were worth the high pick the team used to obtain your services, the effort will be well placed.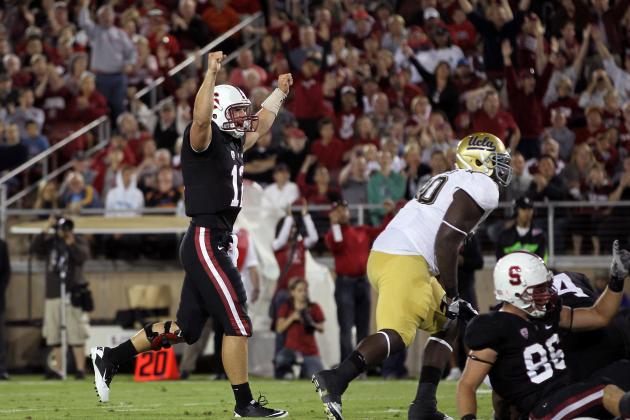 Ezra Shaw/Getty Images

Even with all the hype surrounding your pro-ready abilities, Andrew Luck, Colts fans know to be patient with your progress. They will, however, expect to at least see glimpses of the player you'll eventually become during your rookie campaign, and there'll be no easier way for you to accomplish this than by turning one guaranteed loss this season into an adrenaline-fueled, last-second win.
All the great NFL quarterbacks get that way by winning close games, and if you can show Colts fans you have what it takes to get the job done when it matters most, they'll trust you can do it again for them moving forward.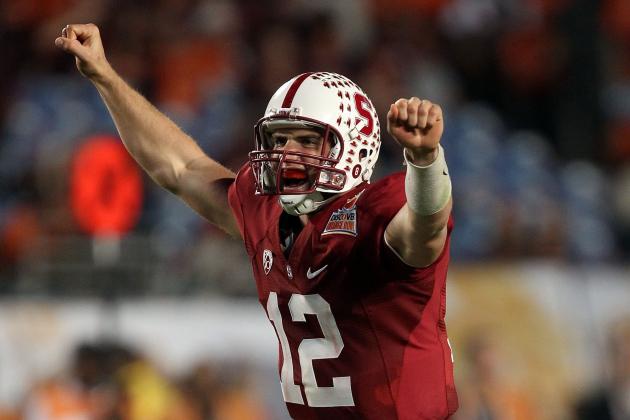 Streeter Lecka/Getty Images

A comeback victory will probably be easier to pull off, but what just might excite Colts fans even more this season, Andrew, is a totally meaningless statistical blowup that shows off your massive potential. Just look at Cam Newton, whose rookie season with Carolina last year included a string of four wins in five games but will always be remembered more for the young star's individual performances (4,000 passing yards and 35 total touchdowns) than for any wins he helped produce.
Colts fans want to be excited about their future. Big numbers from their new star player—perhaps more than anything else, within reason—would quickly accomplish just that.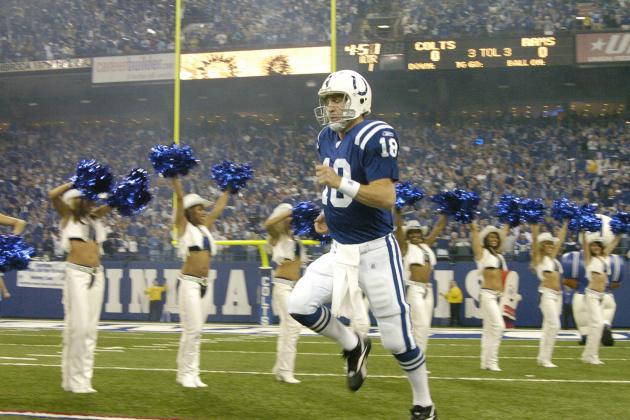 A. Messerschmidt/Getty Images

Another standard set by Peyton Manning that you'll unfortunately be expected to live up to, Andrew, is to elevate your game in prime time. Manning won over 70 percent of his prime-time games as a Colt and joins the Denver Broncos this season with a career record of 11-3 on Monday Night Football.
Colts fans are used to seeing their team win these games, and if Indy ever improves enough to actually land a few of them on their schedule again, you can really score some bonus points with the home crowd by turning them into victories.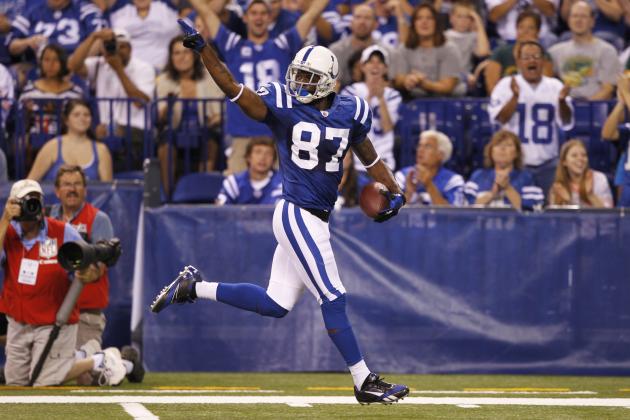 Joe Robbins/Getty Images

If it weren't for that big-eared loudmouth Spike Lee could never play nice with, Reggie Wayne might be the most popular Reggie in the state of Indiana. Heading into this offseason, fans expected Wayne to flee the team almost as much they did Peyton Manning, but he chose to stay anyway, even though it meant playing beside a rookie quarterback and even though the 33-year-old has only so many years left to win another title.
Nobody's expecting you to grant Wayne that lofty wish (though it's entirely possible), Andrew, but Colts fans will surely appreciate anything you can do to reassure the All-Pro wideout he made the right decision to stay.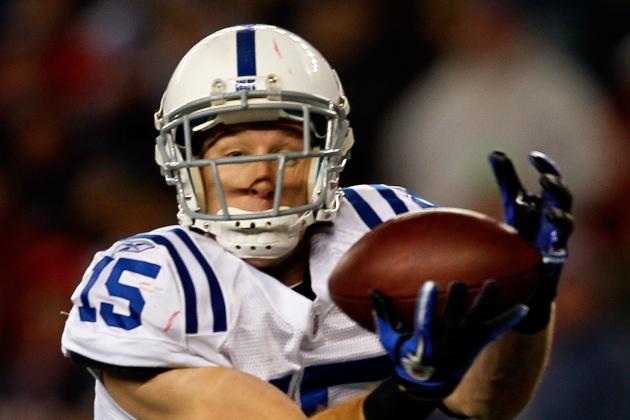 Jim Rogash/Getty Images

One surefire way to identify an elite quarterback in today's NFL is to measure the success of his receivers. Great quarterbacks make their receivers play better, period.
Look at the breakout season Jordy Nelson had in Green Bay last year, or the way Victor Cruz took the league by storm with the Giants. Look at how different Randy Moss plays depending on his QB—or Steve Smith, for that matter. Peyton Manning? All he did was introduce the world to Dallas Clark, Pierre Garcon, Jacob Tamme, Austin Collie, Blair White and Brody Eldridge.
Get Colts fans talking about some guy they never heard of, Andrew, and you'll know you're doing something right.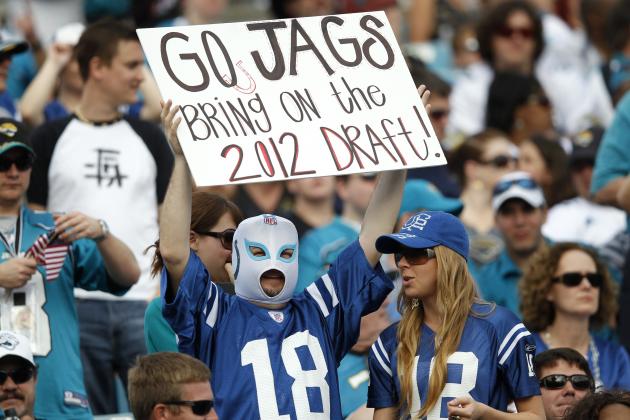 Joe Robbins/Getty Images

Three teams were secretly hoping Indianapolis wouldn't finish last in 2011 more than anyone else and with good reason: Peyton Manning owned the Jaguars, the Texans and the Titans for a decade straight and the notion of spending another 10 years bowing to Manning's successor just seems downright cruel. Oops.
Use that fear to your advantage and you just might make good on the threat, sending Colts fans into an absolute frenzy in the process. Houston, Jacksonville and Tennessee fans? Now that's another story.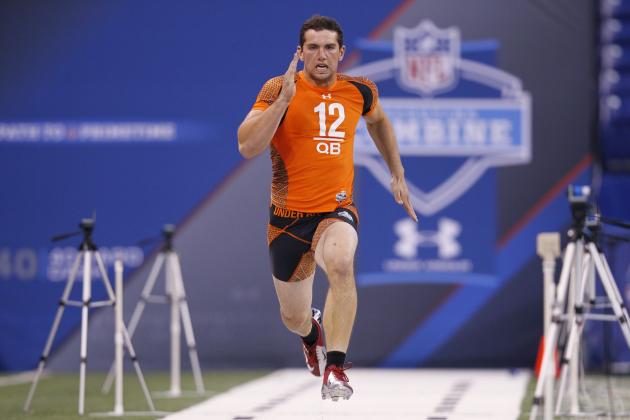 Joe Robbins/Getty Images

Despite the immense pressure you face trying to follow the great Peyton Manning, Andrew, there is one key aspect of the position in which you already hold a distinct advantage over your superstar predecessor: mobility.
Peyton Manning was a statue behind the line of scrimmage, and even though his reluctance to effectively scramble rarely translated into sacks, the future Hall of Famer's inability to extend plays does represent—however small—a noticeable flaw in his otherwise flawless game.
Utilizing this prowess will not only help distinguish yourself from the man you're trying to replace, it will win you plenty of support with your fanbase along the way.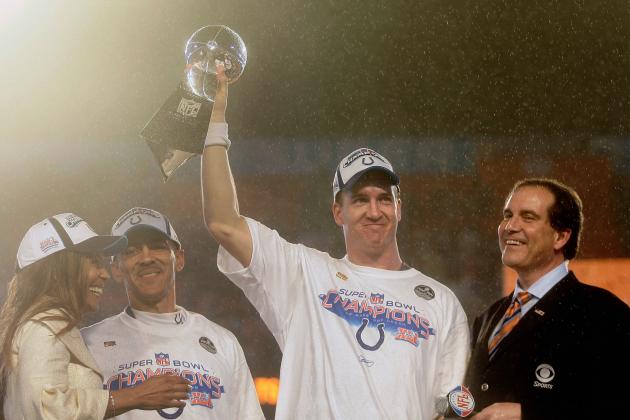 Donald Miralle/Getty Images

There's no sense in denying it: Being drafted in the position you were, under the circumstances you were, in the era that you were, Colts fans are expecting you to win a championship at some point, Andrew Luck, and the more of them the better.
It's not just Colts fans who expect this, either.
If NFL history has taught us one thing about quarterbacks, after all, it's that winning the big one is considered necessary for your career to seem complete. Super Bowls are all that matter in this day and age. Had Peyton Manning not won himself a title five years ago, the transcendent field general probably never would have landed the $100 million contract he did six weeks ago and probably wouldn't still be in the conversation of the best players to ever grace the field, which today he certainly is.
The good news?
If you're even half as good as they say you are, this challenge should be as easy as watching hair grow. Hell, you might even win two.
(Colts fans would like that last part in writing, just for the record, and will be anxiously awaiting delivery.)