2012 NFL Free Agency: 10 Teams with the Most Cap Money to Spend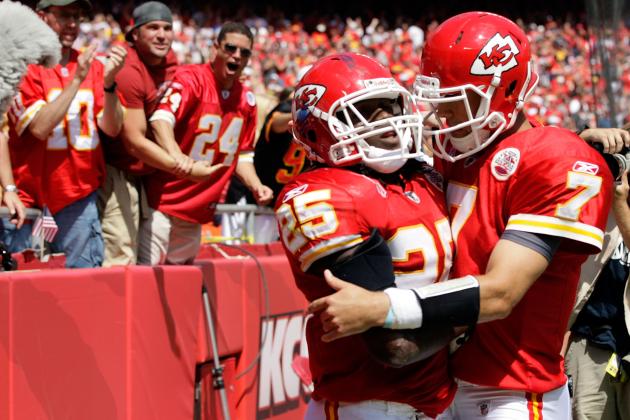 Jamie Squire/Getty Images

The NFL offseason is here, and each team is looking for ways to improve their team whether it be through the NFL Draft or free agency.
Fans are looking forward to getting a normal offseason after last year's fiasco with the lockout. There is an excellent free agent class out there and many intriguing story lines that we'll all be following as the offseason unfolds.
What is key now is who has the money to spend.
Which teams will have the salary cap flexibility to bring in the big name talent to take their teams to the next level?
It is important to remember that these salary cap numbers are projections right now. It is hard to lock down an accurate number at this point. However, we have a good idea of who will have the most money to spend.
Here are 10 teams with the most cap money to spend this offseason.
Note: All cap projects in this article are based off of numbers from footballoutsiders.com.
Begin Slideshow

»
Jim Rogash/Getty Images

Projected Cap Space: $30 Million-$35 Million
The Buffalo Bills found themselves at the bottom of the AFC East after a hot start to their 2011 campaign.
Now they head in to the offseason with plenty of money to spend. Their biggest free agent is their top receiver Steve Johnson. Johnson has been a productive weapon for the Bills, but has shown some serious maturity issues on and off the field.
Buffalo has a lot of holes to fill on this roster.
Their offense has improved over the years, but many still aren't sold on Ryan Fitzpatrick as the long-term solution at quarterback. Their biggest need lies in their run defense. They were 28th in the league and will need to strengthen up that front seven if they hope to improve in 2012.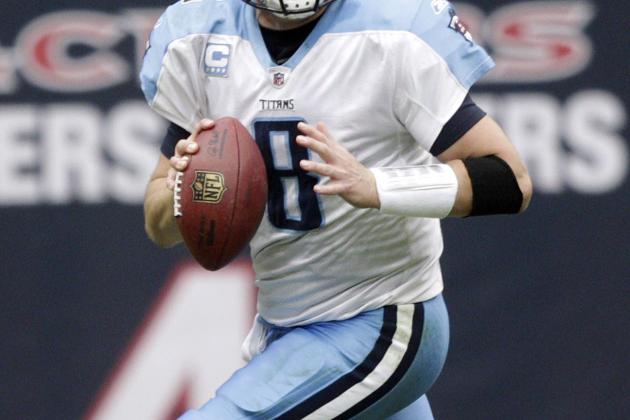 Bob Levey/Getty Images

Projected Cap Space: $30 Million-$35 Million
The Tennessee Titans came very close to a playoff berth with a 9-7 record.
This was incredibly surprising the poor season that their star running back Chris Johnson had. He has easily been their most dangerous weapon over the past few years, but his stats dropped off considerably in 2011.
The Titans were solid across the board in passing offense and passing defense.
It appears that Jake Locker can be the future for the Titans, but Matt Hasselbeck also showed that he still has a little left in the tank with their win over the Houston Texans in Week 17.
The Titans were ranked 24th in rushing defense. That is an obvious weakness that could be attended to during the offseason. Tennessee should have plenty of money to spend on their front seven and help get their defense to the next level.
If Johnson can bounce back next year, the Titans could be a legitimate playoff contender.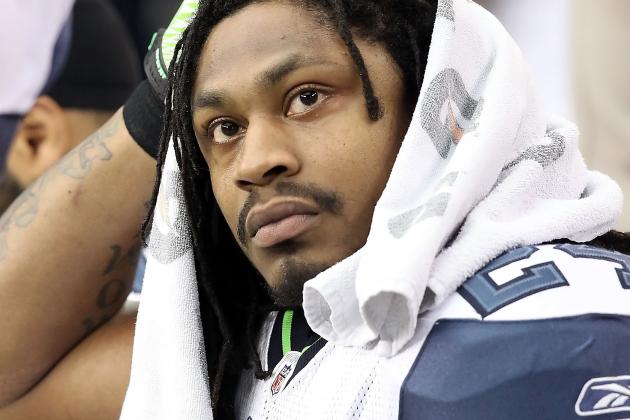 Christian Petersen/Getty Images

Projected Cap Space: $30 Million-$35 Million
The Seahawks were another surprise in the 2011 season.
Even though they only finished 7-9, this should be considered an accomplishment based off their roster. They have had some young stars breakout on both sides of the ball that should give Seahawks fans hope for the future.
Their big free agent of the offseason is running back Marshawn Lynch.
Lynch was a monster for the Seahawks down the stretch in 2011. He was a key contributor as he ran for 1,204 yards and 12 touchdowns. I imagine the Seahawks will be looking to bring him back if the price is right, but the spending shouldn't stop there.
Seattle needs a quarterback. This year's free agent class has plenty of serviceable passers, and the draft class is talented as well. The first place to spend for the Seahawks should be a quarterback for the future.
If they can get a legitimate passer, they could make some noise in the NFC West next year.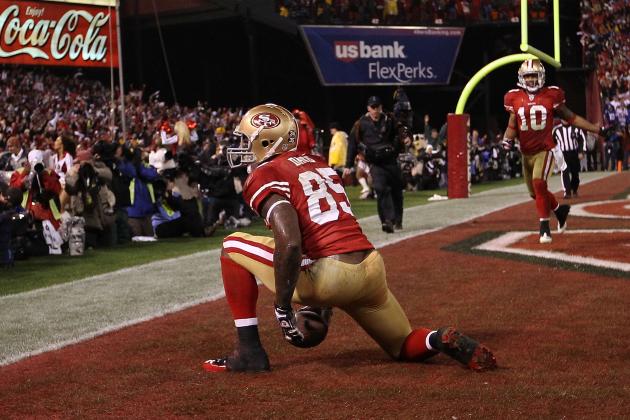 Ezra Shaw/Getty Images

Projected Cap Space: $30 Million-$35 Million
The San Francisco 49ers' magical turnaround season was halted in heart-breaking fashion in the NFC Championship game.
Kyle Williams fumbles two punts and the New York Giants took advantage. As we all know, they went on to win the Super Bowl.
The 49ers fortunately head in to the offseason with some of the most cap space in the league. They will have the opportunity to improve their team and get right back in to the mix for an appearance in next year's Super Bowl.
The 49ers first decision will be on quarterback Alex Smith.
Smith had the best year of his career in 2011 including a heroic performance in the playoffs against the New Orleans Saints. However, he went back to his old ways in the NFC Championship game and was unable to carry the 49ers to a championship.
The 49ers will likely re-sign Smith and look to give him some more weapons on offense. He already has Vernon Davis and Michael Crabtree, but a third receiver would do wonders for Smith.
Otherwise, they could save that cap space to lock up some of the great young talent they have on defense.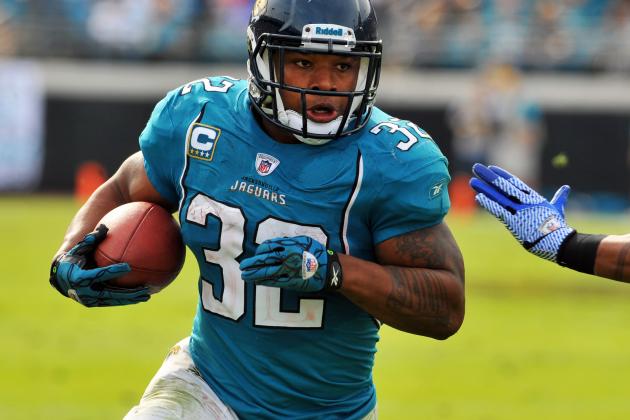 Al Messerschmidt/Getty Images

Projected Cap Space: $45 Million
The Jacksonville Jaguars are undergoing some major organizational changes.
They will have new ownership and a new head coach in Mike Mularkey. While this may be a good move for the future, they will need to make some moves on the field if they plan on improving on their 5-11 record.
The Jaguars drafted Blaine Gabbert in last year's draft in hopes that he would be their quarterback for the future. He didn't pan out quite like they had hoped, and it is tough to tell how long Jacksonville will stick with him.
Jacksonville's defense was still tough as they ranked in the top 10 in both passing and rushing. Maurice Jones-Drew was once again one of the best running backs in the league.
It is clear that the passing attack is where the improvement must occur. Whether it is adding a quarterback or giving Gabbert weapons at receiver, the Jaguars must be better than dead last next year.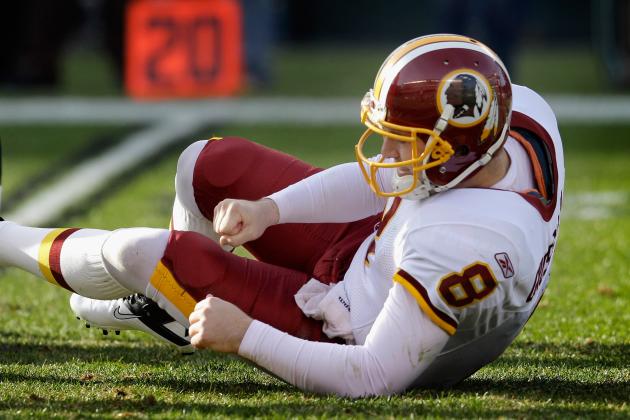 Rob Carr/Getty Images

Projected Cap Space: $45 Million-$48 Million
The Washington Redskins have always been known to make drastic moves in order to get back in to contention in the NFC East.
Obviously, so far most of those moves have not panned out.
The Redskins finished 5-11 in 2011. It is clear that they desperately need a quarterback. Neither Rex Grossman nor John Beck is the answer at quarterback for Washington.
The Redskins have the sixth overall pick in the draft this year, and many have suggested they may be in the market for Robert Griffin III if he is still available. We have also heard rumors that they will be involved in the Peyton Manning sweepstakes once he is released from the Colts.
Getting a quarterback is the first step for Washington, but they have other holes to fill. Their running game was mediocre, and their defense needs some tuning up.
I imagine the quarterback will be the first thing the Redskins turn to this offseason, but they have plenty of money to spend improving the entire roster.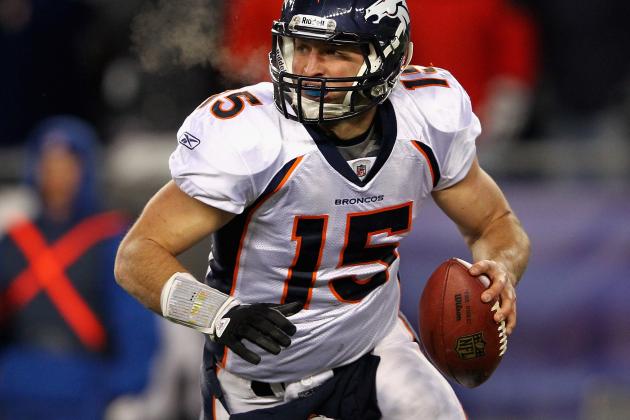 Al Bello/Getty Images

Projected Cap Space: $50 Million
The Denver Broncos were able to capture plenty of headlines this year with the emergence of Tim Tebow as one of the most polarizing figures in the NFL.
Now heading in to the offseason, the Broncos have tons of money to spend. The big problem is deciding which direction they want to take their team.
Tebow will go in to next year as the starter, but it is clear that head coach John Fox and team President John Elway are not sold on him. There are plenty of quarterbacks out there that it is possible they snag up a veteran free agent or draft a young arm. If they do, their free agent signings may be more suited to play in a more traditional offense.
Very few believe that the offense the Broncos ran in 2011 can last.
Tebow will have to make strides as a traditional passer if he hopes to last in the NFL. If he does, then the Broncos should be loading up weapons for him to use. Personally, I believe a great pass-catching tight end would do wonders for Tebow.
The Broncos were one of the most interesting stories of the 2011 season and will continue to be in to the offseason.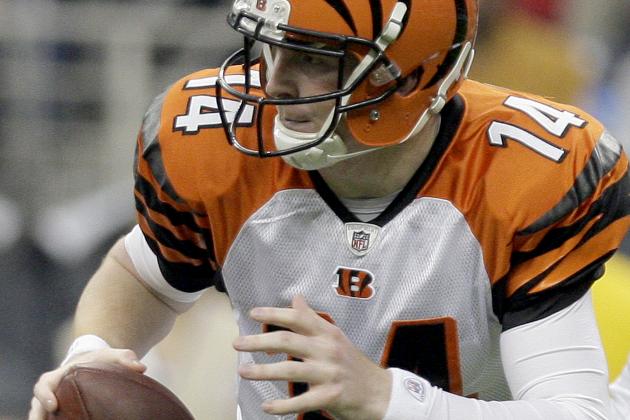 Thomas B. Shea/Getty Images

Projected Cap Space: $60 Million
The Bengals were another great turnaround story in 2011.
Their first-round draft picks, Andy Dalton and A.J. Green, led to a whole new look on offense. The Bengals' defense ranked top 10, and it led to a playoff appearance. Even though it was a first-round exit, the Bengals have made great strides.
They are now in great position to take their team to the next level.
The Bengals could use to continue to add weapons on offense. We saw that when Green went down a few times this season, the offense was clearly weakened.
There are plenty of receivers on the free agent market, and I believe that Bengals should pursue one to match up alongside Green. The running game could used to be revamped with Cedric Benson now a free agent.
Cincinnati has a great base to build off of, but these next moves with this cap space will be crucial to their long-term success.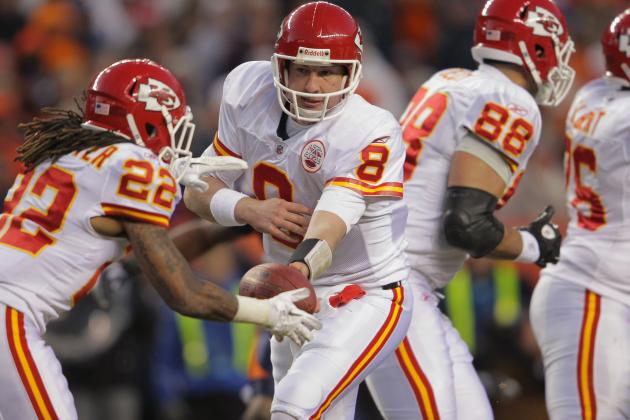 Doug Pensinger/Getty Images

Projected Cap Space: $60 Million-$63 Million
The Kansas City Chiefs are going to have a lot of work to do this offseason.
We saw them lose star running back Jamaal Charles early in the season. Then quarterback Matt Cassel suffered a hand injury that may impact the rest of his career. Now they head into the offseason with their No. 1 wide receiver Dwayne Bowe hitting the free agent market.
The Chiefs finished the season with Kyle Orton as their starting quarterback.
Orton is a free agent as well, but may be a player worth pursuing as a place holder to see where Cassel stands or as they groom another young quarterback from the draft. The Chiefs are a few years away from being a contender, so Orton is a solid fit.
They'll have to find a replacement receiver if they do not re-sign Bowe as that'll be a huge hit to whichever quarterback they roll out as their starter in 2011.
The Chiefs were 26th in rushing defense last year and could use some big bodies up front. They have some talented young players, but will need to continue that growth to be a threat in the AFC West.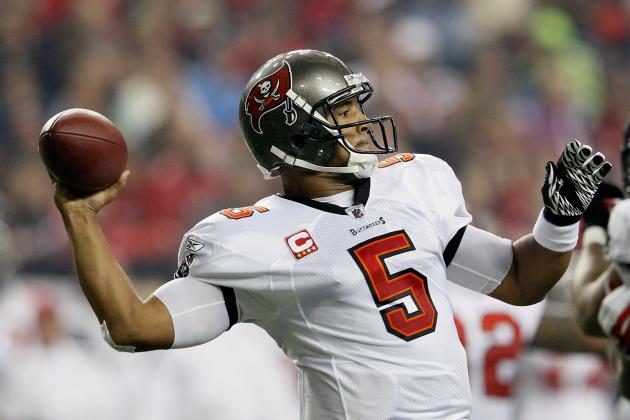 Kevin C. Cox/Getty Images

Projected Cap Space: $60 Million-$65 Million
The Tampa Bay Buccaneers were a great surprise in 2010 with the emergence of LeGarrette Blount and Josh Freeman.
The defense appeared to be on the rise, and it looked as if the NFC South was going to get that much deeper. However, everything fell apart in 2011.
Both Freeman and Blount struggled while the defense was brutal. They were the worst rush defense in the league and ranked 21st in opposing passing yards.
The Buccaneers have a new head coach and need to begin the rebuilding process immediately. Many mock drafts have Tampa Bay taking Trent Richardson to help out that rushing attack. Richardson and Blount could theoretically be one of the most powerful rushing duos in the NFL.
If Freeman can continue to improve, that offense could easily bounce back.
The money needs to be spent on defensive free agents. The Buccaneers need to bring in some veteran game-changers that can help mentor some of the young talent they currently have. I don't think they are too far from their 2010 season, but they will need to spend wisely.
Fortunately for them, they have more room for mistakes than anyone else in the NFL.