Los Angeles Dodgers: 5 Biggest Concerns Heading into Spring Training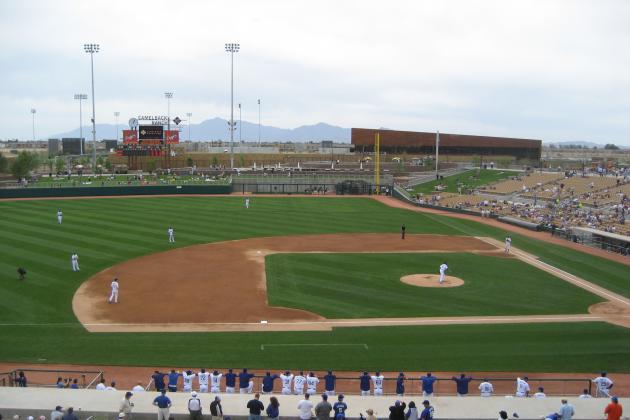 The 2012 Los Angeles Dodgers season is upon us, whether we are ready for it or not. Pitchers and catchers will be reporting to camp on February 21st, and by February 28th the whole team will be working out together under the Arizona sun.
2011, as all baseball fans know (whether they reside in Los Angeles or not), was a year of turmoil for the Dodgers. Issues off the field, from the tragic beating of a Giants fan on opening day to the blatant lack of money Frank McCourt never had weighed, heavily over the players, fans and stadium all season long.
Once one looks passed the seasons NL Cy Young Clayton Kershaw and NL MVP Matt Kemp had (arguably the best year for a pitcher and offensive player in the history of the franchise), the rest of the team was very consistent...with their floundering.
The beauty of baseball, as true followers of the game know, is that with the coming of spring training comes a new hope for all 30 clubs across the country. Just ask the 2008 Tampa Bay Rays.
The 2012 Dodgers and their fans have plenty to be excited about. However, they also have a few things to be concerned about.
Here are the Dodgers' five biggest concerns heading into spring training.
Begin Slideshow

»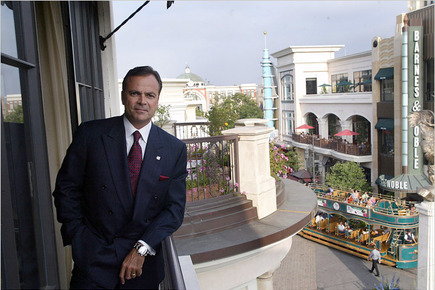 Whenever discussing the Dodgers, it is impossible to not start with (or wind up at) the Pandora's Box that was once the owners suite. There was recently a story that said the field of potential owners had been cut down to only 10.
That's right, 10.
At what point do Dodger fans get a pool going regarding the date the ownership situation is finalized and a new owner is installed. Someone jump on this, put it on Facebook or something, please.
The unfortunate reality is that no matter how much Clayton Kershaw and Matt Kemp find themselves admired, talked about and praised this spring, the ownership uncertainty still exists. No matter how excited fans and the organization are for a healthy Andre Ethier and a full year of Dee Gordon, the ownership uncertainty still exists.
The farm system appears to be back at a level worth discussing at water coolers and little league games. A plethora of young arms, athletic outfielders and a couple power-hitting catchers give everyone interested something to smile about, until they realize the ownership uncertainty still exists.
My fingers are crossed everyday, hoping Joe Torre and Rick Caruso win the team and run with it. You should cross yours too.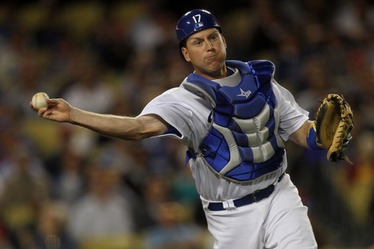 Whenever discussing baseball, regardless of the situation I find myself in, I always make sure to emphasize how important I see catchers being. Since the Steroid Era is behind us for the most part (everyone look over at Ryan Braun and shake your heads in disappointment) and offense has returned to a fairly normal level, teams find themselves in need of game managers, leaders and warriors—or catchers, as they are normally referred to.
Minus the glory years of Mike Piazza in Dodger Blue, the Dodgers have not had a truly special catcher (sorry Paul Lo Duca) in my lifetime, and I am 20. The lack of depth behind the plate has gotten particularly poor in recent years.
It looks so bad this season that, on Opening Day, A.J. Ellis will be catching Clayton Kershaw. Let that sink in, Dodger fans, then fight to hold those tears back.
Ellis is backed up on the depth chart by Matt Treanor, a salvageable backup if push comes to shove, but neither are anything to be excited about. The third man in the hole is Tim Federowicz, a prospect acquired from Boston last July who saw a little time in the show last fall and made the most of it.
Federowicz appears to have a bright future, but his youth and his spot on the depth chart are nothing to be excited about. As long as Ellis and Treanor are getting three or four at-bats a night, the team will not be successful. The Dodgers might as well just hit eight guys.
I love Clayton Kershaw. A lot. What Dodger fan doesn't at this point?
He was more electric last season in our beloved blue than anyone else ever had been. Every time he stepped out onto that mound, starting with his Opening Day gem, I was fixated to my TV.
The rest of the rotation last year, though, left much to be desired. The under performance of veterans like Chad Billingsley and Ted Lilly, coupled with the health issues of young guys like Rubby De La Rosa, left Dodger fans pulling their hair out all spring, summer and fall.
Coming into 2012, fans should be excited about the diamonds in the rough. Another Kershaw season (and a potential back-to-back Cy Young situation) is plenty alone to be excited about. The young arms like Nate Eovaldi, Kenley Jansen and Javy Guerra also have a lot of upside as well.
However, the back end of the starting rotation may be looked at as the worst in baseball throughout the summer, and the middle relief situation is (as it has been) an issue. The team has a couple of guys that will jump off the screen regularly, but a couple guys don't get it done during a 162-game campaign.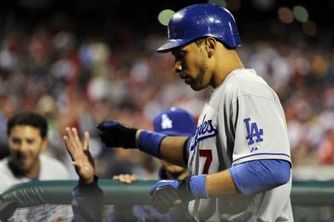 It's comforting to know that James Loney took his pitiful 2011 season to heart. In November, Loney was detained on suspicion of a DUI after crashing his Maserati into several cars on the 101 freeway in Los Angeles. What I took away, and still take away, from that story is how on earth Maserati thought it was okay to sell such a beautiful car to such an under-performer.
I guarantee you that Luke Walton isn't cruising around Playa del Rey in a Lambo.
Loney has been an underachiever his entire career. He is an average defensive first basemen, strikes out far too often, doesn't have nearly the power the position requires in 2012 and has some of the worst body language I have ever seen in any sport.
Loney hit a respectable .288 in 2011 (although he got hot at the end of the year and was ice cold as the team fell off during spring and summer) while recording 12 home runs and 65 RBI. Nothing special in my eyes. Backing him up on the depth chart is Juan Rivera, who must secretly be 55 by now.
The team has a slew of left field/first base guys in the minors that crushed the ball in 2011, and they have Jerry Sands (who had a few cups of coffee in the show last season) waiting for yet another opportunity.
Given the fact that they are several big steps away from winning the division, why not throw all their eggs in the basket, trot out a couple more young guys than they normally would and see what they've got. Instead, Dodger fans have to suffer through Loney all over again.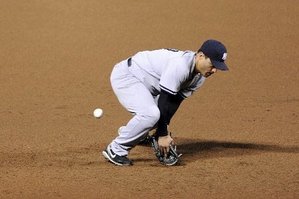 The title of this slide should have really been "The Inevitability the Offseason Moves Do Not Pan Out."
The Dodgers signed veterans Jerry Hairston Jr., Adam Kennedy, Aaron Harang and Chris Capuano this offseason. I'm not certain of this, but if I had to guess, I would assume that these four guys combined have played for all 30 organizations.
Why GM Ned Colletti felt that an already old, lethargic, middle-of-the-pack, underachieving franchise needed four journeyman veterans far past their primes is beyond me. Whether we as fans like it or not, we are stuck with it. Harang and Capuano are the end of your rotation, and Hairston Jr. is going to see some infield time fairly often if not regularly.
All four guys could a have decent to good season statistically and it still won't be enough to pull the sinking ship that was 2011 out from the depths of the NL West standings. So, as I said, the offseason moves won't pan out enough to satisfy fans (or new ownership)—that much is inevitable.
Everything the Dodgers do continues to leave me dumbfounded. If anyone has an explanation, please give me one. I'm out of theories.