Super Bowl 2012: 4 Reasons New York Giants Have Edge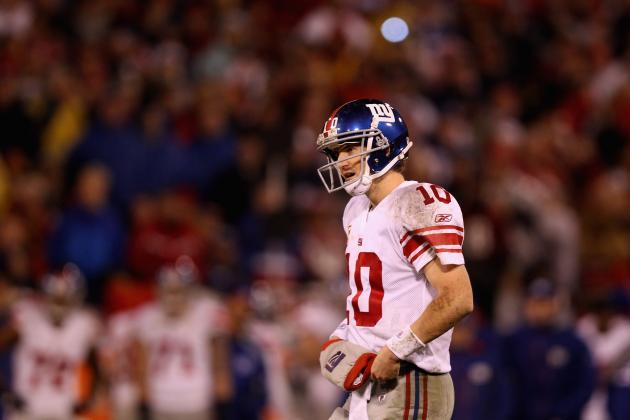 Ezra Shaw/Getty Images

When the New England Patriots and the New York Giants met in Super Bowl XLII, the Giants were not given a chance to win. Four years later, the roles have been seemingly reversed. As we approach Super Bowl XLVI, the matchups are beginning to favor the Giants.
Here are a few factors that I think will contribute to a dominating win by the New York Giants:
Begin Slideshow

»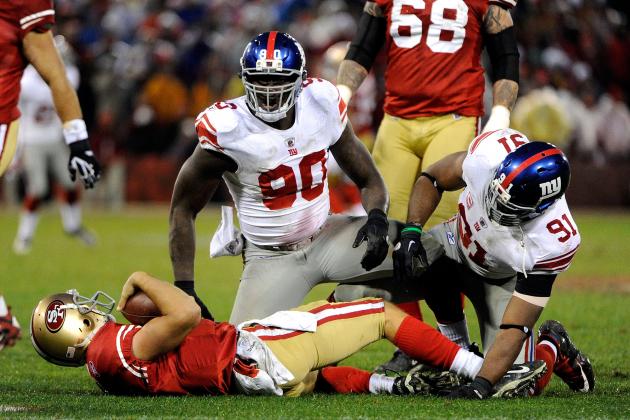 Thearon W. Henderson/Getty Images

In the 2011 season, the New York Giants played the strongest teams the NFL had to offer. The Giants faced off against the New England Patriots, New Orleans Saints, San Francisco 49ers and Green Bay Packers.
Despite a 1-3 record in these matchups, the Giants had opportunities to win each game. This season, the Giants have played the best offenses in the NFL and they've faced the best defense in the NFC twice.
These games have provided experience that cannot be measured on paper. It's an experience that has prepared them for Super Bowl XLVI.
The Patriots, on the other hand, had one of the weakest schedules in the NFL. They only faced off against two teams that finished with winning records. They lost both of those games. One of those teams was the Giants, who forced three Tom Brady turnovers in that game.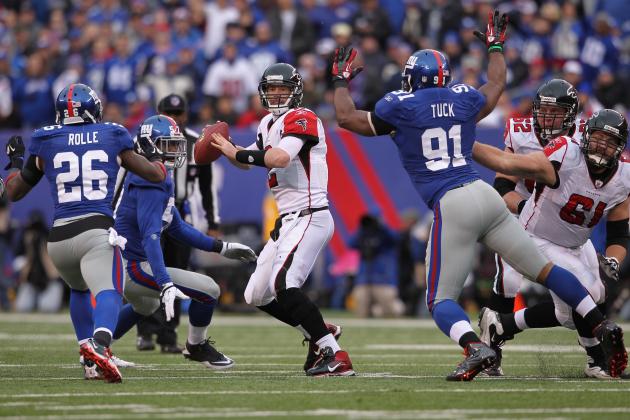 Nick Laham/Getty Images

The key to any defense is to put pressure on the opposing quarterback. There may not be a team in the NFL that does a better job of this than the New York Giants.
In 2011, the Giants were No. 3 in the NFL in sacks. Of the team's 48 sacks, 41.5 of those came from the defensive line.
This unit has a rotation that keeps them fresh throughout the game. They get pressure, they get sacks, and they force turnovers.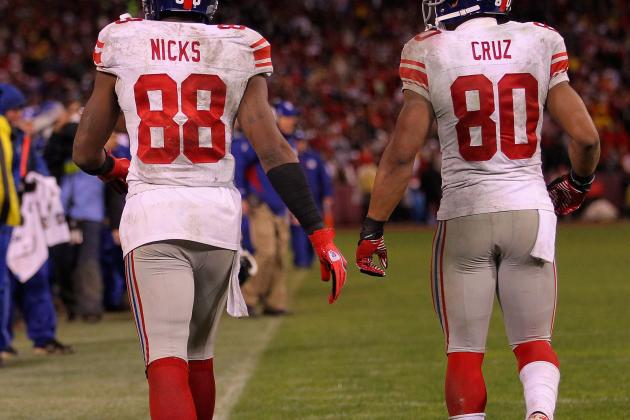 Doug Pensinger/Getty Images

With Victor Cruz and Hakeem Nicks, the New York Giants have two No. 1 receivers. It is debatable that the New England Patriots do not even have one.
These receivers had over 2,700 yards and 16 touchdowns combined in 2011. Each week, one of these two, sometimes both, made game changing plays.
They will be facing the NFL's No. 31 pass defense on Sunday. If New England thinks that Julian Edelman can match up against these two, it's going to get ugly fast.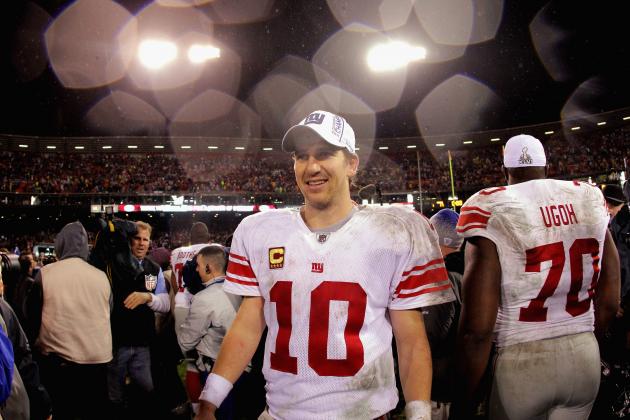 Doug Pensinger/Getty Images

Eli Manning has been playing like a man possessed. In his last four games, Manning has had a rating over 100 in three of those games. He has 11 touchdowns and just one interception over the same span.
At the beginning of the season Eli said that he considered himself an elite quarterback. Five months later, this elite quarterback will be going against one of the worst passing defenses to ever make it to the Super Bowl.
Looking at the match ups, Eli has an easier task going against New England than Tom Brady does going against the Giants.