NFL Playoff Predictions: Game-by-Game Predictions All the Way to the Super Bowl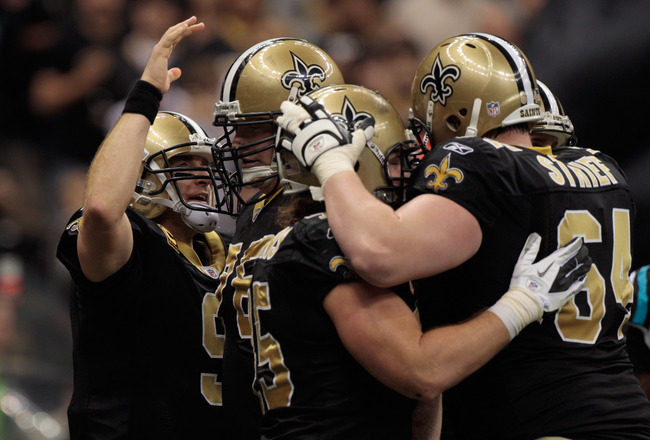 Chris Graythen/Getty Images
The 2011 NFL regular season has come to an end, and the road to Super Bowl XLVI will begin next weekend.
Can you believe it? It seems like just yesterday that we were gearing up for the training camp and preseason, as the lockout had just ended, and now look where we are—the playoffs are about to start.
In that spirit, I'm going to give you a game-by-game predictions of the playoffs all the way to the Super Bowl. Enjoy!
AFC Wild Card Round: Cincinnati Bengals vs. Houston Texans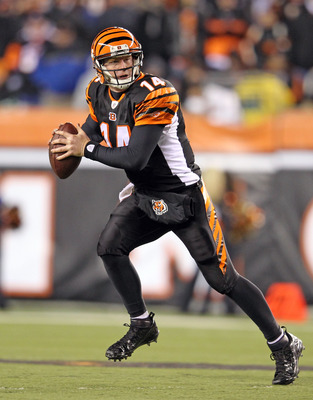 Andy Lyons/Getty Images
This is a very favorable matchup for Andy Dalton and the Cincinnati Bengals.
Many may want to cross the Bengals off, as they have such a young quarterback, but Dalton is playing like a seasoned veteran, and as long as he doesn't turn the ball over and gets the ball to A.J. Green, then the Bengals will be able to score points against anyone.
For the Houston Texans, I think this team is as pathetic as it gets—I'm sorry, but its true. Without a legitimate passer, the Texans will not be able to make it out of the first round, especially if Jake Delhomme starts instead of the injured T.J. Yates.
Prediction: Cincinnati 24, Houston 10
AFC Wild Card Round: Pittsburgh Steelers vs. Denver Broncos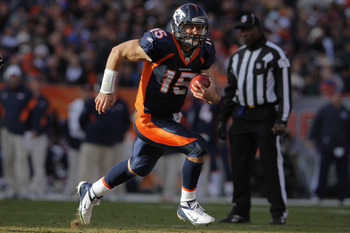 Doug Pensinger/Getty Images
It's Tebow Time; believe it!
Over the course of the last two months or so, I have been boldly predicting that the Denver Broncos will win a playoff game with Tim Tebow as their quarterback. Well, I am going to put my money where my mouth is and actually predict it—and I do believe it will happen.
I have zero faith in the Pittsburgh Steelers, as they will be without Rashard Mendenhall, who is done for the season with an apparent right knee injury. The Steelers need a productive running game in order to succeed, as their passing game is built off of it. Without Mendenhall, I do not see Isaac Redman or Mewelde Moore picking up the slack.
Prediction: Denver 20, Pittsburgh 10
NFC Wild Card Round: Detroit Lions vs. New Orleans Saints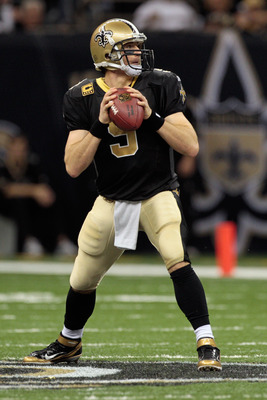 Chris Graythen/Getty Images
No chance the Detroit Lions will have no shot at winning this game. I guarantee it.
The New Orleans Saints come into next weekend averaging an incredible 34.2 points per-game, while the Lions defense is one of the most mediocre in the NFL, as they're allowing an average of 24.2 points per-game.
The Lions may be in the playoffs for the first time since 1999, but it will be a short visit, as this is not a favorable matchup for them.
Prediction: New Orleans 35, Detroit 21
NFC Wild Card Round: Atlanta Falcons vs. New York Giants
Jeff Zelevansky/Getty Images
It's time to start believing in the New York Giants, as they're white hot entering the playoffs and are playing as well as anyone is in the NFL.
Believe me, if Eli Manning and the Giants offense can stay balanced and if New York's pass rush can get to Matt Ryan, then the Atlanta Falcons will have a very tough time winning. In fact, any team will have a tough time beating the Giants if those things happen.
I just think that the Falcons are far too inconsistent to make it out of the first round, so I'm going with the G-Men.
Prediction: New York 27, Atlanta 20
AFC Divisional Round: Cincinnati Bengals vs. New England Patriots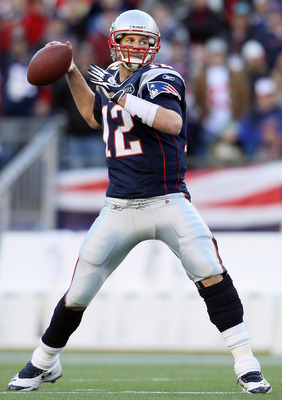 Elsa/Getty Images
Tom Brady and the New England Patriots are on a mission this season: make it out of the first round and avoid yet another home playoff loss.
Unfortunately for the Cincinnati Bengals, they're going to be the team that suffers.
The Bengals defense may be one of the best in the NFL, but Brady and his pair of young tight ends in Rob Gronkowski and Aaron Hernandez, along with Wes Welker and Deion Branch, will prove to be far too much for Cincinnati to defend.
Prediction: New England 30, Cincinnati 17
AFC Divisional Round: Denver Broncos vs. the Baltimore Ravens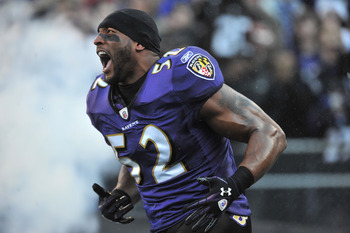 Larry French/Getty Images
Tim Tebow and the Denver Broncos had their run, but it all will come to an end in Baltimore against the Ravens and their ferocious and relentless defense.
I don't care how many mistakes Joe Flacco makes in this one; Baltimore's defense will just be too overwhelming for Tebow and Denver's run-first offense.
This is a gimme; Baltimore will easily advance to the next round of the playoffs.
Prediction: Baltimore 24, Denver 7
NFC Divisional Round: New York Giants vs. Green Bay Packers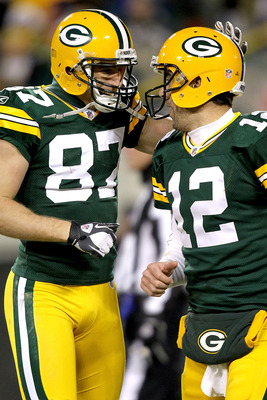 Matthew Stockman/Getty Images
I am very, very tempted in picking the New York Giants considering how well they are playing and how they nearly knocked off the Green Bay Packers back in early December in New York, 38-35, and I am going to feed into my temptation.
We're talking about the Giants vs. the Packers, two cold-weather teams that will be squaring off in the coldest place in the NFL, Lambeau Field.
This matchup reminds me so much of Super Bowl XLII, when the Giants lost to the New England Patriots in Week 17 but came on to beat them in the Super Bowl. However this time, the Giants lost by three points over a month ago but will come out strong and sack Aaron Rodgers and the Green Bay Packers.
Prediction: New York 21, Green Bay 14
NFC Divisional Round: New Orleans Saints vs. San Francisco 49ers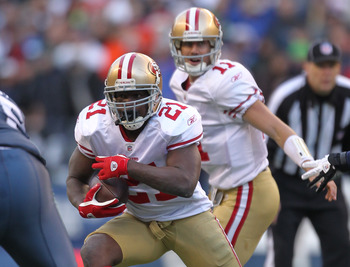 Otto Greule Jr/Getty Images
This is one hell of a matchup in my opinion.
One of the NFL's top offenses in the New Orleans Saints taking on one of the most dominant defenses over the course of the last 10 years in the San Francisco 49ers. Ultimately, it will be Drew Brees vs. San Fran's defense; who will come out on top?
The Saints offense is simply playing on another planet right now, as Brees cannot be stopped as a passer. That's why I have to go with the Saints on this one.
Prediction: New Orleans 28, San Francisco 13
AFC Championship: Baltimore Ravens vs. New England Patriots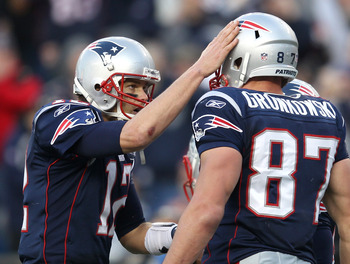 Jim Rogash/Getty Images
The Baltimore Ravens may come into this one as the favorites, but they will be leaving Foxborough embarrassed after a week in which they likely talked a lot of trash.
Tom Brady and the Patriots will not lose against the Baltimore Ravens in the playoffs at Gillette Stadium yet again; I guarantee it.
New England's offense is far too dynamic to be stopped at this point, and their defense will certainly benefit by playing against a team with a quarterback in Joe Flacco that's still making rookie mistakes. Plus, New England's defense is better off stopping the run and that's exactly what Baltimore will want to do. They will play right into New England's hands.
Prediction: New England 34, Baltimore 20
NFC Championship: New York Giants vs. New Orleans Saints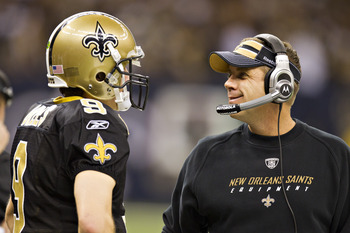 Wesley Hitt/Getty Images
Drew Brees and the New Orleans Saints playing at home in the playoffs—this cannot be more of a gimme. The Saints offense will be far too much to handle for the New York Giants.
Eli Manning and the Giants had one hell of a run in the playoffs but their season will come to an embarrassing end as the league's hottest quarterback will simply shred a defensive secondary that is far too inconsistent.
Prediction: New Orleans 42, New York 28
Super Bowl XLVI Predictions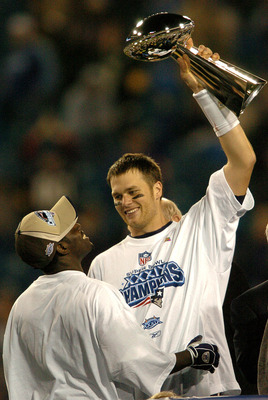 Steve Grayson/Getty Images
How ironic is this? Tom Brady and the New England Patriots will be hoisting the Vince Lombardi Trophy in the stadium where Peyton Manning plays his home games. It's truly a great storyline.
The New Orleans Saints vs. the New England Patriots will likely be the most entertaining and intriguing matchup in Super Bowl history, or at least one of them.
Two of the NFL's elite offenses with two of the NFL's top quarterbacks in Tom Brady and Drew Brees will square off in a shootout. However, this game will come down to which defense can come up with the most stops. So ultimately, it is Bill Belichick vs. Greg Williams.
Prediction: New England 35, New Orleans 31
Keep Reading