Head-to-Head: Is Mark Webber a Better F1 Driver Than Felipe Massa?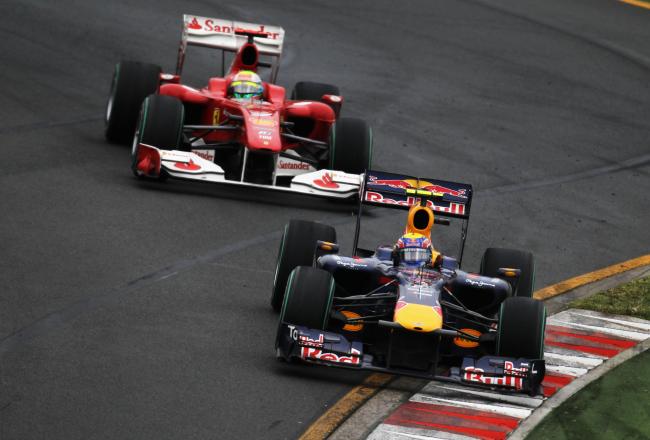 Paul Gilham/Getty Images
Felipe Massa and Mark Webber occupy seats in two of Formula One's greatest contemporary teams, both have come agonisingly close to becoming world champions and both have spent the last few seasons being comprehensively overshadowed by their teammates.
Webber, whose Red Bull Racing stablemate Sebastian Vettel is on the brink of a fourth consecutive title, has cried enough. He's off to sportscars next season to front Porsche's Le Mans campaign after yet another campaign of being made to look very ordinary indeed.
Despite a torrid record against Ferrari team leader Fernando Alonso, Massa's not yet reached the stage of wanting to quit F1. Perhaps he feels he has unfinished business in the sport, a consequence of narrowly missing out on the 2008 crown and being unable to reassert his authority within F1 since his near-fatal accident in 2009.
Given their careers have many parallels—beyond their lazy labeling as No. 2 drivers—it is interesting to consider they are the perfect pair to use as a case study in driver comparison.
Webber's out of the sport next year, Massa is determined to stay in the frame. One easy argument would be that if one were to stay and the other to leave, the Brazilian should definitely be the latter. But is one driver better than the other?
Raw Speed
However you see the current-spec Felipe Massa, he's always been a very quick driver. The difference between him and Webber on this is that the latter is still very much capable of showing it.
For one reason or another, though, Webber's not been able to access the sort of performance which almost earned him 2010 world title.
At the peak of their powers, there is little to separate them. It's something you need to take a wider perspective over; Webber's one-lap talent is plain prodigious, but does he have raw racing speed? His maiden win in Germany '09, when he overcame a drive-through penalty, suggests so.
Massa, on the other hand, was more of a relentless competitor during his 2008 championship challenge, mixing that with a ferocious blend of speed which belied a car that was not always the fastest. He was also, for a time, imperious around Istanbul Park and Interlagos.
Since those glory days, it's been difficult for him to replicate it. 2013's hardly been a blessing for Webber, but he took brilliant wins in Monaco and Britain last season to prove the old dog's still a rapid customer indeed.
Massa 4
Webber 5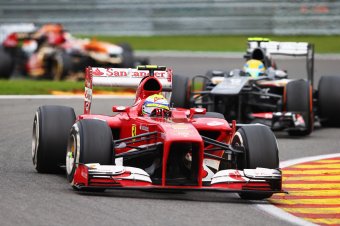 Clive Mason/Getty Images
Reliability
Can you count on Mark Webber to qualify in the top 10, get within a couple of tenths of his teammate and then race home to, at least, a decent points finish? Absolutely.
Ask that same question about Massa, and a confident answer becomes less obvious.
Massa proved by outqualifying Alonso at the end of last year and beginning of this that when he builds up his own mental momentum, he's still very good. A podium in Spain earlier this season further backs that up.
But it's so few and far between, and while he's now becoming a regular top 10, possibly top five, factor again, that's hardly something to write home about given he's driving for Ferrari. That is the bare minimum.
His points haul is not good enough and is the sole reason Ferrari has been unable to challenge Red Bull, McLaren or Mercedes in the Constructors' standings since Alonso's arrival.
Webber's not perfect in this regard. Despite bringing home a solid haul of points on a regular basis and still being capable of front-row qualifying performances and podium finishes, you only need to look at what his teammate is doing in the same car.
The Aussie's motivation may be on the way out ahead of his career switch, but that's no excuse for the past three seasons in which Vettel's regularly delivered multiple victories and Webber's been left hunting for scraps.
Massa 3
Webber 4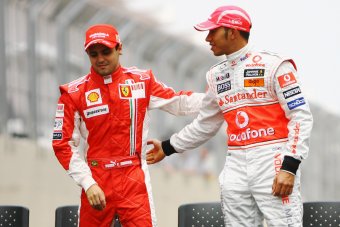 Clive Mason/Getty Images
Dealing with Pressure
There's a simple way of comparing this element of Massa's and Webber's armoury: how they dealt with their title-challenging campaigns.
In 2008, Massa could so easily have been world champion. Had Timo Glock not conceded a place to Lewis Hamilton at the final corner at Interlagos, Grand Prix winner Massa would have won the title with a win on home soil.
He had not, as some might argue, been driving clearly the season's fastest car. That suggestion is an indictment of the ability of Kimi Raikkonen, who was driving alongside Massa as the defending world champion.
Fact is, Massa put together a superb title challenge and, racing in front of arguably the most expectant fans in the world, produced an utterly faultless drive worthy of a world champion. In 2008, cometh the hour, cometh the man.
Webber wasn't quite so peerless during his own big crack at winning the title.
He threw his car off the road in appalling conditions in Korea, an understandable mistake in one sense given the weather but one which cast a shadow over whether the Aussie was strong enough mentally to win the title.
He arrived at the finale second in the standings and eight points behind championship leader Alonso. But an uninspired, anonymous drive to eighth, coupled with his teammate's superb victory, was enough to elevate Vettel to a maiden title and consign Webber to third.
Want further proof? Look how Massa raised his game last year when everyone thought Ferrari would dump him. Even after everything he'd been through, the Brazilian was still capable of delivering when the chips were down.
The same year, Webber went from Alonso's main title challenger at the halfway stage to a distant sixth after utterly capitulating in the final half of the season.
Massa 5
Webber 4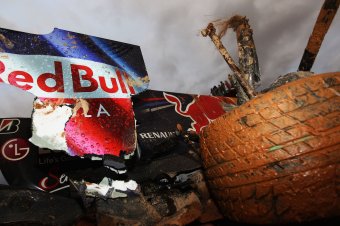 Paul Gilham/Getty Images
Peaks and Troughs
At their best, and their worst, which driver is better?
Their peaks are comparable, both coming close to the world title, both winning several Grands Prix (Massa 11, Webber nine) and both driving for two of F1's best teams.
Their troughs, however, are very different. If we're to create a fair comparison we must eliminate pre-Ferrari/Red Bull days.
That's because while Massa spent three seasons with Sauber before graduating to Ferrari, Webber had a different initiation: Minardi, Jaguar and Williams taking up his time before two seasons at Red Bull were to pass before it established itself as a team with race-winning potential during the 2009 regulation shake-up.
At his best, Webber's a very good Grand Prix driver and nearly-man in terms of the title. At his worst he's been a podium finisher and regular points scorer.
While Massa matches him at the former (they draw that, 4-4), his performances have been abysmal during the Alonso era at Ferrari. He's not just been trounced by his teammate (Webber's had that for the past few years too), he's not delivered respectable performances on his own terms, and Webber's better results give him a 3-2 win and helps him edge this 7-6.
Massa 6
Webber 7
Which driver do you think is better?
Teamwork
Given the No. 2 driver label these two are slapped with, it's interesting to see that they both have different strengths in this area.
Massa is a perfect team player in terms of not stoking any fires within the Scuderia, obliging to give the upper hand to Alonso when required and as a result forming what appears on the surface to be a good relationship with his teammate.
He's also enjoyed his own share of the spotlight at Ferrari when, even with Raikkonen becoming world champion, the Brazilian was the superior driver.
Webber doesn't have the same amiable character, though, and that's the reason he's seen by Vettel as being a bad teammate.
However, he's been more competitive alongside Vettel than Massa has with Alonso, and that helps both the team and its star driver improve.
It's not that Webber doesn't play the team game, it's that his emotions have ruled his head at times with Red Bull. Remember his anger post-qualifying in Hungary this year?
Right or wrong, his frustrations have led to him ignoring team order most famously at the 2011 and 2012 British and Brazilian Grands Prix, almost to the detriment of the team.
If you're looking for a team player, Massa would be it.
Massa 5
Webber 4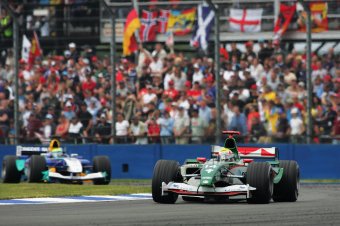 Clive Rose/Getty Images
The Results
So which driver is better?
We've established that both are very good drivers capable of winning Grands Prix at their peak, but Massa has fallen further from that than his Australian rival.
However, he would also engender a more harmonious team environment and historically it is that, more than two cocks in the same hen house, which breeds results.
But Webber's ability to pull monumental laps out of nowhere and dig deep to deliver performances on a regular basis helps him shade this contest.
With no disrespect to Massa, his chances of a 2014 F1 seat are largely dependent on his previous, rather than his current, form.
If Webber were looking for a Grand Prix drive over the Brazilian next year, you'd have to put your money on it going to the Australian.
Final Score
Felipe Massa 23 Mark Webber 24
Massa vs. Webber: Head-to-head

| | | | | | | |
| --- | --- | --- | --- | --- | --- | --- |
| | Grands Prix | Wins | Poles | Podiums | Fastest Laps | Points |
| Felipe Massa | 184 | 11 | 15 | 36 | 14 | 783 |
| Mark Webber | 208 | 9 | 11 | 38 | 17 | 978.5 |
| | | | | | | |
FORIX
This article is
What is the duplicate article?
Why is this article offensive?
Where is this article plagiarized from?
Why is this article poorly edited?