The Steelers Won't 'Play Down' to Their Opponents, Starting with the Titans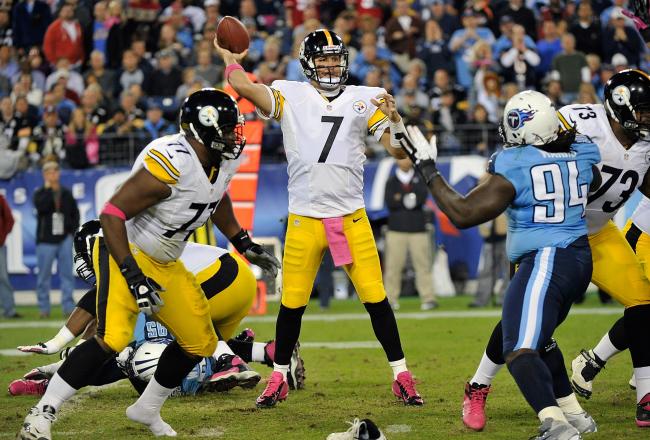 Last year, the Steelers suffered an embarrassing loss to the Titans—and three others to sub-.500 teams. That won't happen this year, starting Sunday against Tennessee.
Frederick Breedon/Getty Images
The Pittsburgh Steelers went 8-8 in 2012 for a number of reasons—a bad running game, a down year for both pass rush and generating turnovers, and quarterback Ben Roethlisberger's rib and shoulder injury. However, a disturbing trend also emerged last season that didn't help their win-loss record: dropped games to seemingly inferior opponents.
Four of their eight losses last year came against teams with sub-.500 records: Week 3 to the 4-12 Oakland Raiders, Week 6 to the 6-10 Tennessee Titans, Week 12 to the 5-11 Cleveland Browns and Week 14 to the 7-9 San Diego Chargers.
Another game, in Week 10 against the 2-14 Kansas City Chiefs, ended with an overtime Steelers victory, but even that was a contest they shouldn't have struggled in, especially before Roethlisberger's injury.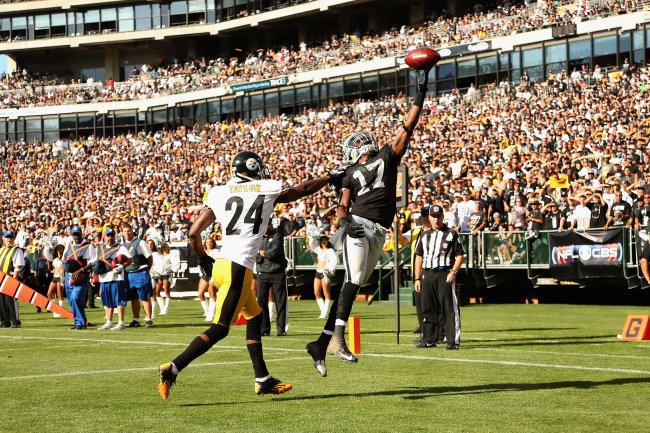 Ezra Shaw/Getty Images
If the Steelers could have pulled out those four wins, they would have ended their season at 12-4, been the top team in the AFC North and made the playoffs.
Considering the Steelers were able to beat other opponents—such as then-defending Super Bowl champions the New York Giants and the Baltimore Ravens on the road with Charlie Batch under center—these disappointing losses seem to point to a fatal overconfidence. It was as if the Steelers thought they'd automatically win because, on paper, it was obvious the Steelers were the better team.
Don't expect that to happen when the Steelers host the Titans to open the 2013 NFL season on Sunday, though. The Steelers who "played down" to struggling opponents and lost are gone. They're hungrier, angrier and more ready than ever.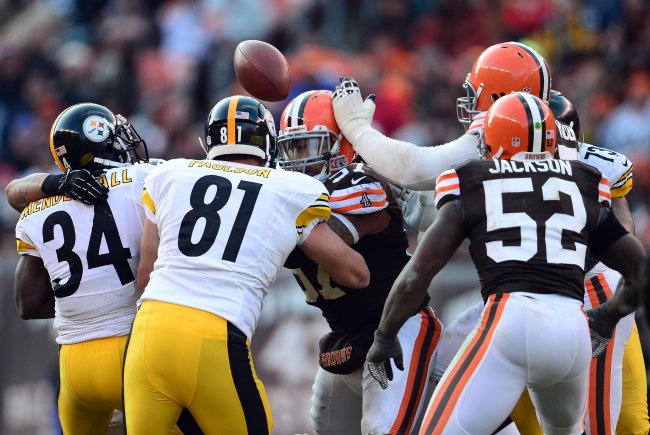 Andrew Weber-USA TODAY Sports
Mike Freeman of Bleacher Report noticed this anger when he visited Steelers training camp over the summer, recounting the experience to the F*BALL NFL Podcast when justifying his selection of the Steelers to reach the Super Bowl this year.
Though anger and passion alone do not make an 8-8 team become a Super Bowl contender the very next season, it does at least belie the fact that the complacency of 2012 has given way to a new drive to win.
The trials of the 2012 season also made it very clear to the Steelers that there is no such thing as an "easy out" in the NFL. Any team can beat another on any given day for reasons that include errors great and small, injuries, coaching decisions and luck. Just because the Titans lost their previous two games before taking on the Steelers last year didn't mean they weren't capable of winning, as we learned.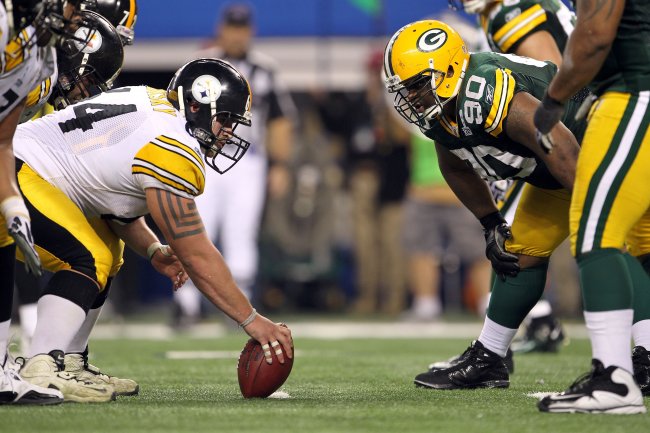 Jamie Squire/Getty Images
There was a longstanding belief that the Steelers have had this "playing down" habit for years now, but it's not true.
The last time the Steelers had a season similar to 2012's when it came to losing to "bad" opponents was in 2009, when they lost in Week 10 to the eventual 4-12 Chiefs, Week 13 to the 5-11 Raiders and Week 14 to the 5-11 Browns. Not coincidentally, the Steelers missed the playoffs that year with a 9-7 record.
It's not, however, happening on a yearly basis. The 8-8 2012 season, much like their 9-7 2009 season that saw the Steelers in the Super Bowl the very next year, should provide motivation that helps yield better results.
For the Steelers, the problem hasn't been their ability to defeat the better teams in the league; it's been their ability to overcome teams they should be able to beat. And when it happens on a grand scale, it's ruined their postseason chances. As long as this problem has been identified—and based on the Steelers' reaction to their 8-8 2012 season, it likely has—it shouldn't repeat itself this year.
In a vacuum, is Jake Locker a better quarterback than Ben Roethlisberger? Is Tennessee's defense, which ranked 25th in yards allowed and dead last in points allowed in 2012, that much better this year—let alone better than Pittsburgh's? Are Nate Washington, Kenny Britt and Kendall Hunter better receivers than Antonio Brown, Emmanuel Sanders and Markus Wheaton?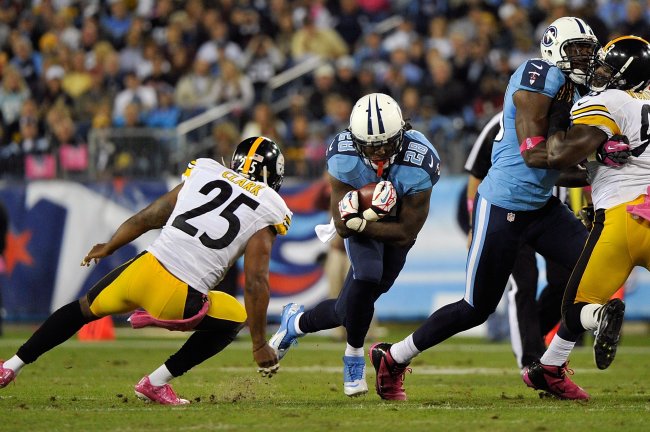 Frederick Breedon/Getty Images
The only advantage they have, on paper, appears to be in the run game, with Chris Johnson paired up with goal-line back Shonn Greene. But the Steelers defense only gave up a collective 94 rushing yards when the two teams met last year.
As long as the Steelers don't just rely on these gut-feeling reactions and actually execute to the best of their abilities, they won't fall to the Titans on Sunday, and they won't crumble against the New York Jets in Week 6 nor the Oakland Raiders in Week 8. That's how the Steelers regain a winning record and a playoff berth.
We already know they can beat the best teams. Now the Steelers just have to be prepared to beat the rest of them. And there's no reason to think they won't.
This article is
What is the duplicate article?
Why is this article offensive?
Where is this article plagiarized from?
Why is this article poorly edited?

Pittsburgh Steelers: Like this team?