Ranking the 10 Most Underrated Drivers in NASCAR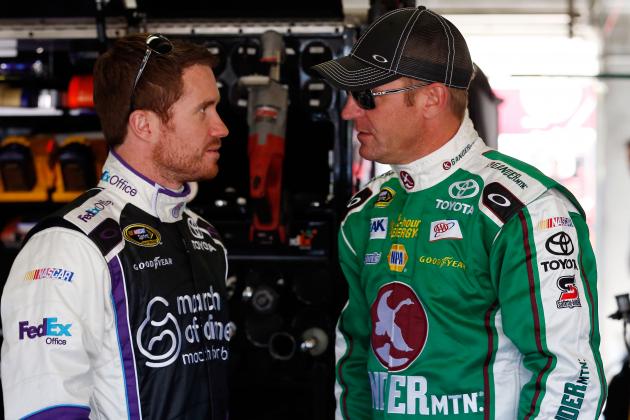 Chris Graythen/Getty Images
Brian Vickers and Clint Bowyer are two of the most underrated drivers in NASCAR.
By now, we are all familiar with how good Jimmie Johnson is. We are well aware that Dale Earnhardt Jr. is the sport's most popular driver. And it is no secret that Kyle Busch is a threat to win multiple races every weekend.
But what about some of the other drivers that make up NASCAR?
The sport is filled with talented drivers who, for some reason or another, may not get the credit or the media exposure that they deserve. These drivers are multi-time race winners, top-10 points drivers and, in some cases, the future faces of the sport.
In the slides ahead, I count down the 10 most underrated drivers currently in NASCAR. Whether they are in the Truck Series, Nationwide Series or Sprint Cup Series, these 10 drivers have earned their place in the sport and may be even better than you think.
Begin Slideshow

»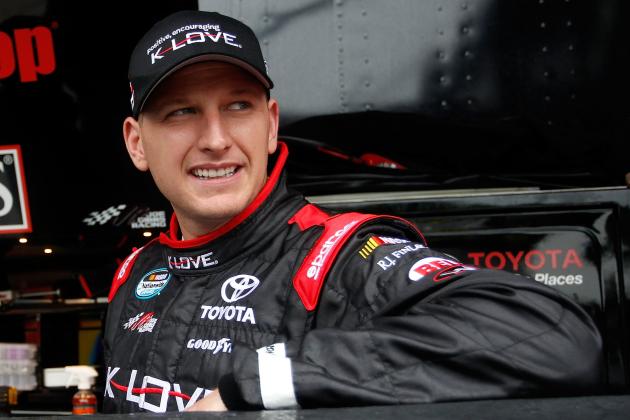 Tyler Barrick/Getty Images
Michael McDowell has been a start-and-park driver for the majority of his career.
Laugh if you want, but Michael McDowell is a talented driver who, if put in the right position, is more than capable of succeeding. He is currently the driver of the No. 98 Ford in Sprint Cup Series, which is typically a start-and-park team.
After a second-place points finish in the 2007 ARCA Series,McDowell was thrust right into the Sprint Cup Series for the 2008 season. He was the driver of the No. 00 Toyota for Michael Waltrip Racing, a team that was still in its infancy stages at the Sprint Cup level.
His inexperience, combined with the youth of his team, led to many unfavorable results. After just 29 weeks, McDowell was relieved of his duties and has predominantly been a start-and-park driver for various teams since.
The one exception came in this year's Daytona 500, when McDowell and his team elected to run the race. After qualifying in the 38th position, he raced his way up to a ninth-place finish. It was his first career top-10 finish in Sprint Cup competition.
McDowell has also had a handful of opportunities in the Nationwide Series driving for Joe Gibbs Racing. It is here that he has proven his talent. In 11 starts for JGR, McDowell has posted nine top-10 finishes and has an average finish of ninth.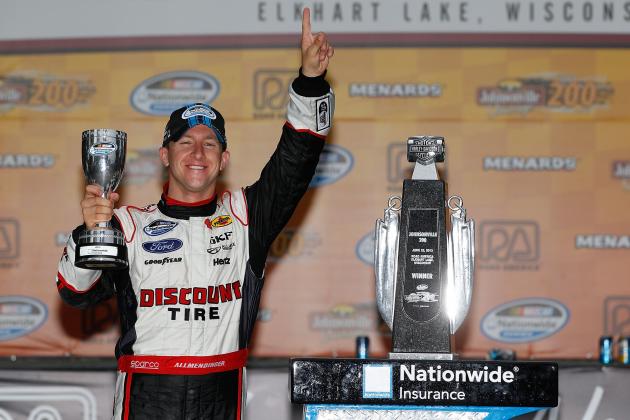 Tyler Barrick/Getty Images
AJ Allmendinger scored his first NASCAR win earlier this year in the Nationwide Series.
AJ Allmendinger's career in NASCAR began much the same way as Michael McDowell's did. He had a successful season in ARCA and one year later was running a full-time schedule on the Sprint Cup Series circuit.
Allmendinger joined the top series in 2007, driving for first-year team Red Bull Racing. He qualified for just 17 out of 36 races that season and only posted four finishes that were better than 25th.
In every full-time season since, Allmendinger has seen vast improvement. His top-10 totals, as well as his season-ending points finish, have improved with each year of experience gained.
In the 2011 season, his last full-time season in NASCAR, he posted a career-best 10 top-10 finishes and ended the season ranked 15th in the standings.
Allmendinger's 2012 season has been well-documented. Midway through his first season driving for Roger Penske, he was suspended by NASCAR for using banned stimulants. But after successfully completing the Road to Recovery Program, he was reinstated later in the year.
The 2013 season has seen Allmendinger driving part-time in the Sprint Cup Series. He also scored his first NASCAR win when he won the Nationwide Series race at Road America in his only season start, once again driving for Penske.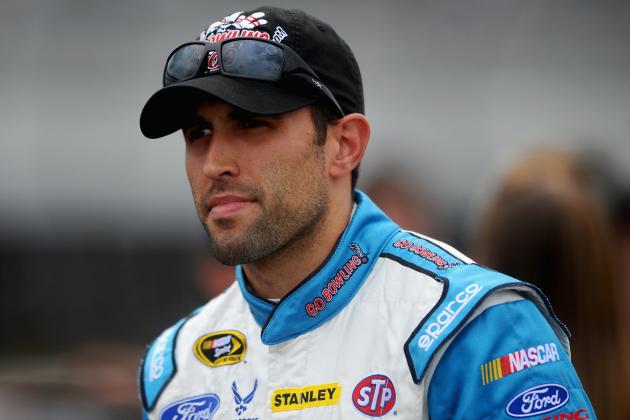 Will Schneekloth/Getty Images
Aric Almirola is in the midst of his best season in Sprint Cup competition.
From 2005 through 2009, Aric Almirola was a part-time driver in all three of NASCAR's top series. Then, in 2010, he got his first chance to run a full-time season in the Camping World Truck Series.
He finished the season second in points, posting 21 top-10 finishes in 25 starts. All the while, he continued to run a part-time schedule in both the Nationwide and Sprint Cup Series.
The 2011 season saw Almirola running for a championship in the Nationwide Series. Driving for JR Motorsports, he ended the season fourth in the standings after recording 18 top-10s out of 34 races.
This led Almirola to his first full-time job in the Sprint Cup Series for the 2012 season. Driving the famous No. 43 for Richard Petty Motorsports, he had a respectable season, recording four top-10 finishes and ending the season ranked 20th in the point standings.
The 2013 season has already seen Almirola improve on those totals. Through 21 events, he has recorded five top-10s and currently sits in 18th place in the standings.
He is a driver who should continue to improve as he gains experience at the Sprint Cup level.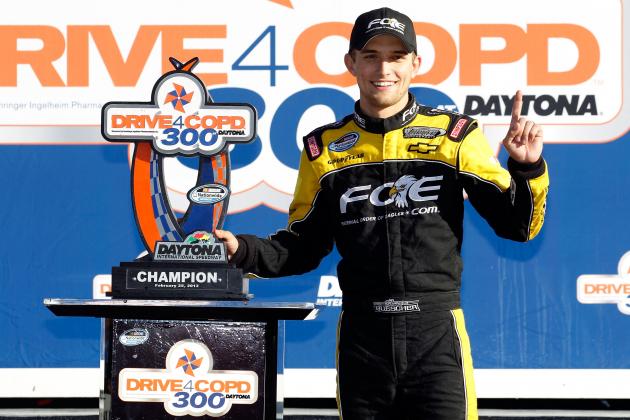 Todd Warshaw/Getty Images
James Buescher was a surprise Nationwide Series winner in 2012.
James Buescher has spent the majority of his NASCAR career driving in the Camping World Truck Series. And with what he has accomplished there, it seems surprising that he hasn't been offered a chance to continue to move up through the ranks.
Buescher's first full-time season came in 2009, when he competed in all 25 events on the truck schedule. He recorded just three top-10 finishes and ended the season 14th in the point standings.
Every year since his rookie year, Buescher's season-ending points position has improved, culminating in the series championship following the 2012 season.
In total, he has competed in 105 Truck Series races, scoring 51 top-10 finishes and winning four races, all of which came in his championship season.
On top of his Truck Series credentials, Buescher has also been a winner in his limited duties driving in the Nationwide Series. In 2012, he opened the season by scoring a surprising win in Daytona.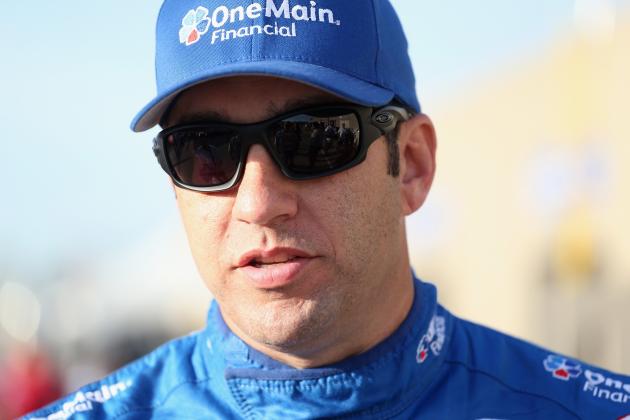 Andy Lyons/Getty Images
Elliott Sadler is a winner in every NASCAR division.
Elliott Sadler is a driver who has seen and done it all in NASCAR. He has scored at least one win in all three of the top divisions and is a two-time championship runner-up in the Nationwide Series.
Sadler is currently in his third consecutive full-time season driving in the Nationwide Series. The 2011 and 2012 seasons saw him competing for Richard Childress Racing. In 67 races with that team, he posted four wins and 48 top-10 finishes.
He finished second in points to Ricky Stenhouse Jr. in both seasons.
For the 2013 season, Sadler not only switched teams, but switched manufacturers. Prior to the season, he signed on to drive a Toyota for Joe Gibbs Racing.
The transition didn't start quite as well as he would have hoped, as Sadler struggled a bit at the start of the season. But the proverbial ship has since been righted.
Through 20 races, Sadler has recorded 12 top-10 finishes, including seven in the last nine events. He currently sits fourth in the standings, just 19 points out of the lead.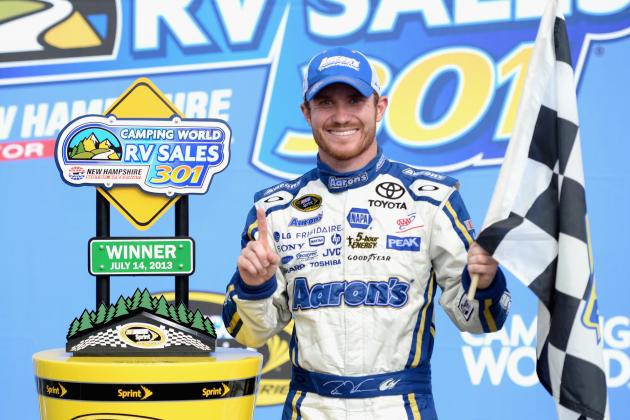 Patrick Smith/Getty Images
Brian Vickers scored an upset win in New Hampshire earlier this season.
It's hard to believe that the 29-year-old Brian Vickers has been competing in the Sprint Cup Series for 11 years already, but that is the case. He is a three-time winner in the top series, having won for three different teams. His most recent victory came just a few weeks ago in New Hampshire.
All the more impressive about his win is the fact that Vickers is only driving a part-time schedule in Sprint Cup this season for Michael Waltrip Racing, as he did last year. He has posted eight top-10 finishes in his 16 Sprint Cup starts over the last two seasons.
Meanwhile, he is also running a full-time schedule in the Nationwide Series for Joe Gibbs Racing. Through 20 races, the former series champion has posted 12 top-10s, 10 of which resulted in a top-five, and currently sits fifth in the standings, just 28 points out of the lead.
Vickers is the leading candidate to take over full-time duties in the No. 55 car in the Sprint Cup Series beginning next season. If this comes to fruition, keep an eye on him as a potential sleeper to qualify for the Chase in 2014.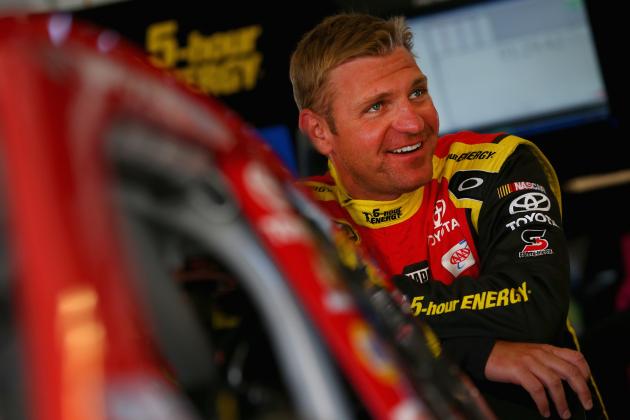 Tom Pennington/Getty Images
Clint Bowyer is an eight-time winner in Sprint Cup competition.
Through 21 races on the Sprint Cup Series calendar, Clint Bowyer finds himself second in the points. But being near the top of the standings is nothing new for the Emporia, Kan., native.
Bowyer is a four-time Chase qualifier in his seven-year career. In three of those seasons, he has finished inside the top five in points, including a career-best runner-up effort one season ago.
Bowyer's talent is undeniable, but for some reason, he typically seems to fly under the radar.
The one thing holding him back from constantly being mentioned as a championship contender is his lack of wins. In 274 career starts, Bowyer has only scored eight wins. And thus far in 2013, he has gone winless. While currently second in the standings, he is one of just three drivers inside the current top 10 who has failed to record a win.
The fact remains that while his win total isn't as high as some of his competitors, Bowyer is clearly one of the best in the sport and is easily one of its most underrated.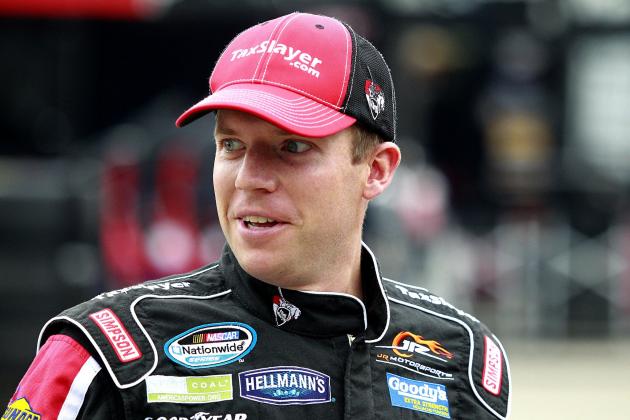 Sean Gardner/Getty Images
Regan Smith is the only Nationwide Series regular with multiple wins this season.
After struggling through the first few years of his career, Regan Smith has really turned a corner in 2013. Competing full-time in the Nationwide Series for the first time since 2006, Smith is showing on a weekly basis that he is one of the bright young stars of the sport.
Through 20 races, he sits in a tie for second in the point standings and is also tied for second in top-10s with 13. He is one of just three Nationwide Series regulars to have scored a win this year, and he is the only one who has posted multiple victories.
The 108 laps that Smith has led so far this year are more than he has ever led in any season in any series.
At 29 years old, he is now an 11-year veteran of NASCAR. Being a full-time Nationwide Series competitor, though, he hasn't gotten nearly as much national exposure as he deserves, despite continuously proving what a talented driver he is.
For Smith, it was just a matter of gaining some experience in the sport and finally linking up with the right team.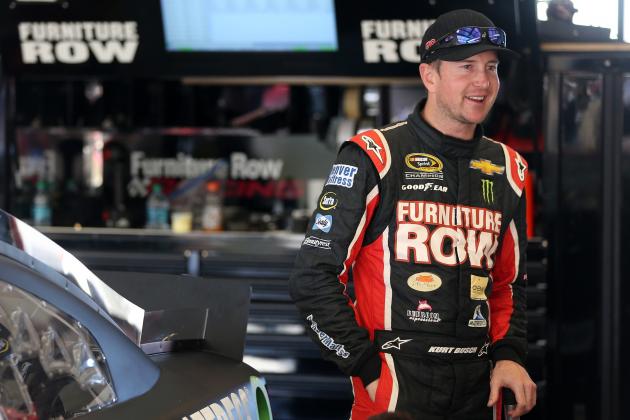 Jeff Gross/Getty Images
Kurt Busch has transformed Furniture Row Racing into a Chase contending team.
The season that Kurt Busch is having is truly remarkable. He's helped turn an underfunded single-car team—one that had had a minimal amount of success prior to this season—into a Chase contender in just one season.
Through 21 races, Busch has scored nine top-10 finishes, five of which ended inside the top five, and sits 13th in the points. He has led a total of 271 laps and came within a bad pit stop of winning the All-Star Race.
Prior to the 2013 season, Furniture Row Racing had just 11 top-10 finishes (three of which were scored by Busch to end the 2012 season) and had led a combined total of 48 laps in eight years of existence.
The 2004 Nextel Cup Series champion's talent has never been questioned, but the tremendous season he is having tells us that he may be even better than we ever thought.
If Busch can find a way to race his No. 78 Chevrolet into the Chase, it would be one of the biggest surprises and one of the best Cinderella stories that NASCAR has seen in quite some time.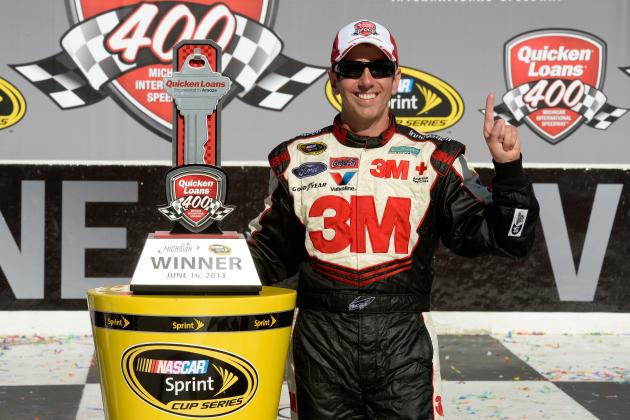 John Harrelson/Getty Images
Greg Biffle is a yearly NASCAR winner, yet still receives minimal fanfare.
The most underrated driver in NASCAR has to be Greg Biffle. For a driver who receives as little attention as he does, he has quite the impressive racing resume.
Biffle has both a Truck Series and a Nationwide Series championship to his credit. He won the former in 2000 and the latter in 2002.
His Sprint Cup career has also been extremely successful. Biffle is a 19-time winner in the top series and has qualified for the Chase five times in eight seasons. Three times, he has ended the season in the top five in points, including his fifth-place effort last season.
The 2013 season marks Biffle's 11th full-time season in the top series. In just two of those seasons has he failed to record at least one win.
In 2012, Biffle was the only driver on the circuit to be running at the finish of all 36 races. And through 21 races this season, he is one of just seven drivers who has yet to record a DNF. His streak of 57 straight races running at the finish is currently the fourth-longest such streak of the modern era (1972-present).
Biffle is clearly a championship contender on a yearly basis, and he is also the sport's most underrated driver.