Early Observations from Philadelphia Eagles Training Camp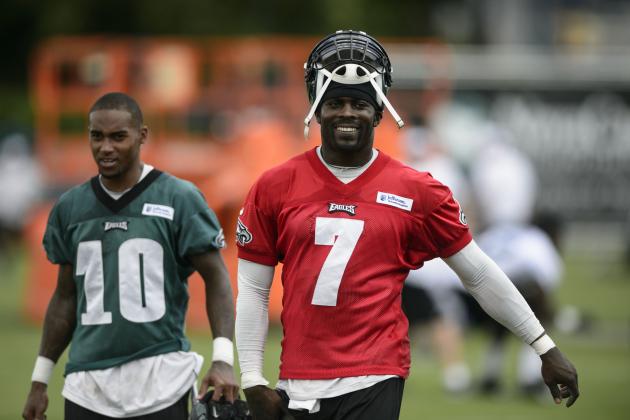 Howard Smith-USA TODAY Sports

The first two days of the 2013 Philadelphia Eagles training camp in pads have come and gone, and already a lot of observations can be made about the team. Many conclusions made in OTAs and the minicamp seem to be going up in smoke now that the pads have finally come on.
Players have already begun stepping up, and the depth chart could look drastically different in September than what it was projected to be a few weeks ago.
Below are five observations that can be made from Eagles training camp so far.
Follow Yueh Ho on Twitter @YuehHo
Begin Slideshow

»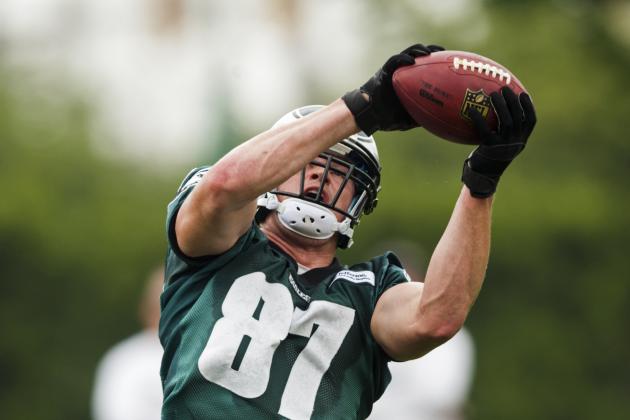 USA TODAY Sports

When the Eagles drafted Zach Ertz with their second-round pick, many observers figured Celek was on the hot seat due to Ertz's phenomenal athleticism. But some, I included, believed Celek to be the favorite to be named the starting tight end due to his experience and far superior blocking.
But if Celek continues to drop passes consistently, he very well could lose his spot on the depth chart.
On Sunday, Celek dropped two passes that were right in his hands. On Monday, he had a pass go right through his arms when going across the middle.
Unreliable hands are not something you want to see out of a starting tight end, especially with Ertz playing well so far.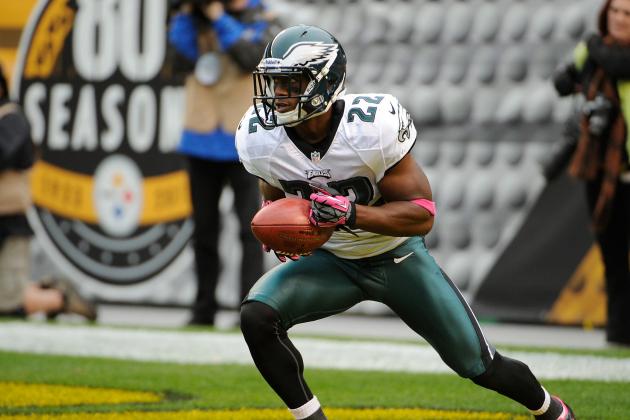 Joe Sargent/Getty Images

By all accounts, Boykin is simply dominating at training camp so far. He has been playing well both inside and outside and could be emerging as one of the NFL's shutdown corners.
According to Jimmy Kempski of Philly.com, Boykin locked down DeSean Jackson for more than five seconds, before nearly making a diving interception. He has also been placed on larger players like Ifeanyi Momah and also played well.
If this keeps up, Boykin will certainly be named a starting corner by the start of the season.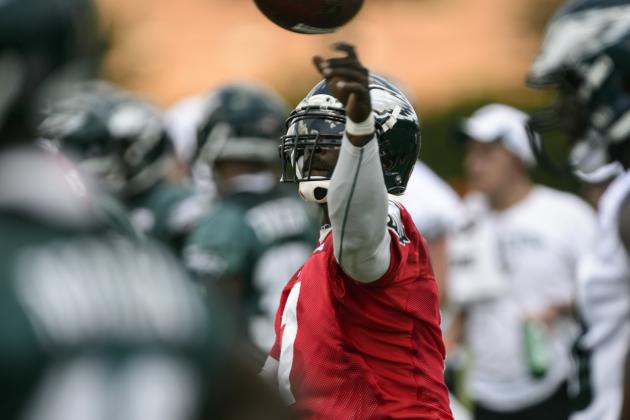 Howard Smith-USA TODAY Sports

While Michael Vick has not been great so far by any means, he still likely remains the favorite to be named the starter.
On Sunday, Vick was utilized in designed running plays. He also got more reps in first-team packages featuring DeSean Jackson, Riley Cooper and LeSean McCoy.
Vick continued to look like the better candidate on Monday. He completed a deep touchdown pass to Damaris Johnson. He also threw what is being referred to as a "horrible touchdown pass," throwing across his body and off his back foot into the end zone to Riley Cooper.
Horrible play. In a real game that could have very easily been intercepted. But while it was a bad decision, it does show that the 33-year-old veteran still has as much athletic talent as anyone.
Foles, on the other hand, again looked inconsistent with his accuracy. He held onto the ball far too long on one play, and his subsequent pass was nearly picked off by Brandon Boykin. Another pass he threw was tipped and luckily landed in the hands of Damaris Johnson.
Foles also ran for a ten-yard gain on a read-option play that completely fooled the defense, but it's hard to imagine Kelly will use him consistently as a running threat.
Neither quarterback has been great so far, but Foles has not done much yet to move himself ahead of Vick in the competition.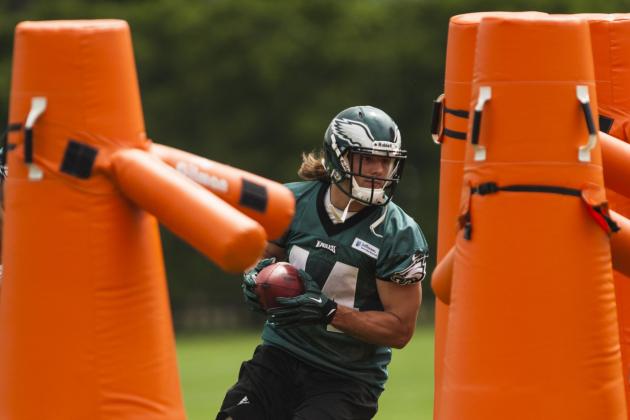 USA TODAY Sports

For the majority of first-team reps so far, Riley Cooper has lined up on the outside opposite of DeSean Jackson.
While the Eagles have many receivers, Cooper seems like the logical fit. He's a much larger target than DeSean Jackson at 6'4" and would provide more balance in the offense than someone like Damaris Johnson would.
And while Cooper does not consistently use his size to his advantage, he has a fair amount of agility and is able to effectively generate separation. He has also shown that he has above-average hands, hauling in a difficult catch with one hand during Monday's practice.
It's certainly possible that the Eagles will search for a free agent to fill the void left by Maclin's injury, possibly Brandon Lloyd. But if Cooper keeps making one-handed catches, that may no longer be necessary.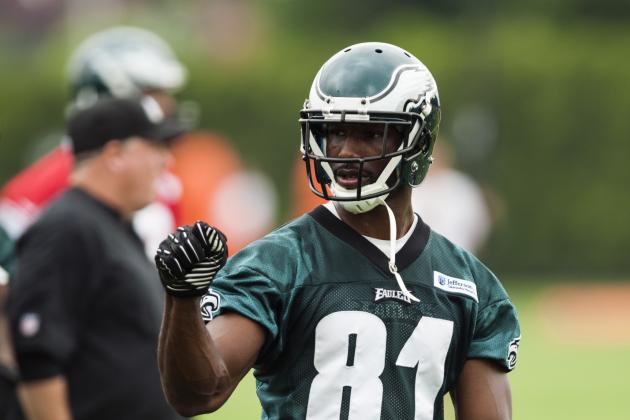 USA TODAY Sports

On Monday, Jason Avant was caught right in between Colt Anderson and Patrick Chung on a deep pass across the the middle. But despite being completely blanketed, Avant made a spectacular catch, the type of play that seemingly only Avant can make.
Avant may, by far, run the slowest 40 time compared to the rest of the Eagles receivers, but he clearly still has the best hands on the team. What Avant lacks in speed he makes up for by making difficult catches in the clutch.
Kelly may prefer speedsters, but he would be making a terrible mistake by letting his most sure-handed receiver walk. Avant may lack the speed to replace Maclin on the outside, but it would be difficult to remove him from his role in the slot.
Follow Yueh Ho on Twitter @YuehHo