WWE Money in the Bank: Burning Questions and Final Projections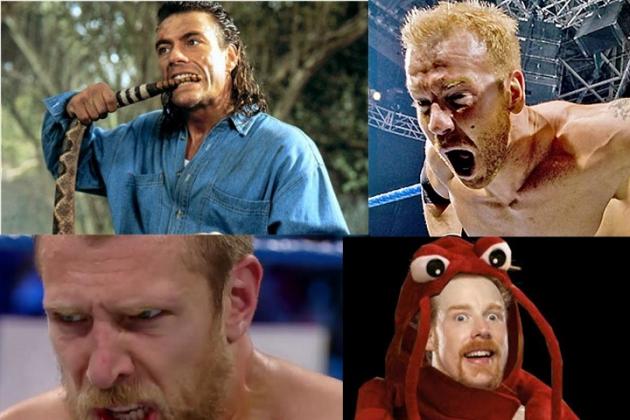 photos via guardian.co.uk, espn.go.com, fanoff.com and wrestlingforums.com
Rob Van Dam is about to return, the ladders are coming out, and Ryback may just shed some tears.
Let's hope you have enough money in the bank for tonight's pay-per-view.
The former WrestleMania-exclusive match has a show devoted to it these days, and it usually doesn't disappoint. Big things are bound to happen at the event that will have an impact on months of storylines.
Who will go home with the gold? And who will leave with a briefcase?
Last month, I went 6-2 at Payback, which brings my Bleacher Report pay-per-view match prediction total to 40-11-1.
This could be a tricky one, though, as two of the matches are six-man free-for-alls. The odds are against me, but that's just how I like it.
It's time to put it all on the line as we take one last look at the burning questions and give our best guesses at the winners of Money in The Bank 2013.
Begin Slideshow

»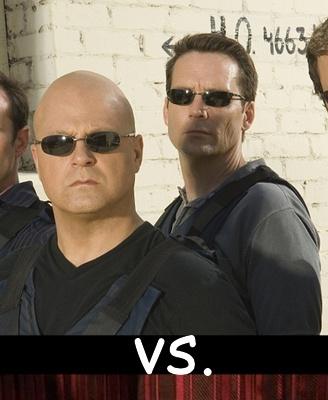 Photos via studiostystemsnews.com and sulit.com.ph
Burning Question
Remember a couple months ago when The Shield was the hottest thing in wrestling?
Match Outlook
Yikes, what is The Shield doing on the pre-show?
There's no reason to think that the match won't be good, but it just feels pretty insignificant. WWE even seems to think so, as recently it's been interrupting the pre-show matches with commercials!
As of now, The Usos have still yet to establish any sort of personality. The vast majority of fans probably doesn't know which one is which.
Worst of all, the tag belts actually seem to be holding Seth Rollins and Roman Reigns back.
Final Projection: The Shield (85 percent confidence).
Having The Shield lose the titles would cool them down even further. It would be close to a burial.
Unless they did something backstage to offend Vince McMahon, expect them to hold on to the gold until a viable babyface tag team emerges.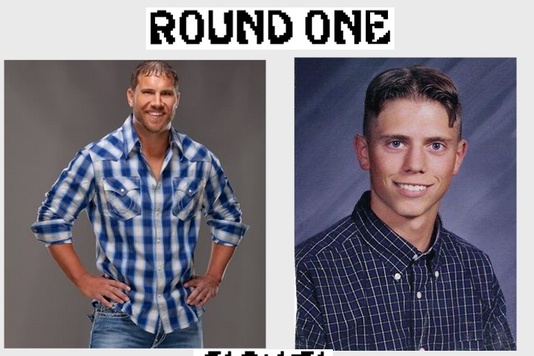 Photos via allwrestlingsuperstars.com and sammiedutka.buzznet.com
Burning Questions
Why doesn't The Shield have this spot on the actual show instead? Wouldn't The Miz feel more at home on the pre-show?
Match Outlook
Unless you're a diehard Miz fan, or an Axel fan (all seven of them), it's hard to get excited about this one.
Axel is just awkward at the moment and looks unsure of himself. Miz is just a horrible babyface. It's not a great mix.
Athletically speaking, though, this should be a pretty good eight-to-10-minute match.
Final Projection: Curtis Axel (85 percent confidence).
Unless WWE is completely giving up on Axel, it would be a mistake to have him drop the title so soon. Axel also lost twice to Chris Jericho this week, so that could be the foreshadowing that he'll get his winning ways back.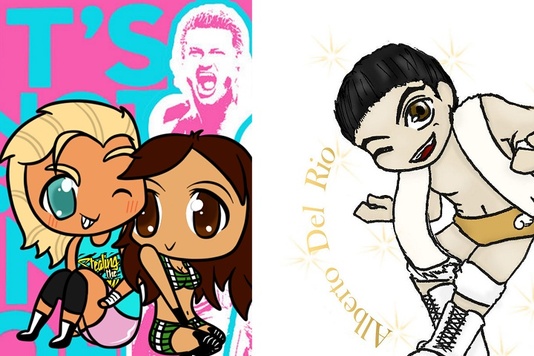 Photos via jollyrogers5.deviant art.com and tapla.deviantart.com
Burning Question
What does Dolph Ziggler need to do to get back on track?
Match Outlook
This will be Ziggler's biggest test since returning from injury, and it should be a solid match. Unfortunately, though, Ziggler's babyface run hasn't quite gone as planned, so hopefully the crowd still gets involved.
Even without Ricardo Rodriguez ringside, it's highly doubtful that this one will end cleanly.
Final Projection: Alberto Del Rio (90 percent confidence).
I'll go with AJ Lee somehow costing Ziggler the title, which allows him to go full-fledged babyface.
Photos via youtube.com and sailorswayze.tumblr.com/
Burning Question
Is this the end of Jericho's most recent run?
Match Outlook
This should be a pretty decent match. Jericho can usually carry his opponents to something watchable, and Ryback seems to be improving all the time in the ring.
Very few people are probably ordering the show for this match. Odds are, though, it will be entertaining enough to belong on the show—despite the horrible and strange build.
Final Projection: Ryback (80 percent confidence).
I envision the finish being along the lines of Ryback feigning quitting the match, only to trick Jericho into getting Shell Shocked (like he did to The Miz on SmackDown).
The alternative would be Jericho winning and having Ryback and Vickie Guerrero pair up the following night on Raw to get revenge.
After all, Ryback's got to win a pay-per-view match one of these days...right?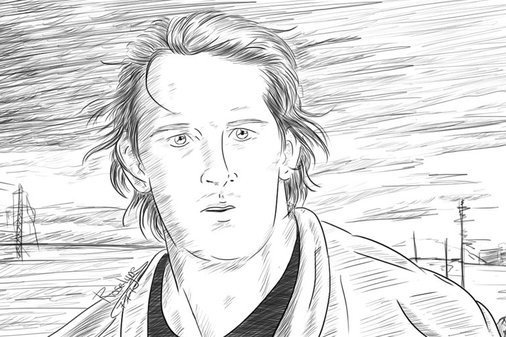 Photo via deviantart.com
Burning Question
Who will be the next man to attack a downed opponent to win his first Heavyweight title, only to have a lackluster title reign (see: CM Punk, The Miz, Jack Swagger and Dolph Ziggler)?
Match Outlook
Money in the Bank matches are rarely a letdown, so this should be good.
There's a lot of young talent here, but the problem is they're all heels. It will be interesting to see how the crowd reacts to this and who walks out with the gold. There's really no clear-cut favorite at this point, which makes it an interesting gathering.
Final Projection: Not feeling overly confident on this one, but here are my top three choices: Wade Barrett (50 percent confidence), Dean Ambrose (30 percent confidence), Antonio Cesaro (20 percent confidence).
Having Fandango win could be a lot of fun, but it's highly doubtful. Still, one can dream.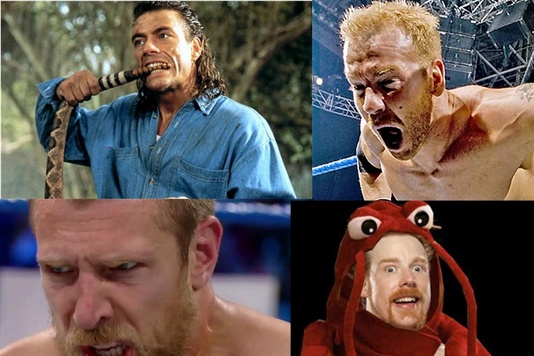 Photos via guardian.co.uk, ESPN.com, fanoff.com and wrestlingforums.com
Burning Question
Will we be seeing John Cena vs. Daniel Bryan at SummerSlam?
Match Outlook
Expectations are high for this match, and deservedly so. WWE doesn't often match top faces against each other, so seeing guys like CM Punk and Sheamus go at it could be a lot of fun.
Expect this to go 25-30 minutes with a lot of excitement. If this match doesn't steal the show it will be a letdown.
Final Projection: Daniel Bryan (60 percent confidence), Rob Van Dam (30 percent confidence), Christian (10 percent confidence. He's lost twice cleanly this past week, maybe it's a way to throw fans off).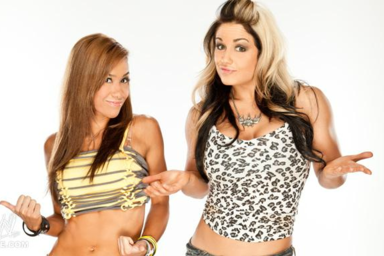 Photo via kaitlynxajlee.tumblr.com
Burning Question
Regardless of who wins, is there any other female talent in the company over enough to be the champions' next opponent?
Match Outlook
AJ has been great in her role, and Kaitlyn a bit less so.
Nobody in the Divas division likes either one of them, which makes fan interest relatively mild. However, it should be an entertaining enough, which will prevent it from being the bathroom-break match, like most Divas matches are.
Also, Christian could learn a thing or two from Kaitlyn's spear.
Final Projection: AJ (75 percent confidence).
My guess is that at least one person on this pay-per-view is turning heel, and I'll go with Layla turning on Kaitlyn to set up a feud between those two.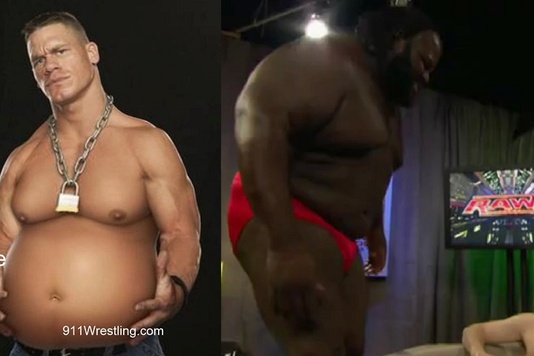 Photos via 911wrestling.com and forums.prowrestlingfans.com
Burning Question
Is there any way this match can live up to the great hype they've done so far?
Match Outlook
It's Mark Henry vs. John Cena. They'll try hard, but it won't be a classic.
It's funny how WWE plays the "will Cena be able to lift Henry card?" because Cena has performed the move on the larger Big Show multiple times, as well as Henry himself.
So, yes. Yes he can.
Final Projection: Cena (70 percent confidence).
I'm about 98 percent confident that Cena will walk out with the title, but I'm not ruling out some sort of shenanigans. Maybe there will be a double count out or a DQ finish that sets up a rematch at SummerSlam or on Raw.
As good as Henry has been lately, I just don't see him walking out with the gold.
That's it for this month. Those are my guesses. What are yours? Sound off below and thanks for reading!