Preview and Prediction for Denis Grachev vs. Edwin Rodriguez Bout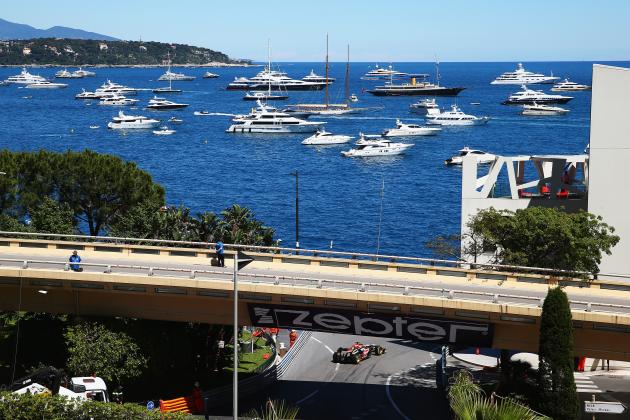 Clive Mason/Getty Images

On Saturday, July 13, rugged light heavyweight prospect Denis Grachev of Russia will face off with the undefeated super middleweight contender Edwin Rodriguez. The bout is being contested at a catch weight of 171.5 pounds.
This fight is being held in Monte Carlo, Monaco, and both men fought in the elite gambling mecca last year as well. Monaco's gain in this case is the United State's loss, as this fight would have made a terrific main event on Friday Night Fights or on an NBC Sports Channel card
These are two very relevant fighters. But this weekend, they are scrapping for the caviar set.
As reported by BoxingNews24 on June 13, this fight is for the "Million Dollar Super 4 Crown."
Begin Slideshow

»
| | | |
| --- | --- | --- |
| Per Boxrec | Denis Grachev | Edwin Rodriguez |
| Record: | 13-1-1, 8 KO's | 23-0, 15 KO's |
| Height: | 6'1" | 6' |
| Reach: | unavailable | 76" |
| Weight: | 171.5 pounds | 171.5 pounds |
| Age: | 30 | 28 |
| Stance: | Orthodox | Orthodox |
| Hometown: | San Diego, CA | Worcester, MA |
| Rounds: | 79 | 122 |
I could not find a reliable listing for Grachev's reach, but it looks average, at the very least, in his fights. Rodriguez has very good length for a 6-footer.
This fight is being waged at a catch weight, 3.5 pounds below Grachev's usual 175. But Grachev weighed below 169 when he faced Lucian Bute last November.
Rodriguez is the slightly more experienced professional fighter, but they've both collected quality wins. At 28 and 30, neither man is young by boxing standards. They are both hungry to move into true world-title contender status.
Grachev is a well-regarded prospect at 175 and Rodriguez is a top undefeated young gun at 168. They have both faced high-level competition relative to their experience.
Since 2010, Rodriguez has faced mostly name prospects like James McGirt, Aaron Pryor Jr. and Don George. He's handed losses to three previously undefeated fighters since October of 2011, when he completely shut out then 14-0 Will Rosinsky.
Rodriguez actually beat Rosinsky more decisively than Kelly Pavlik was able to manage the following July.
Grachev announced his arrival in the light heavyweight division in April, 2012, when he beat undefeated, and ranked, Ismayl Sillakh by Round 8 TKO on Friday Night Fights. He lost a reasonably close decision to Lucian Bute last November then handed former world champion Zsolt Erdei his first professional loss in May.
Having these two fight at a catch weight was a good idea. These are two relevant fighters who should get a challenging night of work without a major risk to their standing within their own divisions.
Denis Grachev
Grachev is a former world champion in Muay Thai, and he fights like one. His stance is very straight, with a loose, high guard. He has almost no head movement but picks off punches well with his gloves.
His apparent lack of defense is deceptive. Grachev reads his opponents well and has very good timing, so one of his primary defensive techniques is to counter-attack at the first sign of offense from his opponent.
This is another trick that I think follows Grachev from Muay Thai, where traditional western boxing defenses, like bobbing and weaving, move a fighter into an even more dangerous line of attack.
Grachev is a very accurate puncher and leads well with both hands. He throws a nice lead left hook and a very effective lead right to both the body and head.
Grachev is a strong fighter and extremely durable. He can take a shot and come forward.
Edwin Rodriguez
Rodriguez has a very strong amateur background, and his boxing is technically solid. He has good head movement and changes levels well.
Rodriguez throws quick one-two combinations. He is a strong puncher and counters well off a slip.
Rodriguez has fought a wide variety of tough prospects and demonstrated a strong boxing IQ. He is very good at reading what his opponent is giving him and reacting accordingly. He fought a much different fight against the 6'4" Pryor than he did against the stocky, athletically explosive Rosinsky.
Denis Grachev
He might be durable, and he might excel at beating his opponents to the punch, but I still feel like he gets hit entirely too much. I'd feel a lot better about his long-term prospects in the sport if he could develop a little more head movement.
Against Bute, the former world champion was able to score some big punches in the later rounds, which no doubt helped him edge out a decision on the closer cards. The fact that Grachev had spent all night showing him a target that didn't move much had to have made it easier for Bute to dial in.
Grachev could also stand to put his punches together more. He is a very accurate puncher, but he relies too much on landing one punch at a time. A busier fighter might simply outwork him.
Edwin Rodriguez
He mostly throws fluid one-two combinations, but at times he has a tendency to load up too much on his straight right. This causes him to fling the punch out awkwardly and makes his back foot come loose from its mooring.
When Rodriguez is in offensive mode, he is prone to lunging with his chin lifted. A tough fighter like Grachev will sit tight in the pocket and make him pay for getting into such poor defensive position.
Denis Grachev will win this fight if he can consistently time his attacks to disrupt Edwin Rodriguez. If he can press forward, attack, regroup and then attack again, he should be able to pile up scoring and prevent Rodriguez from getting into his own rhythm.
When Rodriguez gets a punch off, Grachev should look to parry and counter quickly. Grachev is the bigger, stronger fighter and should look to keep the action in punching range or closer. He needs to be the bully.
When Rodriguez manages to get into a flow and put some punches together, Grachev needs to stay relaxed. He should wait for Rodriguez to get over-aggressive so he can make him pay with an accurate, well-timed counter.
Edwin Rodriguez will win this fight if he boxes intelligently. He needs to jab aggressively, then look to attack Grachev's body.
Rodriguez needs to be smart when he throws the right hand and keep his back foot planted. Grachev is not the type of opponent Rodriguez is likely to blast his way through. He's going to need to stay patient and box smartly.
Rodriguez has got to use lateral movement to get Grachev turning. Grachev is a very tricky offensive fighter, so it is crucial that Rodriguez keeps changing his angle so Grachev cannot get set to attack.
In back of his jab, Rodriguez should look to throw punches from a variety of angles. Grachev will probably keep his head relatively stationary, so Rodriguez should keep punching until he finds it.
I am conflicted over who to pick in this one. I have seen enough of both fighters to consider each a potential contender, but not enough to feel extremely confident choosing between them.
Grachev is the stronger fighter, and his rugged style could present problems for a fighter used to fighting 168-pound opponents. He'll likely make Rodriguez fight every minute of every round.
But ultimately, I think Rodriguez is the better boxer. I think he is going to be able to hit Grachev more often, while minimizing the damage he takes in return.
This is a win that that would look very good on Rodriguez's resume. I think he'll get it, although I expect a close fight.
Edwin Rodriguez by decision, 96-94.