5 Biggest Questions and Answers for the Dallas Mavericks This Offseason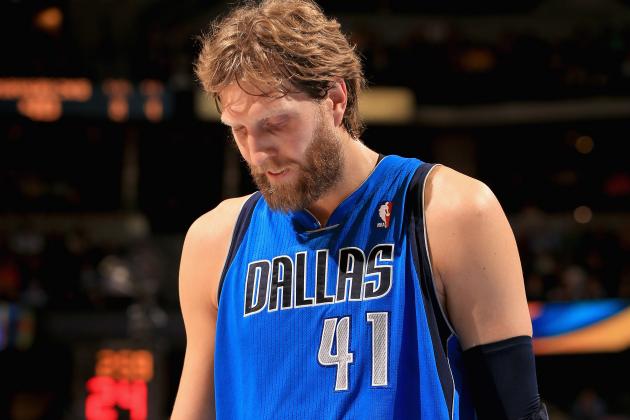 Doug Pensinger/Getty Images

Unfortunately, the Dallas Mavericks' season has been over for quite a while now, and the front office has had plenty of time to consider its offseason strategy.
After a 41-41 season, fans were left with a bitter taste in their mouths as the Mavericks failed to make the postseason for the first time in 12 years.
Now, the Mavericks will be faced with some difficult decisions in the next several months. This offseason will be critical in determining if the Mavs are a team that can get back into the Western Conference playoff mix, or if they will officially have to enter into rebuilding mode and plan for the future.
Like most teams, the Mavericks are now faced with some serious questions that they must answer if they are going to make their offseason a successful one.
Begin Slideshow

»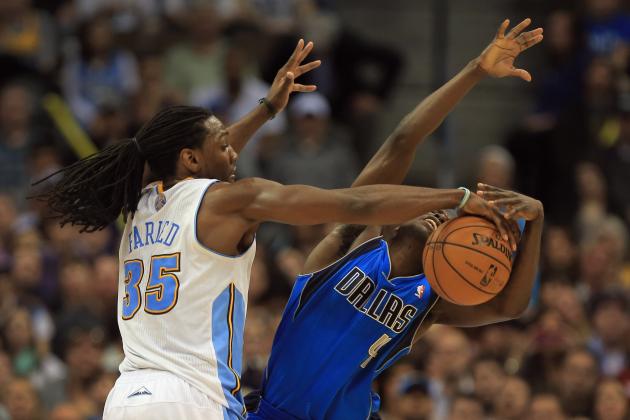 Doug Pensinger/Getty Images

Now that it seems increasingly likely that the Mavericks won't land Chris Paul (more on that later), they have to address their point guard situation with a Plan B.
What they need to decide first and foremost is whether or not they are interested in bringing back Darren Collison in any capacity, and if so, if they are comfortable with him being the starter in 2013-14.
Collison played OK for the Mavericks, but they are looking for much more out of their lead guard, especially in a Western Conference that features point guards such as Tony Parker, Russell Westbrook, Chris Paul, Mike Conley, Ty Lawson, Stephen Curry, Steve Nash and Jeremy Lin (and those are just the playoff teams).
In his first year in Dallas, Collison averaged 12.0 PPG and 5.1 APG and showed the ability to excel in the open floor as well as score in the half court.
However, he turned the ball over too much, was inconsistent on defense and didn't rack up enough assists in the Mavs' high-powered offense.
If Dallas does want to go forward with Collison, it first and foremost will need to re-sign him, as he is a restricted free agent. If it offers him a new contract, it will then be up to him to improve his game to ensure he will be the starter next year.
If they don't want to bring him back, there are plenty of point guards that the Mavericks can go after in free agency, including Brandon Jennings, Jose Calderon and Jarrett Jack, just to name a few.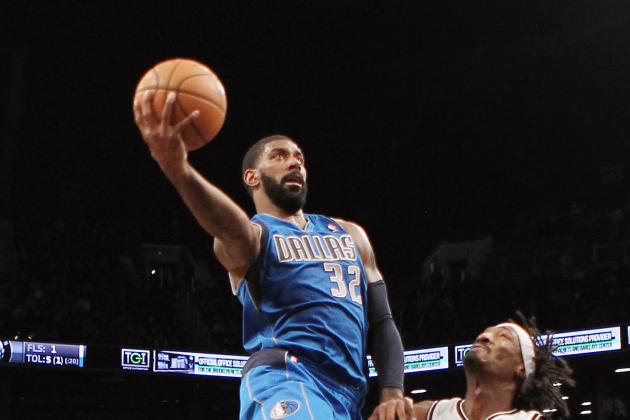 Bruce Bennett/Getty Images

Aside from Collison, the Mavericks have several other players on their roster from this season that they will need to make a decision on if they wish to pursue or not.
Only five Dallas players from the 2012-13 roster are under contract for next season, so the team could almost completely clean house if it chooses to.
For some players, it is nearly a given that they will not be returning.
Chris Kaman, Rodrigue Beaubois, Justin Dentmon and Josh Akognon have likely played their final game in a Mavs uniform (although it is possible for the latter two to be re-signed and placed in the D-League).
Others, however, are not so cut and dry.
I've already spoken about Collison, but what about his backcourt mate from this season in O.J. Mayo?
It seems logical that the Mavericks won't be re-signing Mayo after his second-half struggles and spats with head coach Rick Carlisle.
Plus, the team wants to focus its cap space on other areas, and Mayo will likely demand much more than the $4.2 million Dallas paid him this season.
Elton Brand, Bernard James and Brandan Wright are capable role-playing big men, but the jury is out on which of them will return, while the same can be said about guards Mike James and Anthony Morrow.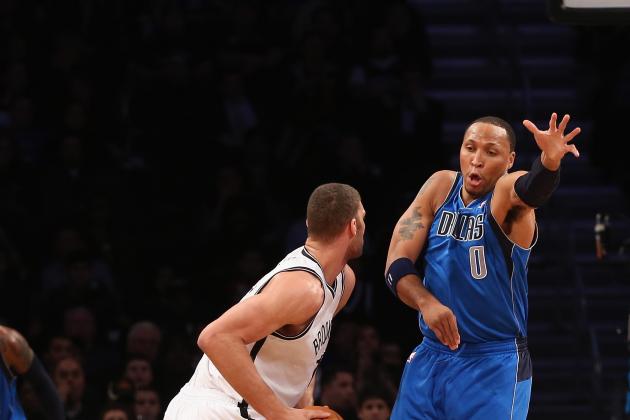 Bruce Bennett/Getty Images

No matter which new players they pick up, the Dallas Mavericks won't have much of a chance at being a competitive team next year if they don't get better on the defensive end of the floor.
Dallas ranked 27th in the NBA this season in opponents' points per game after consistently being ranked in the top half of the league previously under Rick Carlisle.
With all the new additions to the roster, the Mavericks defense just did not gel together this season, and the team found itself having to try to outscore their opponents night in and night out.
Whether it is on the perimeter or inside the lane, the Mavs need to find better defensive stoppers, particularly on their bench.
While there are elite defenders out there like Andre Iguodala and Tony Allen, even if the Mavericks don't bring in a player of that skill level, getting good defensive players to fill out their roster will help in a big way.
The Mavericks simply have to be more conscious of their defense next season if they are going to get back into the playoffs.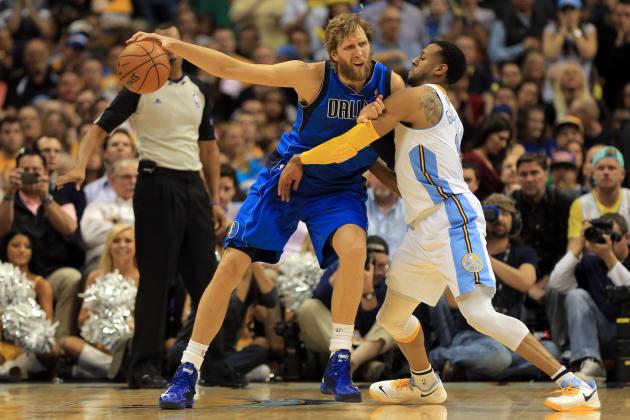 Doug Pensinger/Getty Images

For the first time in his career, Dirk Nowitzki experienced a serious injury, causing him to miss the first third of the season for the Mavericks while undergoing knee surgery.
When Dirk finally got back to the court in late December, it was a slow process before he really became anything close to the Dirk Nowitzki we have gotten used to seeing over the last decade.
Although Nowitzki certainly showed he can still score with the best players in the league, considering his recent injury problems and the fact that Dirk will be 35 by the time next season starts, the Mavericks are now forced to ask themselves: Can we win another NBA championship with Dirk Nowitzki as our best player?
This question will be essential to the core of the Mavericks' immediate future. If the answer is yes, then the team needs to build a contender around him quickly while they still have the chance and continue to cater the roster to the best of their ability around Dirk's talents.
If the answer is no, then the franchise must find an heir apparent to Nowitzki and build around him for the future, while Dirk fades more into a supporting role for the rest of his career.
The answer to that question also ties in directly to the one that will be on the forefront of the minds of Mavericks fans all summer long...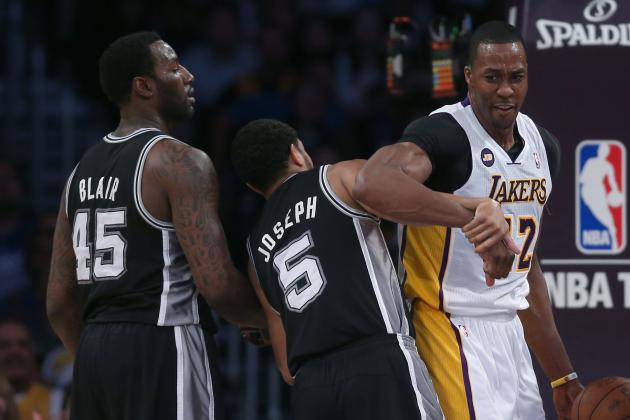 Jeff Gross/Getty Images

Dwight Howard ended his first season in Los Angeles much the same way he began it: in controversy.
After Howard got thrown out of the Lakers' Game 4 matchup against the San Antonio Spurs in the first round of the NBA playoffs, the rumors almost immediately started to circulate about whether it would be the last time Howard donned the famous Laker uniform.
Much like last season when Howard was a free agent, the Dallas Mavericks will be making their push to try and land the All-Star center.
At the very least we know that Howard has some interest in coming to Dallas, so the Mavericks will likely base their entire offseason on landing him or another superstar.
The problem is the only real other superstar who is a free agent is Chris Paul, and while the Mavs would love to get him, it just doesn't seem realistic that he would leave an up-and-coming Clippers team to join Dallas.
Instead, the Mavericks' best shot is with Howard.
If they were able to get Howard on board, it would certainly instantly improve the team on the defensive end while also providing them with a big man who could solve their rebounding problem and score big-time points on offense.
Dallas would also have to deal, however, with Howard's poor attitude and the media scrutiny that surrounds him.
However, the franchise certainly looks to be willing to accept that by bringing him on board.
If the franchise fails in getting Howard, it could send them into another frantic offseason in which they sign several short-term contracts and try their luck in the superstar pool again next season, much like they did in 2012.
It's been clear for the past two years that the ultimate goal of Mavericks owner Mark Cuban is to bring in another star player to Dallas, and once again it seems as though their best and only option is Dwight Howard.