Ranking the Drivers We Most Want to See Do the Indy 500-Coca Cola 600 Double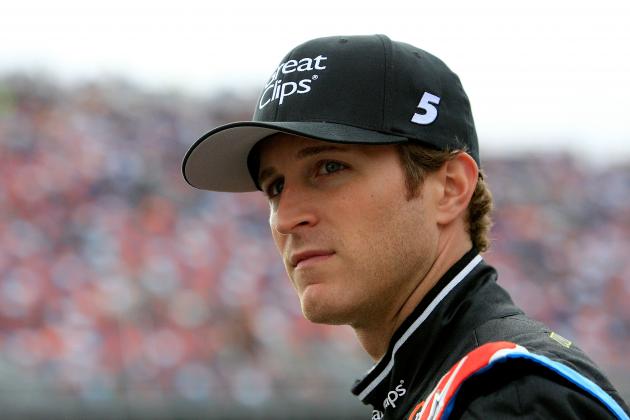 Sean Gardner/Getty Images
Kasey Kahne's open-wheel background makes him an ideal candidate for the NASCAR/IndyCar double.
Kurt Busch rekindled the lost thought of a driver attempting to race in both IndyCar's Indianapolis 500 and NASCAR's Coca-Cola 600 on the same day, hundreds of miles apart, when he tested for Andretti Autosport at the Indianapolis Motor Speedway on May 9.
Busch's first test of an open-wheel car on a high-speed oval ultimately was a success. He passed the traditional IMS rookie orientation program and became eligible to compete in the Indianapolis 500. A lack of experience, funding and timing kept Busch out of the seat for the 2013 race, but he's vowed to take a thorough look at racing both events in 2014.
Affectionately known as "The Double" in racing circles, a driver hasn't attempted to race Indianapolis' 500 and Charlotte's 600 in the same season since Robby Gordon's effort in 2004. Only two others (John Andretti and Tony Stewart) have tried it otherwise.
Thanks to Busch's IndyCar test, the reality of seeing another driver try to win both races seems closer than previously thought. The following is a list drivers who would make excellent entrants in both events.
Begin Slideshow

»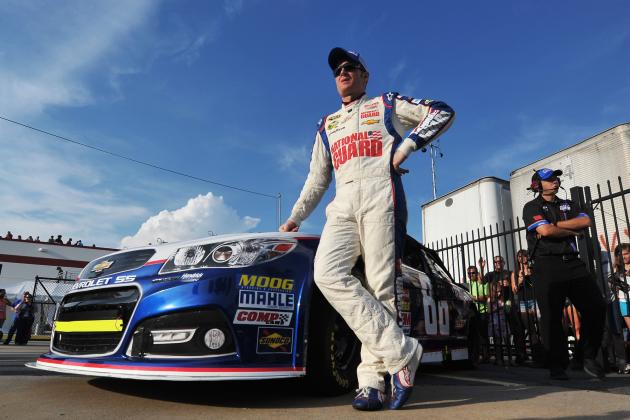 Drew Hallowell/Getty Images
Dale Earnhardt Jr. is a natural fit to compete in the two races that compose America's best day of racing.
Dale Earnhardt Jr. has never driven an IndyCar, and the majority of his racing background has come in full-fender vehicles. He's an Earnhardt, so he's always been NASCAR through and through.
Still, the idea of Earnhardt racing in the Indianapolis 500 and Coca-Cola 600 has a draw for even the most casual of sports fans. The North Carolina native has long prided himself as someone who celebrates NASCAR and American racing heritage. Racing in the Indianapolis 500 would be a natural extension of his affinity for experiencing history. Doing it on the same day as the Coca-Cola 600 would only double the fun.
And, as is the requirement for any driver doing the double, he could likely be competitive at both tracks with enough preparation. Sponsorship would hardly be an issue.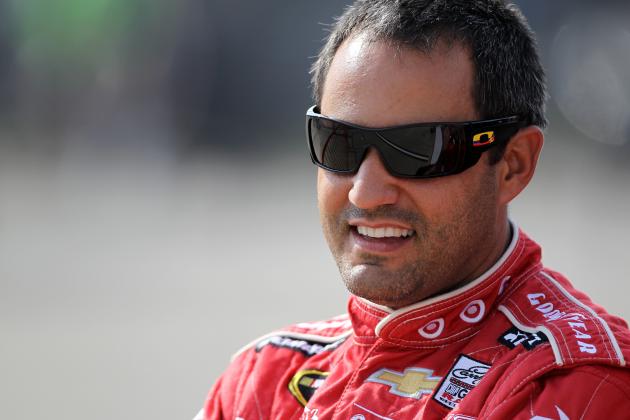 Todd Warshaw/Getty Images
Juan Pablo Montoya dominated his first and only Indianapolis 500.
Colombian driver Juan Pablo Montoya already has tasted the famous drink of milk that follows an Indianapolis 500 victory. He's also sprayed champagne in NASCAR Victory Lane.
The 2000 Indianapolis 500 winner has the experience necessary to be a contender in both events. Look no further than his one-for-one record at the legendary Brickyard—a perfect record he shares only with the 500's first winner Ray Harroun—and the dominating performance he posted en route to the checkered flag.
Montoya's extensive NASCAR experience that followed his long open-wheel career likely makes him the most viable candidate to win both races, should he try it.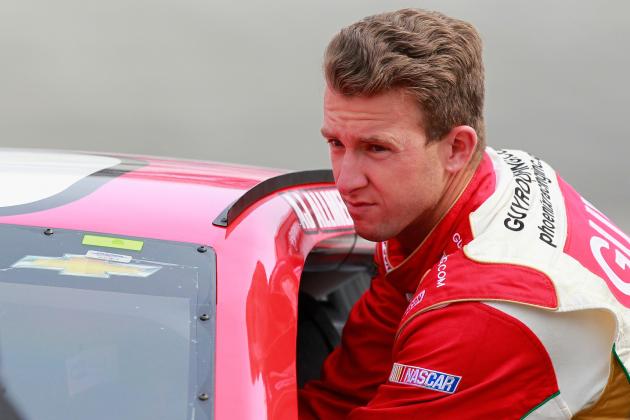 Geoff Burke/Getty Images
AJ Allmendinger is racing NASCAR and IndyCar in 2013.
Thanks to his mistake of taking an unknown substance from a friend last summer, AJ Allmendinger was eventually booted from the best ride of his career in Penske Racing's No. 22 NASCAR team. That failed drug test ultimately led him down the road of qualifying for the 2013 Indianapolis 500.
Allmendinger was first a winning open-wheel driver before he switch to NASCAR. Now, he's trying to find a stable ride in either series. For now, his best opportunity is in IndyCar again paired with Penske Racing—likely the best all-around team competing in both series.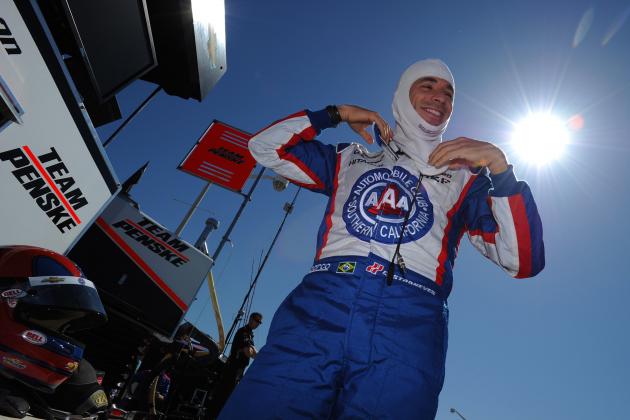 Robert Laberge/Getty Images
Helio Castroneves would have great equipment from Penske Racing in both races.
Thanks to his Dancing with the Stars win in 2007, Castroneves is likely the most well-known IndyCar driver among the general population. Fortunately, he's also immensely talented.
One of just seven three-time winners of the century-old Indianapolis 500, Castroneves is another Penske Racing driver who would seemingly have access to top-notch equipment in the Coca-Cola 600. Castroneves' showy personality would also be worth the price of admission in the NASCAR garage.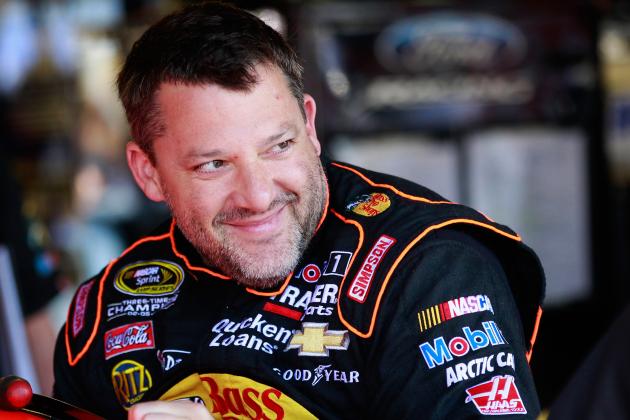 Geoff Burke/Getty Images
Tony Stewart has the best overall combined performance in the same-day races so far.
Sure, we've seen Tony Stewart try the Indianapolis-Charlotte double before. But it's been 12 long years since Stewart brought his helmet to Indianapolis for some open-wheel fun.
Stewart's roots are in open-wheel, and he's a former IndyCar series champion. He also came the closest of anyone to winning both both races in 2001 when he finished sixth in Indianapolis and third in Charlotte with long jet and helicopter rides in between. The three-time NASCAR Sprint Cup Series champion embodies the best of each race.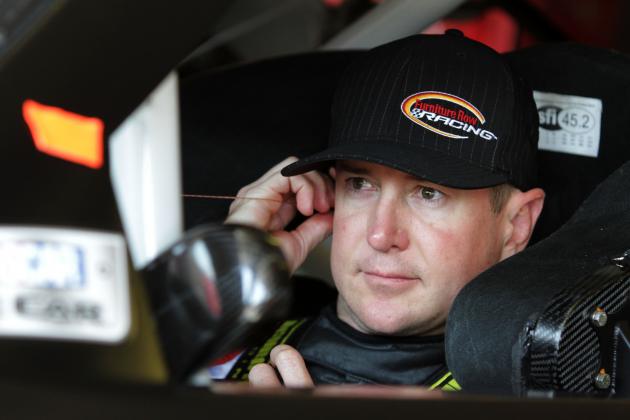 Jerry Markland/Getty Images
Kurt Busch recently tested an IndyCar at Indianapolis.
When Busch showed up to Indianapolis for his hastily-arranged test before this year's Indianapolis 500 on-track activity again, it was apparent he was all business. He talked of getting up to speed, passing the on-track rookie tests and figuring out ways to make the logistics of the Indy-Charlotte double work out.
Busch will only be in the Coca-Cola in 2013, but NASCAR's most fiery personality made clear that tackling the challenge of Indianapolis is something he cares about. A previous Coca-Cola 600 winner, he appears to just have one driving style to develop.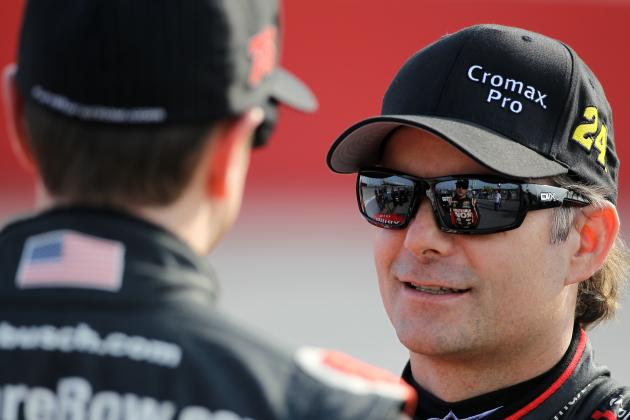 Todd Warshaw/Getty Images
Jeff Gordon racing in the Indianapolis 500 would bring his career arc full-circle.
Jeff Gordon scored his first career win in NASCAR's Coca-Cola 600 in 1994—a moment ultimately seminal for open-wheel racing. Gordon was raised in the feeder system that sent its best to race IndyCars. Instead, he went NASCAR racing and never looked back—pulling a whole squadron of likely IndyCar stars to the fender world.
Gordon competing in the Indy-Charlotte double would bring that story full-circle. The veteran, who was raised just miles from the Indianapolis Motor Speedway, would have the talent to compete in the Indianapolis 500, too.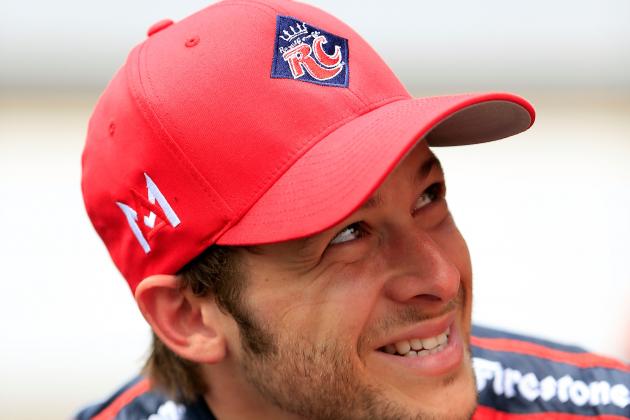 Jamie Squire/Getty Images
Marco Andretti could join his second cousin John Andretti as a driver who attempted the double.
IndyCar has talented drivers and characters to also cross the lines and race on NASCAR's turf. Marco Andretti seems like a natural fit as a young gun in the IndyCar Series still looking to step from the shadow of his family's name.
His father and former IndyCar champion Michael Andretti nearly started a NASCAR team in 2012. Should that ever come to fruition, adding an attempt at NASCAR's Coca-Cola 600 would make a lot of sense. Andretti may favor breaking Indianapolis' spell on his family first by getting an Indianapolis 500 win.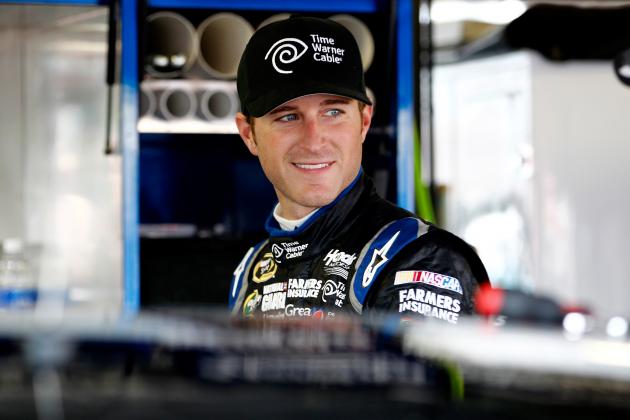 Jeff Zelevansky/Getty Images
Kasey Kahne's background should have led him to IndyCar. It's only fitting he races both.
Kasey Kahne's background in sprint cars and other open-wheel cars made him a perfect candidate to become an IndyCar driver. Instead, he was swept into NASCAR where he now drives for the sport's preeminent team—Hendrick Motorsports.
Kahne still dabbles in some dirt track racing and has the broad skill to make a competitive foray into racing in the Indianapolis 500. Partner that with his three Coca-Cola 600 wins and we're suddenly looking at an immensely popular driver having a great shot to win each race.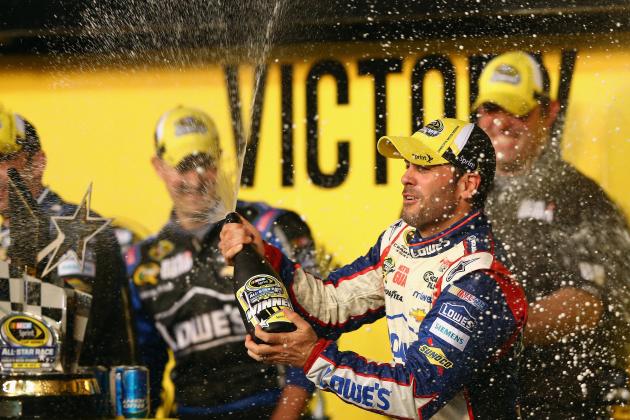 Streeter Lecka/Getty Images
Jimmie Johnson could replicate his Charlotte celebrations in Indianapolis.
To be the best, you've got to beat the best. Jimmie Johnson has more than done that in NASCAR with his five series championships, two Daytona 500 wins and three Coca-Cola 600 wins.
Now, Johnson should tackle Indianapolis and Charlotte in the same day. There's little doubt that he'd find success in his first foray into IndyCars. Plus, Johnson would made a landmark statement about returning racing to an era where drivers raced the biggest races no matter the format.
Johnson is NASCAR's most dominant driver of the last decade and perhaps ever. Wouldn't it be grand to see him go after another huge racing accomplishment?