L.A. Lakers: 5 Reasons Kobe's Playoff Guarantee Is Sincere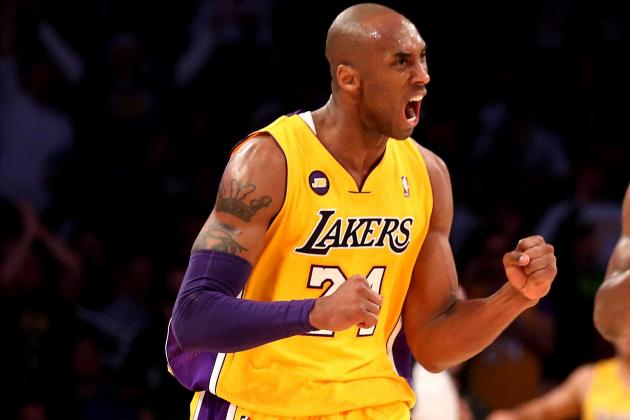 Stephen Dunn/Getty Images

Kobe Bryant sincerely believes that the Lakers will make it to the playoffs. No ifs, ands, or buts. In an interview with Sports Illustrated, Bryant says "it's not a question of if we make the playoffs. We will."
That's tough talk coming from a team that is 28-30. Still, Bryant is not one to sugarcoat things. His belief in his team is not immune to that.
First glance, and it seems Bryant is trying to motivate his team. However, based on his blunt personality, Bryant's confidence is coming from a place of truth.
And here's why.
Begin Slideshow

»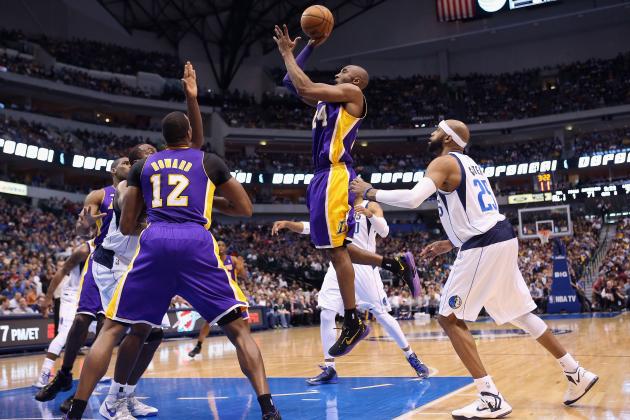 Ronald Martinez/Getty Images

Since the All-Star weekend, the Lakers have won three of their last four. Evidently, Kobe's words are resonating with his team members.
His determination shouldn't come as a shock, as his drive is the primary reason the Lakers have been able to stay afloat.
It seems the Lakers are attempting to make good on Kobe's promise.
It won't come so easily. They will face Oklahoma City next week and the LA Clippers down the stretch. They've yet to find success against either team.
But, the mentality Kobe has instilled in this team can give the Lakers the extra push they need. If they can get a win here, Kobe's promise will be believable.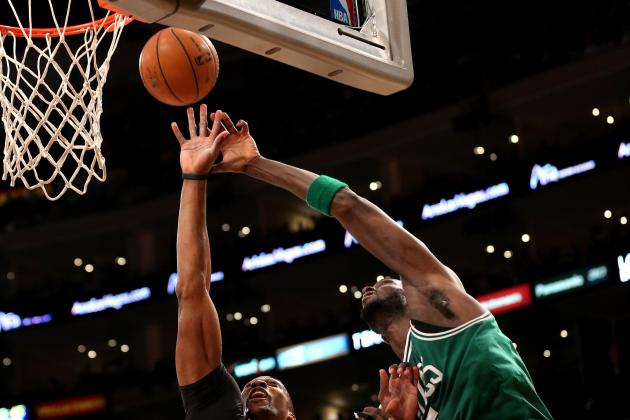 Stephen Dunn/Getty Images

Dwight Howard's transition this season hasn't been very smooth as he's ruffled a few feathers. However, Howard is beginning to play to the best of his abilities.
Bryant has harped on Howard's performance this season, but it seems that D12 is starting to listen to what Kobe has to say. Against Dallas, Howard had 13 rebounds, 12 of which were on the defensive end.
Kobe wouldn't declare a playoff bid if he knew Howard wasn't going to be productive. It's about time Dwight Howard gets on board.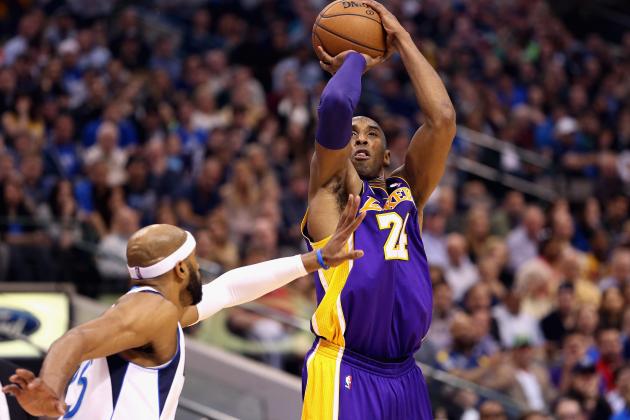 Ronald Martinez/Getty Images

In case his words weren't enough, Kobe is backing up his playoff guarantee. Showing the genuineness of his promise, Kobe scored 38 points, 12 rebounds and seven assists against the Dallas Mavericks. A perfect 5-of-5 from the field in the fourth quarter, Bryant isn't taking his statement lightly.
He's determined to make the playoffs no matter what it takes.
Mavericks owner Mark Cuban's comments on amnestying Kobe only fanned the flames. Doubt Kobe Bryant, and he will prove you wrong.
Kobe is responding, and he meant just what he said. Now he's showing us why he believes it to be true.
In the words of Kobe Bryant, "Amnesty THAT."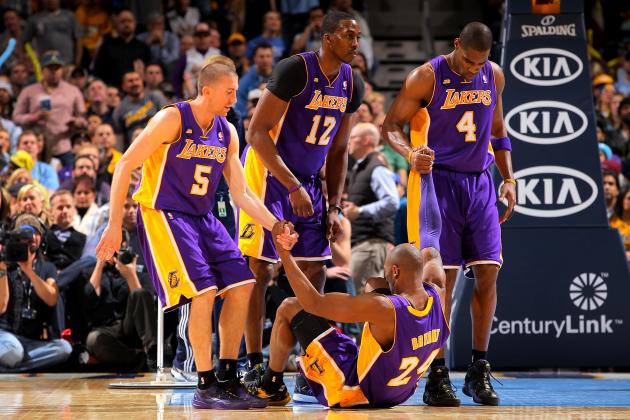 Doug Pensinger/Getty Images

The Lakers are in a deep hole, but they're emerging as strong as ever. A championship may not be in their near future, but a playoff bid is.
There's plenty of games left to be played, and with the path they're on, Kobe's prediction will come true. Just three games behind the Houston Rockets, the Lakers have a fire in them that wasn't there at the start of the season.
By the time the end of the season arrives, the injured will return, and the Lakers will be complete. If everyone can stay healthy, a playoff bid is attainable.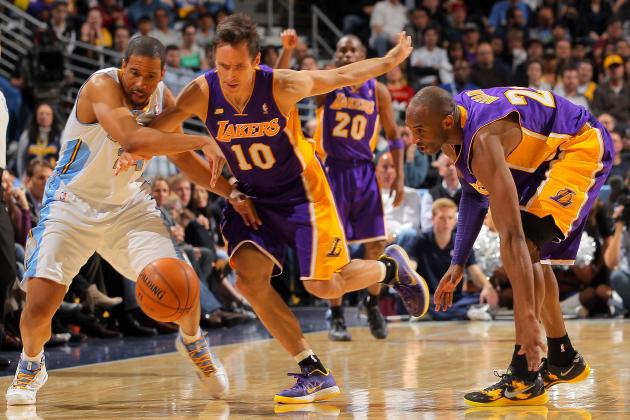 Doug Pensinger/Getty Images

What has long been missing from the Lakers is beginning to show itself: the elusive chemistry. The Lakers' ability to play as a team has been a constant struggle.
But, things are beginning to change.
Howard and Bryant are getting along (for the most part), and Steve Nash is being utilized as a shooter rather than a playmaker. Kobe is more conscious of the shots he takes, and is taking more of a backseat.
Kobe knows what it will take to get into the playoffs, and playing like a team is crucial. The Lakers have shown that when they do, they win.