Drafting a Left Tackle Is the Easy Choice for the San Diego Chargers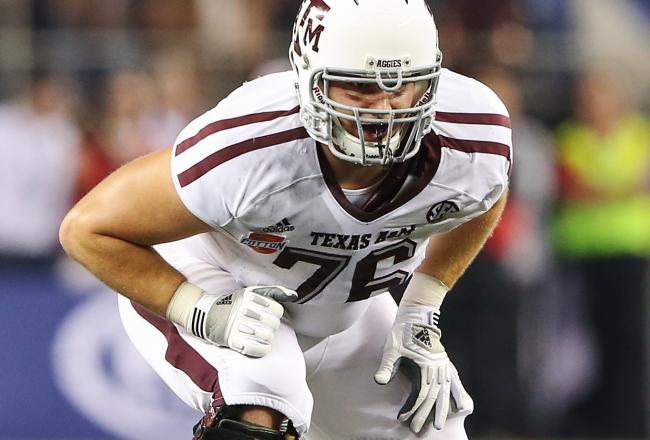 The Chargers would have to get extremely lucky to land Luke Joeckel.
USA TODAY Sports
When trying to determine what's wrong with quarterback Philip Rivers, it's easy to point to the pass protection. The offensive line in San Diego had been poor for three years, and former general manager A.J. Smith never found a solution.
In just about every mock draft, the Chargers are taking an offensive tackle, whether that's Luke Joeckel, Eric Fisher or Lane Johnson. It makes perfect sense so it often goes unquestioned, but there are plenty of other options the Chargers could explore.
The question is to what extent the Chargers should consider drafting players at other positions with such a huge need. Teams fall in love with players at positions of need and therefore overvalue them, and that could happen here.
As a general rule, it's probably a bad idea to overvalue prospects because of a need, but it's okay in this case. If all three of the top tackles are taken, no one would suggest that the Chargers should select an offensive tackle in the first round. It seems likely that the Chargers would have all three tackles highly graded.
One theory behind the zone-blocking scheme is that valuable resources don't need to be used to build a good offensive line. It also wouldn't be wise to pass on a cornerback if he was graded significantly better than one of the offensive tackles. The Chargers could have Dee Milliner as their top player and be faced with the decision to draft him or Johnson. Would the Chargers still grade Johnson or would they take Milliner?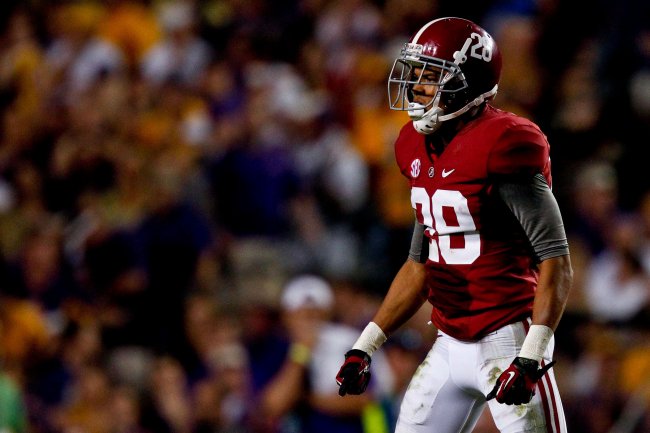 Derick E. Hingle-USA TODAY Sports
With the Chargers likely switching to a zone-blocking scheme (or at least incorporating a lot more zone), it's worth wondering if they need to spend a premium pick to address the offensive line. One of the major theories behind the zone-blocking scheme is to get good production in the running game with smaller, more athletic offensive lineman often underrated by other teams.
Zone-blocking teams usually focus on pass-blocking and mobility and have success finding linemen later in the draft and in free agency. The idea is to devalue the personnel on the offensive line and at running back to enable the team to devote more resources to other areas.
In theory, zone-blocking teams don't spend valuable resources (like top draft picks) on offensive tackles, but in reality they do at the left tackle position. The Houston Texans are a zone-blocking team and drafted Duane Brown 26th overall in 2008. Brown was the eighth offensive tackle selected, and several zone-blocking teams selected an offensive tackle that same year, including the Denver Broncos (Ryan Clady), the Carolina Panthers (Jeff Otah) and the Atlanta Falcons (Sam Baker).
Should the Chargers consider drafting another position even if one of the top three tackles are available at No. 11?
It would seem that the 2008 NFL draft suggests zone-blocking teams will draft left tackles in the first round with good frequency. The Denver Broncos basically pioneered the zone-blocking scheme and spent three first-round draft picks on offensive tackles in the 13 years Mike Shanahan was the head coach. The Broncos selected more offensive tackles in the first round than any other position during this span. In Shanahan's first year in Washington, the Redskins selected offensive tackle Trent Williams in the first round.
New offensive line coach Joe D'Alessandris spent the [ast three years with the Buffalo Bills, and in 2012 they used a second-round pick on Cordy Glenn in 2012 to fill their left tackle spot. It seems that zone-blocking teams often use the draft to bring in athletic left tackles.
While it's possible for the Chargers to draft a player at a position other than offensive tackle in the first round, it's not going to be because of the running scheme. If anything, Mike McCoy's run-heavy tendencies and desire to run the ball to take pressure off of Rivers will make the Chargers even more likely to use their top pick on a left tackle.
At least in this case, it seems like the obvious choice is also the most likely. If the Chargers were to go after a left tackle in free agency, that would change everything. We don't know how the draft is going to unfold, but until something changes, it's okay to go with the masses when determining who the Chargers will draft.
This article is
What is the duplicate article?
Why is this article offensive?
Where is this article plagiarized from?
Why is this article poorly edited?

San Diego Chargers: Like this team?