NASCAR: 5 Ways NASCAR Can Increase TV Ratings in 2013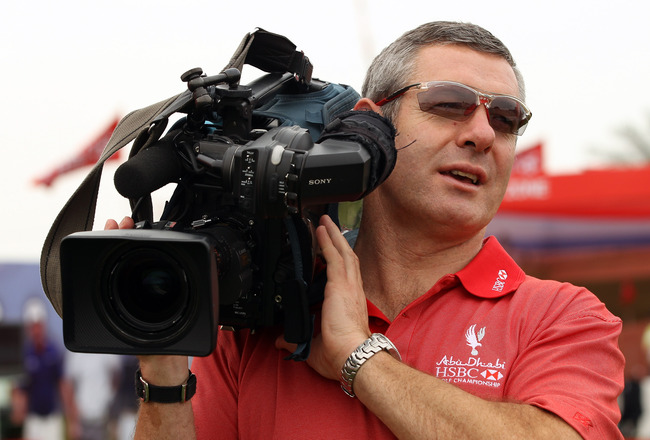 Ross Kinnaird/Getty Images
NASCAR has increasingly been listening to race fans and giving them more of what they want.
A good example is the new Generation 6 car that makes its formal debut in less than three weeks at the Daytona 500, vehicles that look more like what fans drive on the streets and that dealers sell in showrooms. Fans had asked for such, and NASCAR ultimately listened to them and acted upon those requests.
But whether you root for Dale Earnhardt Jr, Tony Stewart or Jeff Gordon, if there's one thing that brings fans together almost in unison it is the way races are televised.
Granted, like at-track attendance, TV ratings—or more precisely, overall viewing numbers—have shown that fewer fans watch NASCAR races today than they did five or six years ago, just before the economy and interest in the sport both went south.
NASCAR is working to bring those numbers back, and 2013 has the potential to have the highest TV ratings in a long time, even better than last season's ratings.
Based upon numerous conversations with and emails received from fans over the last few years, we present here five ways that NASCAR can increase TV ratings in 2013.
If you have any other ideas, we'd love to hear them. Please put your thoughts in the comments section.
1. More Split Screens: Keeps Commercials Going While Still Watching Action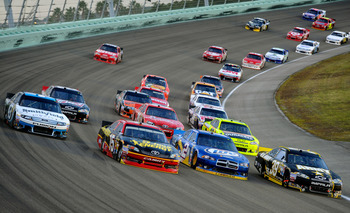 Keep the action going in one screen, with a commercial ad in another screen.
John Harrelson/Getty Images
During the first major TV broadcast package from 2001 through 2006, TV networks refused to use split screens so that viewers could still watch the race while also having to sit through the obligatory commercials that pay for the network's televising expenses.
Some firms even lied, saying the technology wasn't available, when it had been used for years previously while televising other sporting events.
So why did it work so well in events such as the Olympics, but not in run of the mill NASCAR races, right?
But in recent years, and again responding to the wishes of the fans, we've seen all three networks use the split screen in one form or other.
Some more often than others, but it's progress nonetheless.
2. More Camera Panning Through the Field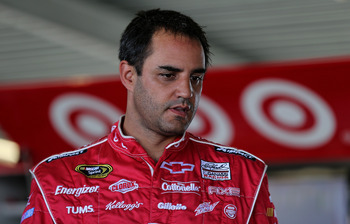 It seems the only time JPM gets TV time is if he's in a crash.
Tom Pennington/Getty Images
Admit it, doesn't it get boring to watch the same five or 10 cars running around the track just because they're in the top five or top 10 at the time?
NASCAR fans want to see their drivers, whether they're in front or in the back. Unfortunately, if your favorite driver is having a terrible race and is locked back in the final third of the field, the odds of you seeing him on TV are slim, at best—unless he gets into a wreck.
What fans want networks to do is show more battles for position deeper in the field rather than just in the top five to top 10.
Winning is racing, but sometimes more compelling backstories can be found among drivers that are having bad days or find themselves inexplicably mired back in the pack.
How many times has our attention level picked up when we find a driver who started last on the grid suddenly come out of nowhere to contend for the lead—if not come all the way back outright to win the race?
3. Longer Post-Race Shows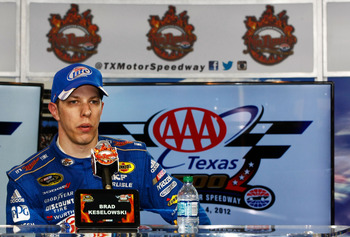 Jonathan Ferrey/Getty Images
One of the biggest complaints I regularly hear from fans is how they have to sit through hour-long or longer pre-race shows. Sure, there's an opportunity to televise features and backstories that don't necessarily work within the course of the race telecast.
In my opinion, shorten the pre-race shows and lengthen the post-race shows. Pre-race shows are nothing more than conjecture in most cases, hypothesizing and predicting what may happen—and which typically doesn't happen anyway.
Far too often, when races go longer than their scheduled times, telecasts barely get through brief victory circle or pit road interviews with the winner and top-five finishers (if that, sometimes) before quickly signing off to rejoin the regular schedule.
Now here comes my radical idea:
Shorten pre-race shows and extend post-race shows. One thing that I feel fans would find interesting and intriguing are post-race press conferences from the infield media center, where a driver can be more natural than when he has a microphone shoved in his face as soon as he climbs from his race car..
Drivers oftentimes give better answers after they've had a chance to cool off and calm down from particularly tough races at places like Talladega and Daytona. It's worth a try, don't you think?
4. Super Bowl-Worthy Ads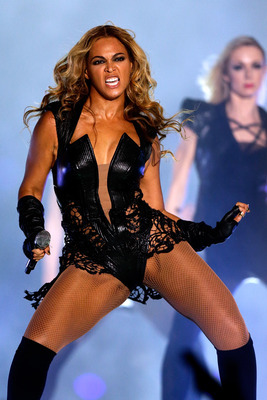 Ezra Shaw/Getty Images
Fans watch the Super Bowl for three reasons: the game, the halftime entertainment and the commercials on TV. Sometimes, if a game is a one-sided blowout, the commercials wind up being more entertaining than the game itself.
Granted, the Super Bowl is a once-per-year event, allowing sponsors more time to come up with creative, attention-grabbing commercial spots.
At the same time, one way to get NASCAR fans talking—and watching—more is for networks to work with sponsors to come up with more creative Super Bowl-like ads that will draw more eyeballs and interest. Not to mention be fodder for extended conversations around the office water cooler the next day.
Instead of using commercial breaks as time to make a snack or take a personal pit stop of sorts, commercial spots that are as compelling—if not more so—than some of the on-track action will keep folks' bodies in front of the TV screen more often.
5, Make It Worth Fans' Whiles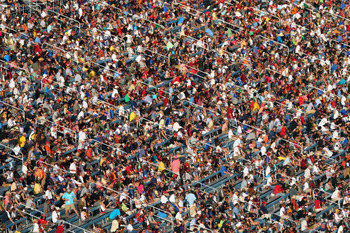 Mike Ehrmann/Getty Images
If there's one thing NASCAR fans like, it's a bargain or contest.
We see plenty of contest-like things in the sponsor midways around race tracks. So why not offer contests to race fans during telecasts where they can win prizes or trips to races.
Use social media to convey the contest's message and get some serious engagement going.
Better yet, to make sure fans are both watching telecasts as well as taking part in social media, give them added incentive to work harder at being No. 1, the winner.
Contests that promise, say, $100,000 payoffs are sure to get attention. Or fancy trips to big games like the Super Bowl, Pro Bowl in Hawaii, etc., and with first-class travel and all expenses paid.
And the best way to make sure we go from Point A to Point B and ultimately Point C is to offer a contest, give a big prize as the payout and then with Point C make it a prerequisite that the winner must be viewing at the time and call in immediately on a special toll-free hotline to claim their prize.
Follow me on Twitter @JerryBonkowski
Keep Reading