A Realistic Free Agent Wish List for the New York Jets, Based on Cap Space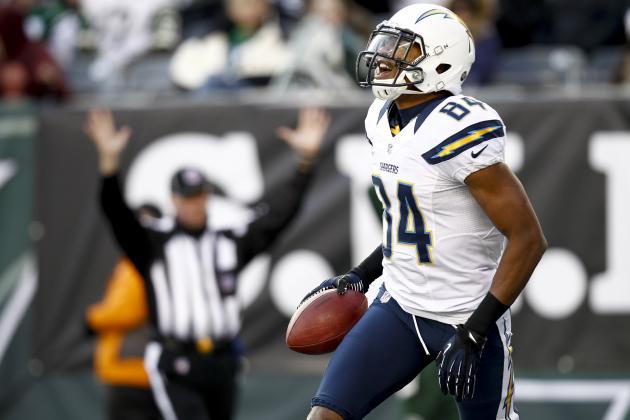 Jeff Zelevansky/Getty Images

Whoever is making the personnel decisions for the Jets will certainly have their hands full this offseason because there are a lot of tough decisions that have to be made on key free agents.
With limited cap room, the Jets are going to have to let a few good players walk and fill the open spots with cheaper options.
Here is a list of some realistic free agent options that the Jets can target with their limited cap space.
Begin Slideshow

»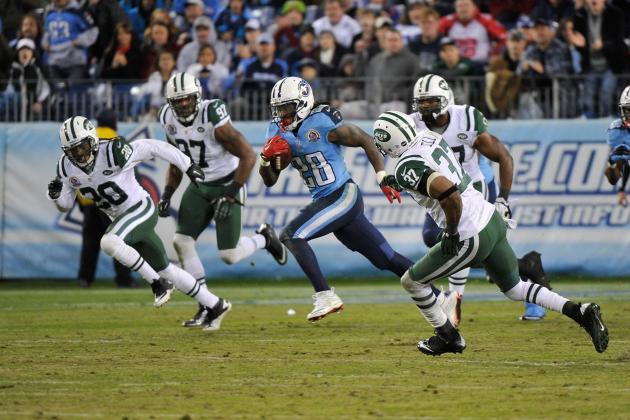 Frederick Breedon/Getty Images

Here is a summary of the Jets current cap situation (according to nyjetscap.com):
Jets Salary Cap Limit: $130,071,600
Current Jets Total: $126,560,354
Current Estimated Cap Space: $5,026,486
2013 Jets Estimated Cap Total: $141,885,333
As you can see, the Jets have some serious cap issues that they need to deal with because as of right now, they are expected to be about $10 million over the cap in 2013. The Jets will likely unload some of the more bloated contracts in players like Bart Scott and Calvin Pace to begin to trim the number down.
This also shows how much harder it is going to be to cut Mark Sanchez and eat a $17 million cap hit.
Therefore, barring some serious cap magic by Mike Tannenbaum, the Jets will not be able to spend much money in free agency. Any players they target will be lower-tier free agents.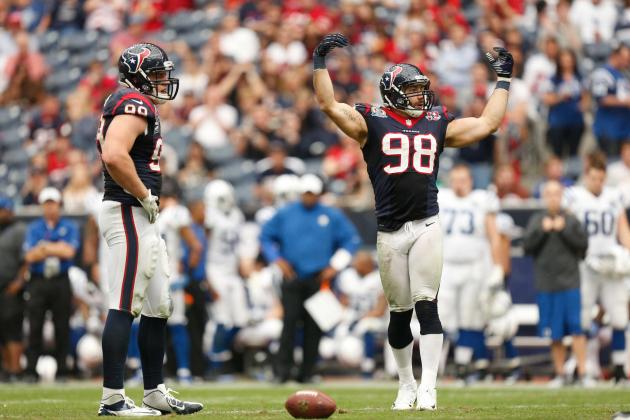 Thomas Campbell-USA TODAY Sports

Connor Barwin may be having a very disappointing season with just three sacks on the year, but that also means his value is at an all-time low.
There is a chance that the Jets will be without both of their current starting outside linebackers this offseason. They could draft a linebacker or two, but starting two rookies is far from ideal. At 26 years old, Barwin is just hitting the prime of his career and could be had for a bargain price.
The Jets may be able to offer Barwin an incentive-laden contract that only pays him if he produces.
Alex Trautwig/Getty Images

The Jets should only pursue another quarterback if they decide to keep Sanchez on the roster and bring in legitimate competition for him.
Should they decide to go that that route, Moore is an ideal candidate. He is currently sitting behind Ryan Tannehill, but he is a better quarterback than anyone on the Jets' current roster. He's not the most physically impressive player on the market, but he is an efficient and smart player who can give the Jets all they need from the position.
The Jets cannot dump a lot of additional resources in the quarterback position without taking away from other needy areas of the team. Moore won't take the minimum, but he won't command starter money, either.
Having Matt Moore as your starter is not an ideal situation, but it's still better than Mark Sanchez.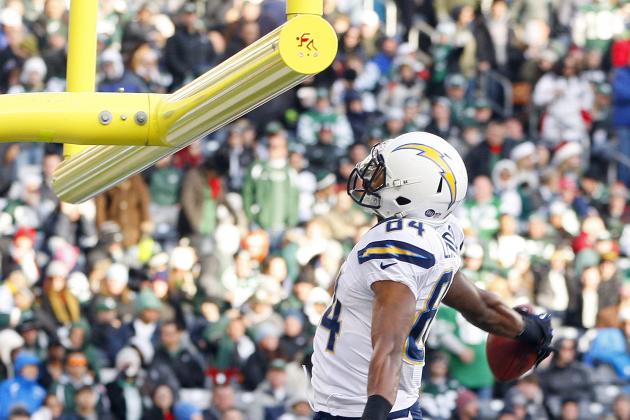 Rich Schultz/Getty Images

The Jets got a first-hand view of what Danario Alexander is capable of when he caught a long touchdown pass over Antonio Cromartie.
A former Ram, Alexander is a huge target with great speed and leaping ability. He has flourished since signing with the Chargers as a free agent in the middle of October and he has emerged as one of their top receiving threats. He has 624 yards in just nine games with San Diego this season.
Alexander is not going to solve the Jets receiver issues, but he would be a huge upgrade over the disappointing Chaz Schilens. His presence would also allow Stephen Hill more time to develop.
The problem with Alexander is that he is coming off perhaps the best season of his career—which is astonishing considering that he was a free agent in the middle of the season—and his value is at an all-time high. Still, he will be cheaper than the other high-end free agents.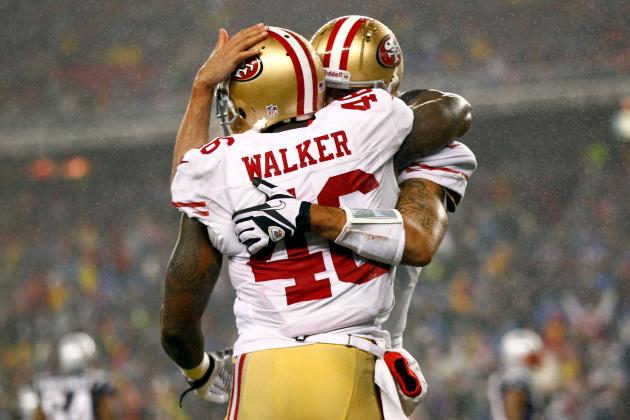 Jared Wickerham/Getty Images

With Dustin Keller possibly on his way out as a free agent after the season, the Jets must find another player to support Jeff Cumberland at the tight end position.
Walker is overshadowed by teammate Vernon Davis, but he is one of the most versatile offensive players on the market. He can line up as a tight end, fullback, H-back, or receiver.
Walker would be a perfect fit in New York's run-first offense that is in desperate need of a two-way tight end. Walker is not as dynamic as Dustin Keller in the passing game, but if used properly, he can cause personnel mistakes for opposing defenses based on how he lines up.
Walker should command a solid market for his services and won't necessarily be the cheapest player out there, but he will definitely have a lower price tag than Keller.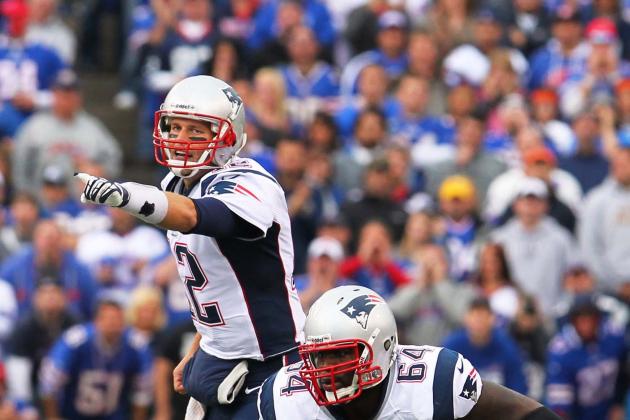 Timothy T. Ludwig-USA TODAY Sports

Since being drafted by the Dolphins in 2008, Thomas has bounced around the league, but he has finally found a home in New England as a sixth lineman who has stared several games filling in for other injuries.
Recently, Thomas has played well for the Patriots and appears ready to finally be a full-time starter in the NFL.
With Matt Slauson and Brandon Moore both slotted to become free agents after the season, the Jets need to bring in a veteran in case one of them leaves. Thomas would be the perfect option as a cheap, underrated player who can at least get the Jets through a season or two.
The hardest problem in signing Thomas will be prying him away from the Patriots, as he appears to have flourished in that environment and may not want to leave so quickly. Still, he would be a cheaper and younger option than Brandon Moore, who could start declining at any moment.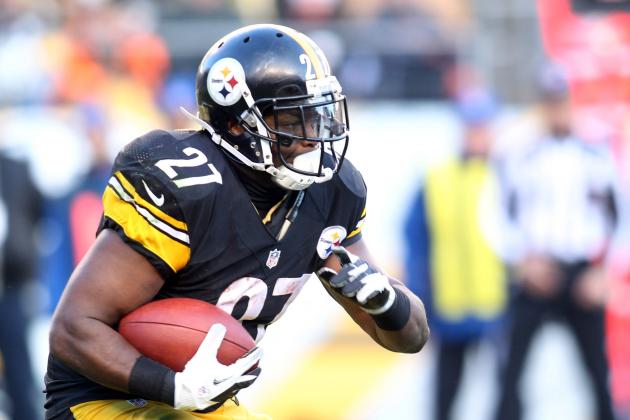 Charles LeClaire-USA TODAY Sports

Should the Jets elect to let Shonn Greene walk in free agency, they will need to find a "bell-cow" back to take on the "ground and pound" personality that Rex Ryan wants from his offense.
Dwyer, a physical and punishing back, fits the Jets' running back profile perfectly. His running style is similar to Shonn Greene, but he is better at breaking tackles and getting yards after contact. He leaves a lot to be desired in terms of shiftiness and lateral movement, but he would be very effective in a back-by-committee system, sharing carries with Bilal Powell and Joe McKnight.
The former sixth-round pick out of Georgia Tech will command some interest on the open market, but a team would be foolish to give him a big-time contract after just one season of significant playing time on the Steelers. As long as another team does not vastly overpay for him, he could fit into the Jets' tight budget.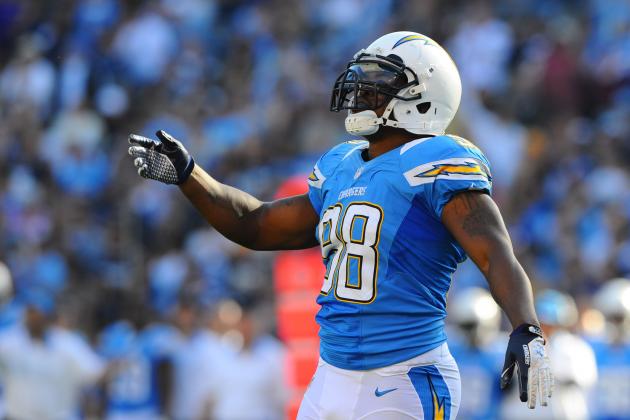 Christopher Hanewinckel-US PRESS

The Jets were actually close to signing Barnes last offseason until the Chargers swooped in to extend him. Barnes has a connection with Rex Ryan from his days as the Ravens' defensive coordinator.
Just like Connor Barwin, Barnes would be a veteran presence in a linebacker corps that is likely to see plenty of new faces this offseason.
Barnes is a versatile player that can line up as a linebacker or put his hand in the dirt. He's no Von Miller, but he would be a significant upgrade over Calvin Pace or Bryan Thomas in the pass-rushing department.
With multiple outside linebackers under contract, the Chargers will likely let Barnes walk. Perhaps the Jets can use his connection with Rex Ryan to recruit him to play in New York for a slight discount.