Jimmer Fredette: Why Sacramento Kings Should Trade Him and 5 Teams He Could Join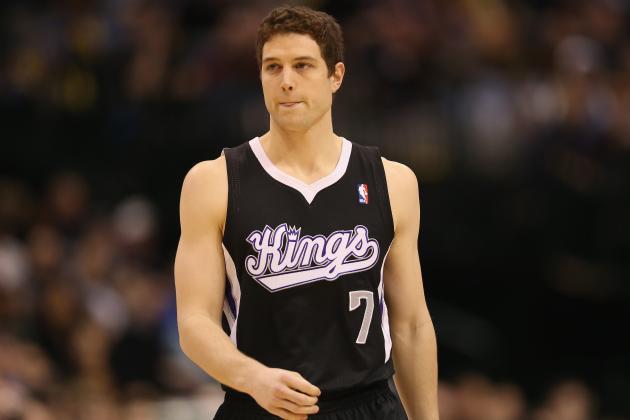 Ronald Martinez/Getty Images

It's time to trade the Jimmer. A year and a half into his pro career, Fredette has shown flashes of brilliance, but overall he has had little impact on a subpar team.
At the risk of sounding like a Fredette apologist, I think his struggles are tied to present circumstances rather than a lack of ability or talent on his part.
The Kings are stacked at the guard position and Fredette is one of many shoot-first, pass-second guards.
If you slot Jimmer as a point guard, he is battling for minutes with Tyreke Evans, Aaron Brooks and Isaiah Thomas. If you play him at the two-guard, he's competing with Marcus Thornton and John Salmons.
To make matters worse, Kings head coach Keith Smart has struggled to get his guards regular minutes. Rather than settle on a consistent rotation, Smart has spread the minutes, giving everyone a chance to play. But some players aren't getting the reps needed to improve, and looking at the standings, it clearly hasn't been good for the team.
As for Fredette, while it might not seem like it, he's been much improved in his sophomore season.
We're only 21 games into the year, but despite playing six fewer minutes per game, Fredette has maintained his scoring average (7.6 PPG) and has been a far more accurate shooter. His field goal, three-point and free-throw percentages have all noticeably improved.
But how big of an impact can you have playing 12 minutes per game, with a lot of them coming in garbage time?
The Kings need to free Jimmer. Here are five teams that he could help improve immediately.
Begin Slideshow

»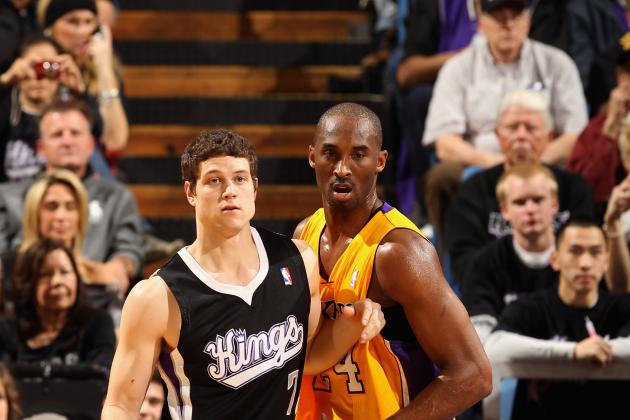 Ezra Shaw/Getty Images

At the start of the season, I thought the Los Angeles Lakers would be a perfect landing spot for Jimmer.
With the addition of Dwight Howard and Steve Nash, the Lakers needed a guy who could spread the floor, hit three-pointers and keep defenders honest.
At this point, the Lakers biggest struggles are on the defensive end, an area in which Jimmer has never thrived.
To a certain extent, Jodie Meeks has filled the role of knock-down shooter, and his recent insertion into the starting lineup shows the team's commitment to him.
But even with those changes, Jimmer would still play a big role on a Lakers team that needs shooters and quality bench players.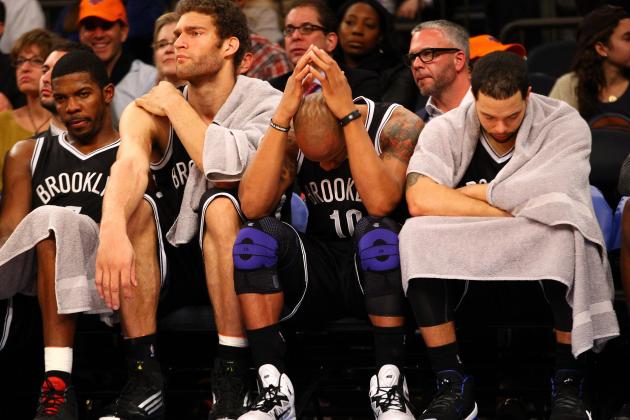 Al Bello/Getty Images

The Brooklyn Nets have been making headlines all year long and opened the season with a new look—and a new arena, the Barclays Center, in Brooklyn.
The offseason additions of Joe Johnson and Gerald Wallace brought early success, but the team has been struggling of late, winning only two of its last ten games.
Despite all the additions and all the hype, the Nets lack a certain energy and charisma. Fredette would be a spark off the bench and a nice backup to Deron Williams.
And no offense to Sacramento, but if you're Jimmer, wouldn't you rather play in your home state and under the bright lights of New York?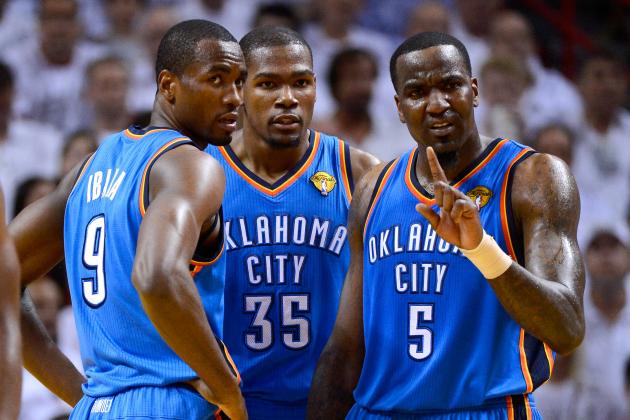 Ronald Martinez/Getty Images

The departure of James Harden was supposed to leave OKC needing a scoring punch, right? Wrong.
Surprisingly, the Thunder are averaging more points this year than last and just had a 12-game win streak snapped.
So why tweak something that's running this smooth?
It's tough to think that Thabo Sefolosha will continue to shoot threes at a 43 percent clip and Eric Maynor, once expected to become a quality point guard, hasn't really improved.
Fredette might not make as big of an impact on the Thunder as he would other teams, but he'd be the perfect guy to bring off the bench in the playoffs.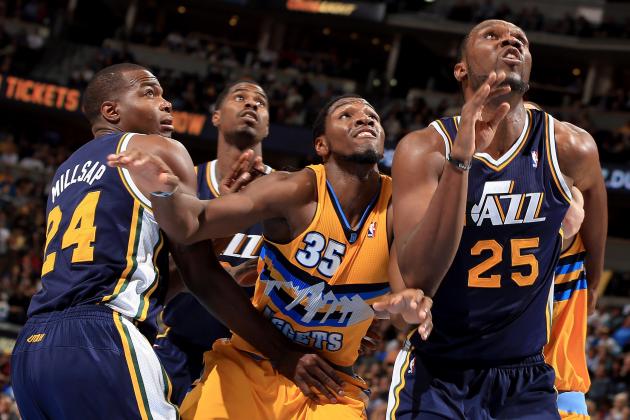 Doug Pensinger/Getty Images

For those who watched Fredette's college days, this is an obvious trade destination. EnergySolutions Arena sits just 45 minutes north of the BYU campus and the Utah Jazz could market Fredette like crazy.
Heading into the 2011 draft, I didn't think Jimmer would be a good fit for the Jazz. Could he have immediately lived up to the hype and fulfilled the expectations of a fanbase that is often irrational?
With some playing time under his belt and his expectations reduced, Fredette would do well coming back to a state that adores him.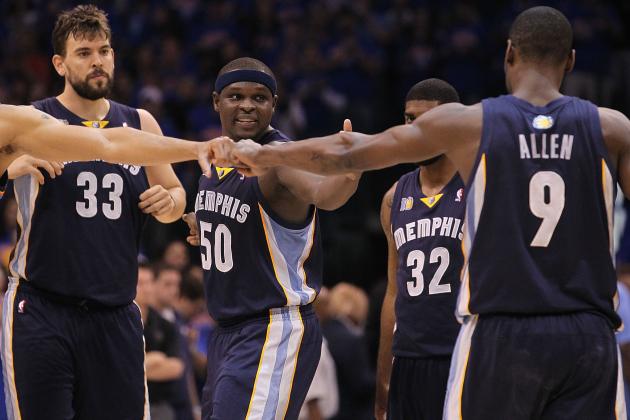 Ronald Martinez/Getty Images

In my humble opinion, the best fit for Fredette would be the Memphis Grizzlies, where Jerryd Bayless and Wayne Ellington are presently sharing duties as backup guards.
Neither Bayless nor Ellington is a standout player and neither shoot the ball particularly well—both are around 40 percent for the year.
The Grizzlies average only 96 points per game (fourth lowest in the West) and attempt only 15 three-pointers per game (fewest in the West).
The addition of Fredette would create space in the low post for Marc Gasol and Zach Randolph to operate. Should defenders leave him to double-team the big guys down low, Jimmer could hit the open three.
While almost any team is an upgrade over his current situation, Fredette would have the biggest impact on the Grizzlies of Memphis.