NFL SpreadSHREDDER, Week 15: New-Look Ravens to Upset Old-Friend Broncos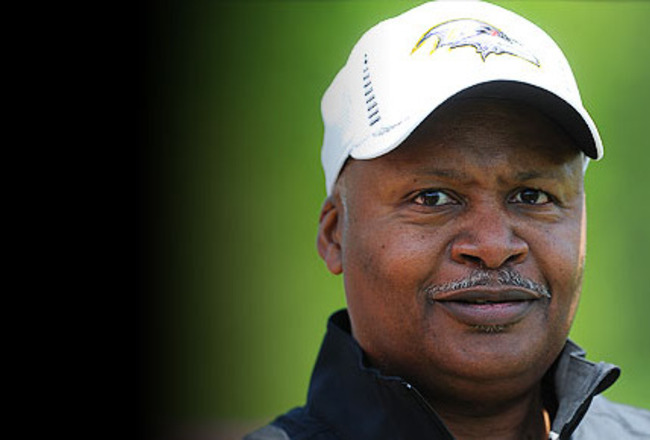 From NFL.com

The Baltimore Ravens fired Cam Cameron earlier this week as they prepared for a showdown game against the Denver Broncos.
News of such a coaching shakeup is normally detrimental. Preparation issues the Ravens are now faced with are among a myriad of concerns with the 10-3 Broncos coming to town.
But the new offensive coordinator has a history with Denver's MVP-candidate quarterback. Cameron's hasty firing could prove to be more of a blessing than a detriment as the Ravens and Broncos share the spotlight in the most marquee NFL week in years.
(SpreadSHREDDER Week 13 ATS: 1-1-1)
(Overall Record ATS: 24-14-1)

(Lines from Sportsbook.com via VegasInsider.com and FiveDimes.com)
Baltimore (+3) over Denver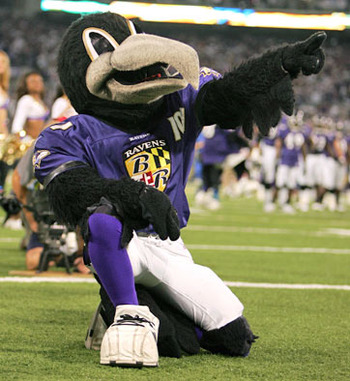 From NFL.com
The Broncos are playing their third road game in four weeks. The Ravens are a desperate team with talent. Baltimore is coming off back-to-back losses for the first time since 2009. There is playoff incentive for a Baltimore team that suddenly finds itself in must-win mode with a brutal three-game stretch to end their season.
The firing of offensive coordinator Cam Cameron earlier this week should emphasize a sense of urgency within a franchise used to making the postseason.
An inexplicable de-emphasis on Ray Rice and the Baltimore running game is what did Cameron in. Expect new offensive coordinator Jim Caldwell to feature Rice early and often, thus keeping a redhot Peyton Manning on the sidelines.
Caldwell's history with Manning, dating back to 2002, bodes well for the home team. As a former assistant turned head coach of the Indianapolis Colts, few individuals know Manning's tendencies as well as Caldwell. This will serve as a plus in the game plan department.
Prediction: Baltimore, 24-21
St. Louis (-1) over Minnesota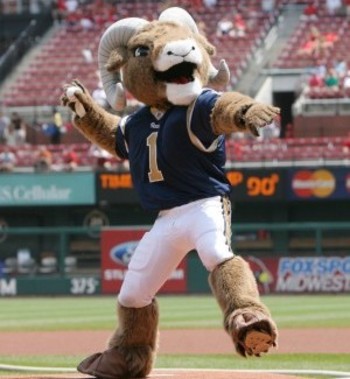 From NFL.com
The Vikings are coming off an emotional home win over the division rival Chicago Bears. Minnesota will be playing their third road game in four weeks as they travel to St. Louis.
The Rams suddenly find themselves in the thick of a playoff chase with a 6-6-1 record. Playoff incentive gives St. Louis a positive emotional edge.
Christian Ponders' brutal 4.3 sack-adjusted yards per attempt was the 5th worst among quarterbacks with 15 or more attempts. Both Jason Campbell (7.1 YPA) and Jay Cutler (5.6 YPA) outperformed Ponder in the YPA department, indicating an inflated victory for the Vikings.
While nobody can truly shut down league-leading rusher Adrian Peterson, St. Louis' improving run defense currently ranks just outside the top ten. The Rams should be able to at least keep Peterson's production manageable. St. Louis' ball-hawking defense, led by Cortland Finnegan, currently ranks inside the top ten in interceptions. Look for the Rams secondary to force turnovers from a very mediocre Christian Ponder.
Prediction: St. Louis 27-17
Tampa Bay (+3.5) over New Orleans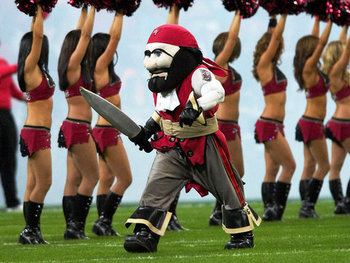 From NFL.com
New Orleans is coming off a game where they allowed 52 points to the New York Giants. They now return home as a favorite over the division rival Tampa Bay Buccaneers.
Tampa Bay will be seeking revenge for a home loss earlier this season where they were a Mike Williams foot out of bounds from securing a last-second victory.
New Orleans ranks 30th in passing defense and is dead last against the run. Tampa Bay's offense currently ranks in the top five in points scored and boasts a running back in Doug Martin who is fourth in the league in rushing.
Tampa Bay's top-ranked run defense should be the difference. The Bucs' stout run defense will make the Saints one dimensional, forcing the team to rely on a turnover-prone Drew Brees, who leads the league in interceptions.
Prediction: Tampa Bay, 34-30
Keep Reading