5 Things We Learned About the Boston Celtics During Second Week of Preseason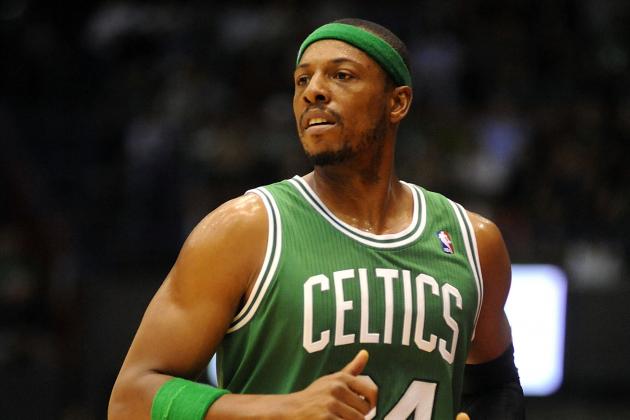 Roberto Serra/Iguana Press/Getty Images

After starting the preseason overseas, the Boston Celtics returned to the United States to start their "official" NBA preseason. The second week resulted in losses to the New York Knicks and the Philadelphia 76ers, but that doesn't really mean much (Kevin Garnett didn't even play against the 76ers). What matters is, what did we learn about the Celtics during the second week of this preseason?
Of course, the mantra in Boston is that nothing really "matters" come playoff time, but there are things that need to be sorted out during these first several weeks of October. Guys are still fighting for roster spots, rookies are trying to prove themselves, and Doc Rivers is still trying to determine which starting lineup will work best. It is an interesting time of year, to say the least.
So, let's look at five things we learned during the second week of the preseason for the C's.
Begin Slideshow

»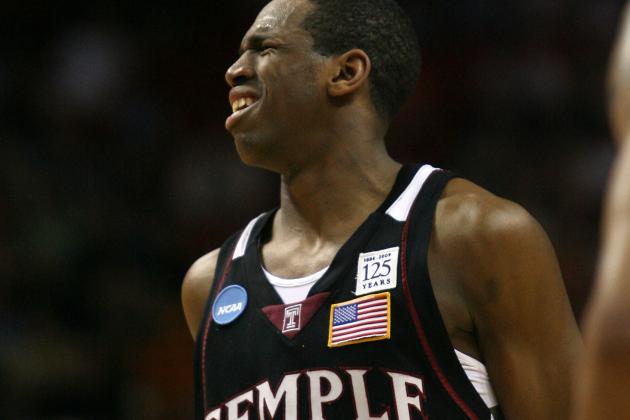 Marc Serota/Getty Images

During Summer League, it looked liked Dionte Christmas had the inside track to the No. 15 roster spot. He was impressing his coaches, his teammates and Celtics fans. However, after watching him over the course of Boston's first four preseason games, what he did over the summer seems like ages ago.
Perhaps it's because he is playing against legitimate NBA competition now, but Christmas has looked relatively lost over these first two weeks and has shown nothing to make anyone believe he is going to turn it around.
Then there is Jamar Smith. He wasn't spectacular throughout Summer League, but given Christmas' recent struggles, the door flew open for him to steal that final roster slot. Well, like Dionte, he hasn't given Doc Rivers any reason to award him with that spot.
It's starting to look like the C's may now have to look elsewhere and just sign a backup point guard. Everyone thought Keyon Dooling would be that guy, but his sudden retirement threw a bit of a wrench into things.
Of course, the 15th player on the roster doesn't really mean all that much, but I'm sure the Celtics would rather give that final spot to a guy who can actually play on the NBA level. It doesn't seem like either Christmas or Smith can do that.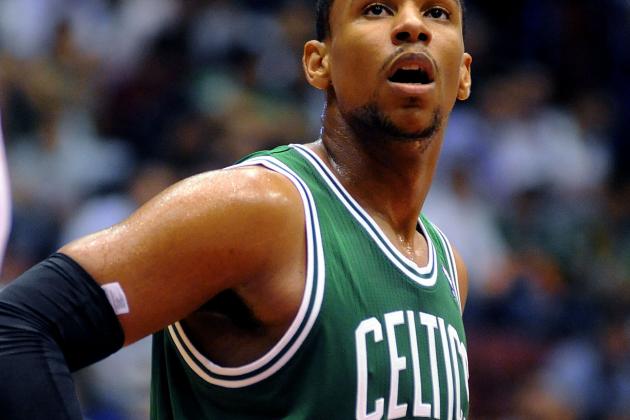 Roberto Serra/Iguana Press/Getty Images

Whenever Jared Sullinger is on the floor, the Celtics seem to be legions better on the glass, particularly on the offensive end.
It seems like every time a Boston player misses a shot when Sullinger is in the game, the rookie is crashing the boards. If he isn't grabbing the rebound, he is at the very least keeping the ball alive and making it very tough on his opponents to secure the ball, and that could result in loose ball fouls being called on the opposition.
Everyone knows how challenged the C's were on the glass last season, and Sullinger's addition alone should help remedy that problem this year.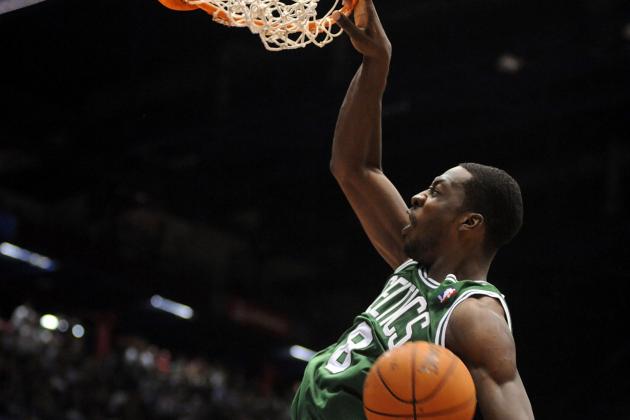 Roberto Serra/Iguana Press/Getty Images

He's hitting jumpers. He's posting up. He's driving the lane. He's scoring on the break.
Jeff Green is doing it all this preseason, making his heart procedure a distant memory.
It has been said since he signed that Green will be playing both forward positions this year, and it's looking like he is perfectly capable of it. He is a matchup nightmare, having too much size and length for small threes and too much quickness for many fours.
Green has also been very efficient, shooting a great percentage from the floor (58.8 percent) and is truly looking in phenomenal shape.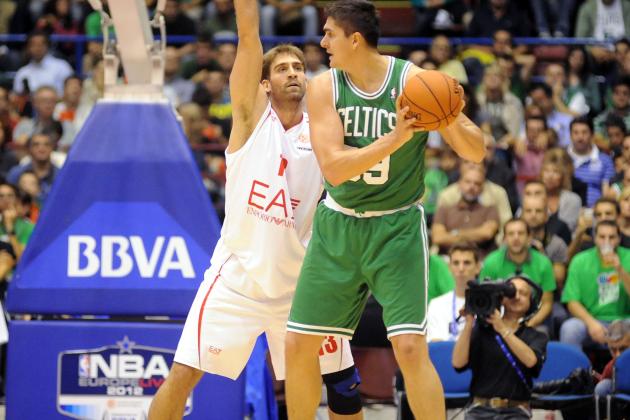 Roberto Serra/Iguana Press/Getty Images

And by that, I mean problems for their opponents.
With the additions of Darko Milicic and Jason Collins, not to mention the rookies Sullinger and Fab Melo (the latter of whom, however, may be headed to the D-League), Garnett has plenty of muscle to help him out up front. It's not just that they're tall; it's that they're big and physical, as well, and that has to have K.G. licking his chops.
Let's also not forget that Paul Pierce and Green are two pretty big small forwards in the league, so the Celtics have some size on the wing, also.
It seems pretty hard to imagine opponents waltzing into the lane with Garnett and the rest of Boston's bigs manning the paint this season.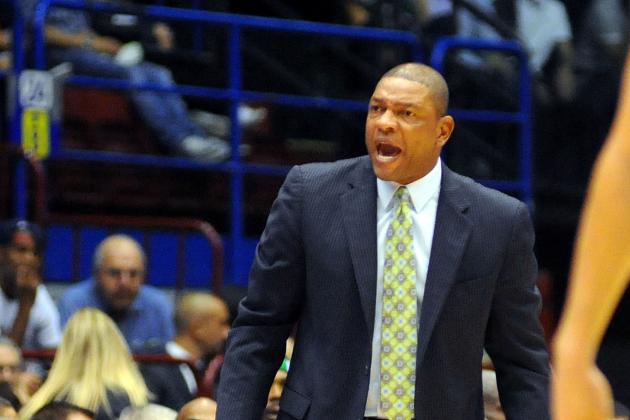 Roberto Serra/Iguana Press/Getty Images

When the Celtics first acquired Courtney Lee, it was widely speculated that he would assume the role of starting shooting guard while Avery Bradley recovered from his shoulder surgeries. It seemed only natural, too, as Jason Terry had become a sixth man extraordinaire over the course of his career.
However, recently, Rivers said that Terry may actually end up being the starting two-guard. Not only that, but Doc also stated that Sullinger may take on a starting role for Boston.
All of this demonstrates that Rivers is still not exactly sure what lineup he wants to trot out on opening day and that he is simply looking for the best combination of players. That is what the preseason is for.
Whatever the case may be, it's nice to know that the C's have so much depth that Doc is actually having trouble deciding who will be a part of the player introductions at the beginning of a game.