NHL Lockout: 10 Players Who Would Benefit from a Prolonged Dispute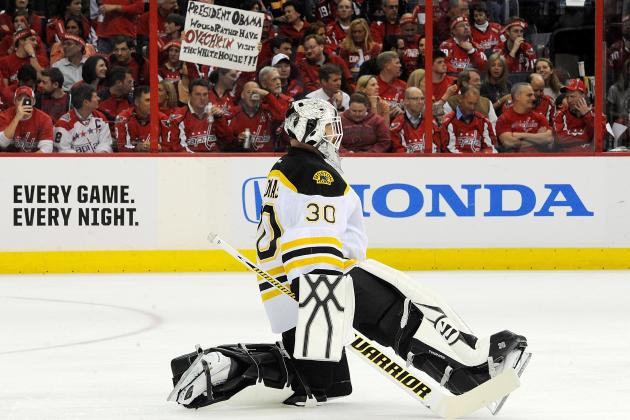 Patrick McDermott/Getty Images
Regardless if there is a lockout or not, Tim Thomas will not be playing hockey during the 2012-13 season.
The NHL will begin to start cancelling regular season games soon due to the labor dispute. Being locked out will affect most players negatively, but a few will benefit in the meantime.
Some players still need time to recover from injuries, while others are still young and need more time to develop their skills.
Over in Russia, the KHL has welcomed many NHL players that are looking to keep playing hockey until the NHL starts its season.
The KHL is a very competitive league. That being said, NHL players that are there can still play hockey at a decently high level.
This list of 10 players, some of which are playing overseas, will benefit from a prolonged dispute.
Begin Slideshow

»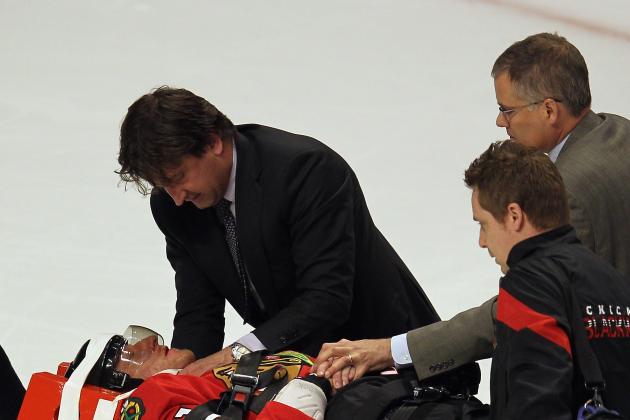 Jonathan Daniel/Getty Images
Marian Hossa is still recovering from a concussion that he suffered during the playoffs last year.
It still remains unsure if Marian Hossa will be ready to start the NHL season, whenever that may be.
Last year during the playoffs, Hossa got caught with his head down by Raffi Torres and suffered a concussion. Torres was originally suspended for 25 games until NHL commissioner Gary Bettman reduced it to 21.
The longer the NHL remains locked out, the more time Hossa will have to recover.
Last season, Hossa led the Chicago Blackhawks with 77 points, so a lot is expected of him in coming seasons.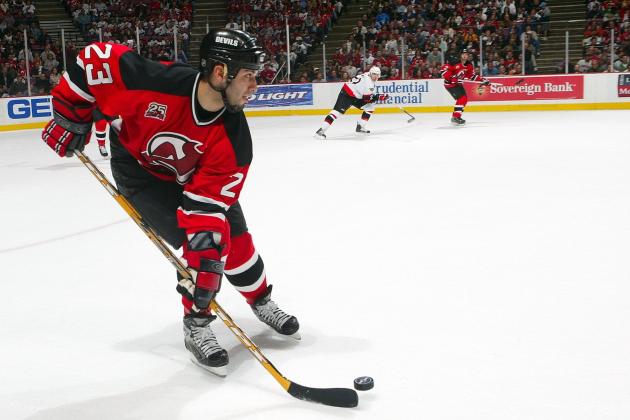 Jim McIsaac/Getty Images
Scott Gomez's career has declined since he left the Devils in 2007.
The one-time Calder Trophy winner, Scott Gomez, is not nearly as good of a player as he once was.
Over the past two seasons, Gomez only has 49 points in 118 games played. Compare that to the 133 points and 158 games played in his rookie and sophomore years with the New Jersey Devils.
A lockout will give Gomez a chance to recover, and possibly put up 60-plus points like he did six times with the Devils.
Following the 2004-05 lockout Gomez came back and scored a career-high 84 points, so maybe another lockout can bring back the same success.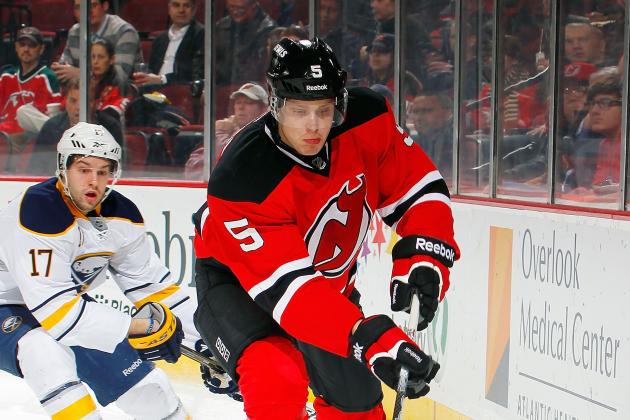 Paul Bereswill/Getty Images
Adam Larsson was selected fourth overall in the 2011 draft by the Devils.
Being a defenseman for the Devils has high expectations.
That's why a prolonged dispute may be beneficial to the Devils' 2011 first-round draft pick, Adam Larsson.
Larsson was rushed into the NHL, and now that he will play with the Devils AHL affiliate, the Albany Devils, during the lockout he will get more time to develop.
The AHL will be more competitive than last year because of all the NHL players playing down. That being said, the AHL will not be a walk in the park for Larsson and he can work out a few kinks.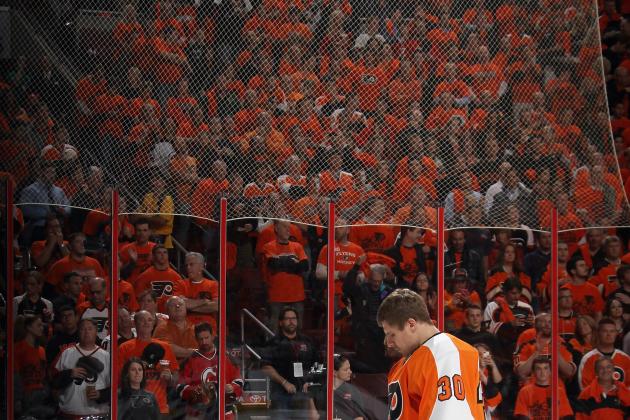 Bruce Bennett/Getty Images
Bryzgalov allowed 37 goals in 11 games during the 2012 playoffs.
After signing a monster contract, and being anticipated to be the Philadelphia Flyers' savior in net, Ilya Bryzgalov had an off year.
His save percentage dropped by 12 points and his playoff numbers were atrocious.
A lockout will give Bryzgalov a chance to return home, relax and play in the KHL.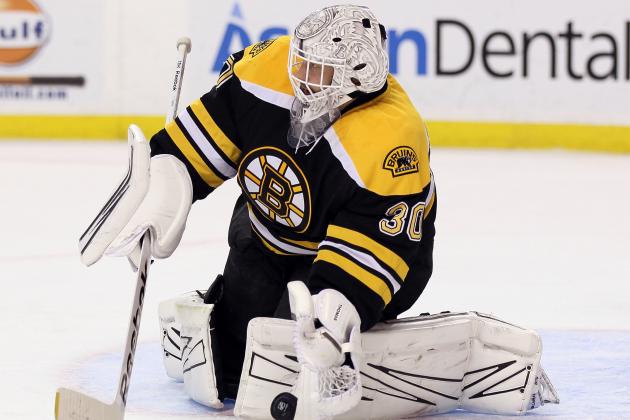 Elsa/Getty Images
Tim Thomas will not play in the 2012-13 season because of "friends, family and faith."
During the summer, Tim Thomas announced that he would miss the 2012-13 season for personal issues.
The irony is that all of the NHL may miss the 2012-13 season, so Thomas will not be the only one struggling to stay in hockey shape.
The Bruins goaltender could not have asked for a better time for the NHL and NHLPA to dispute a new CBA.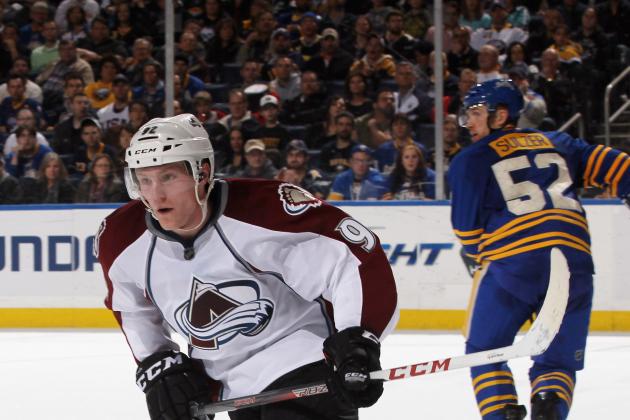 Bruce Bennett/Getty Images
Gabriel Landeskog beat out Adam Henrique and Ryan Nugent Hopkins in the running for the Calder Trophy this past season.
Calder Trophy winner Gabriel Landeskog has been selected to be the new captain of the Colorado Avalanche.
This is a huge responsibility for a 19-year-old in only his second year in the NHL. He is now the youngest player to ever be named captain of an NHL team.
The longer the lockout lasts though, the more mature and better fitted for the position Landeskog will become.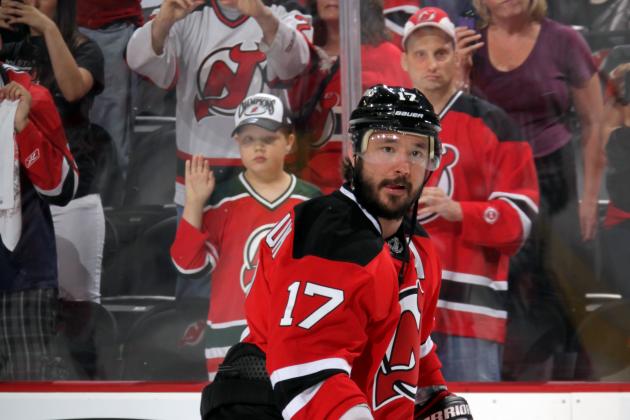 Bruce Bennett/Getty Images
Ilya Kovalchuk is a candidate to become captain of the Devils this upcoming season.
Some may think that Ilya Kovalchuk is already a developed player, and playing in the KHL does not have a huge affect on him.
While that may be true, Kovalchuk still needs to develop his leadership role now that Zach Parise is gone.
Right after announcing his movement to the KHL, Kovalchuk was named captain of SKA St. Petersburg.
With a vacant captain position on the Devils, Kovalchuk may prove to the team that he is captain material if he leads SKA well.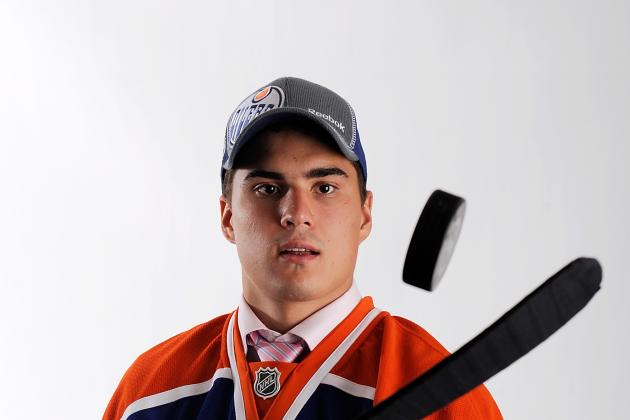 Jamie Sabau/Getty Images
Nail Yakupov was the first overall pick in the 2012 NHL draft.
It's a lot of pressure for the first overall draft pick to rush right into the NHL.
With a prolonged dispute though, Nail Yakupov will return back home to Russia where he will play in the KHL for Neftekhimik Nizhnekamsk.
Yakupov has yet to play hockey at a professional level, so playing in the KHL will be a great benefit.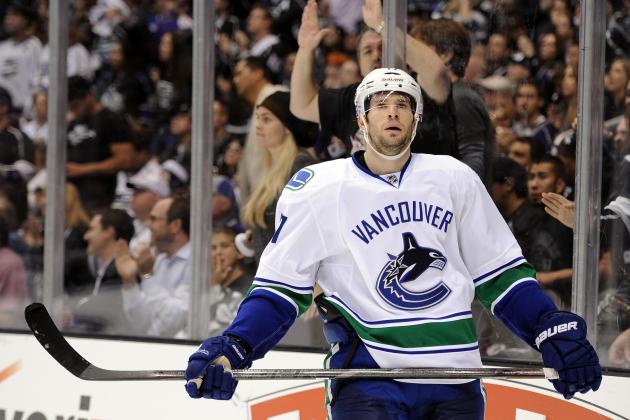 Harry How/Getty Images
Although Ryan Kesler had an off year, the Vancouver Canucks still had the best record in the NHL during the 2011-12 season.
Last year was an off year for Vancouver Canucks center Ryan Kesler.
He only scored only 49 points last season, in comparison to scoring over 70 points in the previous two seasons.
Kesler also signed a $30 million contract over the next six years, so he will be expected to put up at least 60 points a year.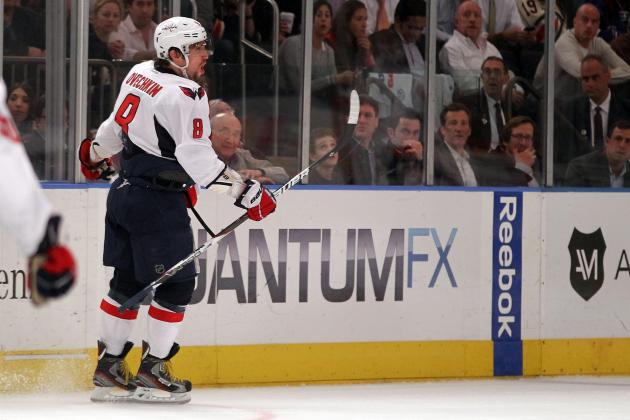 Bruce Bennett/Getty Images
Alex Ovechkin only scored 65 points last season.
Alex Ovechkin did not have a good year last year.
This is a bold statement to make, but it is true.
The Russian superstar had a career low in points with 65, a 20-point drop from last season.
Ovechkin's stats have declined over the past two years. Some time at home, playing in the KHL, may help him out.
If he and the Capitals want to be a successful team Ovechkin needs to get back to scoring 100 points a season.
Give me a follow on Twitter for NHL updates @abacon55