New England Patriots: Most Critical Matchups vs. Baltimore Ravens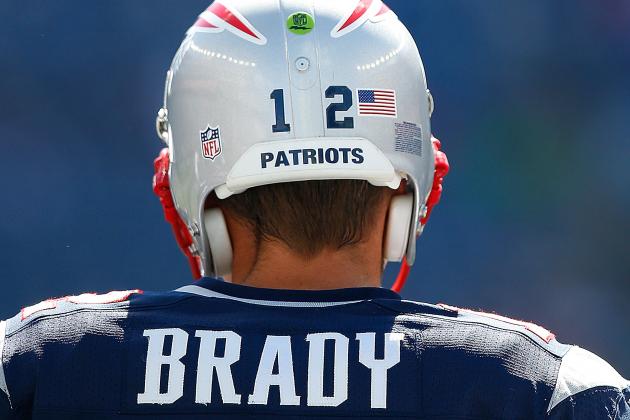 Jim Rogash/Getty Images

The rivalry between the New England Patriots and Baltimore Ravens is defined by the epic losses they've handed each other over the years.
The Ravens slaughtered the Patriots in the 2009 AFC Wild Card Game. To this day, it ranks as one of the most painful games in New England's franchise history.
The Patriots repaid the favor in 2011, delivering a devastating blow to the Ravens in the AFC Championship Game. It's a loss that Baltimore's players and fans will never forget.
These wins and losses left scars on these teams. Amazingly, these games are just the tip of the iceberg. There's a great article on Boston.com that outlines the history of this brutal rivalry and explains how the mutual dislike was woven into the fabric.
The bitterness between these teams cannot be removed, which is why their clashes are so filthy, so brutal and so fun to watch.
Sunday night is huge. For these teams and their fans, this is the biggest game of the season. Here are the most critical matchups between New England and Baltimore.
Begin Slideshow

»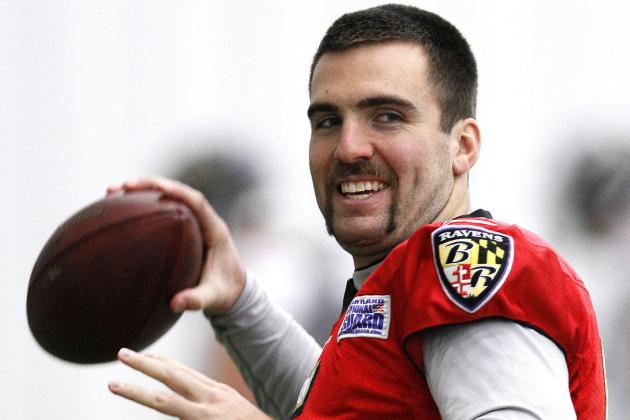 Semansky / AP
Ravens QB Joe Flacco was recently asked whether or not he has a relationship with Tom Brady. Flacco responded:
Not really. No. After the game, I've gone up and shaken his hand and said 'good game.' Other than that, I don't really know him.
Seems like a pretty plain, ordinary excerpt to highlight here. But buried beneath the surface of these words, there's something very revealing.
There's a noticeable distance between Brady and Flacco. This distance isn't malicious or spooky, but it's definitely there. There's a cold, impersonal ocean between them.
That's ironic, given how personal this rivalry is. There are so many specific emotions wrapped up in this duel, from both the players and fans. Everyone knows each other's strategies and secrets.
But still, somehow, there's a mystery between these teams and fanbases.
Brady vs. Flacco is a classic matchup because this duel is both personal and impersonal. It's a strange dichotomy between the familiar and the unfamiliar. They represent that specific, yet ambiguous distance between these two teams.
It's a distance that will never be reconciled.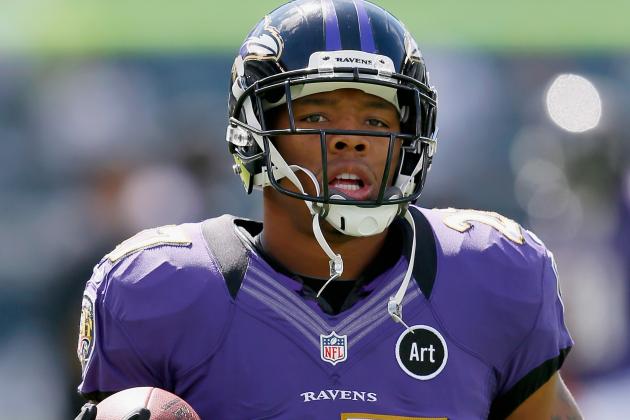 Rob Carr/Getty Images

Between Ray Rice and Stevan Ridley, only the former is considered to be the elite contender in this "battle of the backs."
But so far, the numbers tell a different tale. In two games, Ridley has 39 carries and 196 yards. That's 13 more carries and 29 more yards than Rice.
Ridley's stock is soaring. He's changing the culture in New England. He's establishing a top-shelf run game in an offense that is defined by Tom Brady's arm.
Brady's arm is precisely what the Ravens are thinking about right now. That arm has been the bane of their existence and the defining object of their conference for a decade.
But on Sunday, I wouldn't be surprised to see Brady's arm take a backseat to Ridley's legs. Look for Ridley to outrun his elite counterpart and lead the Patriots to victory.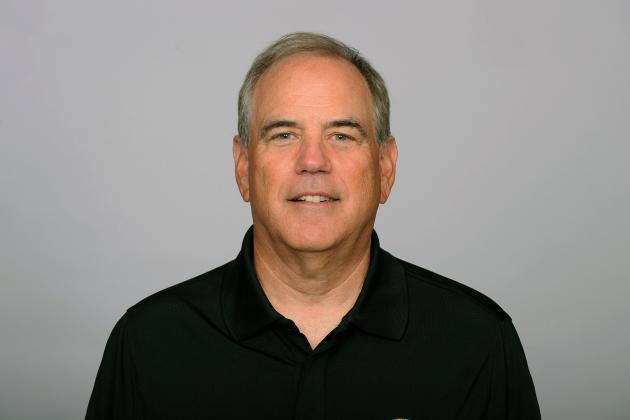 Handout/Getty Images

Dean Pees worked for the Patriots for six years. He was the linebackers coach from 2004-2005, then served as their defensive coordinator from 2006-2009.
Pees is still a defensive coordinator, but now he wears purple instead of blue.
In this video interview, Pees offers some thoughts on the upcoming battle with his old team:
It's kind of like when you go out and you play golf against somebody and you want to win. But when you play your brothers, you really want to win.
In his brief time with the Ravens, Pees is 0-2 when squaring off against the Patriots—no doubt he'll look to rectify that on Sunday night.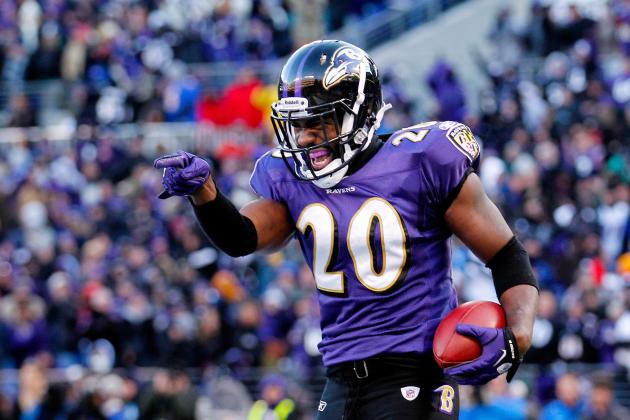 Rob Carr/Getty Images

Ed Reed is a physical ball hawk with supernatural instincts and razor-sharp reflexes. He's smooth, he's dangerous, he's one of the best safeties of all time.
In other words, he's the perfect foil for the best quarterback of all time.
During last season's AFC championship, Tom Brady had something written on his wristband: "Find 20 on Every Play." The number 20, of course, refers to Reed's jersey number. Just a friendly self-reminder to keep his eyes open for the most dangerous man in purple.
The rivalry between Brady and Reed is about preparation, discipline and mutual respect. There are no antics here, no trash-talking, no nothing. This is a battle between true warriors.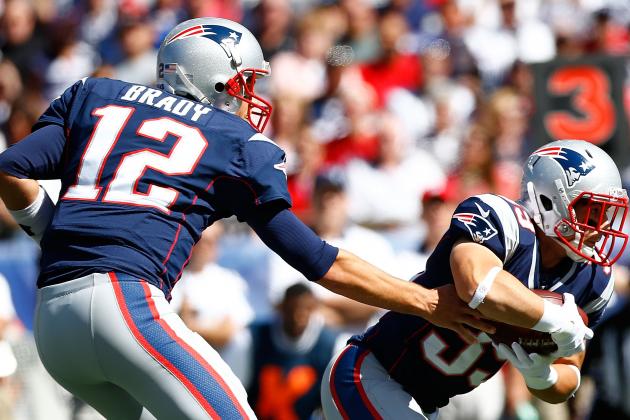 Jared Wickerham/Getty Images

According to ESPNBoston.com, quite a few analysts are picking the Ravens to win this game. Among them are Tedy Bruschi, Mike Reiss, Jackie MacMullan, Jerry Rice, Mike Rodak and Field Yates.
As you can see, the Patriots aren't just playing against the Ravens on Sunday night—they're playing against a whole lot of doubt, too.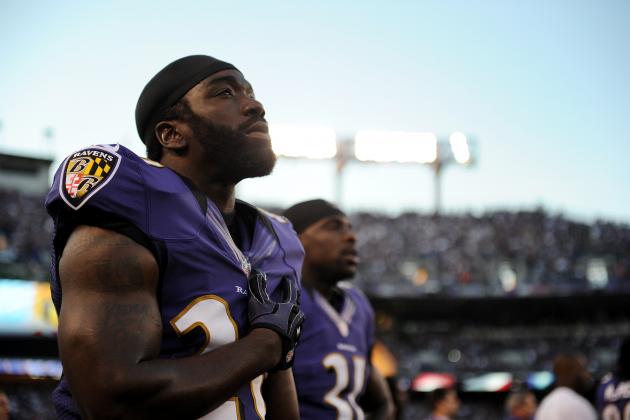 Patrick Smith/Getty Images

If you saw NFL Network's A Football Life: Bill Belichick, then you saw the extent to which New England's coach and quarterback game-plan for a showdown with Ed Reed.
Belichick offered these thoughts about Reed:
Everything he does, he does at an exceptional level...It's so obvious when he's reading the quarterback. Those receivers will run right past him and he never flinches. He doesn't even acknowledge them. He's just reading the quarterback.
The rivalry between Belichick and Reed is top-shelf stuff. If you're a student of the game, then you'll appreciate the chess match between these two masters.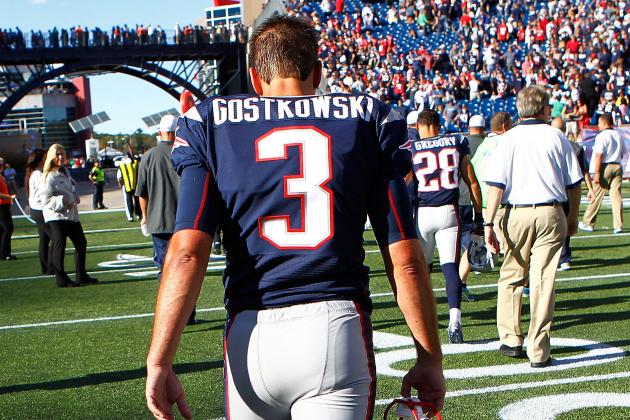 Jared Wickerham/Getty Images

Stephen Gostkowski's coolness under pressure is one of his defining attributes. His aura exudes confidence without dipping into self-delusion. He's a relaxed guy with an accurate leg.
But last week, things toppled.
Gostkowski had an opportunity to steal a win with a field goal. He missed it.
Now, Gostkowski will need to rebound in the midst of a very hostile environment. The Ravens (and their fans) will be loud, blunt and brutal. Even the oxygen will be thick and suffocating.
Gostkowski needs to rise above that. He needs to find some mental clarity and rebound from last week.
He needs to permanently crush any demons he might be carrying.
Jim Rogash/Getty Images

The rivalry between Tom Brady and Joe Flacco is great, but Brady can't sack Flacco.
Fortunately, Chandler Jones has this covered.
Jones alters the dynamic of this rivalry. Flacco will now be staring at the kind of pass-rushers that Brady's been staring at for years. If Flacco intends to have a big game, he'll need to get around one of the most explosive and intelligent young defensive ends in the league.
Jones vs. Flacco is the spotlight matchup of Sunday night. I give the edge to Jones.