5 Possible Starting Lineups for the L.A. Lakers in 2012-13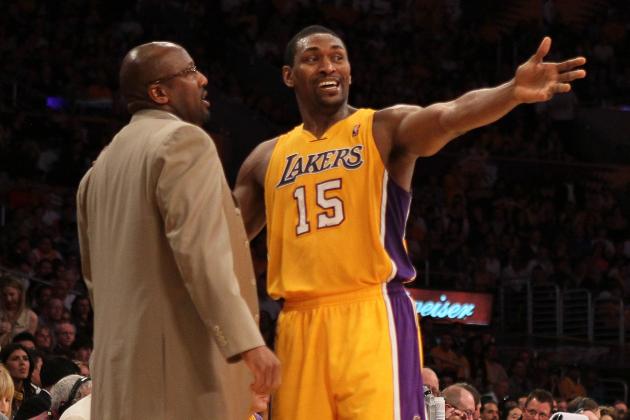 Stephen Dunn/Getty Images

The Los Angeles Lakers have the best team on paper entering the 2013 season. However, titles are not won on paper.
The NBA season brings a lot of new developments that shake things up. Players perform poorly and lose playing time, while others step and grab it.
Injuries, chemistry and performance all play a factor when putting a team on the floor. With that said, let's break down five lineups we will see from the Lakers this season.
Note: This lineups are all independent of each other, and are all based on different scenarios.
Begin Slideshow

»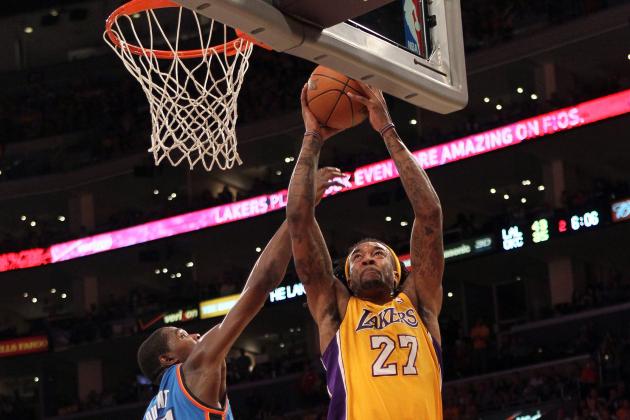 Stephen Dunn/Getty Images

PG: Steve Nash
SG: Kobe Bryant
SF: Metta World Peace
PF: Pau Gasol
C: Jordan Hill
The first four spots should be of no surprise and Steve Nash will make his first start as a member of the Lakers. Metta will be the starter in the beginning, but that could change (more on that later).
The one odd name in this lineup is Jordan Hill.
With Dwight Howard nursing a back injury, expect Hill to be the guy who starts at the five spot. Hill has made a name for himself blocking shots around the rim, as well as being a solid rebounder.
Putting him at center makes the most sense considering his playing style and his lack of offensive game. Pau is bigger and has more experience playing center, which could mean that him and Hill will switch spots.
We might also see Antawn Jamison in the lineup, although that would really make their bench much less intimidating.
With everything considered, this is the lineup I expect to see October 30th against the Dallas Mavericks.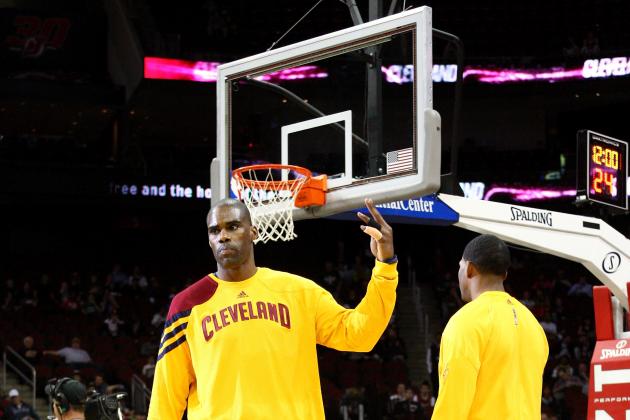 Chris Chambers/Getty Images

PG: Steve Nash
SG: Kobe Bryant
SF: Antawn Jamison
PF: Pau Gasol
C: Dwight Howard
Metta World Peace just put behind him two of the worst seasons of his career. He averaged single digits in points for the first time in his career and shot below 40 percent each year.
Before, the Lakers didn't really have too many other options at the small forward position, but the acquisition on Jamison shakes things up.
Jamison is not quite the defensive player Metta is, but Dwight Howard's presence will help make up any shortcomings in his defensive game.
If Metta is as bad as he has been recently, expect Jamison to be the starter for a good chunk of the season.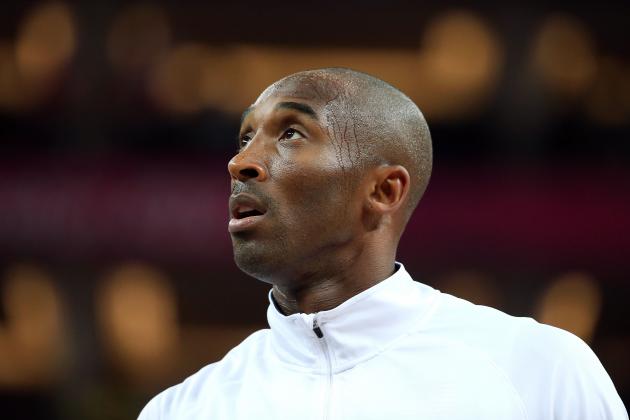 Christian Petersen/Getty Images

PG: Steve Blake
SG: Jodie Meeks
SF: Metta World Peace
PF: Pau Gasol
C: Dwight Howard
The worst thing that can happen to the Lakers is their two oldest starters going down with injuries.
Obviously, this is not something that should be expected, but you never know in the NBA these days. Kobe has always had durability issues, but he has been remarkable in playing through pain.
With that said, it is not out of the question for him to miss games due to injury.
Nash has been durable throughout his career, but the man is nearly 40. Phoenix's training staff is one of the best in the league, which prevented Nash from getting hurt in the last few years.
Should both Nash and Kobe go down, the lineup will be somewhat similar to what Orlando ran with Dwight.
Howard will have the help of Gasol, but he will also have shooters on the outside to give the ball to for open threes. The Lakers will take on a more inside-outside approach with this lineup.
The reason I don't have Jamison starting is because the bench will need to play a bigger role while Nash and Kobe are down. The starting lineup won't play many minutes together, and guys will be in and out of the game.
Again, this is not something Laker fans should expect, but it's not that ridiculous of a scenario.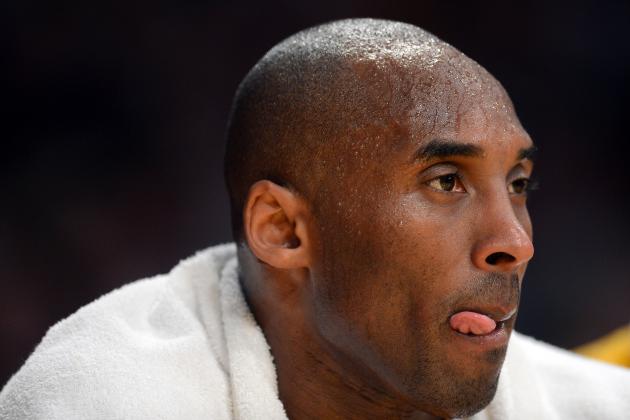 Harry How/Getty Images

PG: Steve Blake
SG: Jodie Meeks
SF: Metta World Peace
PF: Antawn Jamison
C: Jordan Hill
This is similar to the victory formation in football, the Lakers are just kneeling the ball waiting for the season to end.
Mike Brown rested his starters last season and I expect him to do that for more games this year. If everything goes as planned, the Lakers will be near the top in the West, which should warrant a lot of rest for the starters.
This could be problematic if there is only 1-3 games between them and the closest seed, but at some point the starters will be benched.
L.A. has one of the older lineups in the league, and those guys need rest to play at their highest level. I'm sure no one would mind a few losses if a title could be the payoff.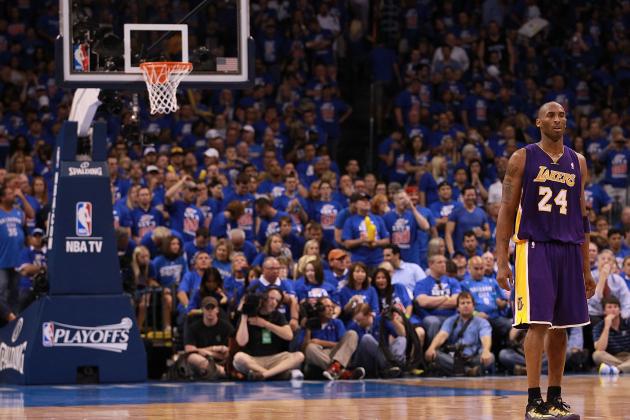 Ronald Martinez/Getty Images

PG: Steve Nash
SG: Kobe Bryant
SF: Metta World Peace
PF: Pau Gasol
C: Dwight Howard
This is the postseason lineup for the Lakers. It's the lineup everyone envisioned when Steve Nash and Dwight Howard came over, and now they both play for their first ring together.
Kobe gets to add to his collection, and Gasol is going for number three. Metta will start for defensive reasons, as well as to keep Jamison as a sixth man.
Poor bench play can really hurt a team in the playoffs, which is why the Lakers need a guy like Jamison waiting in the wings.
This lineup is downright scary as three players on it deserve double teams when the ball is in their hands.
Now that they are together, they will almost never have multiple defenders on them, making their potential offensive output ridiculous.
Can the Lakers get it done and win the NBA Championship, or did they aim too high this year? Should be fun finding out.