L.A. Clippers: Veteran Winners the Clippers Should Be Courting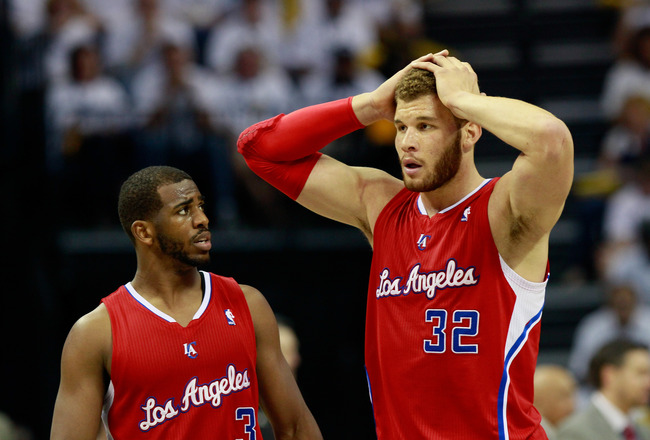 Kevin C. Cox/Getty Images
From signing Jamal Crawford to re-signing Chauncey Billups, the L.A. Clippers have been extremely active this offseason.
With all the success the Clippers have had, they still have room to grow, specifically when it comes to continuing to add veteran talent who can bring legitimate bench production to the court.
Signing Grant Hill, as reported by ESPN.com, is a step in the right direction for the Clippers, but there are still more players they need to be targeting to fill out their roster.
Ahead is a list of veteran talent the Clippers should be courting for the remainder of the 2012 offseason.
Derek Fisher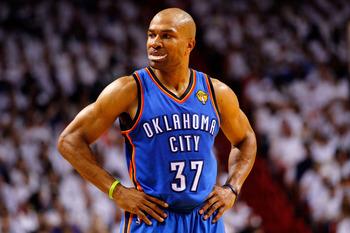 Mike Ehrmann/Getty Images
2011-'12 Per-Game Stats: 5.6 points, 2.7 assists, 8.02 PER
Derek Fisher is a proven winner. He's right up there with Kobe Bryant, with five NBA Championships, and more importantly, he has a winner's mentality and that's something the Clippers desperately need.
The Clippers don't have a lot of depth behind Chris Paul, and while that's not a major issue, having a player like Fisher who can mentor the younger talent on the team is something they could certainly benefit from.
You could argue that Chauncey Billups will be that mentoring force in the Clippers locker room, but having Fisher would take some of that responsibility from Billups and that would help both players be more effective and more productive.
Having Fisher's long range ability coming off the bench would be a nice addition for the Clippers, and his toughness would help them transition away from being known as "Flop City."
Jermaine O'Neal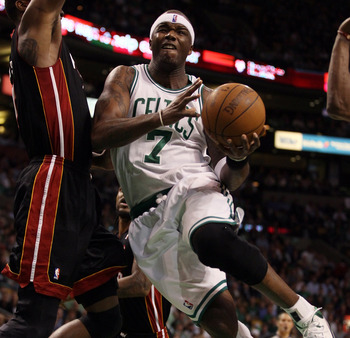 Elsa/Getty Images
2011-'12 Per-Game Stats: 5.0 points, 5.4 rebounds, 1.7 blocks, 9.46 PER
Jermaine O'Neal says that he feels "the best he's felt in years", and that's great news for the Clippers, who are looking to bolster their frontcourt depth this offseason.
O'Neal has been in the NBA for 16 years, but he's just 33 years old. That combination shows just how much veteran experience he could bring to the court for the Clippers.
While O'Neal struggled last season dealing on and off with nagging injuries, he's more than capable of putting up production closer to his career averages of 13.7 points and 7.4 rebounds per game.
Giving O'Neal a minimum contract would cost the Clippers close to $1.4 million per year, but that's a small price for the potential production and veteran mentoring O'Neal could bring to the court for the Clippers.
Leandro Barbosa
Chris Chambers/Getty Images
2011-'12 Per-Game Stats: 11.1 points, 2.0 rebounds, 1.5 assists, 14.07 PER
Leandro Barbosa is exactly the kind of wing man the Clippers need, and he's the bench depth that they lacked at times last season.
What he lacks on the defensive side of the ball he all but makes up for with the athleticism that he brings out in transition and in the half court.
Barbosa wouldn't be the first or second player off the Clippers' bench, but that goes to show just how deep the Clippers will be if they decide to bring him on board for their 2012-2013 season.
The best part of adding Barbosa is that he brings a level of versatility in terms of the positions he can play and fit in on the court. Barbosa's versatility is what the Clippers need and what they should be focused on heading into next season.
Jordan Hill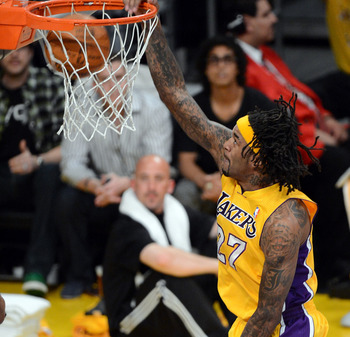 Kevork Djansezian/Getty Images
2011-'12 Per-Game Stats: 5.0 points, 4.8 rebounds, 0.7 blocks, 15.80 PER
Jordan Hill isn't necessarily a winner, but I'll give him a pass because last season he played with one of the greatest winners of all time—Kobe Bryant.
The Clippers need to bolster their frontcourt if they want to contend in an extremely competitive Western Conference. Hill is the kind of player who can do that.
He's a physical center with a lot of potential, and while the Clippers would benefit more from a veteran center in the paint, there's no doubt that Hill could be one of the biggest steals of free agency.
The Clippers need depth on their bench in the paint and after losing Reggie Evans and not re-signing Kenyon Martin yet, Hill could be the man for that job.
Keep Reading

Los Angeles Clippers: Like this team?